Israeli president's appeal to halt judicial reforms process met with widespread praise, for the most part
Herzog presented a five-point plan as a basis for compromise; reform leader concerned about dialogue "being used as a method of foot-dragging"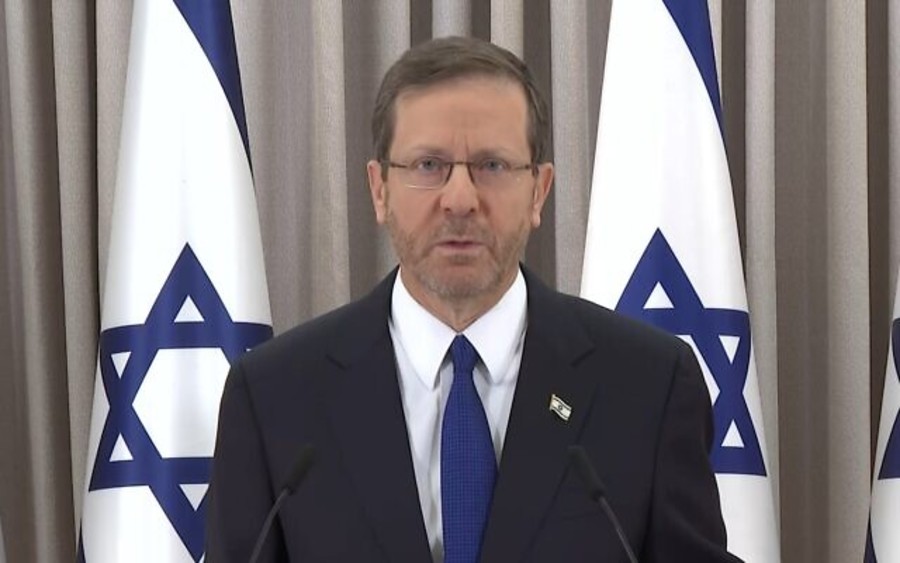 Israeli President Isaac Herzog delivers a message to the nation from his office in Jerusalem, Feb. 12, 2023. (Photo: Screenshot/ Kan)
Israeli President Isaac Herzog's  speech on primetime TV Sunday night, calling for a suspension of the government's proposed judicial reforms, was received with widespread praise, including from the opposition and protest leaders.
In his address, Herzog expressed his concerns about the deep rifts in Israeli society as a result of the judicial overhaul proposals and said that such deep divisions could eventually lead to violence.
Herzog asked that any further progress on the reforms, including a first reading, be halted until there is wide agreement on how to proceed and put an end to the deadlock.
"It must be done for the sake of the people of Israel, who must be placed above all this conflict," Herzog said. "We must all seek to come to an agreement and enter into negotiations," which, he added, he is willing to broker.
In his speech, Herzog presented a five-point plan as a basis for a compromise. According to a "very senior coalition source" quoted by Israel's Channel 12 news, the government would be willing to have discussions based on the principles in Herzog's plan.  
"If the heads of the opposition and Supreme Court president announce their agreement to hold discussions based on the president's principles, they will find partners in the government with open hearts and willingness," the source said, adding that the government would wait a week before bringing the proposed bills to a vote in the plenum for a first reading.
Israeli Justice Minister Yariv Levin, however, who is leading the government's judicial reform efforts, said that some elements of the president's proposal "are positive," while others "perpetuate the existing, faulty situation."
Levin further noted that in order to prevent such dialogue from being used "as a method of foot-dragging" the discussions could not "be connected to the process of advancing the legislation."
Israel's Minister of Communications Shlomo Karhi of far-right Likud party also rejected Herzog's appeal, saying that under the previous "fraudulent" government, "when they trampled over Likud supporters, over tradition, over Zionism, there was no call for talks."
"Hypocrisy is the name of the game and we're done taking part in it. The reforms should move forward with full force," he added.
Outside of the government coalition, however, Herzog's speech was met with widespread approval.
Opposition leader Yair Lapid described Herzog's five-point plan as "proper" and said that until the government coalition accepts the plan, "the fight will not stop, the protest will not stop."
National Unity party leader Benny Gantz described Herzog's speech as "important" and said his party was ready "for talks to reach an agreement on a true reform that will keep the justice system 'apolitical and independent.'"
Protest leaders also praised Herzog, saying "the president's speech that came from the depths of his heart, as he understands the depth of the crisis a dictatorship will bring."
Additionally, in a joint statement, the heads of the Israeli banks including Bank Hapoalim, Bank Leumi, Discount Bank, and Mizrahi-Tefahot supported the president's call for compromise "through deliberation and broad national agreement that will maintain unity and ensure a Jewish and democratic Israel and a thriving economy."
Histadrut Labor Federation Chair Arnon Bar-David called on "all Israeli citizens to unite behind the president's words."
"The story of our life in the country for which we yearned for 2,000 years was written in toil, sweat, pain and determination, but more than everything, it was enabled by our unity as a society. There are no winners and losers here. Let's stop before the political rift tears Israeli society apart," said Bar-David.
Former Prime Minister Naftali Bennett also praised the president.
"Israel is at a sensitive and dangerous crossroads. We must choose conversation over war, compromise over 'defeating' each other. President Herzog is leaving no stone unturned in the effort to reach internal reconciliation," Bennett said.
Recent polls have shown that a majority of Israelis are against the judicial overhaul and for compromise and dialogue. Additionally, an increasing number of Israelis fear that the fierce disagreements over the judicial reforms will lead to violence and even civil war.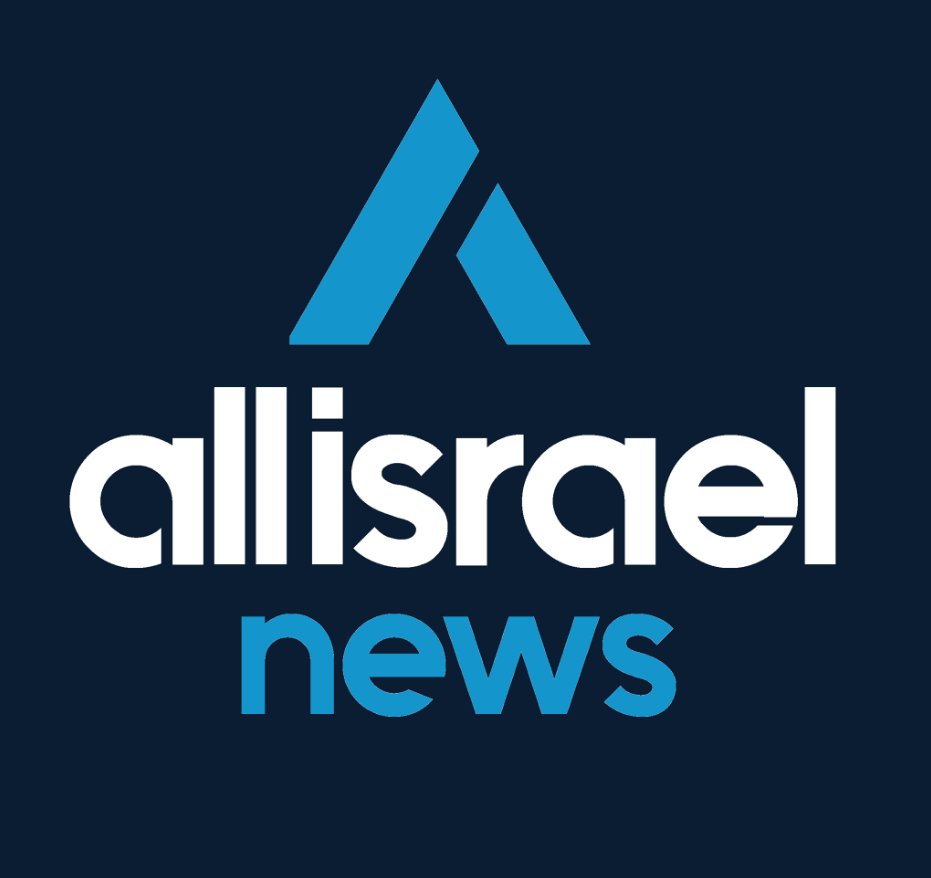 The All Israel News Staff is a team of journalists in Israel.
A message from All Israel News
Help us educate Christians on a daily basis about what is happening in Israel & the Middle East and why it matters.
For as little as $5, you can support ALL ISRAEL NEWS, a non-profit media organization that is supported by readers like you.
Donate to ALL ISRAEL NEWS
Current Top Stories
Comments