Israeli Messianic leaders release book on same-sex attraction, gender dysphoria, other LGBTQ-related struggles
Authors believe raising this issue could be "the most important thing" the Church can do today
"He brought me out into a broad place." Psalm 18:19
Israeli Messianic leaders have released a book that aims to help to congregations and other believers better understand and deal with the challenges facing teens regarding same-sex attraction, gender dysphoria and other LGBTQ-related issues.
"We wanted to take this subject out of the darkness into the light," Oded Shoshani, pastor of King of Kings congregation, told Kehila News. "It takes a high emotional toll on the teenagers, who feel the subject is taboo within the Body of the Messiah. Not out of a wish to allow sin, but to talk about it so we can help the teenagers who go through these temptations in society and in their schools."
The 23-page booklet entitled "He Brought Me Out Into a Broad Place (Psalm 18:19): Informational booklet for the Body of Messiah in Israel" was published in Hebrew, Arabic, English, Russian and Amharic and distributed to congregations across Israel.
The authors say that rather than ignoring the issue of same-sex attraction and gender dysphoria, raising awareness could be "the most important thing we, as the Body of believers in Yeshua in Israel, can do in this day and age."
"We need to understand that teenagers of today deal with sexual temptations and same-sex attraction on levels and intensities that we, the leaders, never did. I hope this booklet will help you," Shoshani wrote in the introduction.
While not an LGBTQ manifesto, the booklet is also not "homophobic." It is meant to serve as a guide for Messianic congregations on how to support, rather than condemn, those who are struggling with their feelings, and also raises issues of legality for business, non-profits and religious institutions in Israel.
The booklet is based on an inherent belief in freedom of choice and free will – including "the right and choice not to act upon these attractions or feelings if that is what our conscience guides us to do."
While some "progressive" Christian movements interpret scripture differently as allowing LGBTQ lifestyles and same-sex marriages, this book is written for those who believe in the traditional interpretation of the biblical text, that it is a sin, but struggle because their feelings are not synchronized with their beliefs.
The intent of the authors is to help and support those who experience feelings of sexual attraction that go against their beliefs and conscience but "find themselves in a state of crisis, challenge, or conflict due to their sexual attractions or identity." The booklet says that a person's conscience, beliefs, and decisions define who they are rather than their instincts.
In the booklet, the authors present the theological view of homosexuality – referred to in the Bible as an "abomination" – but argue that "same-sex attraction is, in and of itself, not a sin."
"There is a distinction between one experiencing same-sex attraction or gender dysphoria and them living that lifestyle. …This distinction is critical. … Condemning a person for simply having such tendencies or feelings is, in essence, condemning that person for a characteristic he can do nothing to change on his own," they write. "The Bible defines the actual implementation of sexual attractions in thought or action as sin, not the sexual attraction or affinity in and of itself, and that is true for anyone, whether his sexual tendencies are homosexual or heterosexual in nature."
The authors also note that "the sin of acting upon same-sex attraction is not more severe than many other sins, such as fornication, sparking a dispute, or acting in a prideful manner."
The booklet also highlights real questions some believers have asked regarding feelings of same-sex attraction:
"Will my congregation shun me if I tell someone about my feelings? Will they tell me to back off or not pray with others?"

"Why is it that we are taught to come to Yeshua just as we are, but then we are told to change so many things in order for God to love us, or to really be identified as believers and followers of Him?"

"If this is unacceptable to God, why is He allowing this to happen? Why is He not changing this in me?"

"Why is it not ok with God that two people who mutually love each other enter into a covenant of marriage?"

"Am I condemned to live a life of loneliness for the rest of my life?"
The booklet offers practical recommendations such as providing a safe place to discuss these issues, especially in youth groups since young people are being exposed to these topics outside of the Church anyway.
"It is important to remember that teenagers are already swamped with hormones, physical sensations, emotions, questions, sexual curiosity, fears, and social and personal dilemmas. They need to know that in their Messianic family or congregation, there is a place for them to come and have an open discussion on issues of sex, sexuality, physiological and hormonal changes, body image, masturbation, pornography, fantasy, relations between both sexes, sexual assault or harassment, gender identification, same-sex attraction and much more," the booklet says.
The booklet ends with a general summary and recommendations, as well as links to further resources on the subject.
"Just as it is important to maintain our freedom, as a congregation of believers in Yeshua, to clarify and conduct ourselves according to the principles and values of our faith, so it is important that we give space to those among us, who are dealing with same-sex attraction and/or gender dysphoria, allow them to make a way within the framework of the principles of faith we ascribe to and discover and express their personal and free will."
The final words of the booklet is: "Perhaps the most important thing we, as the Body of believers in Yeshua in Israel, can do in this day and age, is to advance and implement the overall understanding of the issue of same-sex attraction and gender dysphoria among our congregations, and make time and place for study and raising the awareness of others in this very sensitive area among the various congregations throughout the Land of Israel."
Having followed some of the infected political debate in the US where both sides seem to go further and further to the extreme, this booklet was like a breath of fresh air to me. I do believe that we, as the Body of the Messiah, need to be a safe place for people to find love and support while still not affirming sinful behavior which the Bible condemns. In today's infected discourse, this seems to become harder and harder to do. God is a God of grace and truth. Let us therefore love and give grace without compromising on the truth of his Word.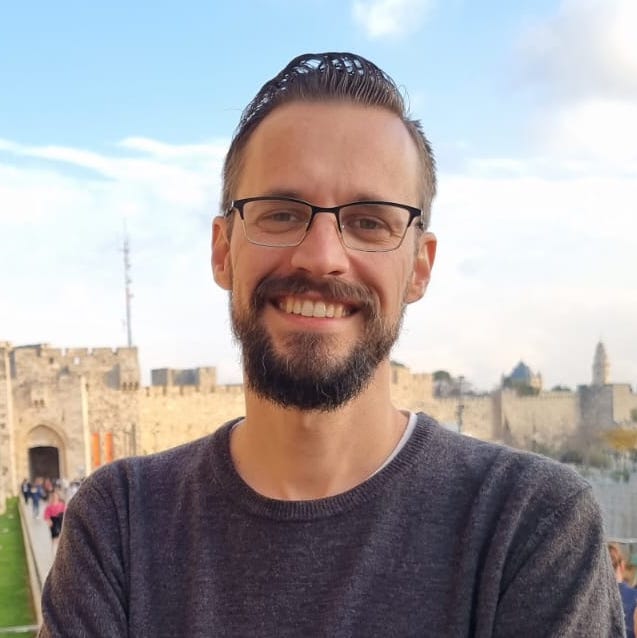 Tuvia is a Jewish history nerd who lives in Jerusalem and believes in Jesus. He writes articles and stories about Jewish and Christian history. His website is www.tuviapollack.com
Popular Articles
A message from All Israel News
Help us educate Christians on a daily basis about what is happening in Israel & the Middle East and why it matters.
For as little as $5, you can support ALL ISRAEL NEWS, a non-profit media organization that is supported by readers like you.
Donate to ALL ISRAEL NEWS
Latest Stories
Comments