Israeli election 2022: Get to know the top political parties
With one week to go, here is a look at the main parties hoping to gain seats in the next parliament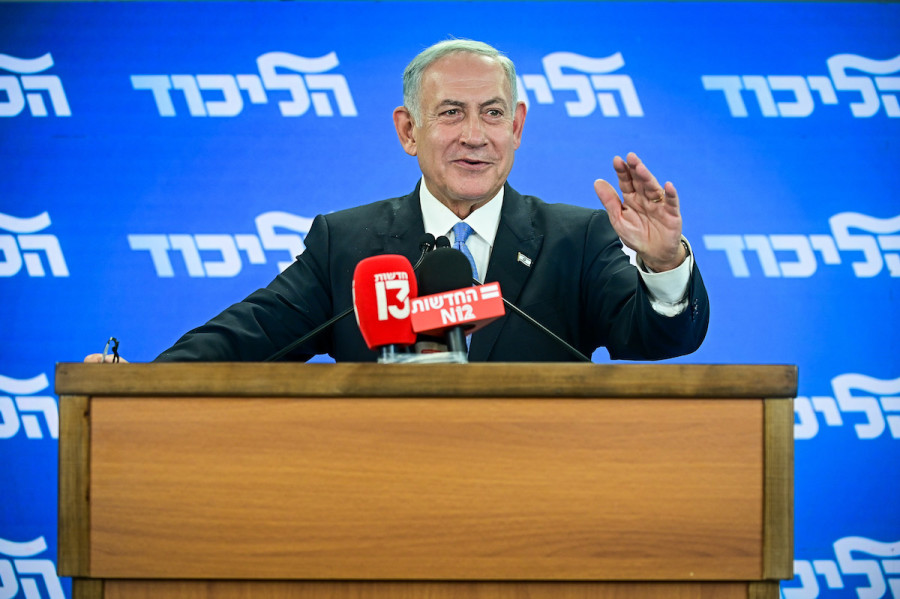 Opposition leader and head of the Likud party Benjamin Netanyahu speaks to the media in Tel Aviv, Oct. 3, 2022. (Photo: Avshalom Sassoni/Flash90)
The Israeli elections are scheduled to take place in just one week with 38 political parties registered to run.
Of course, the majority will not come close to passing the electoral threshold and entering the parliament. For instance, this current Knesset is comprised of 13 parties despite dozens having been on the ballot last year.
Here is a look at the top 13 parties vying for a chance to rule the State of Israel:
Likud
Leader: Benjamin Netanyahu
Founded: 1973
Likud is the main center-right party in Israel.
Since 1977, the party has had only four prime ministers: Menachem Begin, Yitzhak Shamir, Ariel Sharon and Benjamin Netanyahu.
Netanyahu is Israel's longest-standing prime minister. He served between 1996 and 1999 and then again from 2009 to 2021. Now, he is trying to nab the premiership again for a sixth term.
The party stands for a free-market, capitalist economy and maintaining the land of Israel as a Jewish state. Netanyahu has endorsed the creation of a Palestinian state in the past, although he says he does not now.
The party's platform is somewhat amorphous, lacking clear policies on issues of religion and state, legal reform and more.
In the last few months, Netanyahu has tried to make the election about security and economic issues – topics at which he excels. For example, he tried to accuse the current government of pandering to terrorists and the United States of meddling in the election with the recent Lebanon maritime deal.
Netanyahu has also said that a recent spate of terror attacks stems from a weak government and that Israelis will only be safe under his leadership.
Although it is not clear that Netanyahu will be able to garner the 61 seats required to form a government, some polls are showing that he could. His ticket to the crown is lower Arab voter turnout which, according to most polls, could fall below the 45% that Israel saw in the March 2021 election. It was reported that Likud spent more on social media targeted toward the Arab population than any other party. This is not to get their votes, but to quell their animosity and make the community more complacent so that they will not vote at all, analysts have said.
Netanyahu's legal challenges continue to be an elephant in the room this time around. The former prime minister was indicted for bribery, fraud and breach of trust. The cases are ongoing.
Yesh Atid
Leader: Yair Lapid
Founded: 2012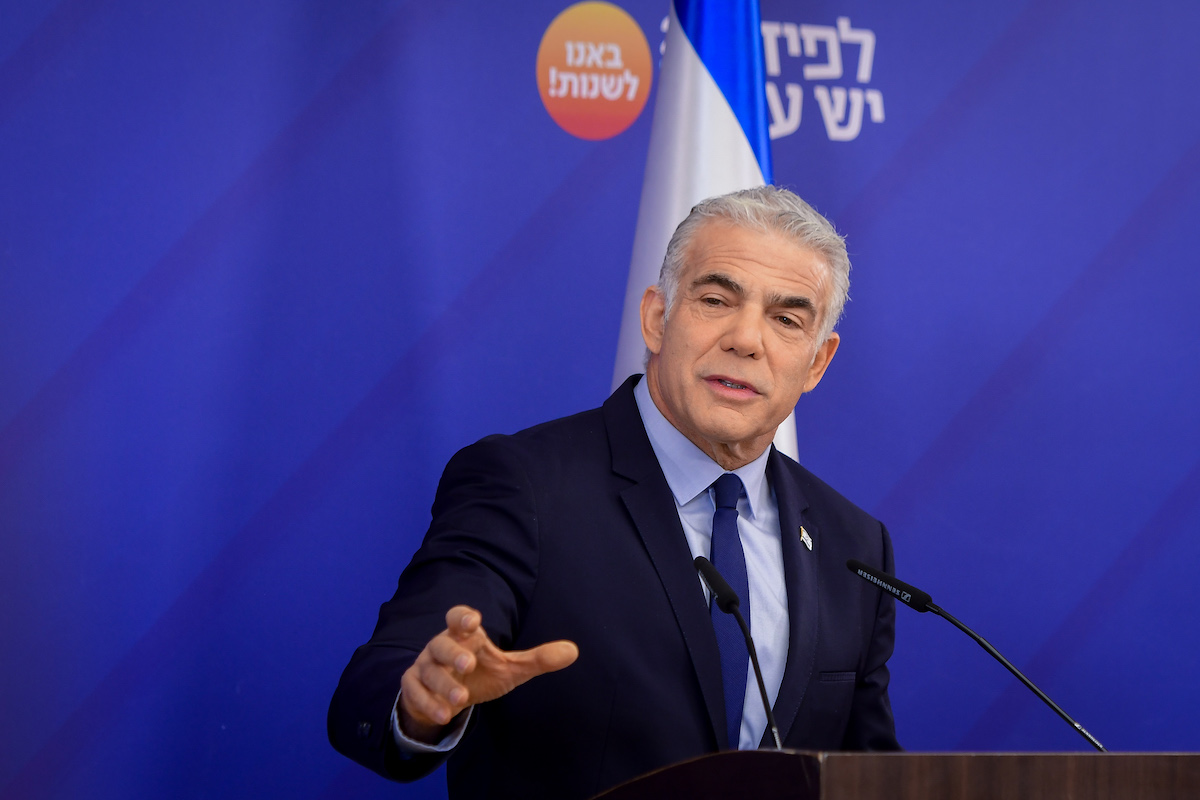 Prime Minister and head of the Yesh Atid party Yair Lapid speaks during a faction meeting in Tel Aviv, Oct. 18, 2022. (Photo: Avshalom Sassoni/Flash90)
Yesh Atid is a centrist party that was founded by former TV anchorman Yair Lapid to appeal to Israel's secular middle class.
The party earned 19 seats in its first election in 2013 and is expected to get around 23 this time.
Lapid came into the limelight following the March 2021 election when he successfully forged a "change government" with Naftali Bennett's Yamina party and a number of small right, left and centrist parties, including the Arab party Ra'am. Lapid allowed Bennett to become prime minister first in a rotation. Bennett recently honored his commitment and stepped down when the government toppled, leaving Lapid as Israel's chief.
Lapid's party has a civil agenda focused on socio-economic issues and government reform. He also wants to end the military draft exemption for the ultra-Orthodox. However, his calls to reduce funding for the ultra-Orthodox could put him at risk of being unable to form a coalition. Even if he does receive the second highest number of seats, the ultra-Orthodox have said they will not sit with him in a government, which he would need to reach 61 seats. Other potential allied parties are not polling at high enough numbers for Lapid to achieve the necessary 61 slots to form a government with only them.
Lapid understands that his victory will come from a higher Arab voter turnout, which could fall below the 45% from the last election, according to some polls. He recently revealed a plan to help the Arab sector in hopes of getting them to the polls that include changing the Nation-State law.
Many members of the right wing expressed concern that something disastrous would happen if Lapid became prime minister, but since taking over, he has run a successful war against Palestinian Islamic Jihad and achieved a strategic gas deal with Lebanon. The U.S. has not signed a deal with Iran yet either.
National Unity
Leader: Benjamin "Benny" Gantz
Founded: 2022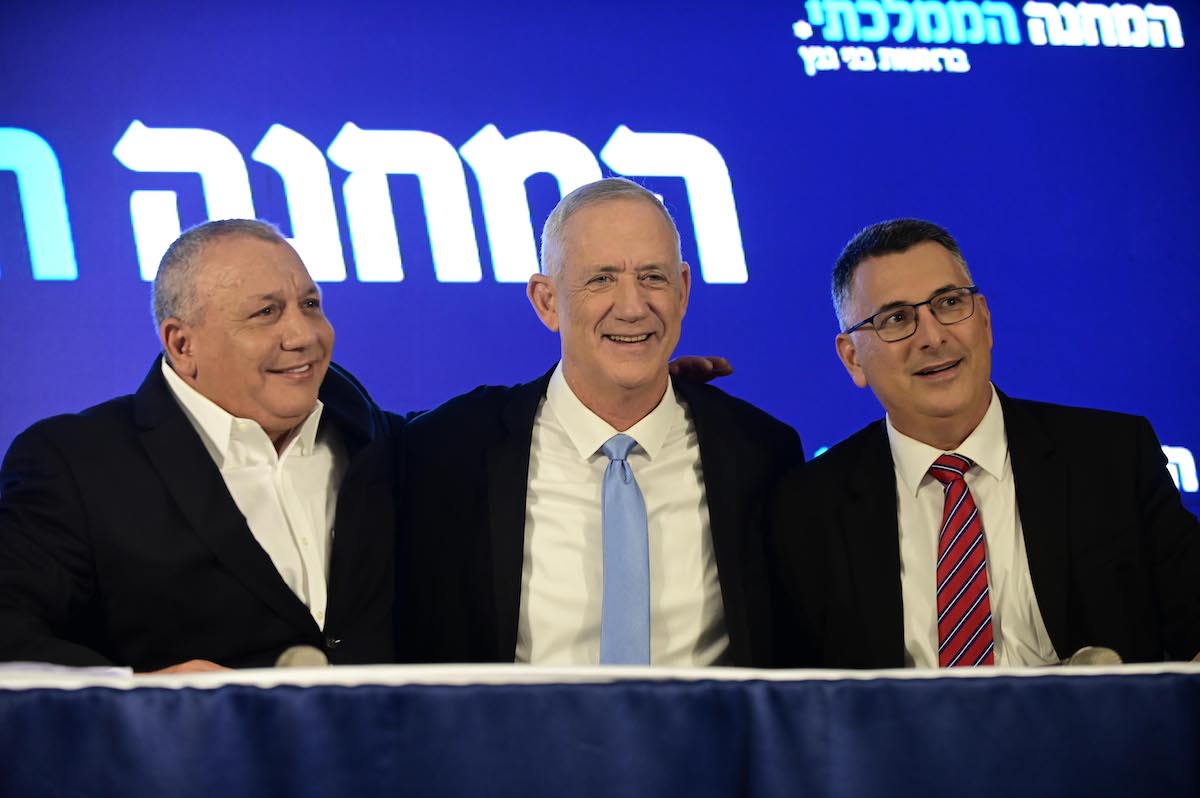 Minister of Defense and head of the Blue and White party Benny Gantz, Justice Minister, head of the New Hope party Gideon Saar and Gadi Eizenkot hold a press conference in Ramat Gan, Aug. 14, 2022. (Photo: Tomer Neuberg/Flash90)
The National Unity party is a partnership between Defense Minister Benny Gantz's Blue and White party and Justice Minister Gideon Sa'ar's New Hope party. Former IDF Chief of Staff Gadi Eisenkot is also on the list.
The party is mostly focused on the idea of stability, claiming that Gantz is the only one who could ensure that Netanyahu remains unseated and a government is still formed.
The party's platform calls for rooting out government corruption and maintaining Israel as a Jewish, democratic state. Members are divided on issues such as the establishment of a Palestinian state.
Religious Zionism
Leader: Bezalel Smotrich
Founded: 2021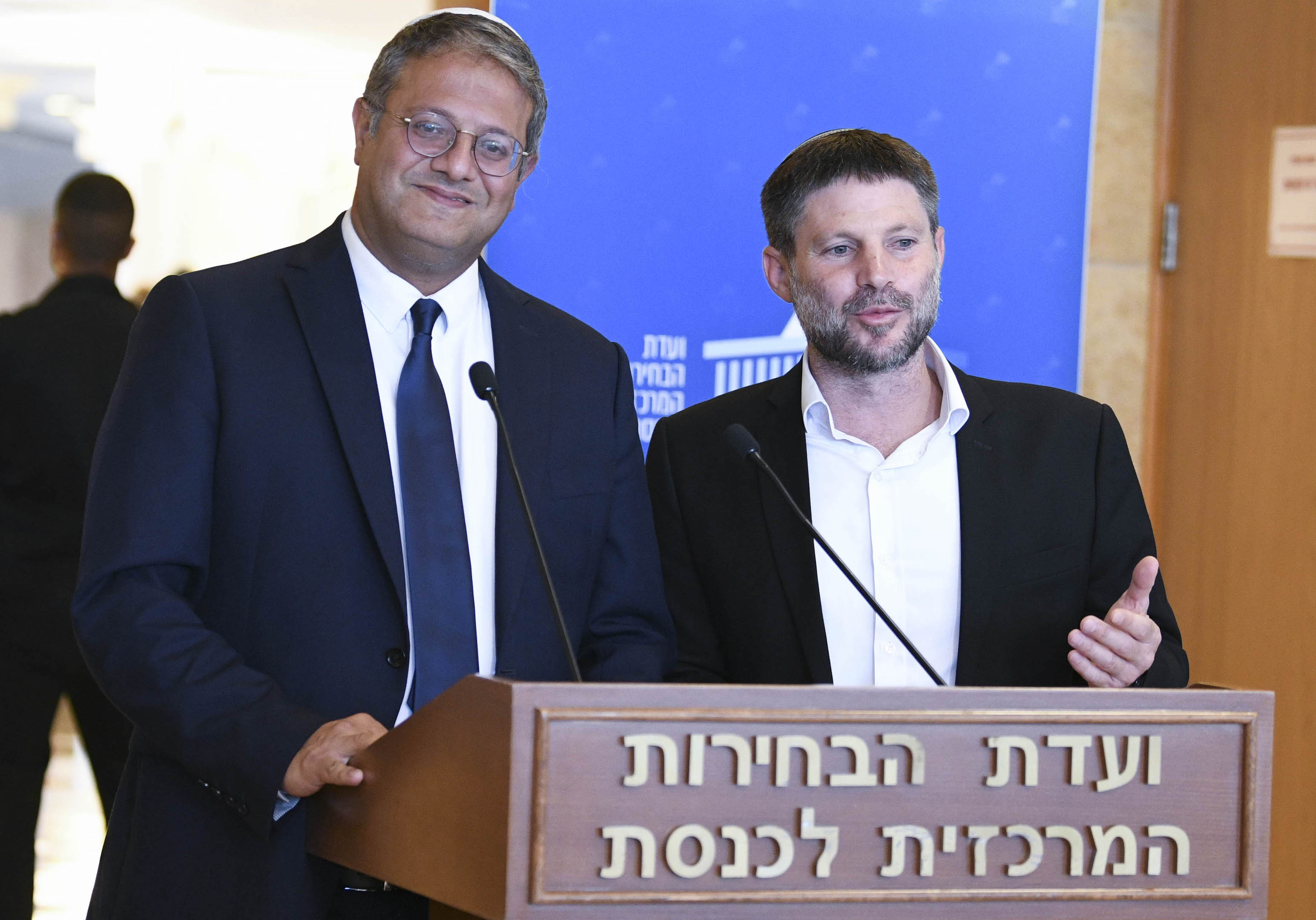 Itamar Ben Gvir and Bezalel Smotrich of the Religious Zionism party register their party for the upcoming elections, at the Knesset, in Jerusalem, Sept. 14, 2022. (Photo: Arie Leib Abrams/Flash90)
The Religious Zionism party formed in January 2021 after Bezalel Smotrich pulled his Tkuma faction from Naftali Bennett's Yamina party and gave it a new name. He then ran alongside the Otzma Yehudit and Noam parties in the March 2021 election. Together, the parties earned only six seats.
Now, the Religious Zionism list is polling at up to 14 seats, which would make it the third largest party in the parliament.
Smotrich has been shrouded in controversy and is disliked by the center-left for derogatory statements about Arabs and gays, including that he would not want his wife to share a hospital room with an Arab woman after birth.
On the other hand, Smotrich has built up the support of people traumatized by Bennett and Sa'ar's decision to form a change government with the left and Arabs. The Religious Zionism party has been able to capitalize on that trauma by staying true to its platform, something which has become increasingly rare in Israeli politics.
The party is opposed to relinquishing any parts of Judea and Samaria and supports Jewish life in the territories, as well as increased funding for religious education.
They have also rolled out an extensive policy for reforming the legal system which, if passed, would positively affect Netanyahu, who is on trial on charges of bribery, fraud and breach of trust.
Many voters are also attracted to No. 2 on the list – Itamar Ben Gvir. Once considered extreme, Ben Gvir has gained unexpected support from the more mainstream Religious Zionism community this time around. He is also attractive to voters living in the periphery who are not necessarily religious. Ben Gvir also brings with him the traditional Sephardi voters who in the past might have voted for Shas or Likud.
Jewish Home
Leader: Ayelet Shaked
Founded: 2008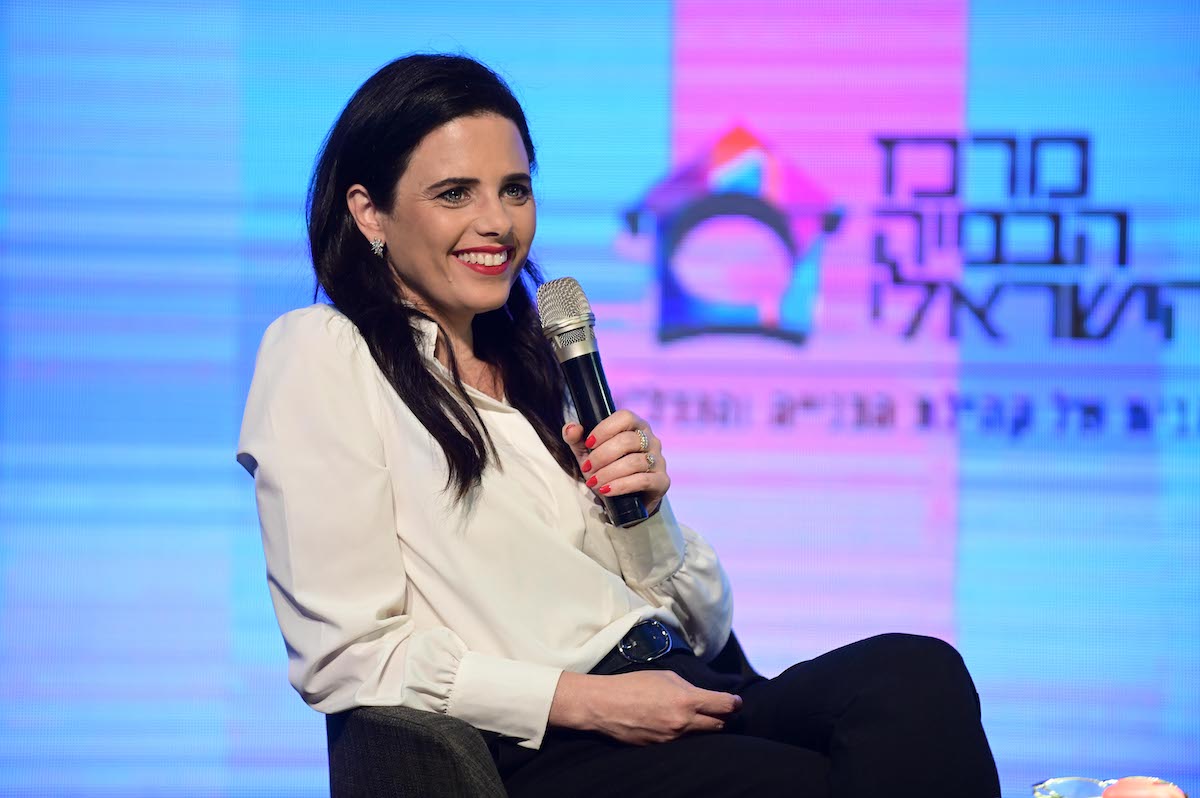 Minister of Interior Ayelet Shaked speaks at a conference of the Israeli Construction Center in Tel Aviv, Oct. 20, 2022. (Photo: Tomer Neuberg/Flash90)
Jewish Home is being run by Ayelet Shaked. Recent polls do not show the right-wing party crossing the threshold.
The party's platform centers on support for Jewish life in the territories and the extension of Israeli sovereignty over them. Shaked, who ran the Justice Ministry for four years, is campaigning to retake that position and continue efforts toward judicial reform.
Shas
Leader: Aryeh Deri
Founded: 1984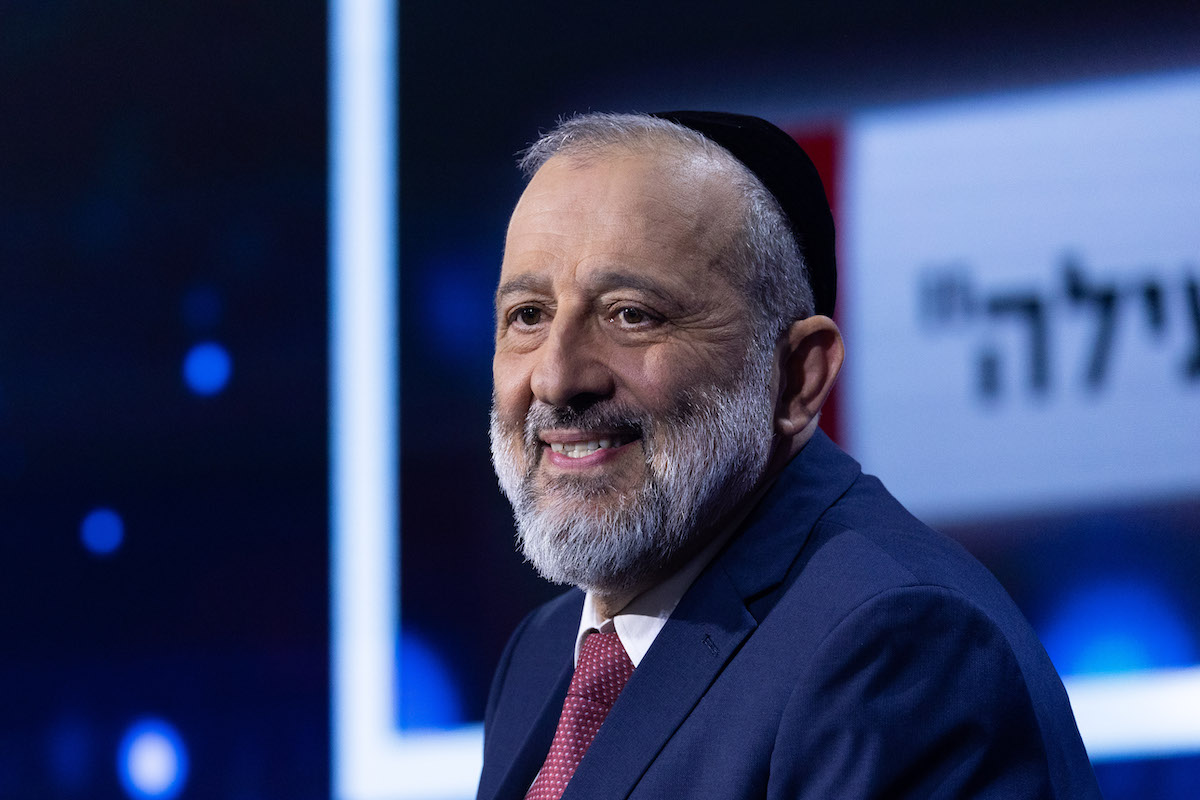 Aryeh Deri at a conference of Channel 13 News company in Jerusalem, July 26, 2022. (Photo: Yonatan Sindel/Flash90)
Shas was founded as a party for members of the ultra-Orthodox Sephardic community under the spiritual leadership of former Sephardi Chief Rabbi Ovadia Yosef.
Its leader, Aryeh Deri, has been in politics for nearly 35 years despite a criminal conviction and a jail sentence, during which he took a hiatus from the party leadership.
Shas is focused on ensuring funding for its community. The party is conservative by design, but more open than its Ashkenazi ultra-Orthodox counterparts when it comes to issues of security and the economy.
This year it is campaigning on socio-economic issues. Its campaign slogan is "Hungry for Change."
United Torah Judaism
Leader: Moshe Gafni
Founded: 1992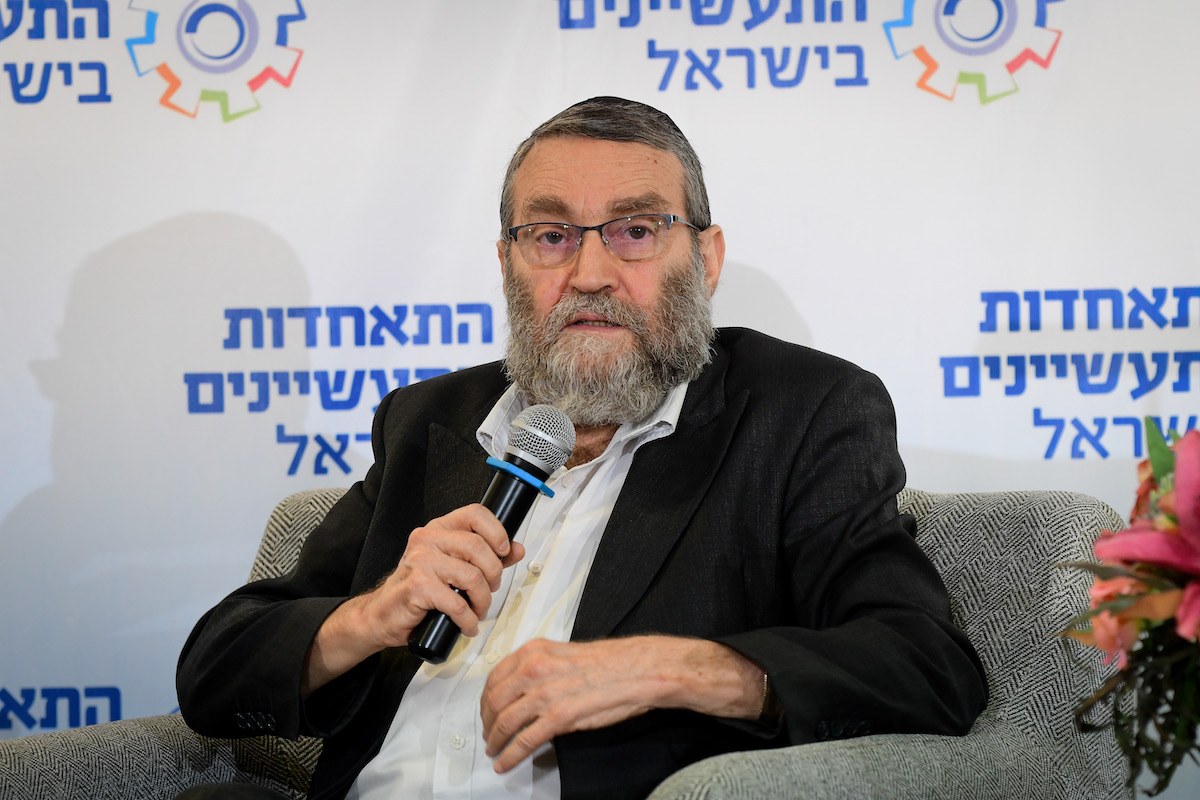 Moshe Gafni speaks at a conference of the Manufacturers Association of Israel in Tel Aviv, Oct. 19, 2022. (Photo: Avshalom Sassoni/Flash90)
United Torah Judaism is an alliance between the ultra-Orthodox Litvak Degel HaTorah party and the Hasidic Agudat Yisrael party. They have been running together since 1993, except for a brief window between 2004 and 2006.
List leader Moshe Gafni has been in politics since 1988.
Similar to Shas, UTJ is focused on funding for the ultra-Orthodox community and its institutions. However, it is also driven by efforts to ensure the religious character of the State of Israel.
Yisrael Beytenu
Leader: Avigdor Liberman
Founded: 1999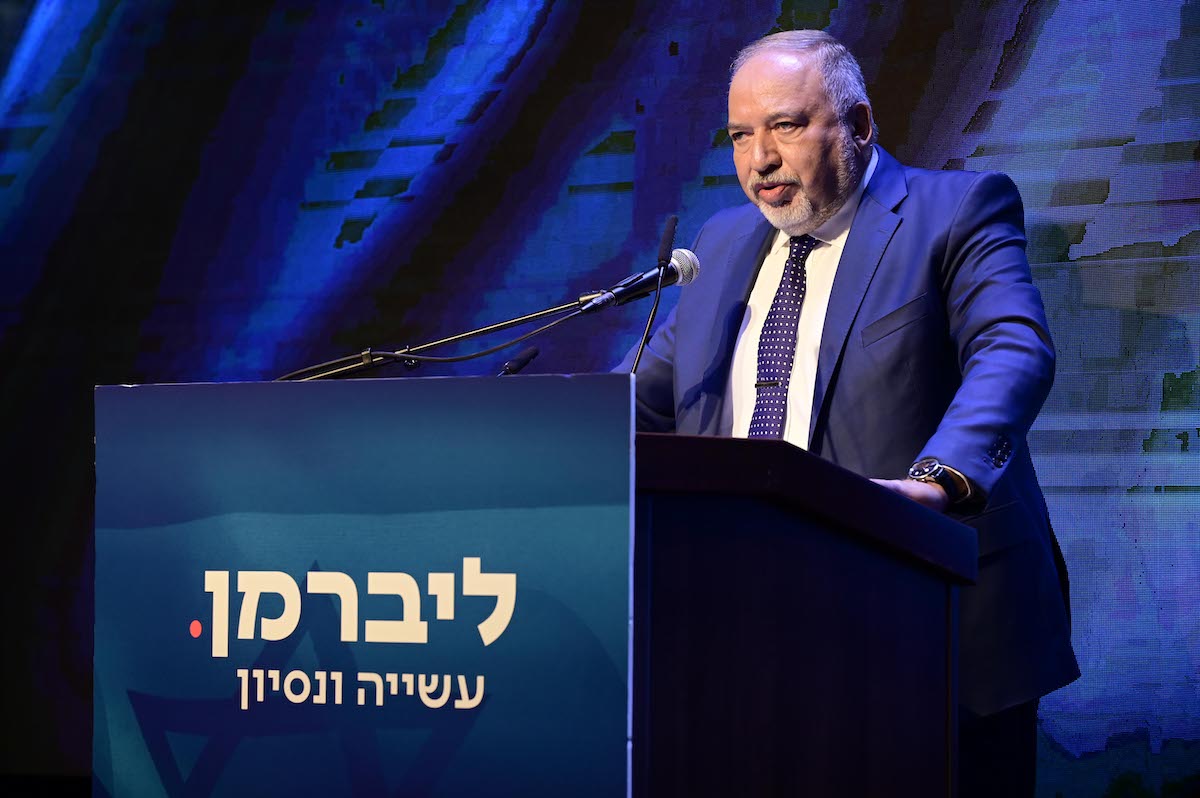 Head of the Yisrael Beytenu Party Avigdor Liberman speaks during an election campaign event in Tel Aviv, Sept. 12, 2022. (Photo: Tomer Neuberg/Flash90)
Yisrael Beytenu is historically the party of Israel's Russian-speaking immigrants and secular right-wing Israelis. The party is run by Avigdor Liberman, himself an immigrant from the former Soviet Union (Moldova).
On one hand, the party is right-wing when it comes to issues of security and foreign policy. On the other hand, when it comes to issues of religion and state, the party supports civil marriage, opening businesses on Shabbat and requiring ultra-Orthodox youth to serve in the army.
Liberman has said that the ultra-Orthodox society in its current form is an "existential threat" to Israel.
Labor
Leader: Merav Michaeli
Founded: 1968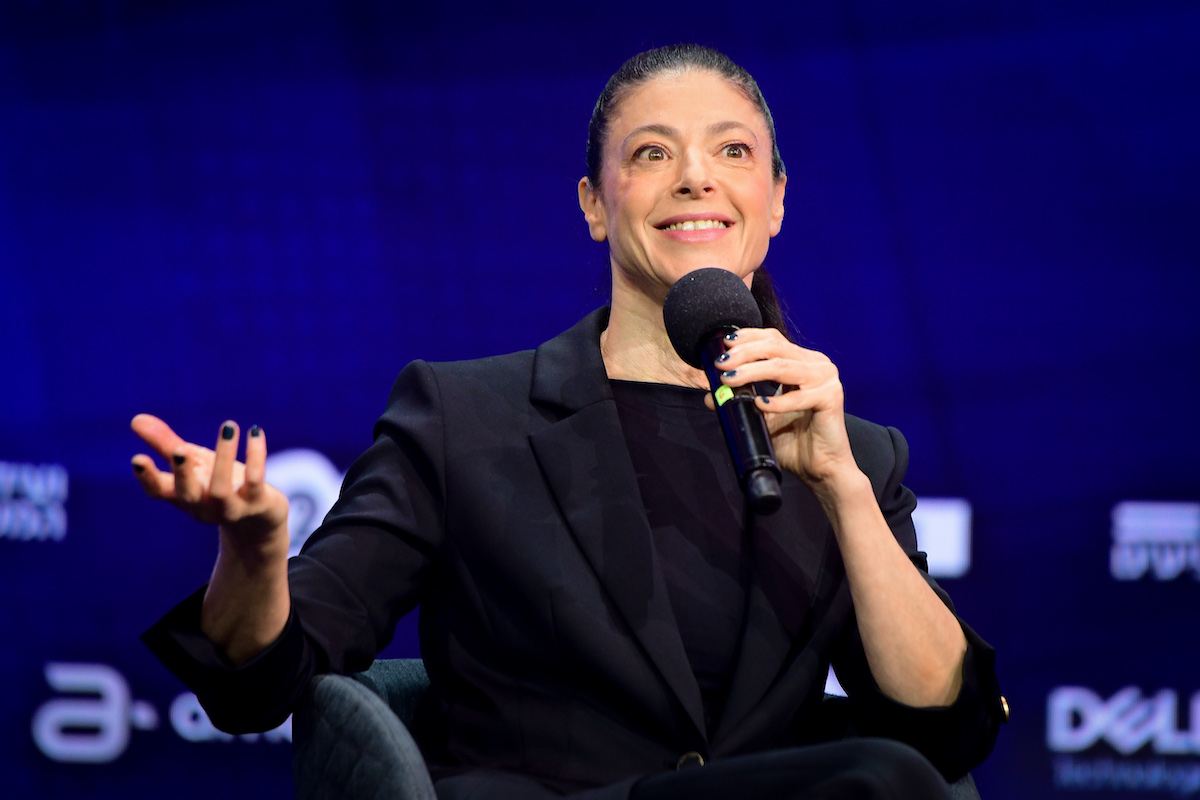 Minister of Transportation Merav Michaeli speaks at a conference of the Israeli Television News Company in Rishon LeZion, Oct. 20, 2022. (Photo: Avshalom Sassoni/Flash90)
Labor is one of Israel's oldest parties and has historically held a place of prominence in the Israeli parliament. Former Labor prime ministers include Levi Eshkol, Golda Meir, Yitzhak Rabin, Shimon Peres and Ehud Barak. Now, however, the party is estimated to receive only five seats.
The party is run by feminist leader Merav Michaeli and focuses predominantly on issues of civil rights and religion and state. The party has also focused on socio-economic issues, campaigning on providing free education from birth and raising the minimum wage.
Meretz
Leader: Zehava Gal-On
Founded: 1992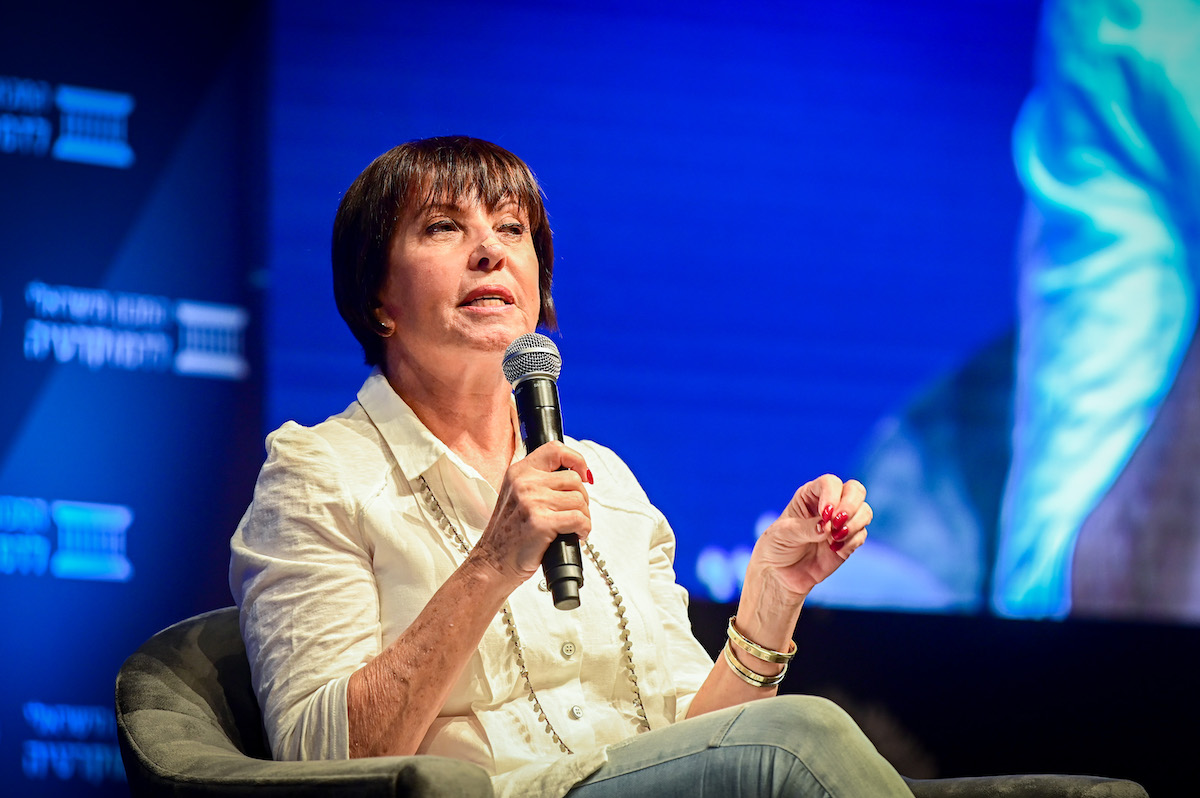 Head of the Meretz party Zehava Gal-On speaks at a conference organized by the Israel Institute of Democracy in Tel Aviv, Oct. 2, 2022. (Photo: Avshalom Sassoni/Flash90)
Meretz represents the farthest left of Israel's Zionist parties. Today, it is run by Zehava Gal-On, who stepped out of her 2017 retirement to return to politics.
Like Michaeli, Gal-On is strong on issues of women's rights. Her party is also supportive of the separation of religion and state, environmental justice and LGBTQ rights. Meretz supports a two-state solution with East Jerusalem as the capital of the Palestinian state.
Ra'am
Leader: Mansour Abbas
Founded: 1996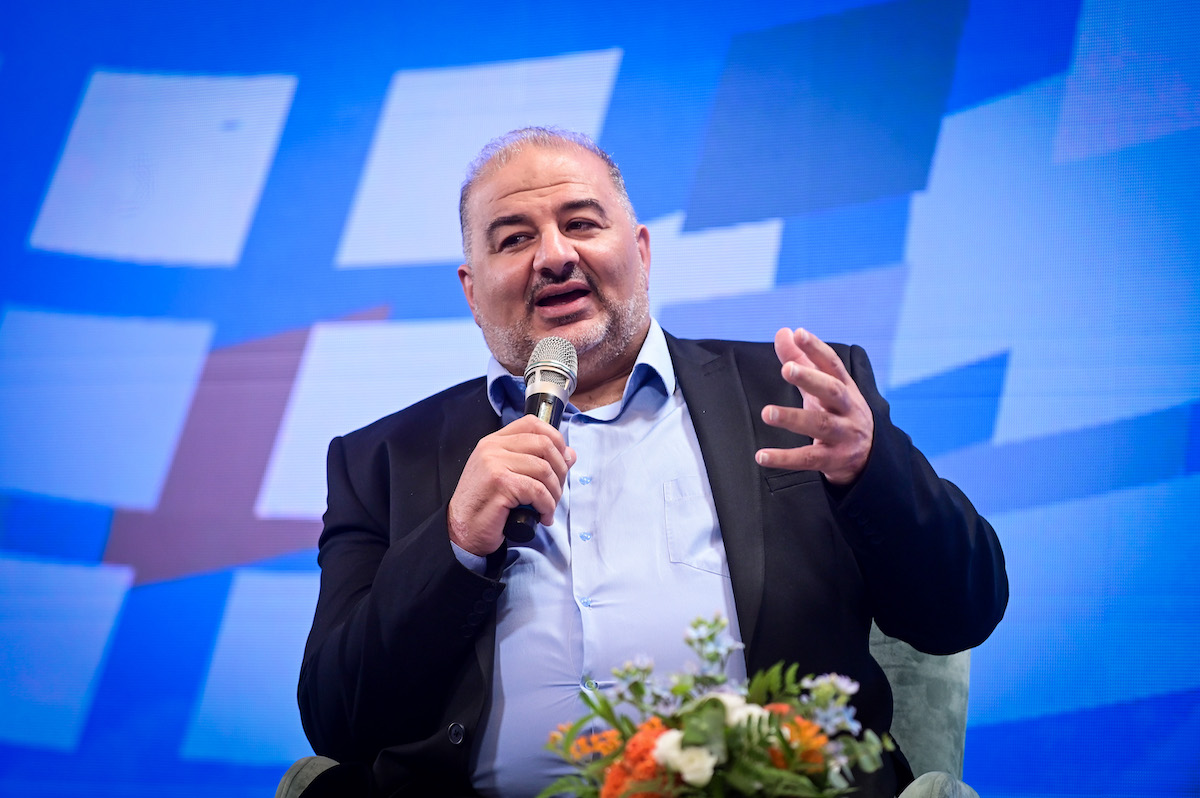 Mansour Abbas speaks at the Israel Bar Association's Justice conference in Tel Aviv, Sept. 5, 2022. Photo by Avshalom Sassoni/Flash90
The Ra'am party is a partnership between the Arab National Democratic Party and the southern branch of Israel's Islamist movement.
After the March 2021 election, Ra'am, which is led by Mansour Abbas, made an unprecedented and historic move and agreed to join the coalition under former Prime Minister Naftali Bennett. Abbas said that he believed Arab parties should prioritize Arab-Israeli citizens over the Israeli-Palestinian conflict.
The party focused its time in the government on projects to help Israel's Arab sector, especially the Bedouin community in the Negev, and reducing crime in Arab cities and towns.
Ra'am is in favor of the establishment of a Palestinian state with Jerusalem as its capital, the right of return for Palestinians who fled during the 1948 War of Independence and the dismantling of Jewish communities in Judea and Samaria.
Hadash-Ta'al
Leaders: Ayman Odeh and Ahmad Tibi
Founded: Hadash 1977, Ta'al 1996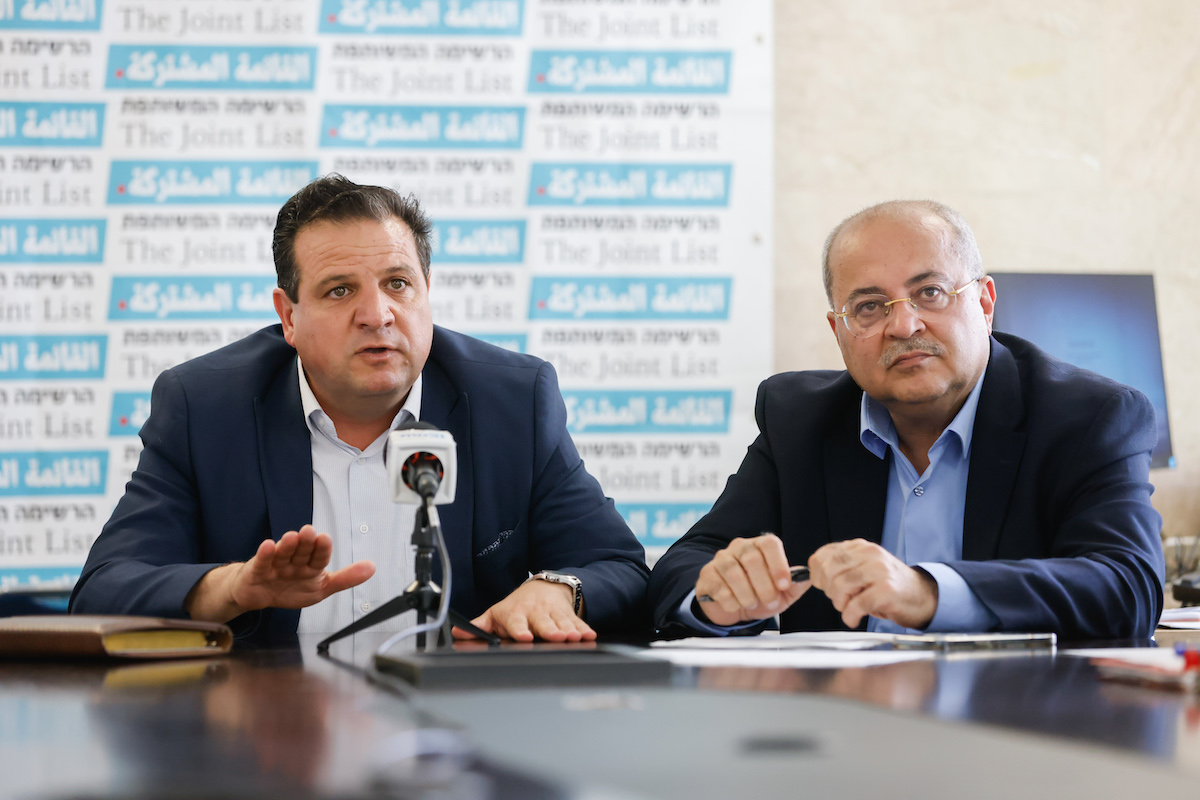 Ayman Odeh (L) and Ahmad Tibi attend a Joint Arab List faction meeting at the Knesset in Jerusalem, May 30, 2022. (Photo: Olivier Fitoussi/Flash90)
The Joint Arab List is today composed of only two parties: Hadash and Ta'al – both secular, anti-Zionist Arab parties.
Ayman Odeh, the leader of Hadash, is a Romanian-trained lawyer who grew up in Haifa. Ahmad Tibi is a gynecologist and former advisor to PLO head Yasser Arafat.
Balad
Leader: Sami Abu Shehadeh
Founded: 1996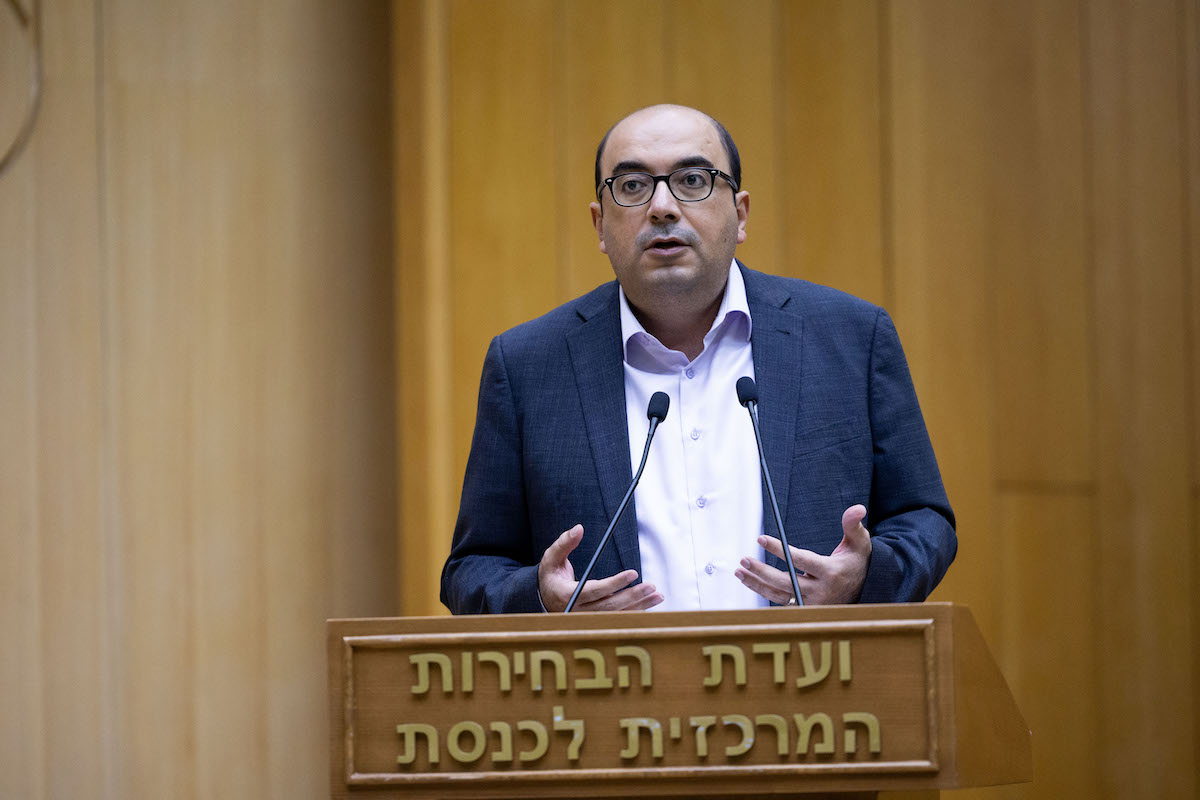 Head of the Balad party Sami Abu Shehadeh attends the Election committee meeting on the disqualifying of the Balad party from running in the upcoming Israeli elections, at the Knesset in Jerusalem, Sept. 29, 2022. (Photo: Yonatan Sindel/Flash90)
Balad is the most extreme Arab party in the parliament. Its leader, Sami Abu Shehadeh, broke away from the Joint Arab List this go around and his party is now polling below the electoral threshold.
Balad supports a one-state solution and a country that would be devoid of Jewish identity.
Twice, Balad has been disqualified by the Central Elections Committee from running in the election due to alleged incitement and because it denies the existence of Israel as a Jewish state. However, in both cases, the Supreme Court overruled the committee and the party has run.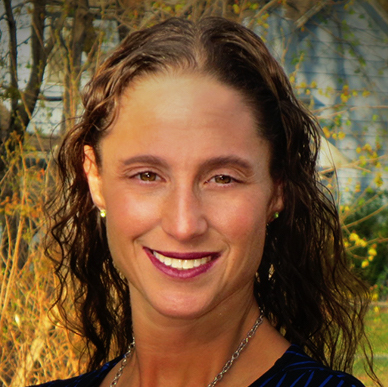 Maayan Hoffman is a veteran American-Israeli journalist and strategic communications consultant. She is Deputy CEO - Strategy & Innovation for the Jerusalem Post, where she also served as news editor, head of strategy and senior health analyst.
A message from All Israel News
Help us educate Christians on a daily basis about what is happening in Israel & the Middle East and why it matters.
For as little as $5, you can support ALL ISRAEL NEWS, a non-profit media organization that is supported by readers like you.
Donate to ALL ISRAEL NEWS
Current Top Stories
Comments