Israeli court sentences World Vision Gaza aid worker to 12 years in jail
Controversy continues to surround case as Israel prevents public release of evidence citing national security concerns
A man holds a picture of Mohammad el-Halabi, during a solidarity gathering following an Israeli court decision to sentence him for 12 years, outside the office of the International Committee of the Red Cross in Gaza City, August 30, 2022. (Photo: REUTERS/Mohammed Salem)
A Palestinian aid worker for a Christian organization has been sentenced by an Israeli court to 12 years in prison on charges related to terrorism.
Mohammed el-Halabi, Gaza director of World Vision, had been found guilty earlier this year on charges that he funneled tens of millions of dollars from the charity to Hamas, the terror organization that runs the Gaza Strip.
Halabi, who was arrested in 2016, has maintained his innocence all along and rejected various plea bargain offers. His trial ended in June after a court convicted him on the charges brought by Israel.
"He says that he's innocent, he did nothing and there is no evidence. On the contrary, he proved in the court above any reasonable doubt that he made sure that no money will be (given) directly to Hamas," his lawyer, Maher Hanna, said outside the Beersheva court. "There is no serious explanation of what, exactly, he did. Until today, Mohammed is asking me, 'Did the judge say exactly what he accuses me of doing?'"
Halabi will appeal the verdict to the Supreme Court, Hanna said.
As with any issue that involves Israel and the Palestinians, the entire case was wrought with controversy from the outset. Israel claimed that it could not release its evidence due to "security concerns."
In a statement today, World Vision said the "unjust" 12-year sentence is "in sharp contrast to the evidence and facts of the case."
"As followers of Jesus Christ, World Vision is accountable to the children and families we serve, to our donors, and most of all to God to be faithful stewards. World Vision emphatically condemns any and all acts of terrorism or support for such activities. We reject any attempt to divert humanitarian resources or exploit the work of aid organizations operating anywhere, and we do not see evidence of these things in this case," the organization said in a statement.
The lack of evidence made public by Israel, coupled with World Vision's defense, evoked criticism of the Israeli case.
The Guardian – a British news outlet – used a headline in 2021 underscoring the international skepticism over Israel's case against Halabi: "Has a lone Palestinian aid worker been falsely accused of the biggest aid money heist in history?"
The article recounts Halabi's disappearance after he crossed the checkpoint from Gaza into Israel in 2016. For several weeks, no one heard from him and officials from the international charity flew to Israel to get to the bottom of the matter.
Three weeks later, the Shin Bet – Israel's counterintelligence and internal security service – announced that they had Halabi in custody and that he "confessed to diverting $7.2m a year, for the past seven years, to the Islamist militant group Hamas," The Guardian wrote, amounting to about $50 million.
However, World Vision has argued that this claim is "hard to reconcile" as its entire Gaza budget over 10 years was $22.5 million.
Halabi had only been appointed manager of its Gaza operations in October 2014. Nevertheless, in their ruling, the three Israeli justices noted that "evidence for the transfer of significant sums suffices."
"The defendant's confession, given in various ways, is detailed, coherent, with signs of truthfulness," Justice Natan Zlotchover wrote.
"The defendant relentlessly sought to retract his confession and gave a host of contradictory and unlikely explanations for how he confessed to the charges against him to two different parties," the judge wrote explaining why Halabi's request to retract his confession was rejected.
Zlotchover also said that, "During the relevant period, the defendant met frequently with Qassam operatives in order to be updated on the needs of Hamas. The defendant then worked with World Vision in accordance with these needs."
The case pit Israel against most of the world. The European Union called for Halabi's release and the United States reassured Halabi's family that officials were "closely monitoring" the case.
World Vision itself along with other organizations and nations – including Australia – ran their own audits of the Gaza branch – all claiming they found no irregularities in the nonprofit's distribution of funds.
Israel claimed, however, that the money helped Hamas built rockets for use against the Jewish state.
World Vision noted that the arrest and prolonged trial has hindered its humanitarian aid to Palestinians.
"We are saddened that our work helping Gaza's most vulnerable children has been disrupted for so long, and we hope to return to Gaza. We remain committed to improving the lives of vulnerable children in the region, and hope we will be able to advance our humanitarian work in the context of our longstanding cooperation with the relevant Israeli and Palestinian authorities.
Founded in 1950, World Vision is one of the largest Evangelical charities in the world and received $2.9 billion in grants and donations in 2019.
The organization has criticized Israel in the past. In 1982, World Vision President Stan Mooneyham slammed Israel for military actions in Palestinian refugee camps near Sidon and Tyre, comparing the Israel Defense Forces to the Nazis and saying the operation was "reminiscent of Warsaw." He was forced to resign afterwards.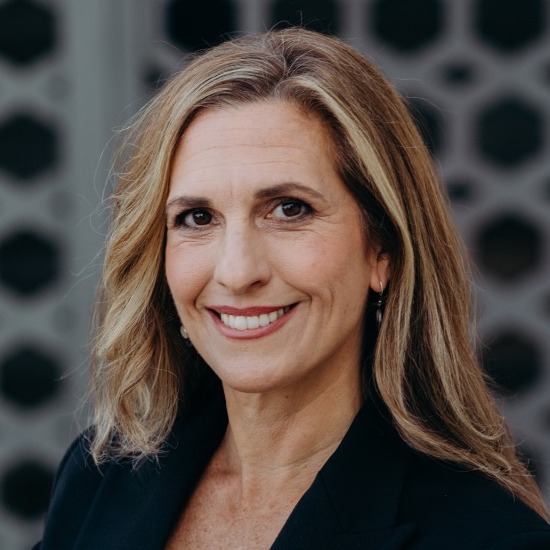 Nicole Jansezian is the news editor for both ALL ISRAEL NEWS and ALL ARAB NEWS and senior correspondent for ALL ISRAEL NEWS
A message from All Israel News
Help us educate Christians on a daily basis about what is happening in Israel & the Middle East and why it matters.
For as little as $5, you can support ALL ISRAEL NEWS, a non-profit media organization that is supported by readers like you.
Donate to ALL ISRAEL NEWS
Current Top Stories
Comments