Israeli Arab emergency medical responder: 'Saving people is all that matters'
Dekidek was the first responder to the scene of the mass shooting in Jerusalem's Neve Yaakov neighborhood on Friday night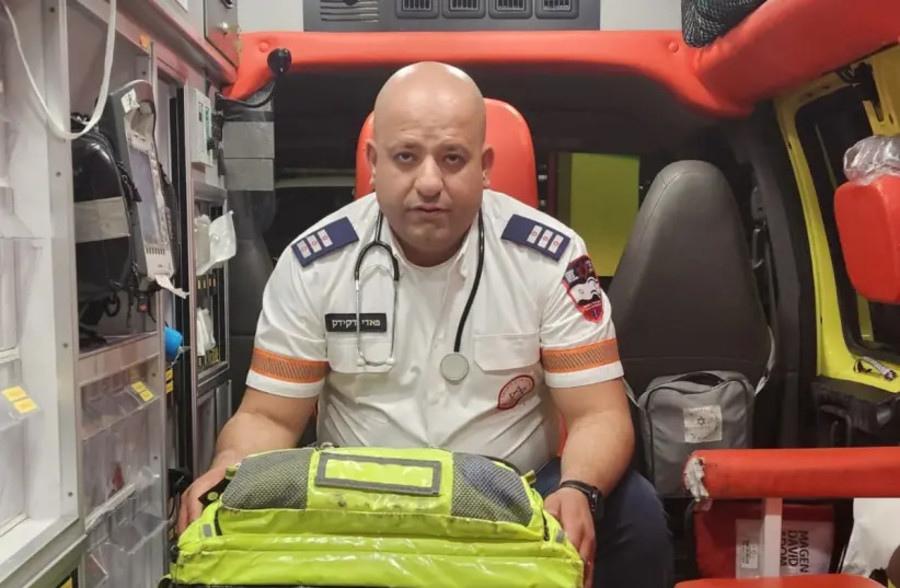 Magen David Adom paramedic Fadi Dekidek (Photo: MDA)
Fadi Dekidek is a 20-year veteran at Magen David Adom, Israel's largest emergency service provider. He is also an Israeli Arab. 
Dekidek was the first responder to the scene of the mass shooting in Jerusalem's Neve Yaakov neighborhood on Friday night, when a 21-year-old Arab resident of Abu Tor, Jerusalem, murdered seven and injured three others outside the Ateret Avraham synagogue. 
A visit to Dekidek's home in Beit Hanina reveals certificates of excellence, written in Hebrew, alongside pictures of the Dome of the Rock and verses from the Quran. The paramedic is familiar with the complicated situation of living in Israel as an Arab. 
"Most of the Arabs in the State of Israel want to live in peace and tranquility," Dekidek said. "The question is, how do we let them connect with us and integrate into our society?"
"They really liked that an Arab from East Jerusalem was the first to arrive at a scene like this to save lives," he said in a Monday interview with Radio 103FM. 
But the scene was not an easy one for Fadi. 
"You are not used to entering a scene and seeing people swimming in their own blood. By the first killing I already understood, that here is a complex scene – very complex, and you have to act accordingly," he said. 
Fadi had no way of knowing that, the next morning, he would find himself at the scene of another shooting, this time treating a former MDA volunteer, who was shot, along with his father, by an armed 13-year-old Arab that hid behind a car to ambush Jewish passersby. 
"We live complicated lives. I have never encountered voices telling me not to save Jewish lives," Dekidek said.  
The medic did not immediately recognize that he was treating another volunteer of MDA (Magen David Adom), or Red Star of David, Israel's national emergency medical service.".
"When I arrive, I try to care for as many as I can with as much skill and poise as I can," he said. 
"As the national rescue organization, we're all under one roof. Jews, Arabs, anyone who can administer care for the wounded. At first, I recognized him, but it didn't register with me that it was someone I know from MDA. Only after we began providing care, we realized how bad it was that someone we know had been wounded, as well," he said. 
Dekidek, who is married with four children, ages 3 to 13, said he is aware of the danger of his job. 
"My wife is afraid because of it, but she and our children are proud of me. My kids will be the future generation of MDA lifesavers," he said. 
Dekidek's wife, Doaa, shared her concern for him. 
"I was afraid, because I didn't know what the situation was there. When they called me and said to check how is Fadi at the scene, I started to think maybe someone shot him, maybe he's injured, because at first, he didn't answer us," she said. 
Fadi Dekidek, himself, shared how difficult it was on Friday night. He said that, while he was performing resuscitation procedures on one of the victims, their telephone began to ring. 
"I can tell you, I didn't have the courage to look at the screen to see who it was. And I asked myself, 'How do you explain, Master of the World?'" 
Dekidek said education is the key to address continuing terror. 
"The difference between a culture that glorifies terror and one that works hard to heal is education," he said in an interview with The Jerusalem Post. 
The medic said he regularly teaches first aid skills to Arab teenagers from East Jerusalem. 
Dekidek also wants to improve the situation between Jews and Arabs in Israel. 
"The exposure of citizens in the State of Israel, the Jews, is a minimal exposure to Arabs," he said. "I have to say the truth. You know them as doctors, as nurses, you know them as contractors, you know them as workers, you know them as professionals." 
More needs to be done, said the medic: "It starts with us, with our education of our children. The question that I always ask myself is – how do we bring hearts closer and not push hearts further away?" 
Fadi's story first ran on Israel's Ynet news.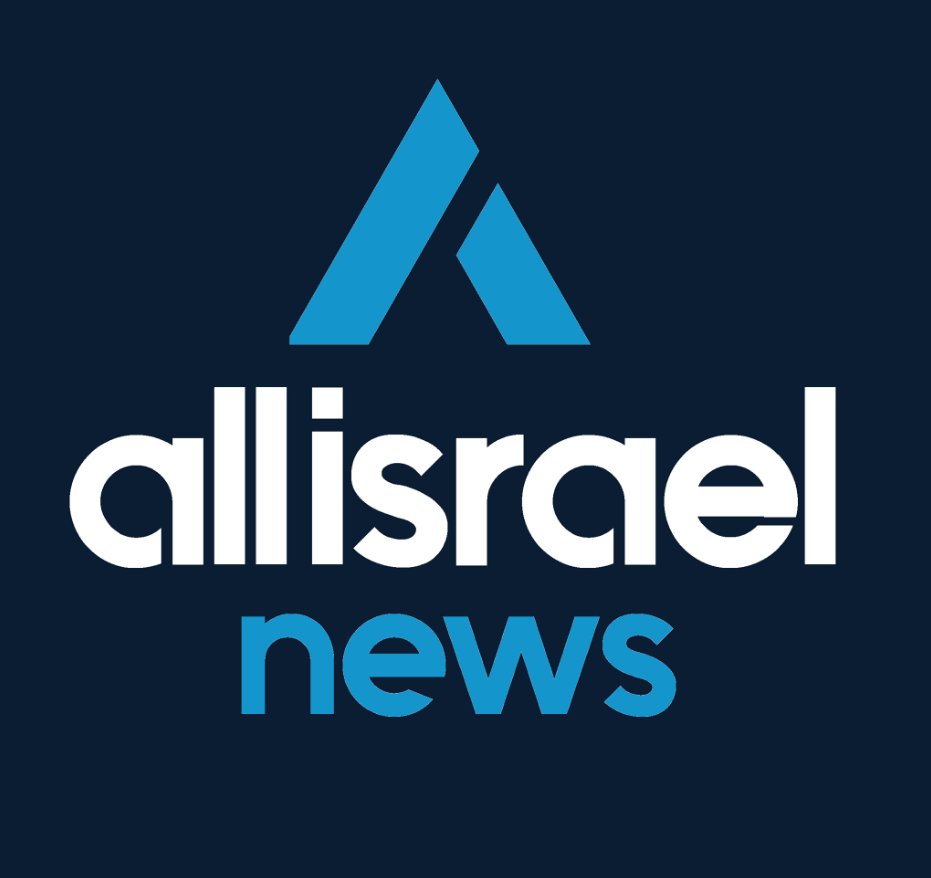 The All Israel News Staff is a team of journalists in Israel.
A message from All Israel News
Help us educate Christians on a daily basis about what is happening in Israel & the Middle East and why it matters.
For as little as $5, you can support ALL ISRAEL NEWS, a non-profit media organization that is supported by readers like you.
Donate to ALL ISRAEL NEWS
Current Top Stories
Comments