Israeli air superiority in Lebanon weakened, outgoing air force chief says 
Jewish state could be losing its edge due to Hezbollah's enhanced drone capabilities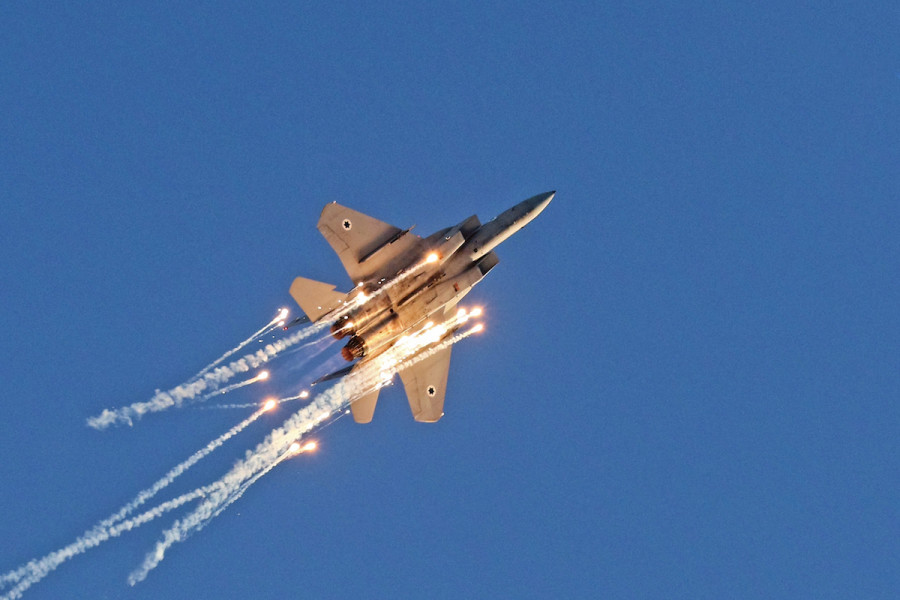 Israeli "Adir" (F-35I) fighter jet during a graduation ceremony for soldiers who have completed the IAF Flight Course, at the Hatzerim Air Base in the Negev desert, June 24, 2021. (Photo: Ofer Zidon/Flash90)
Recently retired Israeli Air Force Commander Maj.-Gen. Amikam Norkin said in an interview with Kan public broadcaster last week that Israel no longer has freedom of action over Lebanon, as its air superiority there has been damaged – something that has already harmed Israel's intelligence-gathering capabilities.
Israel realized that its aircraft faced increasing threats from Hezbollah missiles after one of its drones was almost downed by an anti-aircraft missile around one year ago, Norkin said. As a consequence, Israel decided to scale back on the flights, which in turn interfered with its ability to gather intelligence over Lebanon, he also explained.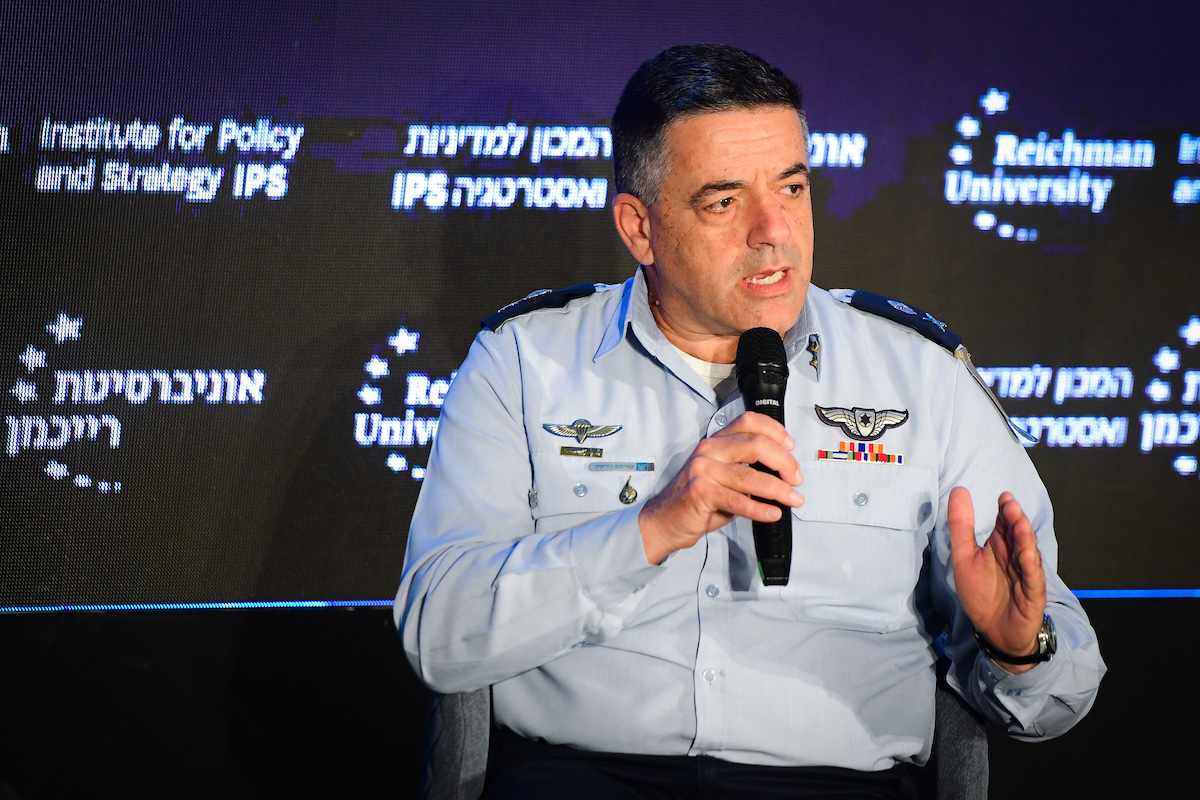 Maj.-Gen. Amikam Norkin, then-Israeli Air Force commander, speaks at a conference of the Institute for Policy and Strategy in Herzliya, Nov. 23, 2021. (Photo: Avshalom Sassoni/Flash90)
The Iranian-backed terrorist group Hezbollah, which wields de-facto power in Lebanon, has been threatening to shoot down Israeli drones since 2019. In February, the secretary-general of Hezbollah, Sheikh Hassan Nasrallah, boasted that Hezbollah is making military-grade drones in Lebanon and that it has attained the ability to transform thousands of its already existing missiles into precision-guided munitions. 
"We have the capabilities to transfer missiles that we possess in the thousands into precision-guided missiles," Nasrallah said. "We have started manufacturing drones in Lebanon a long time ago. Those who want to buy can fill out an application." 
It has been disputed whether Hezbollah can transform its current stock into precision-guided missiles. 
"As of now, contrary to Nasrallah's remarks, Hezbollah appears to be having a very difficult time utilizing the precision missile project on Lebanese soil. To our understanding, in all probability, nowadays, Hezbollah is having a very difficult time converting missiles independently," the Alma Research and Education Center wrote in a report in February.  
The Alma Center specializes in research on the security challenges on Israel's northern borders.
Hezbollah has violated Israeli airspace on dozens of occasions. In 2021, the terrorist group sent 74 drones into Israel, down from 94 drones in 2020. In February, Hezbollah sent a drone into the Israeli skies that Hezbollah claimed took Israel 30 minutes to discover, as it eluded the Israeli early-warning systems. The drone was made in Iran.
"According to Nasrallah, Hezbollah constantly receives high-quality weapons from Iran, and the transfer of these weapons has not been compromised," according to the Alma Center. 
Hezbollah likely possesses at least 2,000 drones or unmanned aerial vehicles (UAVs). According to the Alma Center, the terrorist organization also has more than 100 precision ballistic missiles, "received directly from Iran or otherwise missiles assembled on Syrian soil," Iranian cruise missiles, advanced coastal missiles, anti-aircraft missiles, miniature submarines, and torpedoes. This is all in addition to its possession of 5,000 long- and medium-range missiles, 65,000 short-range rockets and missiles, and 145,000 mortars.
Israel's aerial superiority over Syria has also been damaged as Hezbollah, which supports Syrian President Bashar Al-Assad, has deployed air defense systems in the country to defend against Israeli airstrikes in Syria. According to the Jerusalem Post, "until 2015, only five surface-to-air missiles were fired at Israeli jets from Syrian territory. Since then, there have been more than 1,200."
Hezbollah has reportedly deployed air defense systems to the Qalamoun Mountains region northwest of Damascus, which borders Lebanon's Bekaa Valley, home to Hezbollah's logistical and operational rear base. Hezbollah reportedly has the SA8 low-altitude, short-range tactical surface-to-air missile system, SA17, and SA22 man-portable air defense missile systems in its arsenal. According to Tal Beeri, head of the research department at the Alma Center, Hezbollah has also deployed SA8 batteries in south Lebanon, which could theoretically pose a threat to Israeli aircraft flying over Lebanon.
In October 2021, Israeli defense officials said that Iran was increasing efforts to improve its air defenses in Syria, Lebanon and Iraq to counter Israeli air capabilities and to bring down Israeli jets.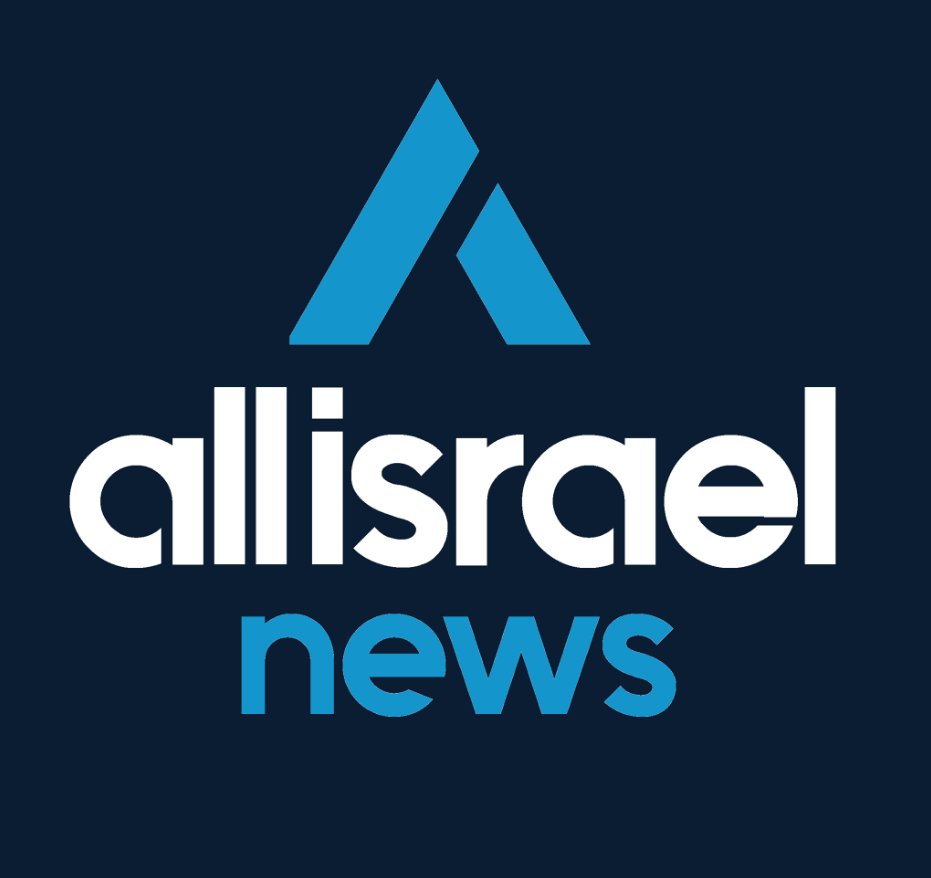 The All Israel News Staff is a team of journalists in Israel.
A message from All Israel News
Help us educate Christians on a daily basis about what is happening in Israel & the Middle East and why it matters.
For as little as $5, you can support ALL ISRAEL NEWS, a non-profit media organization that is supported by readers like you.
Donate to ALL ISRAEL NEWS
Current Top Stories
Comments