Israel urges Western powers against surrendering to Iran's 'nuclear blackmail' as talks restart this week
Israeli leaders are laser-focused on Vienna talks between the U.S. and Iran regarding renewing the nuclear deal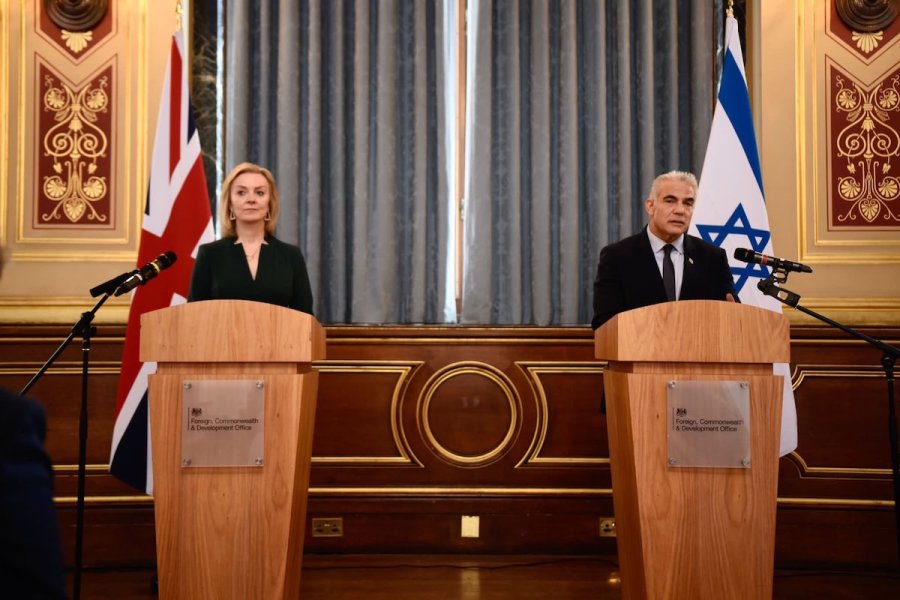 Israeli Foreign Minister Yair Lapid and UK Foreign Secretary Liz Truss speak at a press conference in London, Nov. 29, 2021 (Photo: Yair Lapid's official Twitter feed)
Israeli leaders are using a full-court press this week in urging the United States and European powers against surrendering to the Iranian regime's "nuclear blackmail." 
Though not an official participant in the multinational negotiations with Iran to renew the nuclear deal, Israel is closely watching as talks restarted this week between Iran and the United States in the Austrian capital of Vienna.
Of primary concern to the Jewish state is the Iranian regime's explicit and repeated threat to wipe Israel off the map. 
THE POLITICAL ANGLE
Israeli Foreign Minister Yair Lapid is in Europe this week to meet with key leaders and warn them against lifting international sanctions on Tehran. Iran is only interested in lifting sanctions so it can better finance its illegal nuclear weapons program and vast international terror network, he said. 
"The Iranians are coming to these talks for only one reason – to get sanctions lifted," Lapid said during a meeting Monday in London with United Kingdom Foreign Secretary Liz Truss. "They need money. For Hezbollah, for the Revolutionary Guards, for their global terrorist network, and for their continued race towards a nuclear weapon."
The Israeli top diplomat is expected to meet with French President Emmanuel Macron on Tuesday in Paris. France is another key power in the international nuclear negotiations with the regime in Tehran. 
THE MILITARY ANGLE
Israel's Defense Minister Benny Gantz said Israeli teams have been busy the past few days sharing intelligence with "our friends around the world that points to Iran's current process of dashing towards a nuclear weapon."
He warned that any agreement must come with a "price expressed in sanctions or military alternatives."
"We do not oppose negotiations but we must not cooperate with their stalling," he said. "We recognize the international community's work to reach a diplomatic solution with the Iranians, yet we must continue, as a strong and independent country to maintain the capability to defend ourselves."
Israeli Prime Minister Naftali Bennett issued a stark warning to Israel's allies against surrendering to "Iran's nuclear blackmail."
"Today, Iran will be arriving at negotiations in Vienna with a clear goal: To end sanctions in exchange for almost nothing. Iran won't just keep its nuclear program; from today, they'll be getting paid for it," Bennett said on Monday. 
The prime minister noted the Iranian regime's genocidal declarations against the Jewish state, which is home to around 7 million Jews representing the world's largest Jewish population. 
"Iran doesn't hide its intentions. Just a couple of days ago, the senior command of Iran's Armed Forces declared, and I quote, 'We will not back off from the annihilation of Israel, not even one millimeter,'" Bennett warned. 
Bennett also pointed to Iran's violent crackdown on its own people who were protesting the army's diversion of a river to its own military forces earlier this week, leaving farmers without water.
"A murderous regime should not be rewarded," for the protest crackdowns or for violating and undermining nuclear inspections, Bennett said. "Iran deserves no rewards, no bargain deals and no sanctions relief in return for their brutality."
WHERE DOES EUROPE STAND?
European powers have overwhelmingly advocated a diplomatic solution to the Iranian nuclear crisis. However, it appears that even the Europeans are becoming frustrated with Tehran. Last week, the United Kingdom, Germany and France condemned the Iranian regime for "excessively invasive physical searches" on international nuclear inspectors, effectively undermining their work. 
Speaking on behalf of all three European powers, the British Ambassador to the IAEA Corinne Kitsell condemned the Iranian regime's conduct. 
"First, we would like to underscore our grave concern by the information in the Director General's report that IAEA inspectors operating in Iran have, for several months, been subjected to intimidation through excessively invasive physical searches. This is unacceptable and unprecedented," Kitsell said. 
The Jewish state has already stressed that it is not bound by any potential agreement that the world powers may reach with Iran. In an effort to preserve a credible military option to confront Iran in case diplomacy fails, the Israeli military has been conducting military drills with regional and international allies. 
WHAT ABOUT THE U.S.?
Former President Donald Trump pulled the U.S. out of the deal, known officially as the Joint Comprehensive Plan of Action, in 2018 and instead used a "maximum pressure" campaign with heavy sanctions against Tehran. President Joe Biden has been eager to return to the deal and his administration has started this recent round of negotiations.
Now, Iran is estimated to be a month away from having enough weapons-grade uranium for an atomic bomb, according to a report from the Institute for Science and International Security.
SIGNIFICANCE OF VIENNA
Vienna has become a historical symbol of both hope and despair for the Jewish people.
The city is deeply intertwined with both high points and low points in the history of the Jewish people. It was in Vienna that Theodor Herzl, the founder of political Zionism, advocated for the reestablishment of a Jewish homeland in the Land of Israel in the late 19th century. 
It was also in Vienna where the young Adolf Hitler grew up and formed his genocidal anti-Semitic worldview that eventually led to the Holocaust and systematic murder of 6 million Jews.
IN OTHER NEWS
While in London, Lapid and Truss signed a Memorandum of Understanding between Israel and the United Kingdom to upgrade the Jewish state to a "Tier One cyber partner" for the United Kingdom. Israel is widely considered one of the global leaders in cyber technology capabilities. 
"This agreement is not just a win-win, but a must-must," Lapid said. 
Foreign Secretary @TrussLiz and I also signed a memorandum of understanding on strategic cooperation between our countries. This is not only an agreement between close friends, but between two technological superpowers. 🇮🇱 🇬🇧

📸: Stuart Mitchell pic.twitter.com/wn00QcZ8tG

— יאיר לפיד - Yair Lapid🟠 (@yairlapid) November 29, 2021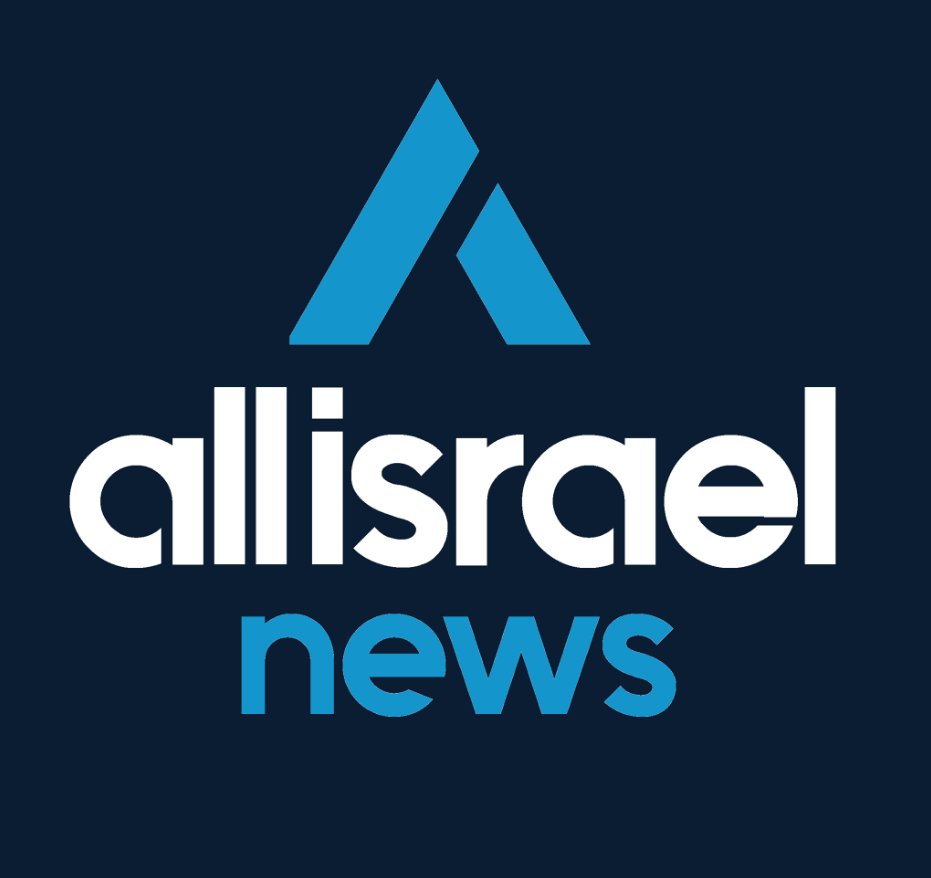 The All Israel News Staff is a team of journalists in Israel.
A message from All Israel News
Help us educate Christians on a daily basis about what is happening in Israel & the Middle East and why it matters.
For as little as $5, you can support ALL ISRAEL NEWS, a non-profit media organization that is supported by readers like you.
Donate to ALL ISRAEL NEWS
Current Top Stories
Comments