Israel slams the doors on tourists leaving visitors and tour companies reeling from the decision – and families separated from loved ones
A "shocking" and "messy" situation that might spell doom for tourism to Israel, industry officials tell ALL ISRAEL NEWS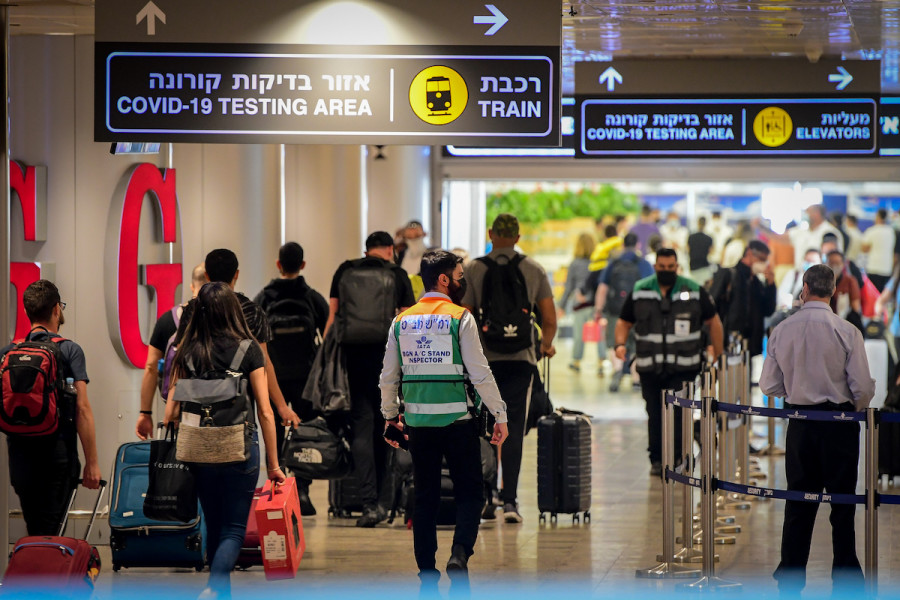 Passengers at Ben-Gurion International Airport, July 19, 2021. (Photo: Avshalom Sassoni/Flash90)
Israel's decision to swiftly and suddenly close its borders to all foreign nationals is going to cause tourists to think twice before they plan a trip to Israel, industry officials told ALL ISRAEL NEWS today.
The chaos of this draconian last-minute decision, due to the emergence of a new COVID-19 variant, has left the industry in shock and with a mess of cancelations and confusion.
"You can't make policy decisions like this from one moment to the next on something as serious as this – this isn't a restaurant that someone decides to go out or stay home," Uri Avrouskine, general manager at Sar-El Tours, told ALL ISRAEL NEWS. "We are talking about people who took off time from work, planned a vacation, bought insurance, got vaccinated, are flying domestic then international."
"It is unacceptable for a country to behave like this," he said.
Tour operators in Israel awoke to the shocking decision by the Corona Cabinet which ruled in the early hours of Sunday morning to close the borders for two weeks after the Omicron strain of COVID-19 was discovered in Israel. The restriction goes into effect tonight at midnight.
Since 7 a.m. today, Avrouskine has been on the phone scrambling to help clients.
"They will wake up in America and decide what to do. Actually, they will not decide, they will cancel – they have no choice. There is not even an exemptions committee this time, it's all or nothing," he said.
Avrouskine said Israel's decision affects not just the groups over the next two weeks, but the ones booked for afterwards who are suddenly thrown into uncertainty.
"They are wondering, 'Hold on, do I dare wait another two weeks for this country to tell me whether or not I can come?' They can't live in the air," he said.
And looking further down the road, the decision could have a long-term impact on tourism.
"We are destroying our reputation and our name and saying you cannot trust this country – you book a trip at your own risk because at the last minute, the government cancels your trip and you won't receive any compensation," he said.
The decision weighs heavily on the incoming tourism industry, meanwhile Israelis are still able to come and go overseas. Incoming tourism had just started picking up again and was going well. No outbreak of COVID was attributed to tour groups who were treated as "capsules" and some even tested frequently.
Israel was closed entirely to tourists from March 2020 to May 2021 and the industry has withered under the sustained closure. This current closure alone spells a loss of millions for Sar-El and other companies who were looking at months to years of rebuilding their businesses even without this.
And perhaps even worse, it leaves children, parents and grandparents separated – stymied by bureaucratic nightmares.
Yonatan Allon's parents were scheduled to come in exactly one week from the United States, likely not enough time to get a family exemption for them to enter.
"It's extremely difficult because this is the third time they've made plans, with tickets purchased, in the past year and a half," Allon explained. "We submitted a special exemption request the last time they tried in August and we never received an answer – no rejection, just nothing, which is why I'm not optimistic now."
Between Israel's border closures and the long waiting period for an appointment at the American embassy due to COVID, Allon's parents have yet to see their 9-month-old grandson. Plus, Allon and his wife have three other young children who haven't seen their grandparents for two and a half years.
"Our children are going to be so disappointed if it doesn't work for my parents to come because they've been waiting so long. Every week we speak with our family on the computer but they keep saying they don't want to see a picture of them – they want them in real life, to draw with them, to play and go on walks."
Requests have backed up at the U.S. Embassy where citizens are waiting several months to a year to get appointments. Allon has been unable to get his son an American passport, which he would need in order for the family to travel there as Israelis are not able to get into America without a visa.
Uri Steinberg, a consultant and tourism expert who formerly ran the Tourism Ministry's North and South America departments, said people in the business are still coping with the shock of this decision. (Read his recent op-ed here.)
"We didn't crawl into this thing over the course of a week or so – it pretty much took 48 hours to move from zero to 100," the ALL ISRAEL NEWS Advisory Board member told us. "People are asking questions like, 'What's happening with the group that is landing tonight at 8 p.m.?' What will be happening with them?"
"People are trying to figure out what they're going to do right now with everything that they have scheduled for the next two weeks, who's going to repay them for those canceling fees and how much is the government going to help this industry that is again suffering more than any other industry?"
Indeed, the tourism business is in despair, and the pool of optimists among them is dwindling.
"For others, it really feels like this is just a wave of torture," Steinberg said.
[Listen to related podcast here.]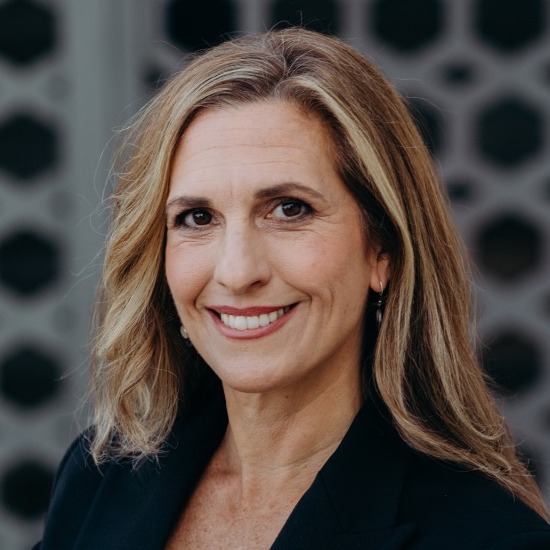 Nicole Jansezian is the news editor for both ALL ISRAEL NEWS and ALL ARAB NEWS and senior correspondent for ALL ISRAEL NEWS
A message from All Israel News
Help us educate Christians on a daily basis about what is happening in Israel & the Middle East and why it matters.
For as little as $5, you can support ALL ISRAEL NEWS, a non-profit media organization that is supported by readers like you.
Donate to ALL ISRAEL NEWS
Current Top Stories
Comments