Israel's connection to the Silicon Valley Bank collapse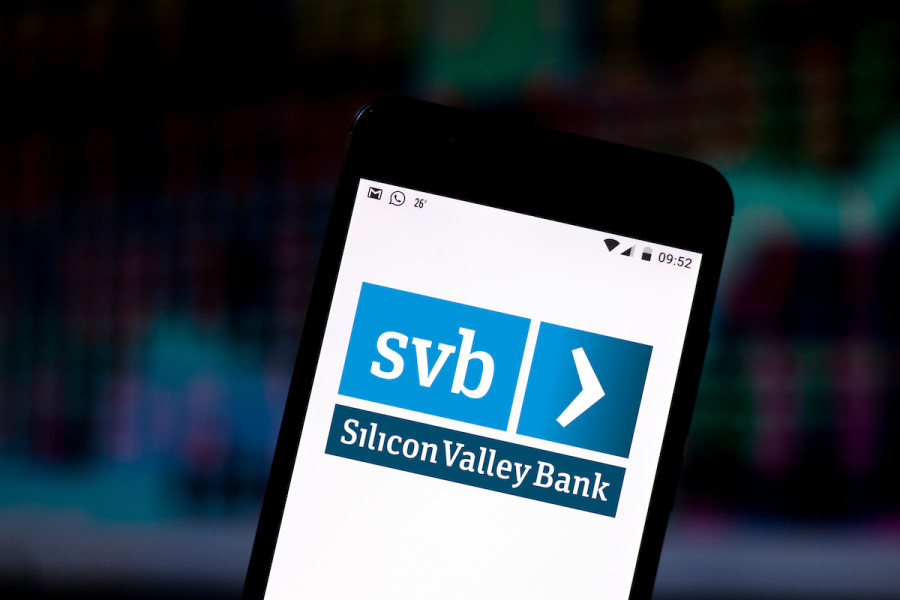 Silicon Valley Bank (SVB) logo is displayed on a smartphone (Photo: Shutterstock)
Although everything began to unravel for Silicon Valley Bank (SVB) last Wednesday, most of us didn't hear about the shocking story of the second largest bank failure since 2008 until Friday morning, when U.S. regulators closed the bank, seizing its deposits.
By Monday, Signature Bank had also been taken over by the Feds, and another four banks – Pacific Western, First Republic, Western Alliance and Comerica Bank all had their trading halted. 
In the case of SVB, the story centers around a bank, which, like many of today's businesses, is invested in woke philosophy, including ESG scoring of environmental and social governance issues, rather than concentrating its efforts on customers' interests. Consequently, pleased regulators, who should have seen danger on the horizon, apparently missed it, choosing to believe that proper management was taking place.
Yet, what actually caused the collapse of a bank, which such notable companies as Shopify, Pinterest and Etsy, as well as many start-ups, entrusted with their assets?
Some say that it resulted from massive inflation, with trillions borrowed by the federal government which ended up raising interest rates, greatly devaluing stocks. Others say there was an enormous recession in global markets. Many banks worldwide made the mistake of lowering their rates in order to get around inflation. However, in the end, that move hurt investments once there was a feeling of much more risk.
Another reason is that much of the bank's investments were in the U.S. bond market, which was able to yield large sums of money, as it invested in technology start-ups. COVID-19 affected those yields as less money came in and, once interest rates rose, those bonds lost their value.
Either way, when it became clear that a huge drop in deposits was happening, investors began to panic and sell off. Shares actually plunged by 60% pre-trading and a further 20% after market trading.
But the damage wasn't confined only to California. Silicon Valley Bank had branches in Canada, Israel, Sweden, Denmark, Germany and India, causing start-ups in those countries to greatly worry as their shares nosedived while customers made a run on the bank deposits. And that's where Israel comes in.
Gadi Moshe and David Cohen were appointed to represent SVB in Israel as managing directors. Their focus was on offering Israel's IT sector financial services, most of which were centered around lending to start-ups. Although both were highly experienced, with many years in the area of financing technology and life science businesses in Israel and Europe, they were unable to prevent the Israeli branch of SVB from shutting down, causing 40 employees to find themselves out in the cold.
How will this affect Israeli start-ups and venture capital firms connected to the bank? It is already expected that hundreds of clients in Israel will lose a great deal of the value their stocks held. But since an enormous amount of Israeli exports deal with the high-tech industry, it's hard to say what the effects will really be at this point. Nor can it predict how they will impact the Israeli economy, since foreign investors who finance these businesses are also involved. If those investors are scared off by what they believe is too much risk, further losses will occur. 
It is said that "a long list of Israeli companies have used SVB's services in recent years … and at least one Israeli fund that received a transfer to its account at SVB has been frozen at a crucial point when it was about to start investing in companies," Assaf Gilead wrote in a Globes opinion piece.
Other casualties include "AI transcription company Verbit, which had a balance of 100 million in the U.S. bank that collapsed over the weekend." Apparently, they waited too long to pull out their money and lost access to it. 
Along with this present bank fiasco is the ever-increasing danger of Israeli companies threatening to, or already deciding to, move their money out of Israel. This threat grew out of a reaction to the government's very controversial judicial reforms, as the new Israeli government continues to push its plan to override the authority of the judicial system. The judicial reforms have been front and center in the Israeli discourse, causing great upheaval among the population and leading many to participate in the non-stop protests of the past 10 weeks.
The SVB crisis clearly is another nail in the coffin for nervous investors, who are not keen to fund Israeli companies in the midst of unrest. Neither of these things helps the Israeli economy.
Now there is fear within the industry "that some firms may find it difficult to make payroll payments at some point in the next month if they cannot access the funds they hold at SVB." 
This is not insignificant since "the tech sector accounts for around 25% of the country's total income tax revenue and about 10% of the workforce," according to The Times of Israel.
Will all of this have a ripple effect on the Israeli economy?
It's hard to see how it won't because it's likely that foreign investors will think twice before going the distance with Israeli ingenuity, as they once did. Nevertheless, in the meantime, Israeli banks are trying to help as much as they can, with some offering bridge loans to cover upcoming salaries.
Everyone is literally praying for a quick solution, but there is no doubt that some rocky times could be ahead for Israel's once-thriving tech industry, which has been the envy of the world. Perhaps, it would be a good time for the industry to use its collective brain power to figure out a way to be less dependent on outside funding and more self-reliant as an industry, while still being able to develop technology that can benefit mankind.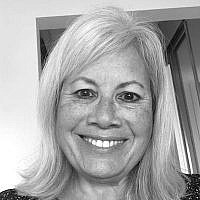 A former Jerusalem elementary and middle-school principal and the granddaughter of European Jews who arrived in the US before the Holocaust. Making Aliyah in 1993, she is retired and now lives in the center of the country with her husband.
A message from All Israel News
Help us educate Christians on a daily basis about what is happening in Israel & the Middle East and why it matters.
For as little as $5, you can support ALL ISRAEL NEWS, a non-profit media organization that is supported by readers like you.
Donate to ALL ISRAEL NEWS
Current Top Stories
Comments