Opinion Blog / Guest Columnist
Israel's "Chariots of Fire" war games primed for air, sea, land and cyber
Israeli Air Force drill (Photo: Amit Agronov/IAF)
Warily eyeing Iran's escalating belligerence with its new centrifuges spinning deadlier amounts of nuclear-grade uranium, and the steady weapons transfers from Iran into Syria, Israel recently engaged in month-long "Chariots of Fire" war games. This large-scale military exercise strengthened offensive and defensive capabilities among the Israeli air force, navy, military intelligence, and regular and reserve ground forces.
Why did leaders of the Israel Defense Forces (IDF) feel it necessary to heighten their readiness and responsiveness in what has been called the nation's "largest war drill in decades"? A summary of widespread dangers, laid out below, explains the necessity for the multi-pronged exercises.
Iran—1200 miles away from Israel—is the mother country of Shia Imams who have spawned a terror network spanning the globe. The U.S. Department of State designated Iran as a State Sponsor of Terrorism in 1984, then in 2019 it added the Islamic Revolutionary Guard Corps (IRGC) as a foreign terrorist organization. 
Riding ATVs up to Israel's Golan Heights to view Syria below has offered my groups of Christian leaders on the American Israel Education Foundation  trips a well-informed viewpoint. One year, during Syria's heartbreaking civil war, we heard their bombs sounding in the distance during our IDF briefing. Having bombs punctuate the briefing added an unforgettable audio backdrop. Standing on Israel's borders next to Iran's enemy enclaves provided an up-close, sobering look at multilevel threats. And knowing Damascus was a scant 70 miles away brought the Israeli population's vulnerability into stark reality for our group.
One of the oldest cities in the Middle East, Damascus was for centuries considered an "earthly paradise." That fortuitous title has changed under Syrian Dictator-President Bashar al-Assad. He welcomed Iran and its elite Islamic Revolutionary Guard Corps at the beginning of his personally sanctioned civil war against his own people, which began 11 years ago. After years of heavy bombing, the damage was so great that in 2019 this once-stunning metropolis gained the unhappy distinction of being the "least livable city," according to Guinness World Records.
Iran, having positioned itself for years as a threatening "neighbor" next door to the Jewish state, prompted Israel to initiate a more comprehensive bombing operation than previously undertaken. On June 10, 2022, it was far different from Syria's civil war horrors against its own people in which more than 350,000 civilians were killed and 12 million more left as refugees inside and outside their country. 
In the latest strike, Israelis disabled the main Damascus International Airport runway, three Iranian weapons storage depots, and damaged the air control tower. All incoming flights were diverted to airport in Aleppo, Syria, where passengers boarded buses back to their Damascus destination. 
Israel has flown hundreds of sorties into Syria—not targeting civilians, but to blow up Iran's weapon depots. Iran has retrofitted civilian planes to ferry weapons into its surrogate states. Some weapons remain in-country or are transported on the ground over to Hezbollah in adjacent Lebanon. Israel also targets weapons transfers rumbling across Syria. Members of the elite IRGC know the risks of operating in Syria and they, too, sometimes become casualties of Israel's defensive measures against Iran's menace.
Although rebuilding has apparently begun, Israel's surface-to-surface missile strikes earlier this month will hopefully prevent the weapons-laden planes from landing for weeks or even months. Damaging runways and air control towers proved a smart strategy in preventing these civilian planes loaded with weapons of war from taking off or landing.
Moving west to Lebanon on Israel's north, the militant group Hezbollah has for decades operated in Lebanon as a "state within a state." Iran has amassed a weapons stockpile overseen by Hezbollah, which was designated as a foreign terrorist organization in 1997 by the United States. Gilad Erdan, Israel's former Internal Security Minister and now Ambassador to the United Nations, estimated in 2021 that Hezbollah's arsenal numbers 150,000 missiles and rockets.
Near a kibbutz on Israel's border with Lebanon, an Israeli tank commander briefed our group of Christian leaders on the fenced border's dirt road. As we listened, three tanks sat idle with engines running. Gazing over the border a short distance away, we spotted Hezbollah's yellow flags waving in the light breeze. The tank commander explained that Lebanese civilians are forced to store Hezbollah weapons in their homes for use by the terrorists. 
After the briefings, I always asked one of our pastors to pray. The IDF expressed their appreciation for the heartfelt prayers for their safety. Departing, we assured the young soldiers that we recognize them as defending the front lines of freedom, not only for their homeland but for us Americans since Iran considers the U.S. as the "Great Satan." 
Gaza, the terror enclave for Hamas—another Iranian proxy—has caused untold chaos and harm to Israeli civilians living in the south and its 1-million-plus population. Designated by the U.S. State Department as a terrorist group in 1997, Hamas has ruled Gaza since 2007. Elected two years after Israel's unilateral 2005 disengagement, Palestinians tragically chose terror instead of prosperity when they voted for Hamas.
In 2005, the Israeli government ordered the IDF to remove the 8,000 Jews living in Gaza. During this disengagement, they gave up their homes, synagogues, businesses, and greenhouses hoping that these wrenching sacrifices would become a "Singapore by the sea" for its Palestinian residents. Abba Eban, politician, and diplomat (1915-2002), often quoted among Israelis, once said that Palestinians "never miss an opportunity to miss an opportunity." Unfortunately, their choices to ignore the beneficent sacrifices of the Israelis led to decades of hate, violence, and self-inflicted poverty. 
During the latest Hamas rocket barrages in May 2021, 10 Israelis were murdered and 181 were injured. The long-term toll on Israeli families in southern Israel includes a high level of PTSD, because people never know when the next Red Alert will sound—a warning that notifies civilians they have only 15 seconds to reach safety. Thousands of rockets fired into what is called the border's "Gaza envelope" require placing IDF-approved lifesaving portable bomb shelters for Operation Lifeshield, a nonprofit founded in 2006. 
Staffing AIEF tours of Christian leaders, we have stood right at the fence separating Gaza from nearby kibbutzim. Despite their heartbreaking stories, it was easy to interact with the residents—some of the bravest and most upbeat people I have ever met. Even in the face of an unimaginable threat level, they live full lives working, creating, and helping each other to celebrate their nation, heritage, and festivals. They refuse to leave their ancestral homeland. 
With the war games concluded, military assessments of the Chariots of Fire indicate an expanded readiness between Israel's military branches on land, sea, and air. Military personnel tightened their cooperative planning with focused strategic plans. Another significant operation called "Break the Wave" took place after dozens of Israelis died in a wave of terror attacks since March 22. An increased budget will enhance the Israel police response—to better equip them to stop the terrorists inside the homeland itself. A Shin Bet brigade composed of reservists, plus 200 additional soldiers, will be added to border police with more protective gear.
The Chief of the General Staff, LTG Aviv Kohavi, summed up the month's military exercises: "I saw professionalism, drive, and excellent spirit. … There is a great sense of cooperation between the branches and units of the IDF, which is based on mutual trust and camaraderie. This is true power. … The IDF is sharper, more coordinated, and more modernized and prepared."
As evangelicals, let us make sure our prayers and advocacy are operational and improved so we may serve as a troop of committed Christians who support the IDF on the front lines of freedom! 
This article was originally published here.
ALL ISRAEL NEWS is committed to fair and balanced coverage and analysis, and honored to publish a wide-range of opinions. That said, views expressed by guest columnists may not necessarily reflect the views of our staff.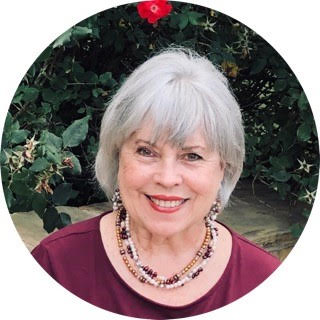 Arlene Bridges Samuels pioneered Christian outreach for the American Israel Public Affairs Committee (AIPAC). After nine years she retired and later worked part-time with International Christian Embassy Jerusalem USA. Arlene is now an author at The Blogs-Times of Israel and writes a weekly column at CBN ISRAEL. She has often traveled to Israel, including being invited three times by Israel's Government Press Office to their annual Christian Media Summit. Read more of her articles on her CBN Israel blog.
Popular Articles
A message from All Israel News
Help us educate Christians on a daily basis about what is happening in Israel & the Middle East and why it matters.
For as little as $5, you can support ALL ISRAEL NEWS, a non-profit media organization that is supported by readers like you.
Donate to ALL ISRAEL NEWS
Latest Stories
Comments