Israeli strikes on Gaza aimed at Iran
Palestinian Islamic Jihad fires more than 380 rockets at Israel in first 2 days of Operation Breaking Dawn
Members of the Saraya al-Quds Brigades, the armed wing of the Palestinian Islamic Jihad movement, take part in a military parade in Al-Shati refugee camp, west of Gaza City, June 24, 2022. (Photo: Attia Muhammed/Flash90)
Ignoring the direct ties between Palestinian Islamic Jihad (PIJ) and Iran will only lead to repeated escalations in the region, according to at least one top Israeli analyst.
Eytan Gilboa charged over the weekend that American officials refraining from condemning Iran for the current escalation, including more than 380 PIJ rockets aimed at Israeli civilians, "does not contribute to stability in the region."
"What is missing here is Iran," said Gilboa, director of the Center for International Communication and a senior research associate at the Begin-Sadat Center for Strategic Studies at Bar-Ilan University. 
He told ALL ISRAEL NEWS that America, which named PIJ a terrorist organization in 1997, knows that Iran is not only behind the most recent threats by PIJ against Israeli civilians, but that PIJ is completely dependent on Iran for money, weapons and training. 
"The head of PIJ, general-secretary Ziad Nakhaleh, is in Iran now getting instructions from the ayatollahs," Gilboa said. "What is missing is a severe condemnation of Iran… Those who ignore the connection between Iran and PIJ do not contribute to stability in the region."
The United States has been largely silent since Operation Breaking Dawn began at around 4 p.m. Israel time on Friday when Israel assassinated senior PIJ commander Tayseer al-Jabari and a cell preparing to launch an anti-tank missile attack against Israel.
"The United States firmly believes that Israel has a right to protect itself," tweeted U.S. Ambassador to Israel Tom Nides on Friday. 
The United States firmly believes that Israel has a right to protect itself. We are engaging with different parties and urge all sides for calm.

— Ambassador Tom Nides (@USAmbIsrael) August 5, 2022
On Saturday, U.S Secretary of Defense Lloyd J. Austin III spoke with Israeli Minister of Defense Benny Gantz. A readout of the call said that Austin "underscored Israel's right to self-defense and the enduring U.S. commitment to Israel's security," but also "expressed concern regarding reports of civilian deaths and called for a timely and thorough investigation into any civilian casualties" on the Palestinian side.
But on Saturday afternoon, Gantz was clear in his statements:
"This is the second day of Operation Breaking Dawn, which aims to remove the threat posed by the Islamic Jihad terrorist organization, and to restore peace and stability in Israel's south," Gantz said during a visit to an Iron Dome Battery. "We have thwarted and will continue to thwart terror attacks, rocket and precision-guided munition launches from Gaza to Israel. We have hit dozens of terror facilities used by Islamic Jihad for the production and launch of rockets. 
"The soldiers serving at the Iron Dome battery who are with us today will continue to defend the homefront – never removing their eyes from their targets," he continued. 
Israeli Defense Minister Benny Gantz holds a security assessment on Thursday, Aug. 4, 2022 (Photo: Nicole Laskavi)
Then he added, "Islamic Jihad leaders lounge abroad in restaurants and hotels in Tehran, Syria and Lebanon. They are disconnected from the Palestinian people, and they seriously harm the lives of the Gazan people. They too will have to pay the price. The Islamic Revolutionary Guard Corps will not pay the salaries of Gaza residents."
PIJ: AN IRANIAN PROXY
PIJ was founded in the aftermath of the Iranian Revolution and is considered one of Iran's primary proxies. The organization has orchestrated dozens of attacks against the Jewish state, from bombings and shootings to rocket attacks, killing and wounding hundreds of Israelis.
Israeli Intelligence has estimated that PIJ has around 8,000 short-range rockets – even more than its Hamas counterpart – and even more militants in Gaza and the West Bank, according to multiple reports. In recent months it has significantly increased its influence in Palestinian Authority-controlled cities including Jenin and Nablus, experts told ALL ISRAEL NEWS, which they say helped lead to the round of terror attacks in Israel last spring that left more than a dozen Israelis dead.
Nakhaleh is currently in Iran, where he met with IRGC head Gen. Hossein Salami, who told him that PIJ was "not alone" in its battle against Israel.
"We are with you on this path until the end and let Palestine and the Palestinians know that they are not alone," he told Nakhaleh in a statement on the IRGC's Sepah News website, translated by the foreign press. "The Israelis will pay another heavy price for their recent crime." 
چهار تروریست در یک قاب

دیدار دبیرکل جهاد اسلامی، زیاد نخاله با فرمانده سپاه پاسداران در کنار تصویر خامنه‌ای و قاسم سلیمانی pic.twitter.com/ERCEDYUHlf

— اسرائیل به فارسی (@IsraelPersian) August 6, 2022
Nakhaleh met with Iranian President Ebrahim Raisi on Thursday. The president also reacted to the escalation, saying "the Zionist regime once more showed its occupationist and aggressive nature to the world," Fars News reported. 
The general secretary spoke from Iran too, warning Israel that Tel Aviv will be "one of the targets."
Last year, Nakhaleh told Iranian TV that his organization took "direct orders" from IRGC's late commander Qassem Soleimani and that PIJ used Iranian rockets to attack Israel. 
Nakhaleh said that "nothing happened without his [Soleimani's] direct orders and supervision," according to a Jan. 1, 2021 interview with Al-Alam TV, translated by MEMRI. 
"[Soleimani] did not train [the Palestinians] himself, obviously, but he gave instructions to the experts who supervised these matters," Nakhaleh said, adding that Soleimani supplied the missiles which were used to attack Tel Aviv.
"What stage was reached, the results, all these things – he supervised all that. This was in addition to the strategic step of sending missiles and weapons to the Gaza strip," he said. "It was almost miraculous. It was very expensive in terms of technology, security and capabilities…
"I can say that the missiles that [Soleimani] delivered to the Gaza Strip were the ones used to attack Tel Aviv," Nakhaleh continued. "I can say that Hajj Qassem played a pivotal role in the fact that the Palestinians ventured to attack the capital of the Zionist entity. From that point in time, weapons were developed in Palestine, and the Palestinians began to manufacture all the missiles themselves as a result of the experience they gained thanks to the decisions of Hajj Qassem."
NEARLY 400 ROCKETS SINCE FRIDAY
As of Saturday night, PIJ has launched more than 380 rockets toward Israel, with more than 95% intercepted by the Iron Dome, the army said. Sirens were going off all of Shabbat throughout the Gaza border towns, with isolated interceptions over Bat Yam, Rishon LeZion, Holon, Modi'in and near the shores of Tel Aviv. 
Magen David Adom said it has treated nearly two dozen Israelis so far, all suffering from mild wounds or stress. Area hospitals have moved complicated and immobile patients underground. A home in Sderot was directly hit by a rocket. The family, including two children ages eight and three, were in their bomb shelter and uninjured. 
The IDF has aimed its strikes at senior commanders and strategic rocket launching sites, hitting dozens of targets but killing less than two dozen people by Saturday night. The IDF has stressed it aims to focus its efforts on PIJ in hopes of keeping Hamas out of the war.
Operation Breaking Dawn was launched in response to warnings confirmed by the IDF that PIJ was planning an attack against Israeli targets. The attacked by PIJ was in response to the arrest of the head of the Palestinian Islamic Jihad terror group in the West Bank, Bassam al-Saadi, in Jenin earlier this week. 
On Friday, Israel took out al-Jabari, head of PIJ's northern command in Gaza, who was also responsible for coordination between PIJ and Hamas. The IDF said al-Jabari had been recently pushing for the use of anti-tank missiles against Israel.
IDF Major General (ret.) Yaakov Amidror described Jabari as one of the "top 10 most important" PIJ commanders in a MediaCentral briefing attended by ALL ISRAEL NEWS on Friday.
At least 12 PIJ operatives have been killed so far in targeted attacks, according to the IDF.
Gantz approved calling up 25,000 reservists. Iron Dome batteries have been placed around Jerusalem, Beersheva and parts of central Israel. Qatar and Egypt are trying to mediate a ceasefire. 
'PIJ WITHOUT IRANIAN SUPPORT IS IRRELEVANT'
Gilboa said that the timing of the PIJ escalation has little, if anything, to do with U.S. President Joe Biden's recent visit to Israel or negotiations being conducted in Vienna around the Iranian nuclear program.
However, he also stressed that the U.S. has "too many crises to deal with" between the war in Ukraine and tensions around Taiwan, and as such, "the attention is much less for what is happening here." 
Major General (ret.) Amos Yadlin noted in a short interview with ALL ISRAEL NEWS that while PIJ is "led, financed and gets their weapons from Iran," what Israel needs, from his perspective, is not for America to condemn Iran but to support Israel. 
But Brig. Gen. (ret.) Zvika Haimovich warned that without swift condemnation or an immediate ceasefire, a heavy blow may still be to come for the State of Israel.
"Don't underestimate PIJ's capabilities," he said during a briefing Saturday. "They have – and they know how to launch – rockets and missiles to the Tel Aviv metropolis and to the cities nearby the Gaza Strip. Although they are less than Hamas, it is very important not to forget that.
"I believe they are keeping the strategic weapons from their perspective to the end picture or end statement and keeping the real or the hard capabilities for the difficult hours," he said. 
He added that Iran did not become involved in the region "yesterday," and that Iranian proxies can be seen throughout the Middle East in Syria, Lebanon, Yemen, Iraq and, of course, in Gaza.
"One of Iran's main agendas is to be a superpower in the Middle East and one of the main methods [of doing so] is to support and sponsor all of these proxies … and PIJ is one of the main radical Iranian proxies," Haimovich said. "Where are the PIJ leaders right now? They are in Iran."
"The PIJ without Iranian support is irrelevant."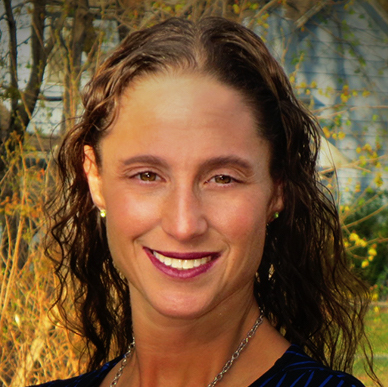 Maayan Hoffman is a veteran American-Israeli journalist and strategic communications consultant. She is Deputy CEO - Strategy & Innovation for the Jerusalem Post, where she also served as news editor, head of strategy and senior health analyst.
Popular Articles
A message from All Israel News
Help us educate Christians on a daily basis about what is happening in Israel & the Middle East and why it matters.
For as little as $5, you can support ALL ISRAEL NEWS, a non-profit media organization that is supported by readers like you.
Donate to ALL ISRAEL NEWS
Latest Stories
Comments