Israel remembers Ilan Ramon, Israeli astronaut who died in Columbia disaster 20 years ago
Ramon was posthumously awarded the U.S. Congressional Space Medal of Honor
Israel's first astronaut, Ilan Ramon. (Photo: NASA)
Twenty years ago, Ilan Ramon, Israel's first astronaut, was killed when the space shuttle Columbia disintegrated during re-entry into earth's atmosphere. 
Before becoming the country's first astronaut, he was a decorated fighter pilot in the Israeli Air Force, participating in the daring raid on the Iraqi nuclear reactor in 1981. 
NASA chose Ramon in 1997 to participate in the Columbia space shuttle mission. He moved to Texas with his family and began the intense astronaut training program, which lasted almost six years.
On Jan. 16, 2003, Ramon and six other astronauts launched for their 16-day mission. 
Ramon, although a secular Jew, took two miniature Torah scrolls with him, one given to him by former Israeli President Moshe Katsav and the second given to him by Prof. Jehoiachin Yosef, a survivor of the Bergen-Belsen concentration camp in northern Germany. 
Ramon also took a drawing of a moon landscape created by 16-year-old Peter Ginz, who perished in the Holocaust in the Auschwitz extermination camp. 
A crack in a thermal tile on the shuttle caused it to disintegrate during the intense heat of reentry into Earth's atmosphere, killing Ramon and his crew mates. 
The Israeli astronaut was posthumously awarded the United States Congressional Space Medal of Honor. He is the only foreign astronaut to have received the award to date. 
A social media post summed up the feelings of Israel about their fallen astronaut:
"20 years... 💔 
And every year again,
The sky also cries on this day
On the passing of the hero of Israel."
Shortly after Ramon's death, the Israel Space Agency, in collaboration with the Ramon Foundation, created the Ilan Ramon International Space Conference, which is held every year in his memory and is meant to promote Israel's role in space research and exploration. 
Israel's President Isaac Herzog noted at Space Week 2023 on Tuesday, "Tomorrow we will mark the 20th anniversary of the space shuttle Columbia disaster in which we lost Ilan, who will always be remembered as a role model and as someone who made a great contribution to the State of Israel and the entire world. We will remember, and remember at this moment, his widow Rona and their son, the pilot Assaf, who left us."
Ramon was born in 1954 to Holocaust survivors.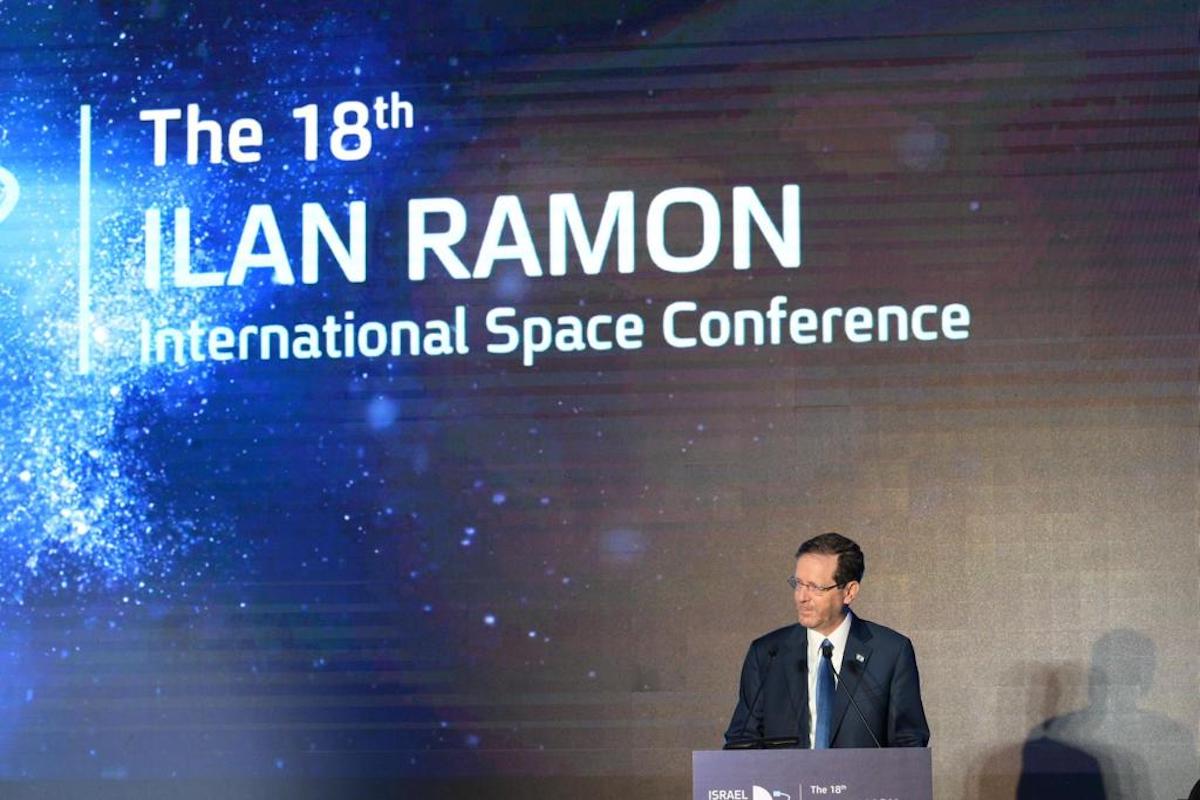 Israeli President Isaac Herzog attends the 18th Ilan Ramon International Space Conference, Jan. 31, 2023 (Photo: Amos Ben-Gershom/GPO)
Assaf Ramon, an IAF fighter pilot like his father, died in a training accident on 13 Sept. 2009, and Rona Ramon, who created the Ramon Foundation, died of pancreatic cancer in December 2018. 
"Today I promised NASA representatives and those who cherish their memory that their legacy will be preserved. May their memory be blessed," Herzog said.
Monday, at the 18th Ilan Ramon International Space Conference, held during Israel's Space Week 2023, President Herzog met with Israeli astronaut Eytan Stibbe who joined the 17-day Axiom Mission 1 to the International Space Station, the first private mission to the ISS. 
About Ramon, Stibbe said, "When Ilan was aboard the Columbia spacecraft, he talked about how beautiful planet earth appears from all the way up in space, but also about how unspeakably fragile it is. Earth, he said, must be protected. I believe we must work together across borders and divides, to help make life on this planet better for everyone." 
Stibbe presented Herzog with the engraved glass cube that the president gave him before the Ax-1 mission. The cube is inscribed with the Prayer for the State of Israel written by Herzog's grandfather and Israel's first chief rabbi, Rabbi Yitzhak Isaac HaLevi Herzog. 
Herzog also referred to Ramon as he talked about his hope that space exploration can promote peace. 
"Let us walk in the footsteps, or rather soar in the flight paths, of Ilan Ramon and his fellow astronauts, and move upward and onward, harnessing the power of space, for the promise of Earth. Together, we can take space exploration – and our capacity for human collaboration – to new heights and save our planet from new and terrifying depths," Herzog said. 
At the conference, NASA and the Israel Space Agency announced the signing of an agreement for full collaboration on the Beresheet 2 lunar mission, planned for 2025. 
The mission will be Israel's second attempt to land a privately developed lander on the moon after the first one crashed in April 2019 after a malfunction during the landing sequence.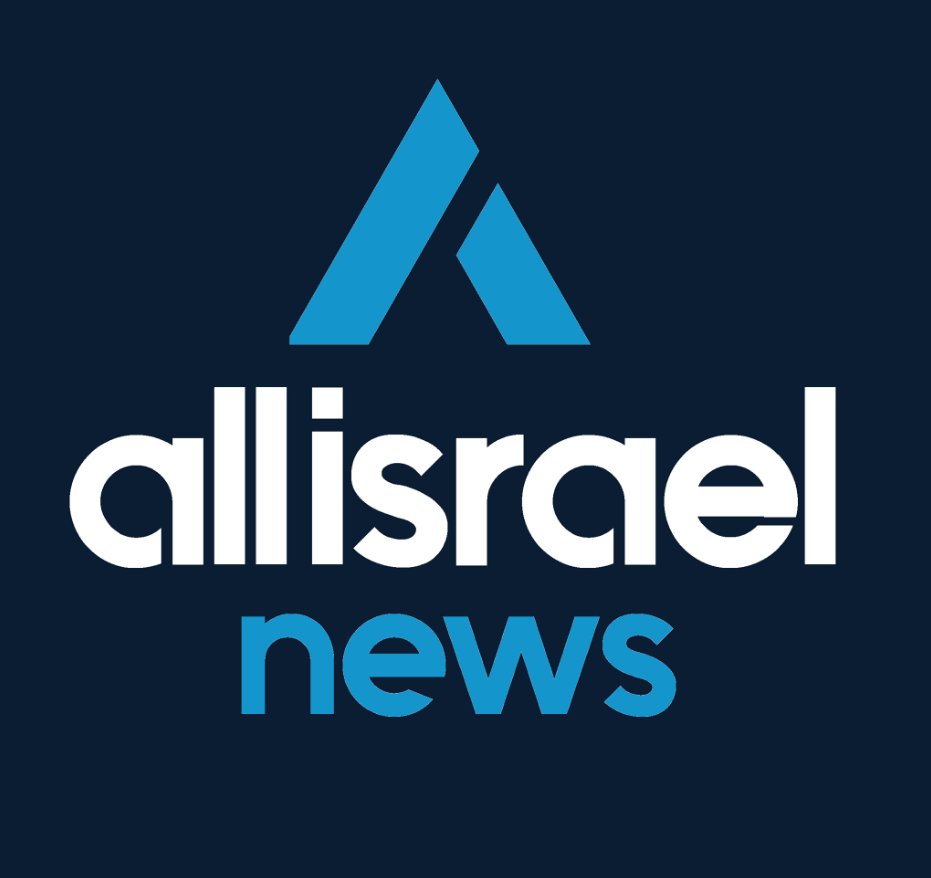 The All Israel News Staff is a team of journalists in Israel.
A message from All Israel News
Help us educate Christians on a daily basis about what is happening in Israel & the Middle East and why it matters.
For as little as $5, you can support ALL ISRAEL NEWS, a non-profit media organization that is supported by readers like you.
Donate to ALL ISRAEL NEWS
Current Top Stories
Comments