Israel relaxes more COVID restrictions; anticipates vaccines for 12 to 15 year olds next month
Also, only parents with green passports, negative COVID tests, can attend graduations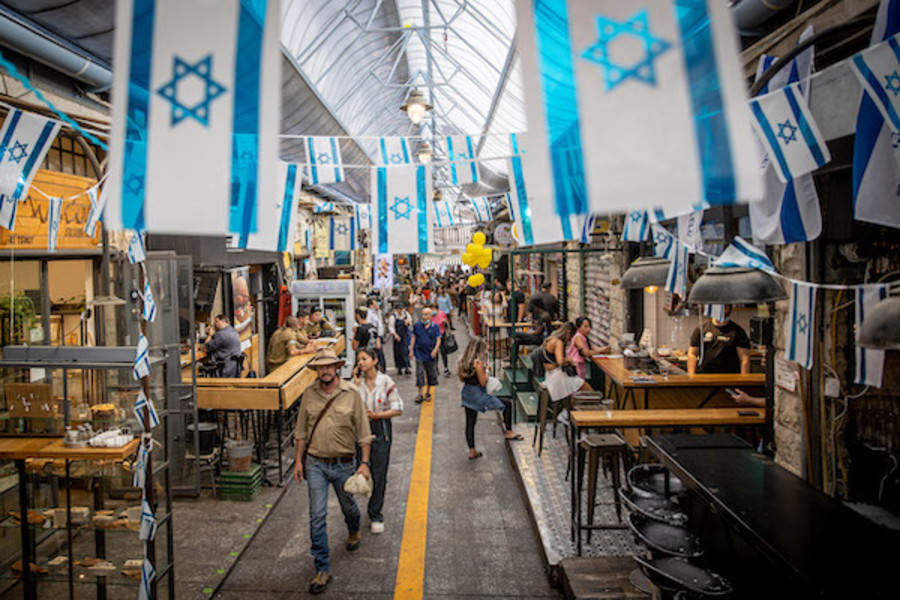 People shop at the Mahane Yehuda market in Jerusalem on April 18, 2021. (Photo: Yonatan Sindel/Flash90)
Though Israeli officials, including Prime Minister Benjamin Netanyahu, have been speaking about vaccinating children for some time now, on Wednesday the head of the Health Ministry for the first time mentioned a possible date for injecting 12- to 15-year-olds.
"I gather from conversations with the company that they will get official FDA approval in May and, if everything works according to plan, we can begin vaccinating children at the end of May, I estimate," Ministry of Health Director-General Chezy Levy said.
The Pfizer mRNA vaccine has been approved by the U.S. Food and Drug Administration for Emergency Use Authorization (EUA) for ages 16 and up. Trials on younger children, 12 to 15, have recently been completed and the company has requested EUA for this age group as well. Full approval will not be granted until 2022.
Israeli adults embraced the vaccination campaign and amassed an 80% vaccination rate among the eligible population of 16 and up. But it remains to be seen how willing parents will be to get their children vaccinated, especially when children have an easier time getting over COVID.
"We cannot say we have total herd immunity," Levy told The Jerusalem Post. "We have 2.5 million kids who are not vaccinated, around 800,000 citizens that have still not vaccinated. We have gotten to a situation where the virus has reduced enough that we have totally opened up, gone back to our routines, opening the economy, the schools. It is impressive."
Ideas to encourage 12- to 15-year-old vaccination have been floated in the media and some officials have suggested revoking parents' green passports if they don't get their children inoculated.
But in the meantime, Levy said the Ministry of Health will have its own deliberations on the topic before embarking on a vaccination campaign for children.
"The danger of the disease to children does exist. We see that after they recover they can experience systems failure," he told Channel 12.
Some doctors in Israel are urging caution with a vaccination effort on children. And with an extremely low infection rate, some 5+ million citizens already vaccinated and the economy almost completely open in Israel, many wonder why Israel needs to bother vaccinating children at all.
In any case, you may recall, Netanyahu ordered another 16 million vaccines last week.
"We are preparing for another vaccine campaign in around six months, so get your shoulders ready – and your children – because we estimate that, by then, vaccines will be approved for children," he said last week.
Levy, in the Jerusalem Post interview, said he anticipates "a re-engineered vaccine that will be more potent against variants" will launch a new vaccination campaign at the beginning of 2022.
But will the vaccines even be necessary? Pfizer CEO Albert Bourla announced this week that his company is developing a pill for treating COVID-19 which could be ready by the end of the year.
"If all goes well and we implement the same speed that we did so far, and if regulators do the same, and they are, I hope that by the end of the year," he told CNBC this week.
TO TRAVEL OR NOT TO TRAVEL
Despite the success of Israel's vaccine rollout and its now impressively low rate of infection, the United States put Israel on the "Do Not Travel" list among 116 countries with a "Level Four" warning due to a "very high level of COVID-19."
After being challenged, it was lowered to Level 3.
Meanwhile, Israel is discouraging – and considering banning – travel for its own citizens to nations such as India, Ukraine, Ethiopia, Brazil, South Africa, Turkey and Mexico, where COVID outbreaks are being reported. The Ministry of Health also wants to reinstitute mandatory quarantines at state-run coronavirus facilities for any Israeli – even those fully vaccinated – returning from India.
In other travel news, Birthright Israel trips will resume for vaccinated Americans in May. The organization said it already has more than 400 tour groups planned for July, August and October.
Birthright Israel brings tens of thousands of young Jewish adults from around the world to experience the Holy Land.
MORE RESTRICTIONS RELAXED, FOR MANY
Since removing the mandate to wear face masks outdoors last week, the government has decided to relax several more COVID restrictions, some of which apply only to "green passport" holders.
Parents are also allowed back on school grounds and to attend end-of-year ceremonies – but only those who have a green passport or a 48-hour-old negative COVID test. And school trips which involve staying overnight at a guesthouse are also restricted to older teens who took the vaccine or recovered from COVID.
Israeli lawyer Gal Gur railed against the continued "coercion, violation of basic rights, severe discrimination under a 'green mark.'"
"Basic activities such as work, education, health and recreation have become a luxury for only vaccinated people. And even then – temporary," she wrote on Twitter. "Either the vaccine is effective – and then all the limitations have to disappear from our lives. Or it is ineffective – and there is no justification for the limitations that depend on it (green mark) anyway. There is no both ways."
Children and the non-vaccinated will also reap some benefits of the new rules and will be able to enter certain public venues and events with a negative COVID tests beginning May 6.
Passenger limits on public transportation will also be lifted.
Still under discussion is whether to allow non-vaccinated Israelis to enter gyms and swimming pools without either a green passport or a negative COVID test.
Deputy Health Minister Yoav Kisch predicted that Israel will be almost free of coronavirus restrictions in about three weeks.
"A week from Thursday, the green pass outline will not include any additional limits," Kisch said. "In my estimation, if the disease continues to decline, in three weeks from today, we will remove the restrictions completely."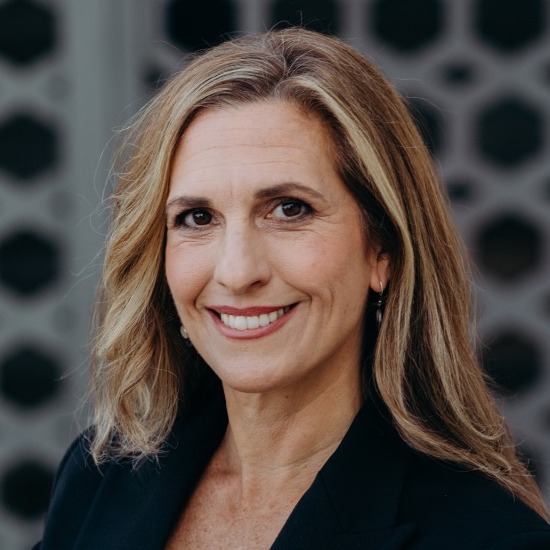 Nicole Jansezian was the news editor and senior correspondent for ALL ISRAEL NEWS.
A message from All Israel News
Help us educate Christians on a daily basis about what is happening in Israel & the Middle East and why it matters.
For as little as $5, you can support ALL ISRAEL NEWS, a non-profit media organization that is supported by readers like you.
Donate to ALL ISRAEL NEWS
Current Top Stories
Comments