Israel passes 8,000 COVID deaths, but infection rates, serious cases are finally dropping significantly – here's the latest
Green classrooms and at-home vaccinations are next on the agenda as Israel sees 80% drop in daily infections and huge drop in serious cases since last month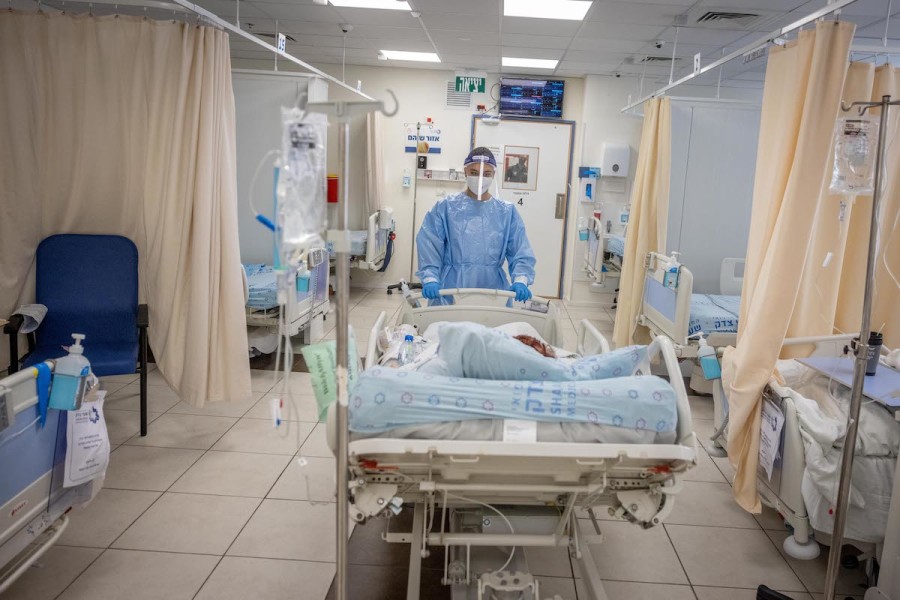 Medical team members wearing safety gear as they work in the coronavirus ward of Shaare Zedek hospital in Jerusalem, Sep. 23, 2021. (Photo: Yonatan Sindel/Flash90)
This week, Israel passed the grim milestone of 8,000 COVID deaths since the pandemic began.
But with renewed enforcement on vaccine passports this month, continued indoor mask mandates and a booster shot offered to anyone 12 and up, the country is experiencing a rapid retreat from a mid-summer surge in infections.
Here are the latest COVID statistics from the Ministry of Health, as of Wednesday afternoon:
8,029 deaths since March 2020

1,319,902 confirmed infections since March 2020

343 people currently hospitalized in serious condition

16,023 active cases

One shot: 6,211,541

Two shots: 5,706,240

Three shots: 3,871,845

Percentage of those infected who died from COVID 0.6%
Israel credits the sudden downturn in infections and serious cases to its rapid and unprecedented booster campaign. Well before the booster was approved by the U.S. Food and Drug Administration only for people 60 and older, Israel made the shot available in July to its entire eligible population – from 12 years old and up.
Since then, over 3.8 million Israelis have lined up for a third shot.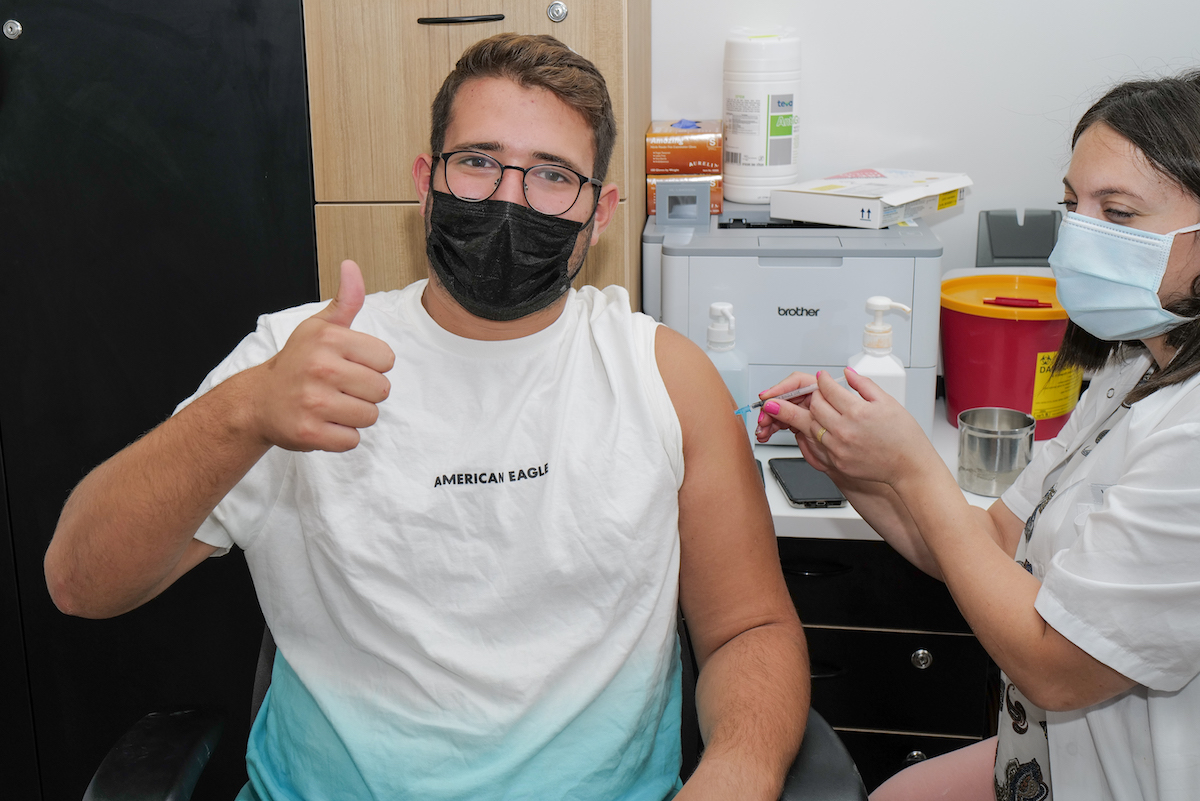 An Israeli receives a third dose of the COVID-19 vaccine at a Maccabi Health Care center in Katsrin, Golan Heights, Oct. 7, 2021. (Photo: Michael Giladi/Flash90)
Getting the surge under control was accomplished without a national lockdown even during the holidays in September. Prime Minister Naftali Bennett took a chance by not shutting down the country as his predecessor Benjamin Netanyahu had done three times during separate waves of the coronavirus.
So far, Bennett's bet has paid off.
"From the outset, our goal has been life alongside the coronavirus and not to lock down the country every day, which would be the easiest but also the most damaging," Bennett said earlier this week. "At the moment, morbidity is declining. It could be that we are ahead in this battle against the Delta strain but the campaign is not over."
Restrictions set in place this summer have not loosened much at the moment and in fact are becoming more entrenched in daily life. Requirements to show proof of vaccination or take a COVID test to get into a venue or work has become the norm.
However, the good news of this dip in the fourth wave of COVID comes just as a new variant of the Delta strain was detected in Israel – the AY4.2. Bennett will convene a meeting this evening with the Minister of Health, the Director General of the Ministry of Health, the Head of Public Health Services at the Ministry of Health, the Corona Commissioner and other professionals to discuss what this means for Israel.
Old things have passed away
This month the Green Passport became invalid for anyone who is more than six months from either their second shot or recovery from COVID.
The new Green Passport is now based on a barcode and can be either downloaded to a government app on one's smartphone or printed out. Establishments where the Green Passport is required must scan the QR code of a person's vaccine ID and compare it to another form of identification such as a driver's license or government ID card.
This new digital identity system will make it harder for anyone to fake their vaccine passport.
Fine will be imposed – up to $3,000 for businesses and $300 for individuals –found in violation of this rule. The new Green Passport is only valid for six months from the date of issue.
Green Classrooms
Another initiative rolled out this week is the "Green Classroom." The plan uses regular testing of students exposed to a COVID-positive person and provide a way for them to avoid entering quarantine.
Though currently only running in grades 1 through 12, the program will extend to children of all ages beginning next week starting from daycare.
Rather than send a whole classroom of students home to quarantine for seven days, the Green Classroom initiative will allow students to stay in school provided they test negative before they arrive every day for seven days.
Israel's lengthy COVID closures left some Israeli students home for nearly an entire school year, disrupting the academic and mental wellbeing of many who were forced to learn from home – something the Bennett administration wants to avoid.
Door-to-door vaccine service
Last week, the Ministry of Health launched its "Vaccinating Near Home" program in conjunction with local municipalities, HMOs and the army's Home Front Command. The project aims to reach the less than 1 million residents who have yet to take their first shot.
"The intention is to visit residents' neighborhoods and homes, with preliminary focus on the population of those aged 60 and older who have not been vaccinated at all so far and are at high risk for serious infection," the Ministry of Health said on its website.
"The Project was launched after extensive survey by the Ministry of Health that reviewed vaccination rates in local authorities. According to the survey's findings, 50% of the entire unvaccinated population in the State of Israel is located in the 12 localities that participate in this project. Therefore, it was decided to reach out to these residents, to provide them accessible information about the vaccine's safety and efficacy and to encourage them to go out and get vaccinated in order to protect their health."
The pilot program will begin in 12 cities and in each, a "war room" will be set up in order to locate, contact and schedule appointments for anyone not yet vaccinated.
"The goal of the project is to provide all individuals with culturally-appropriate and accessible information, delivered right to their homes, in order to allow everyone to make informed decisions about their health based on up-to-date and reliable information," the Health Ministry said. "By making both the information and the vaccines more accessible, we allow each and every one to be vaccinated."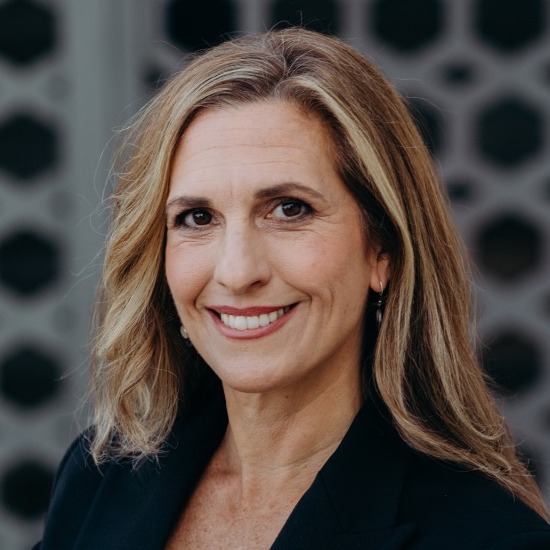 Nicole Jansezian was the news editor and senior correspondent for ALL ISRAEL NEWS.
A message from All Israel News
Help us educate Christians on a daily basis about what is happening in Israel & the Middle East and why it matters.
For as little as $5, you can support ALL ISRAEL NEWS, a non-profit media organization that is supported by readers like you.
Donate to ALL ISRAEL NEWS
Current Top Stories
Comments