Israel hosts fifth Christian Media Summit in friendship and unity
Author writes that this year's summit provided an impressive of speakers and ideas for Christian journalists "Zooming" in from 40 nations
A week ago, I attended Israel's Government Press Office (GPO) Christian Media Summit (CMS). Held virtually in 2020 and 2021 due to COVID-19, this year's summit drew more than 100 media professionals and opinion leaders from across the world.
According to the CMS website, the summit's goal is to "foster better understanding and strengthen the friendship between Christians around the world and the State of Israel."
Like a Christian media United Nations, attendees "Zoomed" in from some 40 countries on four continents. We expectantly joined together once again, this time to unite around the 2021 theme, "Abraham Accords and Abrahamic Religions: Partners in Peace." I was not disappointed. 
I participated in the 2018 and 2019 Summits on the ground in Jerusalem. Nitzan Chen, who has been director of the GPO since 2011, envisioned this outreach to Christian media and launched the first summit in 2017 – engaging Israel's Ministries of Foreign Affairs, Jerusalem and Heritage, and Tourism.
Each year its impact multiplies to educate members of Christian media, equipping us to do our reporting with a robust background of context for each topic. This was the fifth time the prime minister met with the media in order to highlight progress made during a given administration. Not surprisingly, at this year's event, Israel's improved relations with its Arab neighbors was prominent.
While Nitzan's credentials as a journalist, broadcaster, reporter and past chairman of the Cable and Satellite Broadcasting Council are impressive, he is also a warm, sincere friend to all of us. His dedication and enthusiasm are evident. I am heartened that he had the foresight to reach out to Christian media knowing that we report facts to counterbalance the liberal media.  
Nitzan has put the entire GPO staff on this project, getting the funding and scheduling an array of speakers that included top officials, artists, military, attorneys, Arab Israelis, archaeologists and many others. In essence, he is Israel's de facto official liaison to the Christian World for the CMS, a tool that he and his staff designed.
Nitzan shoulders a lot of responsibility. The Foreign Press Association in Israel (FPA), a non-profit organization, lists 480 journalists working in international news outlets. They report from Israel, Judea and Samaria and Gaza. Those based in the region include Israelis and Palestinians who work for foreign media outlets.
The GPO is the touch point for foreign journalists. They issue press cards to media employees in Israel and coordinate media for state events and official visits. Bloomberg, Reuters, The New York Times, the BBC, Der Spiegel and other major news outlets view Israel as the epicenter for stories about events being shaped in that part of the world. 
Although those of us in Christian media view Israel, the ancestral Jewish homeland, as the epicenter, we draw our views as facts from the Bible, the ultimate authority. Nonetheless, many foreign media in the FPA, founded in Israel in 1957, have become instruments of bias.
Several of many excellent talks included remarks from Israel's leadership. Prime Minister Naftali Bennett took the opportunity in his first speech to say, "Today more than ever, Israel stands united with Christians. We are brothers and sisters, we are united, and we won't let anyone extinguish our light."
He emphasized, "In the Middle East, there is only one place that fully protects Christian life, where the Christian community is growing, thriving, and prospering, and that's in the State of Israel."
Israel's president, Isaac Herzog, commented, "We know we can count on you, dear friends and allies in the Christian world, to stand with us in the fight against terror and to be our partners in the efforts to counter the lies and spread the truth of Israel."
Foreign Minister Yair Lapid observed, "You are colleagues, and more than that, friends. What unites us is greater than what separates us." 
In addition to Israeli speakers, we heard wonderful remarks from Arabs representing nations that were signatories of the Abraham Accords, such as Ahmed Al Mansoori from the United Arab Emirates (UAE). As founder of the Crossroads of Civilization Museum, Al Mansoori talked about the "Abrahamic Family House" the UAE is building to recognize the three monotheistic religions: Christianity, Judaism, and Islam. The unusual/innovative structure will enclose a church, synagogue, and mosque under one roof. It was amazing to hear that it will also include a Holocaust gallery.
Yousef Hadad, an Israeli Arab, commented that while there are "no perfect societies," he was astonished that "some Arabs didn't know about Arab Israelis until the Abraham Accords. They did not even know Arabs served in the Knesset. Now they know more."  
Several Christian leaders also offered perspectives, including American Johnnie Moore, president of the Congress of Christian Leaders. He described Christian media as "a firewall against anti-Semitism" and said that Jewish-Christian relationships are a "match made in heaven." Pastor Richard H. Liverance, former western regional marketing director USA for the Ministry of Tourism, made an excellent suggestion: "Seminaries should require students to go to Israel" as part of their education. 
Pastors Glenn Plummer, Church of God in Christ Bishop of Israel, and Dumisani Washington, founder and CEO of the Institute for Black Solidarity with Israel, offered insightful comments about Martin Luther King's outlook on Israel. 
"The whole world must see that Israel must exist and has the right to exist" and "Jewish history and culture are a part of everyone's heritage, whether he be Jewish, Christian or Muslim," said Plummer. Both pastors announced exciting, Israel-focused educational efforts including Plummer's future Israel Media Institute and Washington's 16-week study course for blacks to become peace ambassadors. 
Toward the end of the summit, my good friend Ari Bussel offered a vision for the future based on the five years of excellent summits. Ari and his wonderful associate Norma Zager, also a good friend, co-host a weekly radio program on KBRT 740 AM, the largest Christian station in southern California. Their program is called Conversations Eye to Eye, The Jewish Voice on Christian Radio. Ari is a foreign correspondent and Norma is an award-winning journalist. 
Ari opened, saying, "What an extraordinary gathering. Some of us waited an entire year for this very moment." In a just-right verse Ari quoted Psalm 133:1: "Behold, how good and pleasant it is for brethren to dwell together in unity."
Ari reported that the GPO asked for input about what they could do next regarding Christian media. I consider Ari and Norma not only as Team LA but as Team Israel USA. Ari and Norma collaborated on some excellent ideas that grew into a program to recruit millions of ambassadors to join Nitzan Chen.
Here are their ideas for the future: 
Israel can recognize each Christian pilgrim and visitor as a "Special Ambassador" to the Christian world – particularly their local church community. Give a certificate to each Christian tourist on arrival to Israel (or before departure). Create a plaque for churches coming to Israel, calling each church a "Special Friend of Israel" to commemorate the visit and the relationship. The plaque could then be displayed as a reminder in their home churches.
The pair blue-skied other ideas, as well – hold a lottery where a church wins an all-expenses-paid trip; award churches who hold the most tours; set up a shared website for Christian friends to post their photos, comments and memories. Ari and Norma suggested the name Israel Christian Network (ICN), noting that a new approach requires the participation of all Israeli government ministries and agencies in an ongoing commitment. Ari compared the project to marriage, wherein continuous commitments come from both sides to raise the level of ambassadors to new heights. He concluded with a smile and an enthusiastic, "Let us create together the ICN!"
Turning the last page of another successful summit, an announcement from Nitzan Chen and Hadassah Schwartz, senior coordinator of International Religious Journalism, came as a wonderful and welcome hope – the next CMS, slated for June 2022, will be held in Jerusalem.
I close mentioning CBN Israel's own Chris Mitchell, 20-year bureau chief in Jerusalem, and Julie Stahl, CBN News correspondent. They capably represent us in Christian media and to the world. Many thanks to them for their outstanding work, especially considering the challenges of COVID-19. 
As always, excellence permeated the entire summit. To learn more, readers are invited to log in to the CMS link.
This article was originally published here.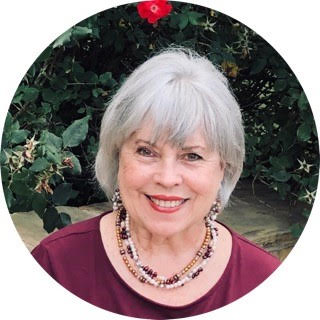 Arlene Bridges Samuels pioneered Christian outreach for the American Israel Public Affairs Committee (AIPAC). After nine years she retired and later worked part-time with International Christian Embassy Jerusalem USA. Arlene is now an author at The Blogs-Times of Israel and writes a weekly column at CBN ISRAEL. She has often traveled to Israel, including being invited three times by Israel's Government Press Office to their annual Christian Media Summit. Read more of her articles on her CBN Israel blog.
Popular Articles
A message from All Israel News
Help us educate Christians on a daily basis about what is happening in Israel & the Middle East and why it matters.
For as little as $5, you can support ALL ISRAEL NEWS, a non-profit media organization that is supported by readers like you.
Donate to ALL ISRAEL NEWS
Latest Stories
Comments