Israel claims unenviable top spot in OECD's cost of living index: government's economic strategy under scrutiny
Mahane Yehuda Market in central Jerusalem, July 26, 2023. (Photo: Chaim Goldberg/Flash90)
Last week, the Organization for Economic Co-operation and Development (OECD) unveiled its latest report on the cost of living across member countries. In an unexpected turn, Israel topped the table for 2022, unseating its counterparts. 
The assessment, which evaluates the cost of living based on purchasing power within each nation, underscored that Israel's price levels have surged to a staggering 38% above the average seen across OECD nations. Furthermore, when compared to popular Israeli tourist destinations such as Greece, Turkey, and Portugal, the disparity widens substantially, reaching an excess of 60% or more. These considerable price discrepancies can be attributed to the escalating number of Israelis flying for holidays abroad, with over 5.75 million outbound travelers recorded between January and July alone, in stark contrast to a mere 2.24 million incoming tourists during the same period.
Hopes for a reversal in this trend under the present government have been dashed, as it appears that economic centralization is being prioritized over comprehensive reforms. Bezalel Smotrich, the Minister of Finance, is being criticized for directing resources towards specific voting blocs rather than confronting the deep-seated economic challenges. Increased allowances for the ultra-Orthodox population and financial allocations to certain regions are seen as inadequate solutions that fail to address the core issues plaguing the economy. Critics argue that these measures, while politically motivated, fall short of ushering in the necessary economic transformation.
Observers have taken note of the government's seeming lack of urgency in the face of an ailing economy and a decline in the high-tech sector. Minister Smotrich's proposed economic plan, designed to invigorate the high-tech industry without substantial financial commitment, is being met with skepticism. This strategy is being unveiled against the backdrop of a significant drop in investments within the sector. A recent report from the Start Up Nation Policy Institute revealed that high-tech investments for the first half of 2023 amounted to approximately $3.7 billion, marking a staggering 68% decrease compared to the same period in the preceding year. While the Ministry of Finance has asserted that the global tech industry is experiencing a downturn, critics argue that the situation is less severe elsewhere.
As Israel grapples with its skyrocketing cost of living and a declining high-tech sector, the economic policies of the government are facing mounting scrutiny. While some hope for a comprehensive approach to rejuvenate the economy, others are concerned that the prevailing strategies might only exacerbate the nation's economic challenges in the long run.
This article originally appeared here and is reposted with permission.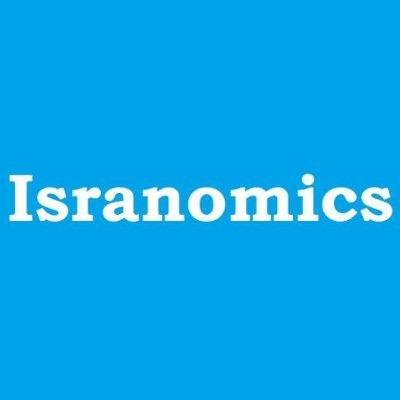 Isranomics.com is a website that takes a unique look at Israel's economy, business, and innovations. It gives an overview of what's going on in the country's financial markets and provides its readers with useful information about Israeli companies that work in Israel and around the world. It is a good source of information for anyone who wants to get to know Israel from a non-political point of view.
Popular Articles
A message from All Israel News
Help us educate Christians on a daily basis about what is happening in Israel & the Middle East and why it matters.
For as little as $5, you can support ALL ISRAEL NEWS, a non-profit media organization that is supported by readers like you.
Donate to ALL ISRAEL NEWS
Latest Stories
Comments