Update: CNN anchor who compared Trump presidency to Kristallnacht 'regrets' her comments
Christiane Amanpour says she should not have "juxtaposed" the horrors of the Holocaust with what she calls "Trump's attacks on history, facts, knowledge, and truth"
Christiane Amanpour, Chief International Correspondent, CNN International (Photo: REUTERS/Denis Balibouse)
CNN anchor Christiane Amanpour said she feels "regret" for any pain she caused by comparing the evils of the Holocaust to Donald Trump's presidency last week on her show.
"And finally tonight, a comment on my program at the end of last week. I observed the 82nd anniversary of Kristallnacht, as I often do – it is the event that began the horrors of the Holocaust. I also noted President Trump's attacks on history, facts, knowledge, and truth. I should not have juxtaposed the two thoughts," she said. "Hitler and his evils stand alone, of course, in history. I regret any pain my statement may have caused. My point was to say how democracy can potentially slip away, and how we must always zealously guard our democratic values."
Israel had demanded an apology after her "unacceptable" comparison of Donald Trump's presidency to Kristallnacht, the murderous pogrom against Jews in Germany in 1938.
Without actually mentioning that the attack targeted Jews and Jewish establishments, Amanpour said on her show last week: "It was the Nazis' warning shot across the bow of our human civilization that led to genocide against a whole identity, and in that tower of burning books, it led to an attack on fact, knowledge, history, and truth."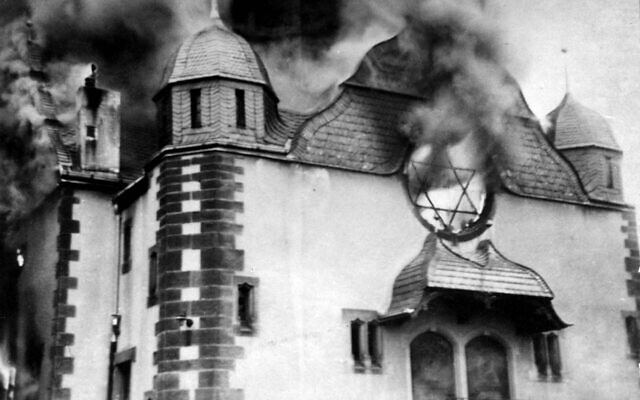 Flames pouring out of a synagogue in Siegen, Germany, during Kristallnacht, November 9/10, 1938 (Photo: Yad Vashem archive)
"After four years of a modern day assault on those same values by Donald Trump, the Biden-Harris team pledges a return to norms, including the truth," she continued. "And every day, Joe Biden makes presidential announcements about good governance and the health and security of the American people, while the great, brooding figure of his defeated opponent rages, conducting purges of perceived enemies and preventing a transition."
Reaction was swift as many took umbrage at the comparison and the use of the Holocaust to make a political point.
White House press secretary Kayleigh McEnany wrote on Twitter that Amanpour's comments were "despicable" and said the CNN anchor "must apologize for trivializing the Holocaust and the tragic genocide of millions of Jews."
Journalist Steve Krakauer who also tweeted this: "@CAmanpour comparing Trump to Hitler and Kristallnacht, saying they 'assault' the 'same values' is obscene and outrageous. But Amanpour alone should not be condemned - it took writers, producers and executives at CNN to allow this inflammatory nonsense on the air."
Ben Habib, a British former European Parliament member for the Brexit Party, wrote this: "This is @camanpour on @CNN comparing Trump's tenure to Nazi Germany. How the hell is this sort of prejudice tolerated on mainstream media? Third rate rubbish."
U.S. Sen. Marco Rubio said Amanpour's comments reflect what "so many of the people who control large corporations, the media and Hollywood really think. That the over 72 million Americans who voted for Trump are supporters of the modern day equivalent of Nazis."
StopAntisemitism.org also responded on Twitter: "Hey CNN, Christiane Amanpour, please stop using the horrors of the Holocaust to justify an agenda. Our suffering is not yours to play political ping pong with."
Israel's Diaspora Affairs Minister Omer Yankelevich sent a letter to CNN president Jeffrey Zucker on Sunday urging that Amanpour issue an "immediate and public apology" for the "unacceptable comparison."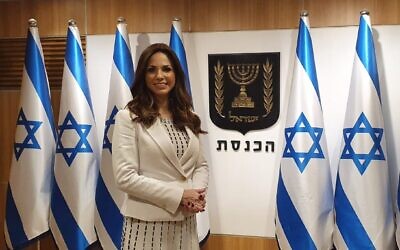 Omer Yankelevitch, Minister of Diaspora Affairs (Photo: Facebook)
"We find hereby the false equivalence made between the actions of a sitting US president and the atrocities of the Kristallnacht pogroms which were carried out by the Nazis eighty-two years ago belittling of the immense tragedy of the Holocaust," she wrote.
"Distortion and minimization of the Holocaust are deplorable lies that only encourage the evil voices of anti-Semitism. Employing the memory of the Holocaust for cheap shock value and to further a political agenda is a deeply troubling and offensive spin of historic and moral truths with dangerous implications," the letter said.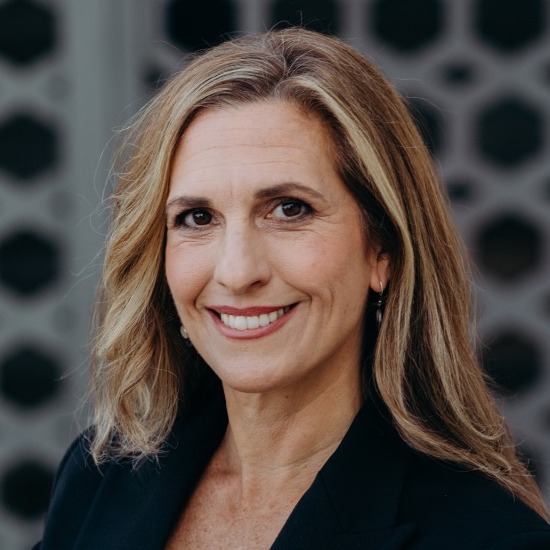 Nicole Jansezian was the news editor and senior correspondent for ALL ISRAEL NEWS.
Popular Articles
A message from All Israel News
Help us educate Christians on a daily basis about what is happening in Israel & the Middle East and why it matters.
For as little as $5, you can support ALL ISRAEL NEWS, a non-profit media organization that is supported by readers like you.
Donate to ALL ISRAEL NEWS
Latest Stories
Comments