Israel beefs up security at embassies, Jewish centers after Iranian scientist killed
Iran blames Israel for assassination, vows revenge; EU condemns attack; Netanyahu mentioned Fakhrizadeh in 2018 presentation on Iran's nuclear program: "Remember that name."
Assassins waited along the roadside in the countryside town of Absard, 40 miles outside of Tehran, for top nuclear scientist Mohsen Fakhrizadeh who they expected to be driving by with his bodyguards on Friday, according to a report by The New York Times.
Iranian state news said it was "a multi-pronged attack involving at least one explosion and small fire by a number of assailants in Absard city of Damavand County, Tehran Province" on the 59-year old.
Culling together several reports, it appears that a pickup truck exploded just in time to force Fakhrizadeh's S.U.V. to stop before it was laid upon by up to six shooters in another vehicle with machine guns.
The New York Times cites one American official and two other intelligence officials who said Israel was behind the attack on the scientist. Israel had no comment.
Israeli embassies and Jewish communities around the world have increased security at their institutions as Iranian calls for revenge have grown int he last day.
Israel's Channel 12 reported that both the European Union (EU) and Germany condemned the assassination. The EU called the operation a "criminal act" while the German Foreign Ministry said any sort of escalation should be avoided.
In a televised address in English in 2018 on Iran's nuclear program, Israeli Prime Minister Benjamin Netanyahu mentioned Fakhrizadeh as he revealed that Israel had obtained 100,000 files from Iran's secret nuclear archives.
"Remember that name, Fakhrizadeh," Netanyahu said.
He and U.S. officials consider Fakhrizadeh a top figure in Iran's nuclear program. And The New York Times in 2014 compared him to Robert Oppenheimer, the father of the American nuclear bomb, according to several accounts.
Iranian media posted photos from the scene of Friday's attack showing a black S.U.V., a windshield shattered by bullets and the side windows blown out. Blood and glass were scattered on the road. Fakhrizadeh died later at the hospital, state media said.
Iran blamed Israel and has threatened revenge for the killing.
"Once again, the evil hands of global arrogance were stained with the blood of the mercenary usurper Zionist regime," Iranian President Hassan Rouhani said in a statement Saturday.
Foreign Minister Mohammad Javad Zarif wrote on Twitter that the attack had "serious indications of Israeli role" and showed the "desperate warmongering of perpetrators."
Hossein Dehghan, an adviser to Iran's Supreme Leader Ayatollah Ali Khameini, also issued a warning to Israel.
"In the last days of their gambling ally's political life, the Zionists seek to intensify and increase pressure on Iran to wage a full-blown war," Dehghan said in reference to U.S. President Donald Trump's presidency. "We will descend like lightning on the killers of this oppressed martyr and we will make them regret their actions!"
Trump retweeted both the NY Times report and a Tweet by journalist Yossi Melman.
"Mohsen Fakhrizadeh has been assassinated in Damavand, east of Tehran according to reports in Iran," Melman wrote. "He was head of Iran's secret military program and wanted for many years by Mossad. His death is a major psychological and professional blow for Iran."
John Brennan, C.I.A. director under President Barack Obama, took to Twitter to call the killing "a criminal act & highly reckless. It risks lethal retaliation & a new round of regional conflict.'' He urged Iran to not retaliate but to "wait for the return of responsible American leadership."
But the Pentagon's former top Middle East policy official, Michael P. Mulroy, called the attack "a setback to Iran's nuclear program." He also noted that because the scientist "was also a senior officer in the Islamic Revolutionary Guards Corps," that might raise the chances of an Iranian response.
The fact that Israel could have operatives on the ground in Tehran is a strong message to the Islamic nation. Israel was suspected in another targeted assassination in August when al Qaeda leader Abdullah Ahmed Abdullah was gunned down in Tehran by two assassins on a motorcycle. His daughter, Miriam, the widow of Osama bin Laden's son Hamza bin Laden, was also killed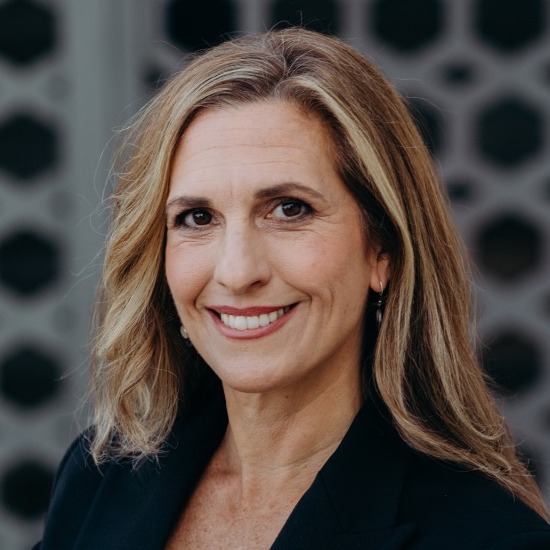 Nicole Jansezian is the news editor for both ALL ISRAEL NEWS and ALL ARAB NEWS and senior correspondent for ALL ISRAEL NEWS
A message from All Israel News
Help us educate Christians on a daily basis about what is happening in Israel & the Middle East and why it matters.
For as little as $5, you can support ALL ISRAEL NEWS, a non-profit media organization that is supported by readers like you.
Donate to ALL ISRAEL NEWS
Current Top Stories
Comments