Opinion Blog / Guest Columnist
ALL ISRAEL NEWS is committed to fair and balanced coverage and analysis, and honored to publish a wide-range of opinions. That said, views expressed by guest columnists may not necessarily reflect the views of our staff.
Is Israel headed toward a dictatorship?
Anti-overhaul activists protest the government's judicial overhaul, in Tel Aviv, Aug. 12, 2023. (Photo: Miriam Alster/Flash90)
The dictionary definition of a dictatorship is "absolute authority in any sphere." It is "the form of government in which one person or a small group possesses absolute power without effective constitutional limitations."
That term is an easily-used label for those who want to make an unsubstantiated claim about their government. But what if your government gave an ultimatum to the judicial system, telling them that if they decide a certain way, swift and clear punishment will follow?
This is exactly what has happened in our beloved Israel. Israeli Knesset Speaker Amir Ohana of the Likud party has threatened that if the High Court strikes down the new law that abolished the "reasonableness standard," there will be a price to pay. He says the establishment of "an alternative tribunal with public representatives from a variety of fields" will be a consideration.
The unmistakable message to the court is that they are only permitted to come to one conclusion. It is, by coincidence, the same conclusion to which the government coalition arrived; that the High Court doesn't have the authority to overturn their decisions. This constitutional showdown pits the justices against the coalition which has gotten ahead of any upcoming decision by its veiled threat.  
Although the hearing took place on Sept. 12, a decision may not be forthcoming until Oct. 12, but the real concern is, "Will the 15 justices be able to come to their own conclusion based on their own independent findings or will they be intimidated to capitulate to a government coalition which has given them an ultimatum?"
The answer to this question will determine whether or not Israel is headed toward a dictatorship. 
Ohana claims that "the justice system has unilaterally been siphoning off powers from politicians to itself."
But the real truth is that "Since the establishment of Israel in 1948, the 'reasonableness standard; has been one of the Supreme Court's key tools to limit the power of the executive. It allowed the court to overrule what it considered unreasonable government decisions and appointments. The power, which was never enshrined in legislation, derives heavily from British common law, which was influential in the formation of the Israeli judiciary. Israel does not have a written constitution – only a set of roughly defined Basic Laws – and has a heavily centralized executive, and so the Supreme Court's rulings were the main check on overreach."
Given that this is how our country has operated, since its inception, it is only this present government coalition that has sought to do away with any meaningful oversight, and with good reason.
Many of the plans which the coalition hopes to implement would require a number of actions which the court could easily view as "unreasonable." One such example was the attempt to reinstate Shas party head Aryeh Deri as a government minister, as well as deputy prime minister. The court found this to be unreasonable given Deri's past as a twice-convicted criminal. After pleading guilty of tax offenses, he received a 12-month suspended sentence and avoided a moral turpitude charge on the condition that he would resign from the Knesset and not return to serve for a number of years. 
Without the intervention of the Israeli court, Deri would have been able to continue his service, in contravention of the plea bargain agreement. This ruling was important, because, as a close ally and confidante of the prime minister, Deri could have been extremely useful in helping change other laws that stand in the way of facilitating an exoneration of Netanyahu who, if convicted of the several criminal cases he is facing, would no longer be able to serve in his capacity as head of the government.
When there is a government coalition, that is composed of a singular ideological goal of remaking Israel into a much more defined Jewish state that will dramatically change its pluralistic character and jeopardize the civil rights of minority groups within the nation, there is a real danger to the creation of a monopoly of power. The only safeguard to prevent that from happening is the court system which, if allowed to function independently, is able to hold the legislature to full accountability and oversight.
This is what has become untenable to the government coalition because the court system is the only impediment standing in their way from turning Israel into a dictatorship, in the sense of it having absolute power without any checks and balances. This becomes even more true when they seize additional power to appoint their own hand-picked justices.
This is why so many Israelis from every segment of the population are going out week after week to protest what they believe is an attempt to hijack our democracy and turn us into a religious state, one where citizens are expected to observe a way of life which has been decided for them and one which no longer guarantees freedoms and rights for all – especially the weakest among us.
Consequently, if we are to remain a vibrant, democratic bastion of freedom, it will only happen when the government is accountable both to review by the court and also to the people who thought they were electing a more moderate party but who, instead, were victims of a bait and switch. This is what happened when that so-called "moderate party" chose to build a coalition from their close religious allies. It served a purpose for these religious ideologues, as they would otherwise not be able to rise to such power without Bibi Netanyahu's Likud party.
For Bibi, having loyal friends to support him during a time of great personal upheaval as he faces criminal charges, was a huge benefit for him in his great hope to avoid prosecution. It was a classic case of "scratch my back, and I'll scratch yours."
Unfortunately, it didn't work out so well for the people of Israel who understood a bit too late where all of this was headed. Now that they understand, they are doing all they can to avoid what they believe is leading to a dictatorship of the Jewish homeland – something that no one could have ever imagined.
Knesset Speaker Ohana has made his threat, but the people of Israel are looking to the judicial system to have the inner fortitude that is required to stand against any threat that is made, because without just and independent rulings, Israel will be no better off than any oligarchy or dictatorship – a form of government in which a small group of people hold most or all political power.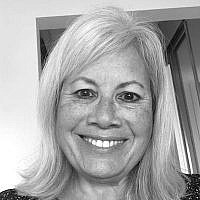 A former Jerusalem elementary and middle-school principal and the granddaughter of European Jews who arrived in the US before the Holocaust. Making Aliyah in 1993, she is retired and now lives in the center of the country with her husband.
Popular Articles
A message from All Israel News
Help us educate Christians on a daily basis about what is happening in Israel & the Middle East and why it matters.
For as little as $5, you can support ALL ISRAEL NEWS, a non-profit media organization that is supported by readers like you.
Donate to ALL ISRAEL NEWS
Latest Stories
Comments