Is Biden preparing to use new CIA director to broker another back-channel deal with Iran? The very thought is raising alarm bells in Jerusalem
ALL ISRAEL NEWS spoke to senior US and Israeli officials about CIA director-designate William Burns, one of the architects of the disastrous Iran nuclear deal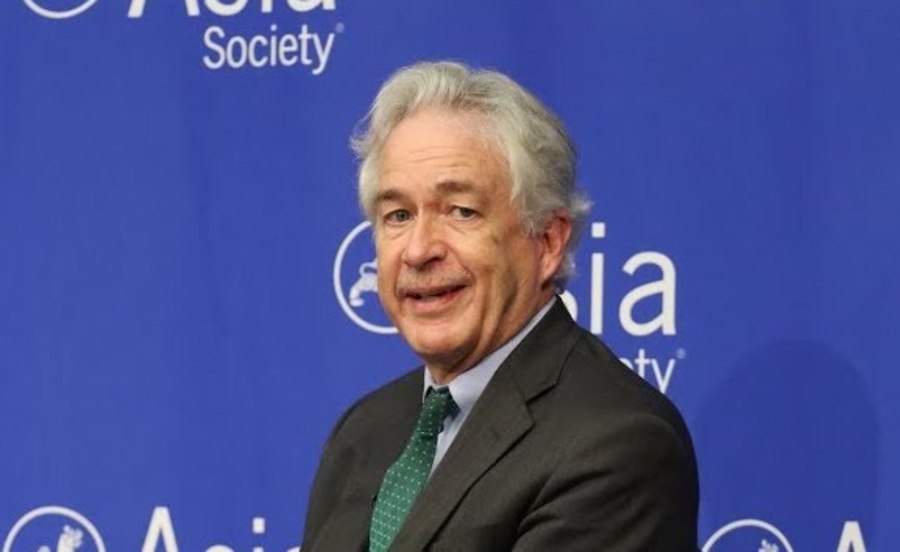 William Joseph Burns (Photo: screenshot YouTube)
JERUSALEM – No issue is more worrisome to Israelis and our Arab allies in the region than the terrorist regime in Iran building fully operational nuclear warheads.
Yet the man President Joe Biden has nominated to be the next director of the Central Intelligence Agency – William Joseph Burns – was one of the chief architects of the disastrous Iran nuclear deal known as the Joint Comprehensive Plan of Action, or JCPOA.
Does that suggest Biden is about to go down the same dangerous rabbit trail with Tehran that he and former President Barack Obama went down before?
Or that Burns has learned from the serious flaws in the deal, is ready to listen to Israeli and Sunni Arab leaders who are increasingly worried by the Iranian regime, and can help Biden chart a new path with Tehran? 
Over the past month, I've been working on this profile of Burns for ALL ISRAEL NEWS, talking with current and former senior U.S. and Israeli intelligence officials and diplomats who have known and worked with him.
I'm hearing good things – and bad.
Understandably, there is great reluctance here in Israel to go on the record discussing a senior Biden appointment, especially before Burns has even had his Senate confirmation hearings.
But I can report that for some, alarm bells are going off.
Here's my report.
WHY BIDEN TAPPED BURNS
"I'm asking Amb. Bill Burns to lead the Central Intelligence Agency because he's dealt with many of the thorniest global challenges we face," Biden Tweeted on Jan. 11. "As a legendary career diplomat, he approached complex issues with honesty, integrity and skill. That's exactly how he'll lead the CIA."
"It's time to restore the independence of our intelligence community, and equally critical to restore trust and confidence in our career officials, including those at the CIA," Biden said. "Bill Burns is exactly, exactly the right person for that job."
Yet few Americans – much less those outside of the U.S. – have heard of him.
One former senior U.S. intelligence officer told me that Burns "is an unknown to many of my colleagues at CIA" and "the pick was a surprise to many."
Those who do know him are sharply divided on their assessments of him.
So, who is Bill Burns exactly?
FRIENDLY TOWARDS ISRAEL – BUT SOFT ON IRAN?
One of the first people I turned to was Amb. Danny Ayalon, who serves on the Advisory Board for ALL ISRAEL NEWS.
As Israel's deputy foreign minister and ambassador to the U.S., Ayalon worked closely with Burns in a variety of capacities over the years.
"Burns is a true career diplomatic – very smart and experienced," Ayalon told me. "He analyzes issues objectively and unemotionally. He's an honest and decent person with no prejudices."
Other current and former officials share Ayalon's assessment that Burns is sharp, honest, and friendly towards Israel.
They also say he truly understands the concerns of Israeli and Arab leaders, having spent a great deal of time crisscrossing the region.
Yet some raise concerns that Burns is soft on Iran, pointing to Burns' involvement in the JCPOA and statements he has made on the record in recent years.
Burns and Jake Sullivan – now Biden's national security advisor – were the chief negotiators of the JCPOA, or the Iran nuclear deal.
In a 2019 article for The Atlantic, they sharply criticized Trump and his team for pulling out of the deal, for "doubling down on a risky and an ill-fated 'maximum pressure' campaign" against Iran," for "erratic saber-rattling" and for "eroding the long-term utility of economic sanctions" because of "reckless unilateralism."
Indeed, Burns has blasted Trump's withdrawal from the JCPOA as downright "foolish."
"I thought then, and I continue to think now, that it was a foolish step for us to withdraw on our own, with no evidence of Iranian violations or cheating, in the face of opposition from our partners in the UN and Europe," Burns told a reporter. "It was a foolish step to take."
In January 2020, Burns slammed Trump's decision to assassinate Iranian terror master Qassem Suleimani, commander of the Quds Force, as "a significant strategic setback" to Trump's policy goals and U.S. interests towards Iran.
He opposes any talk of removing the top terror leaders in Iran, preferring instead to contain the mullahs.
"I [have] argued for a version of 'containment' — limit their ability to subvert others, engage them to manage the biggest risks, like an unconstrained nuclear program, just as we did with the Soviets, and look for creative ways to exploit those contradictions," Burns told The Washington Post.

BURNS' CAREER AT-A-GLANCE
Before we go deeper, let's take a quick look at Burns' career.

He was born in 1956 and is now 64

Served in the U.S. diplomatic service for 33 years

Fluent in Russian, French and Arabic

Most recently served as president of the Carnegie Endowment for International Peace, a center-left think tank in Washington

Deputy Secretary of State from 2011 to 2013 (Obama administration)

Under-Secretary of State for Political Affairs from 2008 to 2011 (Obama administration)

U.S. ambassador to Russia from 2005 to 2008 (Bush administration)

Assistant Secretary of State for Near East Affairs from 2001 to 2005 (Bush administration)

Ambassador to Jordan from 1998 to 2001 (Clinton administration)

Also served as an aide to several secretaries of state, including Warren Christopher and Madeleine Albright, on the State Department's policy planning staff and as special assistant to the president and senior director for Near East and South Asian affairs on the National Security Council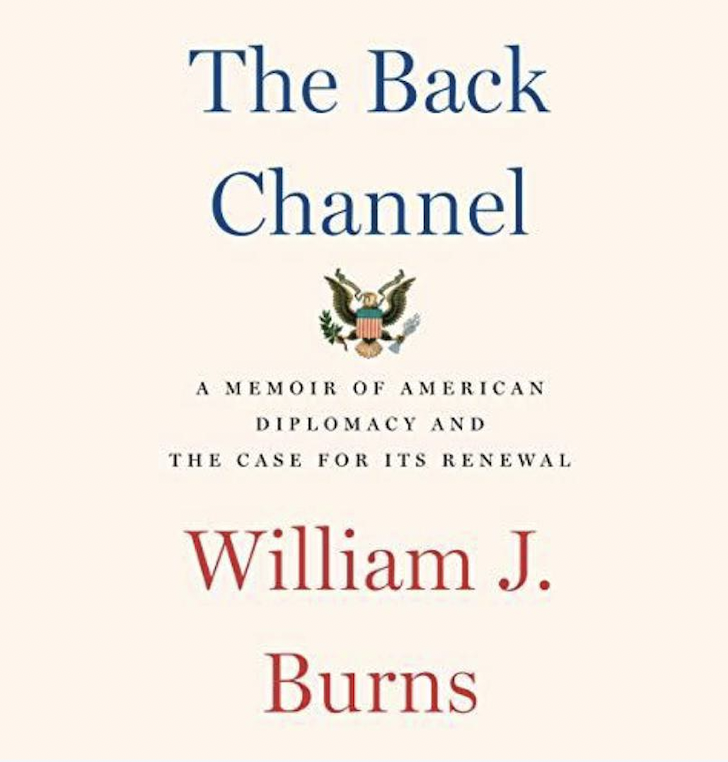 WHAT ARE HIS STRENGTHS?
There is no question that Burns has many supporters in the intel community.
"Bill Burns, if confirmed by the Senate, will bring to the position many years of experience as the consummate diplomat," David Shedd, former acting director of the Defense Intelligence Agency told me.
"He has a keen understanding of the geopolitical issues around the world," Shedd – who currently serves on the Advisory Board of ALL ISRAEL NEWS – added. "He will likely chart his own course of influence at the White House in leading CIA independently of the Director of National Intelligence and the rest of the intelligence community."
That said, Shedd noted that "Burns will indeed be challenged in leading a very complex organization facing evolving adversaries in an era of Great Power Competition from China and Russian and their allies."
I also spoke to a retired senior CIA officer who has worked with Burns extensively. However, the officer agreed only to talk on condition of anonymity due to the sensitive role in which he currently serves.
"Bill Burns understands the critical issues of today," this officer told me. "He is well equipped to address U.S. national intelligence and security priorities, be that Russia, China, extremism of all types, North Korea, Iran, etcetera."
"His depth of understanding of the Middle East is extensive – and his relationships with leaders in not only that part of the world but the world at large, due to his leadership role at the State Department – will do the U.S. and the CIA well," the officer said.
"Bill is measured, both tactical and strategic in thought and action, and a humble man of high integrity – he will have the ear of the new administration and will be a key player because he's respected by both sides of the Hill," the officer added. "He is an exceptional choice to lead the agency at this important time."
Another former senior U.S. intelligence official who spoke to me on the condition of anonymity summarized Burns' strengths this way.
He's an accomplished diplomat 

Extraordinarily hard worker and deep thinker

A consensus builder where possible

He's a subject matter expert on the Middle East (but has a good understanding of the rest of the world too)

Sharp intellect and an uncanny ability to sort through complex issues and boil those issues down to what matters and articulate those nuggets for non-subject matter experts

Adept at working the Washington bureaucracies to accomplish the objectives that he establishes as his priorities

Especially close to Biden's National Security Advisor Jake Sullivan and Secretary of State Tony Blinken

WHAT ARE HIS WEAKNESSES?
But the same former senior intel official raised serious concerns about Burns' weaknesses. Among them:
Burns believes there is not a geopolitical problem that cannot be solved via diplomatic means

In terms of being DCIA (Director of the CIA), he comes with an inherent bias against the use of active measures (a.k.a., covert action)

He enjoys policymaking too much to stop being involved in doing that as DCIA – which risks politicizing intelligence

He's all too ready to remain quiet to fit in with the majority and inclined to stay quiet rather than challenge the majority – which could lead to challenges in "speaking truth to power"

He's not known for strong leadership/management skills as he much prefers to place his attention on issues versus people
Other current and former U.S. and Israeli intelligence officials share these concerns.
Over the years "the mission – the sharply pointed tip of the spear of the Clandestine Service – has been confused," a U.S. official told me. "The focus of our spy services has been redirected from the main enemies of America to dealing with global social ills, from the environment and workforce diversity, to starvation and…pandemics."
The Obama years were largely focused on the latter, while the Trump years were largely focused on the former.
Which direction will Biden direct Burns to take the agency?  
"Burns is a diplomat, not an intel professional," a former senior official stressed. "He's accustomed to being in the public eye, to being involved in public messaging, He expects A-list recognition and priority seating and attention. The 'old school' officers of the Clandestine Service expect the CIA Director to be in the background as the top spy manager, not out-front acting like the Deputy Secretary of State. That could be a tough gear change for Burns, especially with a weak, aging president."
Senior Israeli officials were reluctant to go on the record. 
They want to be hopeful that Biden, Burns and the rest of the new national security team in Washington have reassessed the JCPOA and have a clearer-eyed view of the Iranian regime, how badly they've been cheating on the deal, and how dangerous they would be if the pressure of the sanctions were lifted prematurely.
WHAT'S THE BOTTOM LINE?
It really depends who you talk to about Bill Burns.
Some in Washington believe he is the right man in the right job at the right time.
Others in D.C. and Jerusalem worry that the opposite is true.
When Burns faces the Senate soon, his confirmation is almost certain.
What happens next? 
I'll be watching closely.

Joel C. Rosenberg is the editor-in-chief of ALL ISRAEL NEWS and ALL ARAB NEWS and the President and CEO of Near East Media. A New York Times best-selling author, Middle East analyst, and Evangelical leader, he lives in Jerusalem with his wife and sons.
A message from All Israel News
Help us educate Christians on a daily basis about what is happening in Israel & the Middle East and why it matters.
For as little as $5, you can support ALL ISRAEL NEWS, a non-profit media organization that is supported by readers like you.
Donate to ALL ISRAEL NEWS
Current Top Stories
Comments