Iran likely to dominate Biden's visit to Israel this week, according to Jewish-Christian relations expert David Nekrutman 
In wide ranging interview, Nekrutman compares Trump to Biden on approach to Israel, two-state solution and Israel's current and future political landscape
Iranian President Ebrahim Raisi attends a news conference in Tehran, Iran, June 26, 2022. (Photo: Office of the President/WANA/Handout via REUTERS)
Anytime an American president comes to Israel, it's time to rejoice, said author and Jewish-Christian bridge builder regarding the relationship between the United States and Israel, David Nekrutman in an interview.
But, he added, "This visit is a little different in the sense that we don't have the U.S. administration taking in consideration all the issues that we see vis-à-vis Iran."
"And this goes back to another former president, President Barack Obama, who felt like it was okay to concede on certain issues with Iran, even though it would put Israel in a very bad situation," Nekrutman told Christian journalist Paul Calvert ahead of U.S President Joe Biden's visit to Israel beginning on Wednesday.  
"We see that this particular president is following in the footsteps of that and, therefore, this is one of the issues that probably is going to be dominating the visit." 
Nekrutman is the author and team member of Isaiah Projects, a ministry dedicated to creating and providing specific tools to help Christians discover the Hebraic roots of their faith. He is the former executive director of the Center for Jewish-Christian Understanding and Cooperation (CJCUC). 
Nekrutman said Iran poses a nuclear threat to the Jewish state and gives money to terror organizations for the purpose of harming Israel's Jewish and non-Jewish population.
"Twenty percent of our citizens are Arab and 19% of that 20% are Muslim. So an attack on Israel is an attack on all its citizens," he added.  "So any concession to Iran, in essence, is giving it A-OK approval. What Iran's real plan is for Israel… is that they don't want Israel around."
Nekrutman believes that the global politics of the United States will always be dictated by what is in its own best interest and how events will play out on the global stage. Under Biden's administration, he said, the U.S. is choosing to "be a little bit more in the favor of certain Muslim countries that don't have a really great agenda with the State of Israel."
Nekrutman emphasized that former U.S. President Donald Trump was "100% good for Israel" and commended him for pulling out of the Iran nuclear deal, fulfilling his promise to move the American embassy to Jerusalem, recognizing the Golan Heights as Israeli territory and for orchestrating the Abraham Accords.
"We felt we had a very good friend in Trump. At the end of the day, Trump was the person – along with the Christian world – that moved the embassy to Jerusalem. He was extremely popular in Israel. Unfortunately for the American Jewish community, he wasn't so popular."
Nekrutman said the Jewish community in America had a hard time separating Trump's persona from Trump's administration and its decisions in favor of Israel.
Trump's decision to move the U.S. Embassy to Jerusalem "was a good decision. Jerusalem is the eternal capital of the Jewish people. That's it. And the Golan is part of the State of Israel," Nekrutman reiterated.
"This particular president," he added, referring to Biden, "I'm not sure where he really, really stands on Jerusalem. Is it as it was before with the previous president? I don't see that right now."  
"Because we're not sure where Biden is really going to end up with Iran. We're a little hesitant to see because at the end of the day, we're fearful of a nuclear-armed Iran and how they will use that in their hatred towards Israel."
Nekrutman believes that a two-state solution – establishing two independent states side-by-side; Israel for the Jewish population and Palestine for the Arab-Palestinian population – is not feasible.
"I think a two-state solution right now is dead, yes. Because you don't have the necessary leaders who are willing to make the sacrifices possible to govern. This is, I think, the issue at the end of the day," he said.
"Right now, when you have Hamas ruling Gaza, you have a weakened Palestinian Authority ruling the West Bank. You have three players in the region right now. How are you going to get a two-state solution when Hamas and the Palestinian Authority don't get together?"
In addition, Nekrutman said a two-state solution will only work if the Palestinian government will actually govern instead of using propaganda to provoke their people to "look at us [Jews] as just a thorn in their side and [trying] to eradicate our presence from the country."
"I think Israel, since Oslo, has educated its own citizens in looking at the Palestinians as deserving of their own state – that we have trained our own citizens to have peace. Yes, there are people obviously…not agreeing with that but the majority of Israelis – if they know their security is okay – we're okay with a two-state solution," Nekrutman stated. "It might not be according to the U.N. Resolution 242, but we understand in Israel there's going to be borders switched over. But you probably get 95% of what the Palestinians want out of the deal for a two-state solution."
However, Nekrutman added, "I don't see the Palestinian Authority's head, Mahmoud Abbas, able to go ahead and deliver. And definitely I don't see the head of Hamas going ahead and conceding to a two-state solution because he's against the State of Israel completely…wants to eradicate the State of Israel."
While the Trump administration was good for Israel, according to Nekrutman, Biden complicates the two-state solution issue with Israel in the global political arena. 
"Here we are. We advanced the Abraham Accords," Nekrutman said of Israel's signing of cooperative agreements with Arab neighbors in 2020.
"I'm looking forward that Saudi Arabia will have a consulate one day in Israel and we will have a consulate in Saudi Arabia. The Abraham Accords is there. We all see at the end of the day that even though Arabs at one time were like, 'Oh, we're only going to deal with you if you have a Palestinian state,' they realize at the end…the Palestinians were given the chance and blew it on many occasions to have a state. And they realize that Israel is a global superpower in this region and they want to work with us to advance the necessary things of economic cooperation and diplomatic relations."
Nekrutman said that despite Israel's recent government coalition falling apart under Naftali Bennett and Yair Lapid taking over as prime minister until the nation's next election on Nov. 1, Israel's security will always be at the forefront of the Jewish state, regardless of who is leading the country.
"My hope is that right now the current prime minister, Yair Lapid, before we have our election process, will go ahead and continue to do what's necessary to defend Israel, even if it means sometimes not agreeing with our U.S. partner."
"And although Yair Lapid – our prime minister today, on certain issues is on the left of politics – when it comes to the security of Israel, he's on the right."
When it comes to the future of Israeli politics, Nekrutman said, "…I do see Benjamin Netanyahu coming back. I don't know if that's necessarily good for the State of Israel. As much as I appreciate what [Netanyahu] has done in the past, but because of all the things he's involved in here illegally, it has prevented him to really govern to the best of the interest of the state, not the interest of him. And what we need is the best interest of the state."
Regarding Biden's visit this week, Nekrutman said, "We pray that the president of the United States opens his heart to understand truly what's at stake with a nuclear armed Iran and that he shouldn't concede in any way, shape or form to Iran."
Click here to listen to the full audio.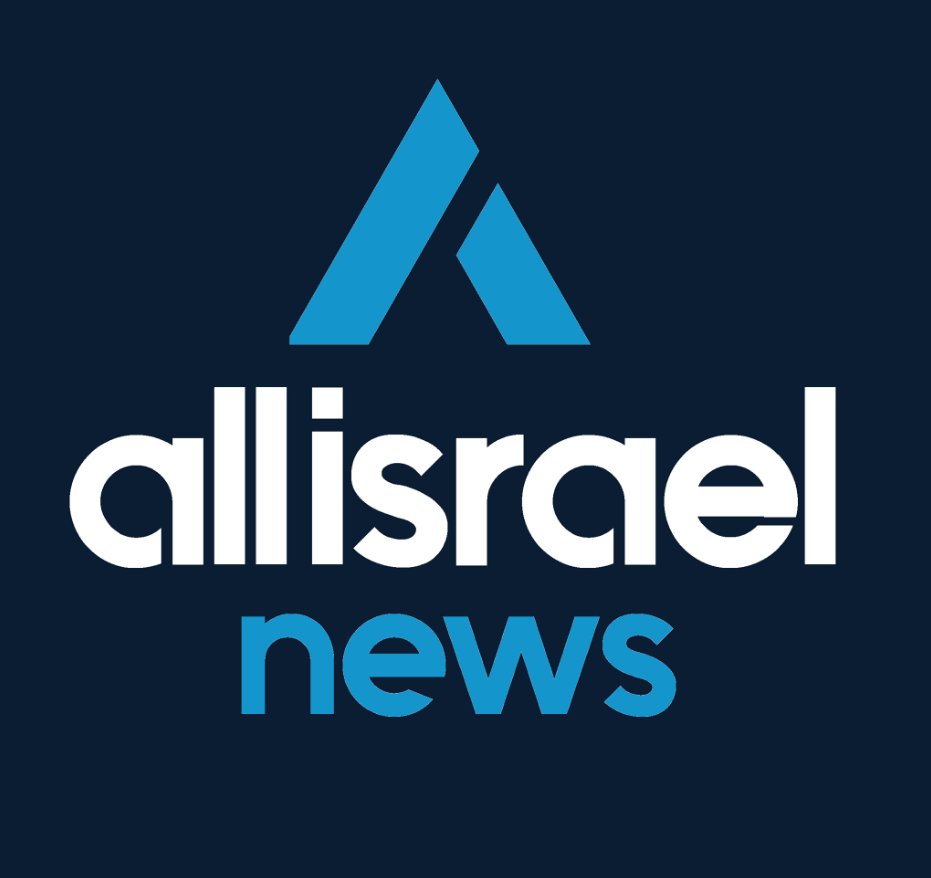 The All Israel News Staff is a team of journalists in Israel.
A message from All Israel News
Help us educate Christians on a daily basis about what is happening in Israel & the Middle East and why it matters.
For as little as $5, you can support ALL ISRAEL NEWS, a non-profit media organization that is supported by readers like you.
Donate to ALL ISRAEL NEWS
Current Top Stories
Comments