Indonesia's top Muslim leaders investigate benefits of diplomatic ties with Israel
RAHIM: Ibrahim Heritage Study Center for Peace was recently formed to help study the situation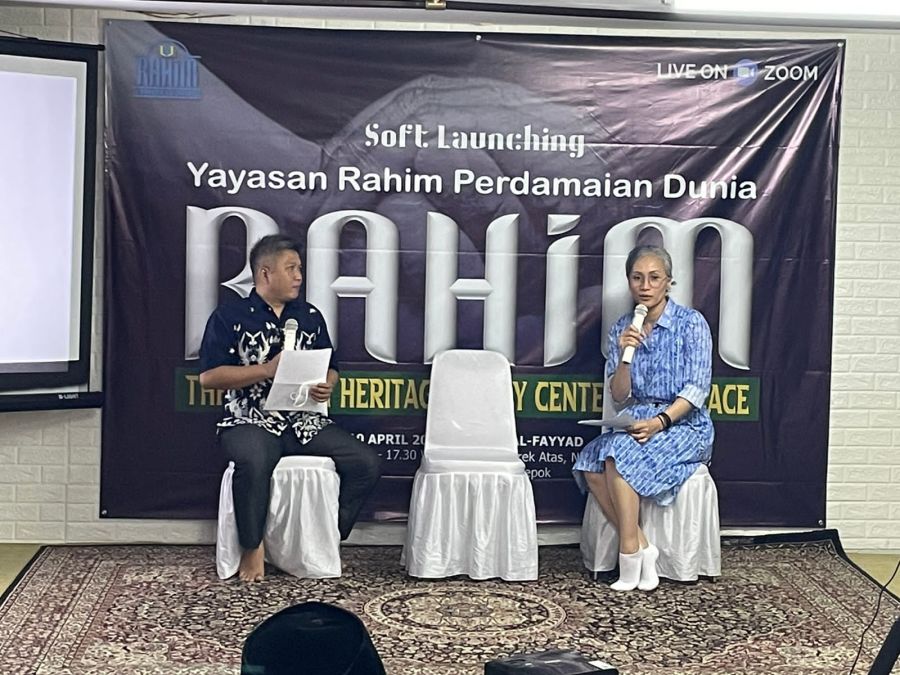 Launch event for RAHIM: Ibrahim Heritage Study Center for Peace, Apr. 10, 2022 (Photo: Meiliana Radjali)
A new Indonesian foundation was launched this month to help educate the country's 280 million citizens about the Israeli-Palestinian conflict and investigate the possibility of normalization with the Jewish state.
"Indonesia has never gone to war with Israel, and yet we are still keeping our distance from it," said Mukti Ali, the CEO of the newly launched RAHIM: Ibrahim Heritage Study Center for Peace. "In the meantime, Egypt, who has gone to war with Israel in the past, is enjoying normal relations."
The study center was initiated by a coalition of Indonesian Muslims, Jews and Noahides, including members of the Lembaga Bahtsul Masail Nahdlatul Ulama (LBM NU), the steering committee of Nahdlatul Ulama. The NU is the largest Muslim organization in the world, with approximately 140 million members from Indonesian Muslim society.
These Muslim leaders have the authority to write recommendations for the government and to effect change in the country's domestic and international policies. Some of the founding members are on the Muhammadiyah Fatwa Commission in Indonesia.
The efforts are also being made in collaboration with the Eits Chaim Indonesia, a non-governmental organization that promotes a better understanding of Judaism and Israel among Indonesians, and the Noahide movement in Indonesia, which promotes universal ethics and the worship of one God.
The organization launched earlier this month with a hybrid live-Zoom conference after a year of virtual dialogue between the parties, including several prominent Israeli speakers who explained what is actually happening on the ground. The event was held in the presence of the Israeli Ambassador to Singapore, Sagi Karni.
Launch event for RAHIM: Ibrahim Heritage Study Center for Peace, Apr. 10, 2022 (Photo: Meiliana Radjali)
Left out of the Abraham Accords
RAHIM is the brainchild of Eits Chaim's Elisheva Stross, who is originally from Indonesia but converted to Judaism and now lives in Israel. She told ALL ISRAEL NEWS that several prominent Muslims approached her in January 2021 after she started hosting an Indonesian radio program about Israel and Judaism that drew their attention. 
"They contacted me because of the Abraham Accords, as they saw that all of these Muslims were making friends with Israel," Stross explained. "The government was apparently bothered by it, and they came to these Muslim leaders and asked them what they should do. They wanted to know if they should follow in the footsteps of other countries." 
The first virtual conference, prior to the organization being founded, was held on Jan. 24, 2021. Stross spoke about Israel and provided her insights as a woman raised in a family of Muslims and Christians with Jewish heritage on one side. A handful of other speakers from Israel supplied insight. 
"Until now, Indonesia only heard bad things about Israel," Stross told ALL ISRAEL NEWS. "There is no Israeli presence in Indonesia so there is no way of clarifying anything. The people are just fed what the media tells them and there is a Palestinian consulate on the ground."
That conference led to a thirst for more, and a year of Zoom meetings, which included addresses by former Knesset Member Yehudah Glick, who runs the  Shalom Jerusalem Foundation, Palestinian human rights activist Bassem Eid, prominent Hebron businessman Ashraf Jabari, Arab-Israeli educator Nahil Zoabi – who ran for Knesset in the previous election – and Jerusalem's Deputy Mayor Fleur Hassan-Nahoum, among others. 
"The participants were so shocked that we decided we should create an official entity and that is RAHIM," Stross said. 
'Religion does not need to be a reason for war'
Ali said that the first efforts of the organization will be to conduct field research to better understand the reality of what is happening in Israel and the Palestinian territories. They will also create a mapping of relations between Indonesia, Israel and the territories, including learning more about the socioeconomic and sociopolitical situation. Finally, they will work to understand why some Arab countries have chosen to normalize ties with Israel and then make a formal recommendation to the government on the matter, he said.
"Right now, because the government is asking what to do about Israel, RAHIM members are going to compile a book or some sort of publication about it," Stross explained. "The book will be distributed in two directions: To the entire people of Indonesia – grassroots – and to the government, so it can consider opening diplomatic relations with Israel."
Rumors of budding relations were spread earlier this year, but the government strongly denied them. A report by CNN Indonesia said that quiet trade between the two countries is valued at around $500 million a year.
Stross added that the organization is in dialogue with Hassan-Nahoum about a possible trip to the Jewish state. 
"Hopefully this small step will continue to roll like a snowball that brings our shared ideals, where respect for human values, justice and world peace will always be maintained," Yohannes Elias Dewanto of Eits Chaim Indonesia said at the event, which was recorded and shared on YouTube with subtitles. 
"Religion does not need to be a reason for war," added Stross. "The purpose of RAHIM is to show the world that peace is possible. But first, we hope we can reach peace and unity in Indonesia."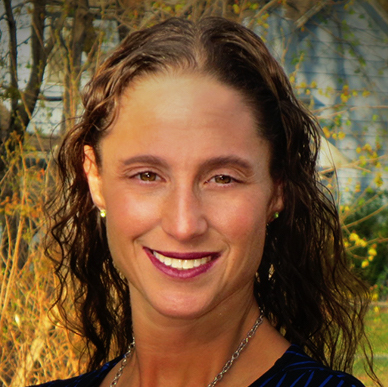 Maayan Hoffman is a veteran American-Israeli journalist and strategic communications consultant. She is Deputy CEO - Strategy & Innovation for the Jerusalem Post, where she also served as news editor, head of strategy and senior health analyst.
A message from All Israel News
Help us educate Christians on a daily basis about what is happening in Israel & the Middle East and why it matters.
For as little as $5, you can support ALL ISRAEL NEWS, a non-profit media organization that is supported by readers like you.
Donate to ALL ISRAEL NEWS
Current Top Stories
Comments