Hyperbaric medicine could improve social abilities of autistic people – research
This month, scientists at Tel Aviv and Ben-Gurion universities make breakthroughs in the field of autism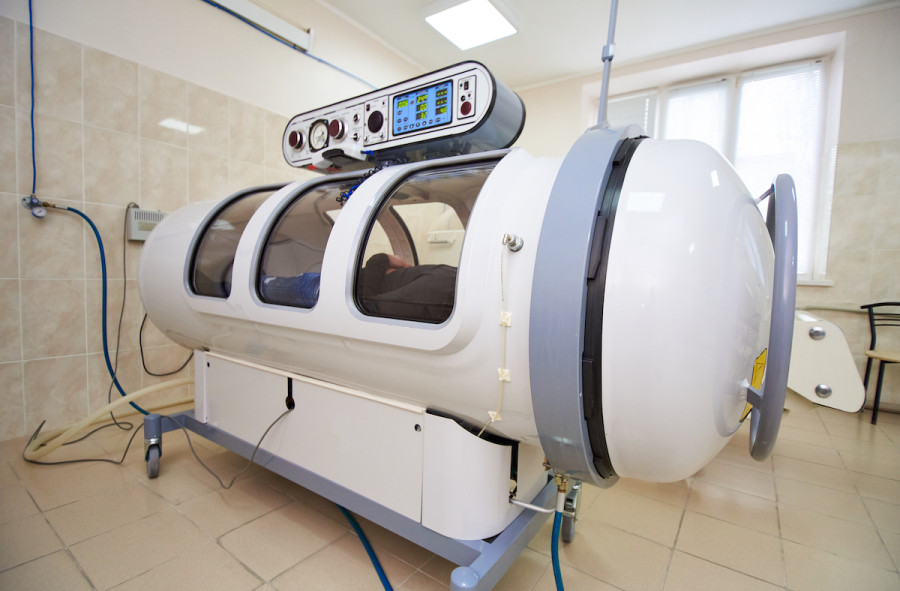 Illustrative - hyperbaric chamber (Photo: Shutterstock)
Pressure chamber treatment may significantly improve the social abilities of people with autism, according to new research spearheaded by Tel Aviv University. 
The study, published in the peer-reviewed International Journal of Molecular Sciences, is the second study on autism to come out of Israel this month. A previous report published by researchers at Ben-Gurion University offers a new understanding of how autistic people might experience empathy. 
Both provide new hope for people who are diagnosed with the disorder.
Hyperbaric oxygen therapy is a treatment in which patients enter a special chamber where the atmospheric pressure is higher than the pressure at sea level. They are then delivered 100% oxygen to breathe. 
The researchers treated large animal models with autism and identified neurological changes from the treatment, including a reduction in inflammation and an improvement in functionality.
"We discovered that treatment in the oxygen-enriched pressure chamber reduces inflammation in the brain and leads to an increase in the expression of substances responsible for improving blood and oxygen supply to the brain, and therefore brain function," explained Dr. Boaz Barak of Tel Aviv University's Sagol School of Neuroscience and School of Psychological Sciences, who led the study. "In addition, we saw a decrease in the number of microglial cells, immune system cells that indicate inflammation, which is associated with autism."
Specifically, the trial was carried out in two phases. In the first phase, a girl carrying the mutation in the SHANK3 gene, which is known to lead to autism, was treated with hyperbaric medicine at Shamir Medical Center by Prof. Shai Efrati, also a Tel Aviv University faculty member. When the girl completed her treatments, the professor found that she had improved social abilities and brain function.
Next, Barak's lab decided to see if they could prove a causal relationship. 
They used adult animal models carrying the same genetic mutation in the SHANK3 gene as that of the girl who had been treated. The animals each received 40 one-hour hyperbaric treatments in the pressure chamber over several weeks.
Hyperbaric medicine is commonly used in Israel for other indications and is considered safe.
EMPATHETIC DISEQUILIBRIUM
In separate research published by Ben-Gurion University and a team of international partners in the journal Autism Research, researchers defined a new concept that offers a fresh understanding of how autistic people might experience empathy: Empathic disequilibrium. 
Empathic disequilibrium combines two types of empathy – emotional and cognitive – into a single scale for the first time, a release by Ben-Gurion explained.
The concept could solve some of the inconsistencies previously reported when emotional empathy and cognitive empathy are examined separately, the team said. 
Cognitive empathy is the ability to recognize other people's mental states. Emotional empathy is responding with appropriate actions.
Previously, most research found that people with autism have a deficit in cognitive empathy – though not always. This contradicted some community members reporting that they were experiencing too much empathy.
"Many autistic individuals report feelings of excessive empathy, yet their experience is not reflected by most of the current literature, typically suggesting that autism is characterized by intact emotional and reduced cognitive empathy," according to the researchers. "To fill this gap, we looked at both ends of the imbalance between these components, termed empathic disequilibrium. We show that, like empathy, empathic disequilibrium is related to autism diagnosis and traits, and thus may provide a more nuanced understanding of empathy and its link with autism."
This newer conceptualization might better coincide with the inner experience of some autistic individuals reporting "excess of empathy" and help society move beyond the idea that people with autism lack empathy – an idea that has stigmatized the autistic community, they explained.
"Empathic disequilibrium refers to the imbalance between emotional and cognitive empathy and is associated with a higher number of autistic traits in the typical population," the researchers wrote. "Empathic disequilibrium allows for a more nuanced understanding of the links between empathy and autism."
The work, which included 1,905 people who had been diagnosed with autism and 3,009 controls, could provide new avenues of research that are not limited to the autistic population, the researchers added.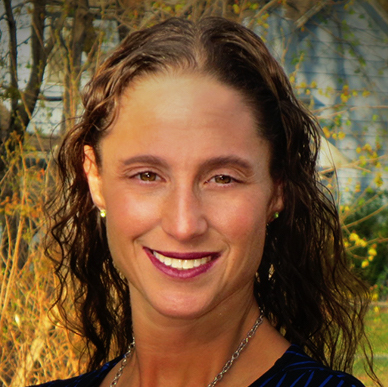 Maayan Hoffman is a veteran American-Israeli journalist and strategic communications consultant. She is Deputy CEO - Strategy & Innovation for the Jerusalem Post, where she also served as news editor, head of strategy and senior health analyst.
A message from All Israel News
Help us educate Christians on a daily basis about what is happening in Israel & the Middle East and why it matters.
For as little as $5, you can support ALL ISRAEL NEWS, a non-profit media organization that is supported by readers like you.
Donate to ALL ISRAEL NEWS
Current Top Stories
Comments