Believers and the Israeli 2022 election: part 1
How will Christians and Messianic Jews in Israel vote on Nov. 1?
Surprisingly not many will support Netanyahu, beloved by the Evangelical world outside of Israel. Many instead are turning to parties with biblical ideologies.
Workers prepare ballot boxes for the upcoming Israeli election, at the central election committee warehouse in Shoham, before they are shipped to polling stations, Oct. 12, 2022. (Photo: Yonatan Sindel/Flash90)
Despite having 40 parties vying for seats in the Knesset, most of their platforms leave few options for Christians and Messianic believers in Israel who are looking for representation on certain moral issues in addition to their political views.
After five deadlocked elections in a short three and a half years, a mounting sense of frustration within the entire electorate is driving many voters, including believers, to alternate, smaller special-interest parties.  
One week before the election, ALL ISRAEL spoke with Messianic Jewish Israelis and Evangelical Christians to get a sense of who they were planning to vote for. To be sure, many are going to vote for the larger more traditional parties running the gamut from the right-wing Likud to the far-left Meretz. But several were still undecided and a surprising number were turning to smaller parties that do not even appear in the polls.
While this is by no means exhaustive nor meant to be representative of the entire body of believers in Israel, the responses were interesting and vastly different from previous elections. 
"I've come to the point where, even if it seems that I'm throwing my vote away because I'd be voting for a party that most likely would not get into the Knesset, I'm ok with that. At least I'm voting for someone who I could support morally and ethically," Blair Allon told ALL ISRAEL NEWS about her decision to vote for the Bible Bloc party.
Allon had been considering a vote for the centrist Yesh Atid party led by Prime Minister Yair Lapid. 
"But then, when I heard some of their platform ideas, I felt like, 'Wow, there's a few of them that really go against my personal beliefs,'" she said. "When I read the platform for (the Bible Bloc), it aligned with how I view the world and would hope the government would choose to look at things." 
Allon called it "a vote for conscience." And she is not the only one who has reached this point. 
Tony Sperandeo, pastor of a congregation in Kfar Saba, used the same words in explaining his vote for the Bible Bloc.
"I know that there's not many people standing with this party, but for me, as a question of conscience, I cannot vote for a party that is providing abortion on demand," Sperandeo told ALL ISRAEL NEWS. "For me, the question of protecting life is more important than anything else. It is the most important value. First we fight for life and not for land."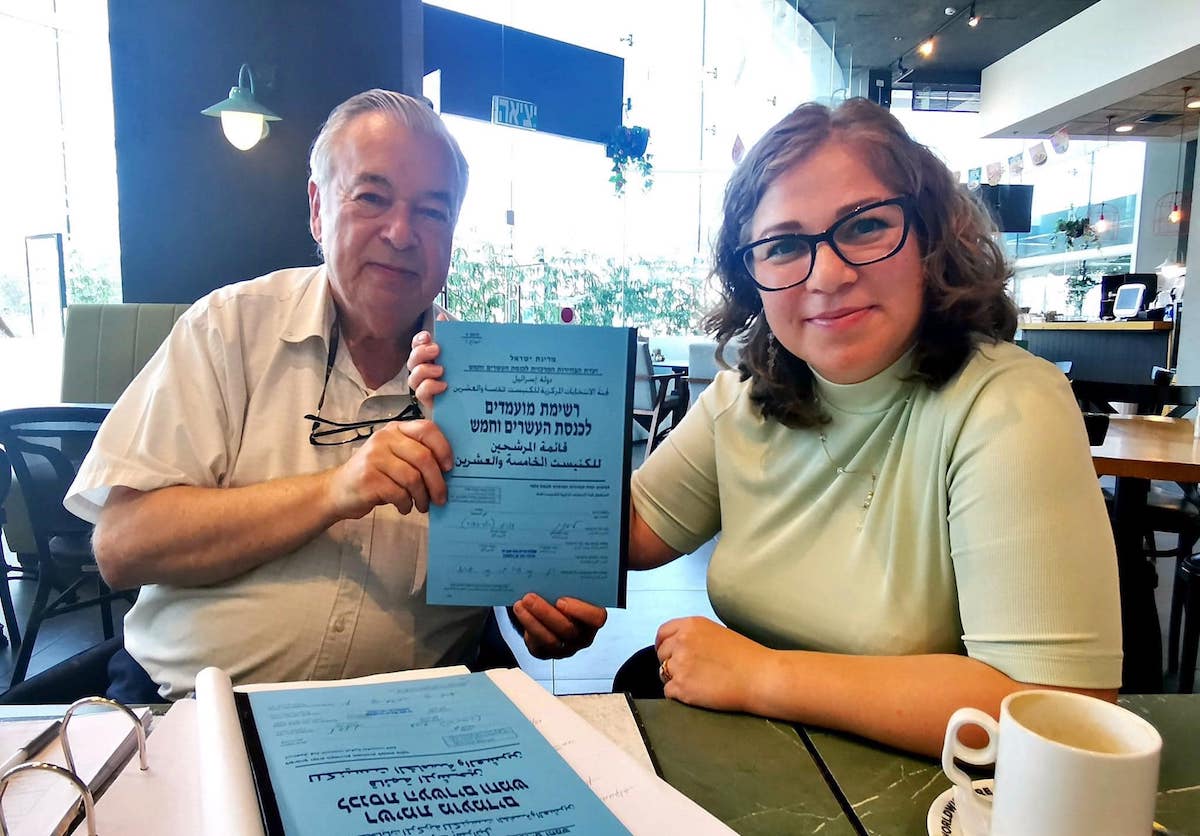 Avi Lipkin holds the official list of parties running in the Nov. 1 election (Photo: Facebook)
As far as AIN has been able to ascertain, the Bible Bloc is the only party with a strong anti-abortion stance. Most parties either don't address abortion, which is widely available in Israel and is not a galvanizing political issue, or blatantly support it.
Sperandeo, who has previously voted for parties with strong human rights platforms, founded Bead Chaim – a pro-life organization in Israel. He said pro-life activists in Israel are leaning toward the Bible Bloc because they believe abortion is the root of all other issues facing the nation. 
"We have more blood on our hands through abortion than in any wars since the foundation of the State of Israel," he said. 
Wendy Halhoun, a Christian, said that while she was still undecided, she was leaning toward the Bible Bloc as well even though she "can't imagine them getting in."
"They are the only pro-life party that I know of. I hope that they will change the political scene here like the United Kingdom Independence Party did," she said. "For me it's more important to vote for righteousness than to worry about throwing away my vote. I see my vote counting in heaven."
Though Rachel Boskey has voted for the Bible Bloc party in the past – "I believe in everything that they stand for and I hope they do well," she told ALL ISRAEL NEWS – she sees the biggest issue of the election as Israel's COVID policies which included implementation of a vaccine ID that limited entry to venues, schools and workplaces. And she sees that as part of a global agenda that affected citizens of every nation.
The recently formed Ometz (Courage) party is comprised of doctors, scientists, lawyers and activists who opposed Israel's pandemic policies and are now calling for accountability from the Ministry of Health for people who lost jobs or were injured or died from the COVID shots.
Boskey noted that the Knesset's emergency powers are still in place and can be reinstated at any time.
"We don't know what Ometz's position is on (abortion), but we do know they have a high value on life," Boskey said. "They have a far greater opportunity of making it and a larger platform (than the Bible Bloc), and they stand a greater chance of making a difference."
Yet, many other believers remain undecided or, as one person told ALL ISRAEL NEWS, are refusing to vote this year. Another person admitted she was relieved to be overseas since Israel does not allow absentee balloting and she was at a loss of who to choose this time around.
Considering there are an estimated 20,000 or fewer Messianics in Israel, and even fewer are eligible to vote, the votes of believers – even as a united bloc – wouldn't push any party over the threshold.
But after a seemingly endless cycle of elections in which any vote didn't seem to count in the end, one thing is certain: fear of a "throwaway vote" has dissipated.
*Regarding Christians in Israel, Evangelicals identify more closely theologically with Messianic Jews and tend to have different voting priorities than traditional Israeli Christians, most of whom are Arab. In part 2 we will speak with traditional Christians who live in Israel and find out how they plan to vote.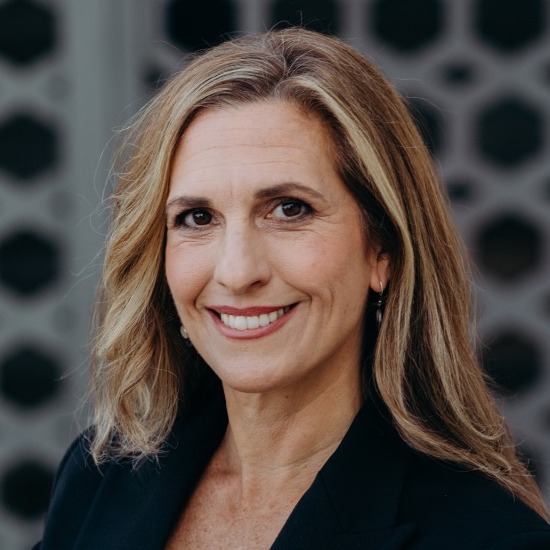 Nicole Jansezian was the news editor and senior correspondent for ALL ISRAEL NEWS.
Popular Articles
A message from All Israel News
Help us educate Christians on a daily basis about what is happening in Israel & the Middle East and why it matters.
For as little as $5, you can support ALL ISRAEL NEWS, a non-profit media organization that is supported by readers like you.
Donate to ALL ISRAEL NEWS
Latest Stories
Comments