How to 'taste' Jerusalem with just one click
East Jerusalem Goods is selling traditional Israeli and Middle East foods online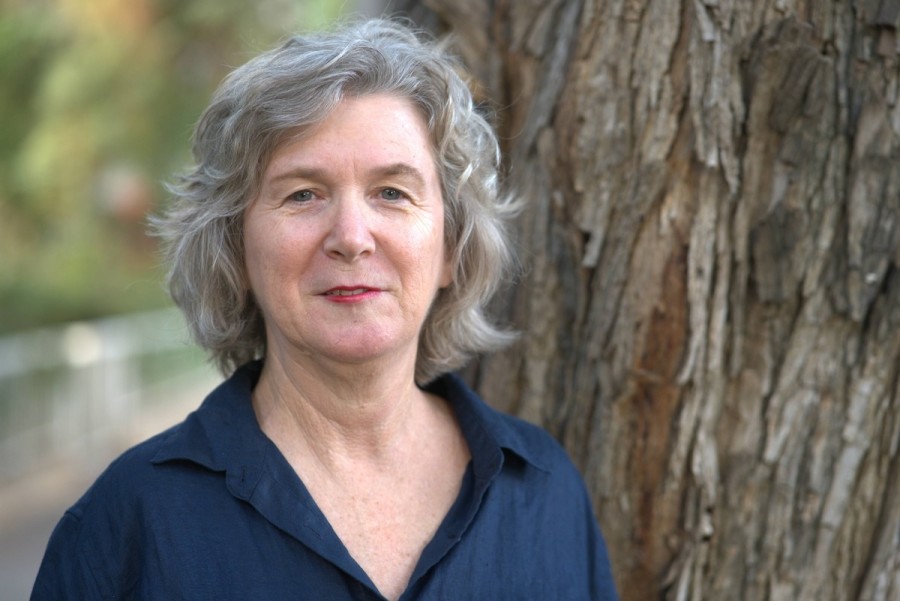 Michal Palti, owner of the "East Jerusalem Goods Company." (Photo: Michal Naishtein)
Michal Palti wanted to give those "who don't know Israel and mostly rely on external media insight into the wonders of Israel." 
She decided to do it through food.
Palti is the former food correspondent for the Haaretz daily newspaper. In her role, she used to travel around Israel and meet food suppliers and farmers and hear their stories, she told ALL ISRAEL NEWS. But she was always interested in starting her own online business.
"I liked the idea of one person selling something from one part of the world to another person who was buying it from the other side of the world," Palti said. "I looked on eBay and saw that there were people selling all kinds of things. So, I uploaded some halva [a traditional Middle Eastern sesame dessert] and it was like magic. People just liked it from all over the world."
Palti knew she was on to something but she also knew that her business could not only center on some halva bars uploaded to eBay. She connected with Lilach Rubin, a culinary expert and food researcher for East Jerusalem, and together they birthed "the East Jerusalem Goods Company."
"Inside every jar, buried in a taste, upon each aroma, is a story, a heritage, a tradition, a memory," it says in the center of their website, where visitors can purchase specialty food items made by Jews and Arabs from the Jerusalem region. 
Every one of the roughly 50 products is all natural and made in the traditional way – often by hand. 
The company takes the products, which still include halva, but also tahini, zaatar, pomegranate tea and traditional laban, and vacuum pack them so that they can travel anywhere and last for up to a year. They also created combination gift boxes.
Products are still sold via eBay, but also Palti's own private website: https://eastjerusalemgoods.com. She and Rubin have since parted ways. 
Every item is both kosher and certified by the Israeli Health Ministry.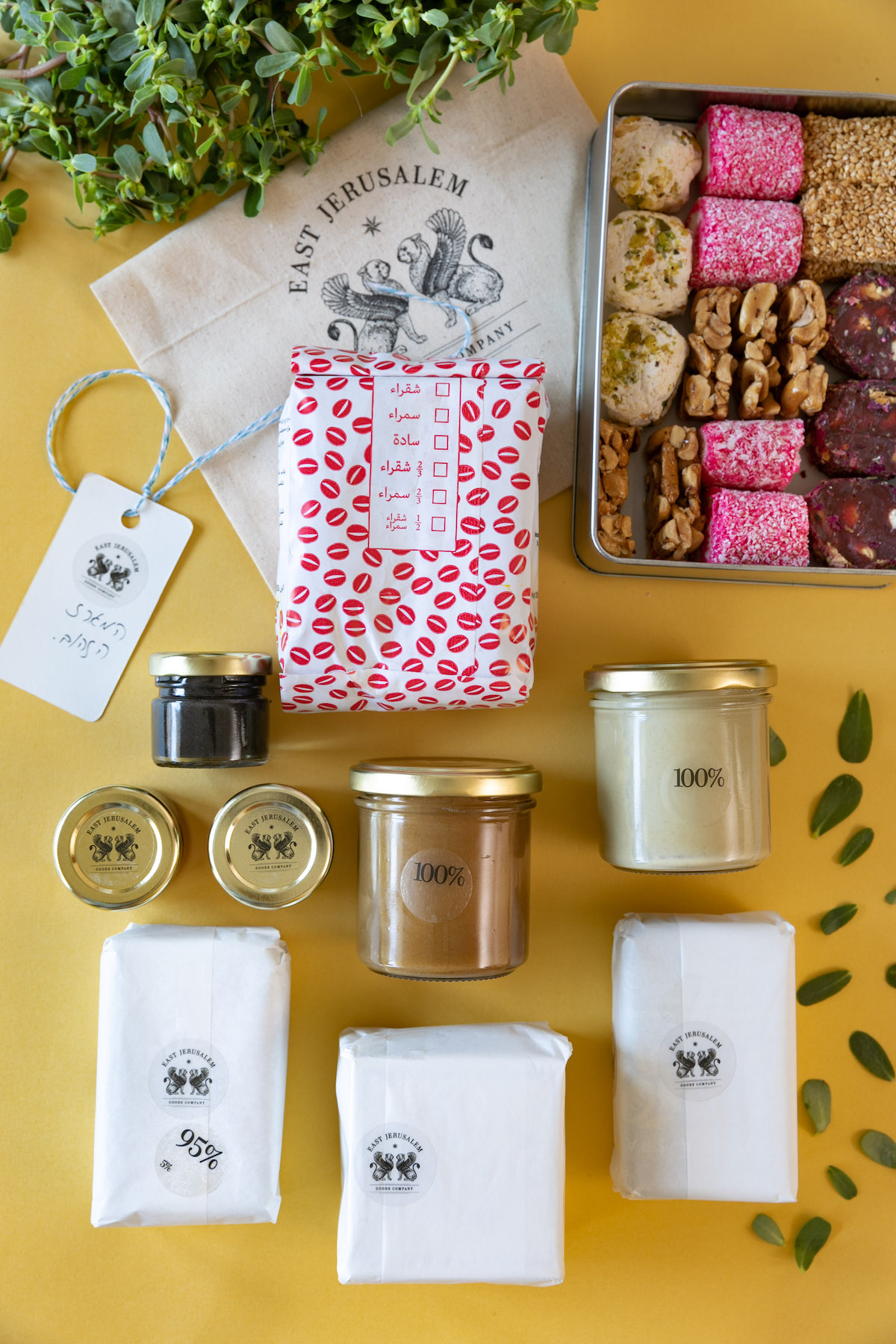 Gift box (Photo: Michal Naishtein)
"It is always amazing, because one day I visit the farmer and pick up olive oil from his first harvest and the next day I put it in jars or cans and it travels to Russia, Japan or the United States," Palti said. 
Every item is carefully selected, she added. For example, the sesame seeds for the company's most popular tahini are crushed by hand using grinding stones that its makers brought back from Syria. 
The yogurt stone is made by a variety of farmers near Nablus and the city of Hebron from pasteurized and pure organic goat milk. The herd of goats is being fed only from the natural flora of the Jerusalem mountains.
"It is very important to me to work only with farmers and producers that are interesting in some way, that they have a story to tell and are not some kinds of factory," Palti told ALL ISRAEL NEWS.
Yogurt stone (Photo: Michal Naishtein)
Kamel Hashalmon produces a special line of tahini for East Jerusalem Goods called "El Najem." He is the owner and the chef behind "El Yasmin" tahini and halva that is sold in Abu Gosh and Nablus. Before meeting Palti, his local business was run entirely by word of mouth. Now, he said, sales have really expanded thanks to Palti's online presence. 
He explained to ALL ISRAEL NEWS that he still makes his tahini and halva in the "very old way, the traditional way," without adding oil like one would generally see in packaged products. He and his family add only natural sugars and flavors instead. They also make grape molasses and traditional molasses.
"People know me in Israel and come to my store," Hashalmon said. "Now they know me all over the world."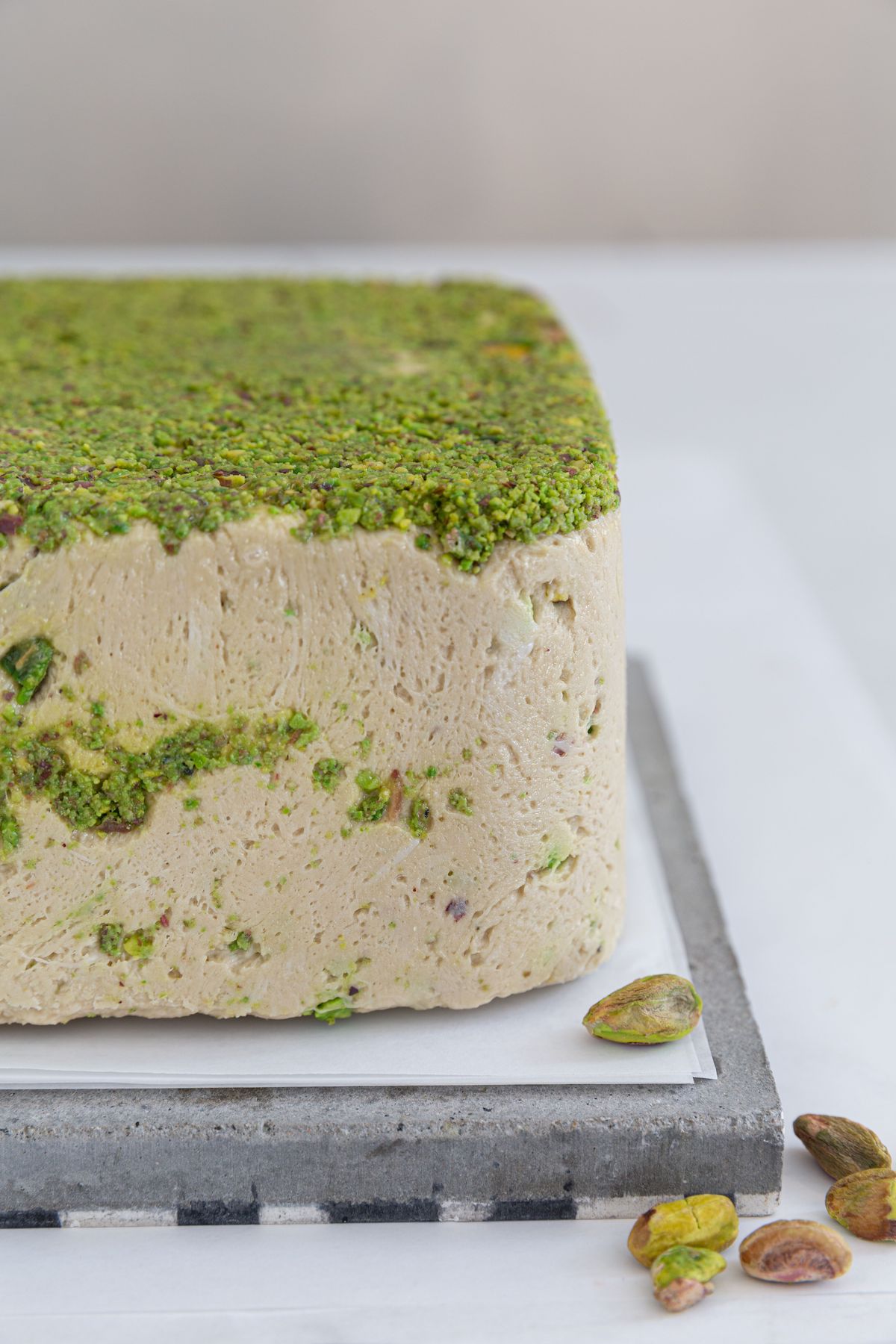 Pistachio halva (Photo: Michal Naishtein)
JEWS AND ARABS WORKING TOGETHER
Palti said that the business, which started shortly before COVID-19, really took off after the first lockdown when people were looking for interesting things online and wanted everything delivered to their door. 
"At first, I was not sure consumers from abroad would buy food from a small business they are unfamiliar with," Palti admitted. But she said that offering checkout with PayPal has enabled her customers to feel that they are making a safe purchase from a business they don't initially know.
"As a result, I was able to grow my audience globally while allowing my consumers to purchase without having to reveal their financial information," she said. "Using PayPal has not only expanded my business but has also allowed me to promote this important cause worldwide."
Palti said she loves seeing her items sent as Christmas presents, Mother's Day and Father's Day gifts all around the world, with daughters or sons buying the goods from one state and shipping them to another.
She also loves highlighting the way Jews and Arabs are working together. 
"Since we hear a lot about the Middle Eastern conflict, it is important to highlight this collaboration between Israeli and Palestinian goods," Palti said. 
Moreover, she added, "People want to get a package from Jerusalem because it is the capital of all three [monotheistic] religions and really the capital of the world."
Rosehip halva (Photo: Michal Naishtein)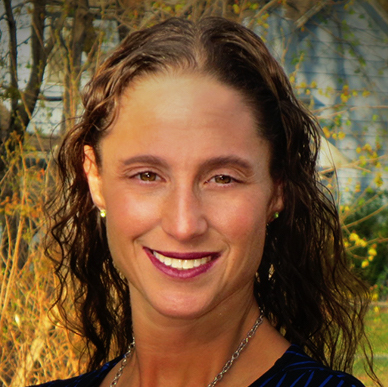 Maayan Hoffman is a veteran American-Israeli journalist and strategic communications consultant. She is Deputy CEO - Strategy & Innovation for the Jerusalem Post, where she also served as news editor, head of strategy and senior health analyst.
A message from All Israel News
Help us educate Christians on a daily basis about what is happening in Israel & the Middle East and why it matters.
For as little as $5, you can support ALL ISRAEL NEWS, a non-profit media organization that is supported by readers like you.
Donate to ALL ISRAEL NEWS
Current Top Stories
Comments