Holocaust survivor trying to help his rescuer's great-granddaughter to gain legal residence in Israel, but Israeli authorities are saying "no"
Israeli law extends certain privileges to those designated "Righteous of the Nations" to live and work in Israel – so why is this case different from all other cases? ALL ISRAEL NEWS explains
Marloes Sonneveld (center) with her brother and mother. (Photo courtesy)
Marloes Sonneveld is the great-granddaughter of a woman who rescued a Jewish boy in the Netherlands during the Holocaust.
Raised in the Netherlands, Sonneveld has been studying in Israel for the last several years, making friends and building a life here.
Now, in love with Israel and the Jewish people, she is asking Israel for legal residence in the country.
It's not going well – so far, Israeli officials have resisted her application.
Yet in a touching twist of generational fate, the man who was rescued by Marloes Sonneveld's great-grandparents, is pleading with Israeli authorities to allow his rescuer's family members to be able to live in Israel.
The story is beginning to attract wider attention, especially after an Israeli news program – KAN channel 11 – broadcast a report and interviews with the key players during a Jan. 31, 2021 program.
"Her great-grandmother saved my life, risked her life for me, did everything for me. Every morning that I drink coffee, it's thanks to her," Simi Liebel told KAN 11 news. "Today I am ashamed of my country that she [Sonneveld] needs to go all the way to me for help. Why are we counting generations? It's in the genes, this goodness goes from generation to generation."
Sonneveld came to Israel four years ago and is now a student. Since then her mom and brother also moved here. Her mother, Tabitha de Boks, can legally gain some sort of status in Israel based on a law that extends that privilege to "Righteous among the Nations," their children and grandchildren.
"Righteous among the Nations" is a designation of honor for Gentiles who risked their lives without compensation to save at least one Jewish person during the Holocaust. Some of the more famous names include Corrie ten Boom, Oskar Schindler and Raoul Wallenberg, but there are more than 27,700 individuals officially recognized as Righteous among the Nations. In December, only 209 of them were still living.
Sonneveld told ALL ISRAEL NEWS that she was 9 years old when her great-grandmother was posthumously given the status of Righteous Among the Gentiles by Yad Vashem, the World Holocaust Remembrance Center.
"I went with my family to a ceremony in the Netherlands. That's when I fully realized the impact of the story. Before that I had heard the story, but not fully realized its importance," Sonneveld recalled. "In school you always hear about the Holocaust, but you don't know the stories."
She later met Liebel in Israel and heard his story in his own words.
"To hear it from him was so emotional," she said. "You really understand what an impact it had on people, and what they had to go through, to not know what was going to happen to them and to live in danger all the time."
Sonneveld's great-grandmother, Truus Meijerink, was just 23 and living in the Netherlands when she convinced her parents to hide a 3-year-old Jewish boy, Simi Liebel, in their home. He had been smuggled from a camp that arranged for children to be deported to the Auschwitz concentration camp.
Meijerink took Liebel home on her bicycle, covering him with a raincoat so the SS soldiers wouldn't see him. Once home, they invented a story that Liebel was a Dutch boy whose parents were killed in the bombing of Rotterdam. The cover was successful, and the boy lived with the family for three years until the war ended.
Remarkably, Liebel's mother also survived the war. She was reunited with her son and they moved to Israel, subsequently losing contact with the Dutch family who had saved Liebel.
Fast forward to 1992 — almost 50 years later — Liebel, living in Israel, placed a classified ad in a Dutch newspaper to find his rescuers and was reunited with the family.
Liebel is now in his 80s.
About 15 years ago, Sonneveld's grandparents moved to Israel and settled in Rosh Hanikra, located on the Mediterranean coast in northern Israel on the border with Lebanon.
Sonnenveld is currently studying archaeology at Hebrew University in Jerusalem on a student visa.
"Because I'm one generation too far I cannot get residence," Sonneveld said. "I don't want to just finish my degree and have to go back and that's what would happen if things stay this way."
Liebel contended for the family who he said is "even more patriotic than I – they live next door to Hezbollah."
"Every Holocaust Memorial Day (this family) travels around the kibbutzim in the Galilee, telling my story, which I'm not capable to do," he continued. "I sit at home and don't talk about it, I can't deal with it. I have repressed it."
KAN 11 reporter Yuval Agasi asked de Boks what she would say to the Ministry of Interior that has ruled it must "draw the line" and refuse Israeli residence to her children.
"My grandmother never drew the line and I'm very happy she didn't, and I'm sure Simi is also very happy she didn't," she responded. "I think there are always exceptions."
Liebel asked why Israel would limit these Righteous Among the Nations at all.
"Are there dozens of great-grandchildren like these who come here and want to be here?" he said, offering even to switch places with her if it were possible.
Sonneveld said she feels home in Israel and wants to stay.
"Even if you are a descendant of a Righteous Among the Nations, it does not automatically mean that you want to build a life here and live here. And we do," she said. "Even if I'm not Jewish and 'just fourth generation.' I honestly have no idea what I will do if I can't stay. I was born in the Netherlands, but my heart belongs in Israel."
De Boks said living in Israel is a dream and "something I've wanted my whole life."
But if her children are forced to leave?
"How would I do that? I can't even think about it," she said.
KAN's reporter Agasi found one other case of descendants of Righteous among the Nations who wish to live in Israel, a Serbian family with a similar story. Back in 2018, the great-granddaughters of Palo and Ana Dudas, a Serbian righteous couple, said their visas were initially declined. After the media exposure, the head of the Ministry of Interior intervened and overturned the decision and the two women were allowed to remain in Israel with their mother. Their visas, however, are not permanent and still must be renewed on a regular basis.
Agasi arranged for the two families to meet and exchange their experiences and the public support they have received as a result of the media coverage.
The Interior Ministry's response, so far, has remained the same.
"As a gesture of thanks to the Righteous among the Nations, there is a procedure which allows them, their children, and also their grandchildren to live and work in Israel for a defined time. Great-grandchildren are not included in this directive," the ministry said in a statement.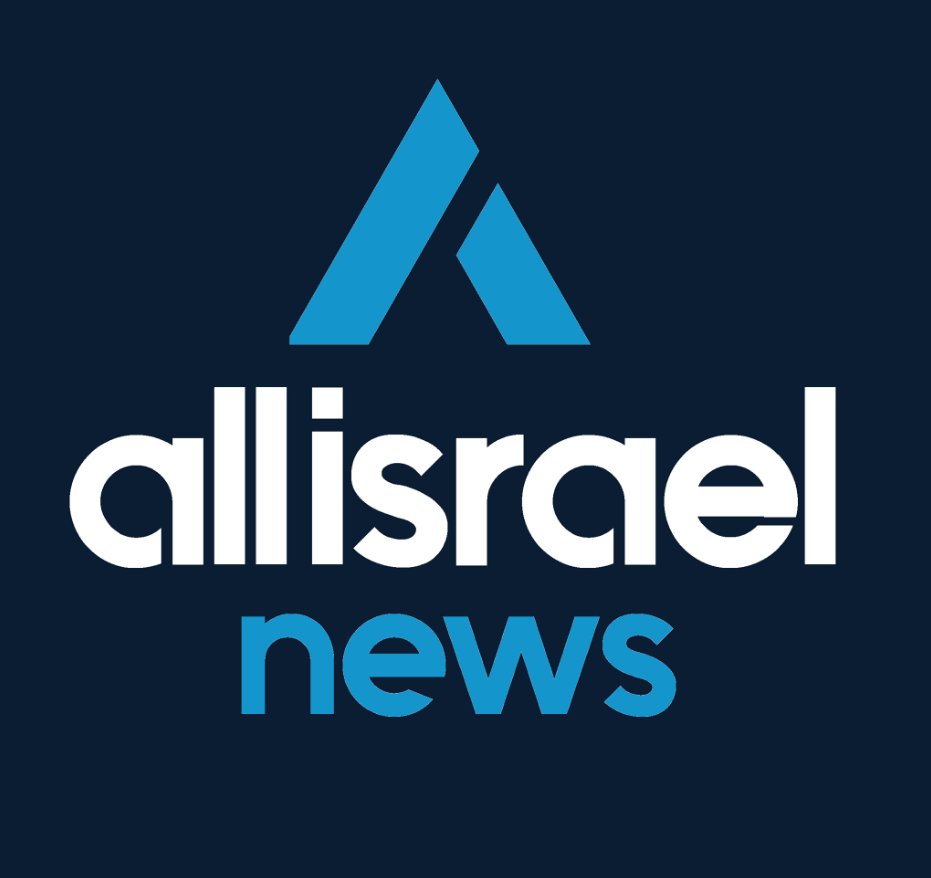 The All Israel News Staff is a team of journalists in Israel.
A message from All Israel News
Help us educate Christians on a daily basis about what is happening in Israel & the Middle East and why it matters.
For as little as $5, you can support ALL ISRAEL NEWS, a non-profit media organization that is supported by readers like you.
Donate to ALL ISRAEL NEWS
Current Top Stories
Comments