High inflation and higher interest rates to weigh further on Israel's housing sector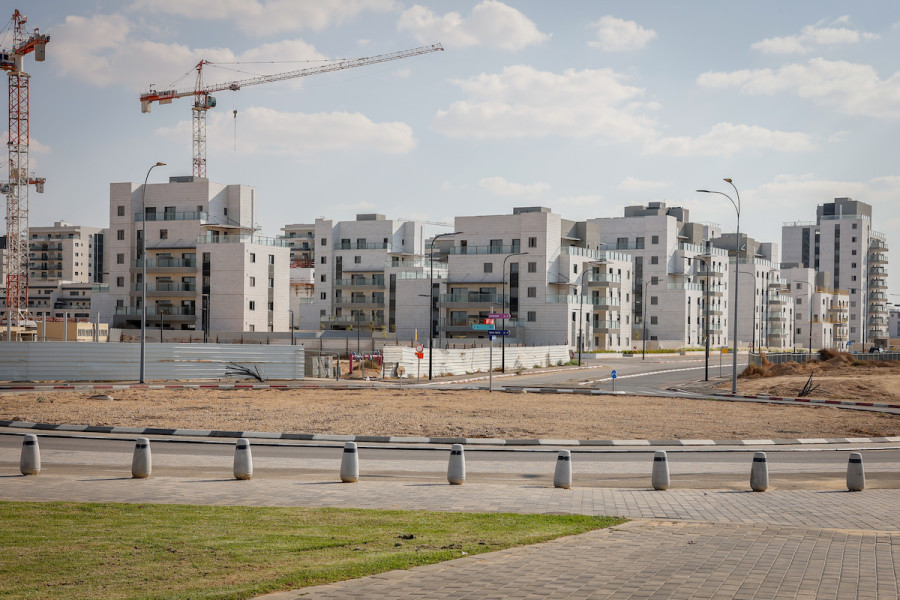 View of new housing in the southern Israeli city of Beersheva, Nov. 18, 2022. (Photo: Gershon Elinson/Flash90)
Last year marked the end of an era of ultra-low interest rates. With high inflation advancing, virtually all leading central banks have tightened monetary policy to levels not seen since the 2008 global financial crisis. 
The Bank of England raised interest rates by 3.25%, while the U.S. Federal Reserve increased them by 4.25%. Even the European Central Bank, which famously cut rates to zero in 2016, had to make a move and hike borrowing costs to 2.5% in order to keep inflation under control.
Needless to say, the Bank of Israel was not an exception and was compelled to act in April 2022 to combat excessive inflation by increasing interest rates to a 10-year high within six months. However, even though inflation hit a decade high, it is still considered modest in comparison to large Western economies where it has reached double digits.
According to some experts, the latest interest rate increases will have a considerably greater negative impact on loan and mortgage recipients than reducing the rate of inflation.
To illustrate the point, consider one specific company that is a leader in its industry and a constituent of the large companies' index TA-35. The name of the firm is Shikun & Binui. Moreover, what is happening to the company could be considered a microcosm of the Israeli construction industry as a whole, given that companies of this type are notoriously leveraged. Now, taking on debt is reasonable in a low-interest rate environment, but things quickly go south if the cost of credit rises dramatically in a short period of time. And this was exactly what Shikun & Binui were experiencing during the past year.
In March, when the cost of borrowing money was near zero, Shikun & Binui secured a loan of NIS 820 million to purchase land north of Tel Aviv for the construction of apartments. At the time, the yearly servicing cost was NIS 13 million, as the prime rate was 1.6%. However, as a result of the Bank of Israel's decision to begin increasing interest rates, this endeavor turned out to be quite pricey, ending up costing the company NIS 43 million as the prime interest rate jumped to 5.25%. 
All would have been well if this was the end of the project's development. However, this was not the case, as the allure of inexpensive financing promoted debt accumulation, especially when property values showed no signs of deceleration. Therefore, the corporation took out a larger loan (1.18 billion NIS) to fund another project during the same month. 
As with a first loan, the company's initial interest rate increased from 1.6% to 5.25% after six months, costing Shikun & Binui an additional NIS 62 million per year. As the company's bonds reached a yield of 7%, credit rating agencies could not have ignored the fact that its debt was rapidly expanding. This is likely the reason why its stock fell by more than 50% in the past year. 
What is occurring at Shikun & Binui is essentially reflective of its industry. It indicates potential difficulties for the sector in 2023, since the income statement line item for interest rate expenses will increase for a considerable number of companies, taking the wind out of the sails of the key economic engine. 
For the reasons outlined above and as reported by Isranomics last month, it appears that the level of corporate debt has increased significantly over the past year. Therefore, it will be crucial to keep an eye on the Bank of Israel's next steps in order to determine the economy's direction and the stock market in particular, as construction firms make up a large portion of key indices.
This article originally appeared here and is reposted with permission.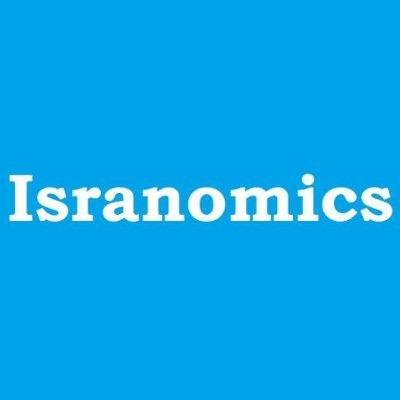 Isranomics.com is a website that takes a unique look at Israel's economy, business, and innovations. It gives an overview of what's going on in the country's financial markets and provides its readers with useful information about Israeli companies that work in Israel and around the world. It is a good source of information for anyone who wants to get to know Israel from a non-political point of view.
A message from All Israel News
Help us educate Christians on a daily basis about what is happening in Israel & the Middle East and why it matters.
For as little as $5, you can support ALL ISRAEL NEWS, a non-profit media organization that is supported by readers like you.
Donate to ALL ISRAEL NEWS
Current Top Stories
Comments