Hezbollah's ticking time bomb: Netanyahu pinpoints terror group's weapons stash
In speech at UN General Assembly, Israeli PM says Hezbollah's weapons are stored near civilian areas with one warehouse dangerously located next to a gas factory
Prime Minister Benjamin Netanyahu's speech to the UN General Assembly regarding Hezbollah weapons facilities. (Photo: Twitter screenshot)
The Israeli military posted on social media the coordinates to Hezbollah's alleged weapons stockpiles in Beirut following Prime Minister Benjamin Netanyahu's speech to the United Nations General Assembly in which he accused the terror organization of stashing arms in Beirut's civilian neighborhoods.
In his speech on Tuesday, Netanyahu accused Hezbollah of keeping a weapons storage site precariously set next to a gas factory. He used a map to pinpoint the exact location and then appealed directly to the Lebanese people.
"You should tell them, 'Tear these depots down,'" Netanyahu said referring to Hezbollah.
"This secret arms depot, right here," he pointed to a map, "is adjacent, a meter away, from a gas company. These are gas canisters. Right here. It's a few meters away from a gas station. ...And it's embedded in civilian housing here, civilian housing here. For the Janah neighborhood residents: This is the actual coordinates."
Janah is near the city's international airport.
On Twitter, the Israel Defense Forces wrote: "Here are the coordinates to put in your Waze. Let's hope the journalists get there before Nasrallah's moving trucks do."
The tweet added GPS coordinates with "two bonus sites to check out afterward" and a winking smiley face.
As expected, Hezbollah leader Hassan Nasrallah denied storing missiles in Beirut and even took journalists on a tour of the site.
"We will allow the media to enter at ten in the evening the facility that Netanyahu spoke about, so that the world would discover his lie," Nasrallah said. "We do not put missiles in the port of Beirut or near a gas station, and we know very well where we should place our missiles."
The organization later released a photo of a facility that appeared to store oxygen tanks.
In August, a massive blast in downtown Beirut took out entire neighborhoods after tons of ammonium nitrate that were stored for six years in a warehouse at the port exploded.
"We all saw the terrible explosion at Beirut port last month. Two hundred people died, thousands of people were injured, and a quarter of a million people were made homeless," Netanyahu said.
Another tragedy like this can be prevented, he said, adding that a weapons depot exploded a few days ago in south Lebanon.
"And that is why the international community must insist that Hezbollah stop using Lebanon and Lebanese civilians as human shields."
Netanyahu's UN speech prompted cries from American lawmakers to sanction the terror group. U.S. Sen. Ted Cruz said on Twitter saying he was "deeply disturbed" by Netanyahu's presentation.
"It's long past time for the administration to impose sanctions mandated by my 2018 human shields law," Cruz wrote.
Rep. Mike Gallagher agreed that Hezbollah "is using civilians as human shields. It's past time for the Treasury Department to impose sanctions – mandated by my bill, the Shields Act – on anyone complicit in these war crimes."
In his speech, Netanyahu squarely laid the blame on "the greatest enemy of peace in the Middle East — Iran."
"Iran wantonly and repeatedly attacks its neighbors, and it's terror proxies are directly involved in violence throughout the Middle East, including in Iraq, Syria, Yemen, Gaza and of course, Lebanon," Netanyahu said referring to the terror group Hezbollah, which is based in southern Lebanon on the border with Israel.
He also thanked U.S. President Donald Trump for pulling America out of the Iranian nuclear deal. He said the deal has enabled "a richer and bolder Iran" well on its way to superior nuclear capabilities.
Netanyahu also said the "expanding circle of peace" will soon include other countries that will join the United Arab Emirates and Bahrain in making peace with Israel.
"Israel calls upon all members of the Security Council, stand with the United States against Iran's aggression, stand with it in insisting that Iran end its nuclear weapons program once and for all, stand with the United States in confronting the greatest danger to peace in our region.
"And if you do, I am confident that in the years ahead we will be able to celebrate more good news from the Middle East," he said.
After the speech, Gilad Erdan, Israeli ambassador to the UN, urged the Security Council to declare all of Hezbollah a terrorist organization.
"Hezbollah's continued development of its terror infrastructure within Lebanon will lead to a much greater disaster than what happened at the port of Beirut. Today, I call on the Security Council to hold an urgent discussion on the Prime Minister's revelations, and declare all of Hezbollah a terrorist organization," Erdan said in a statement.
FULL TEXT OF NETANYAHU'S SPEECH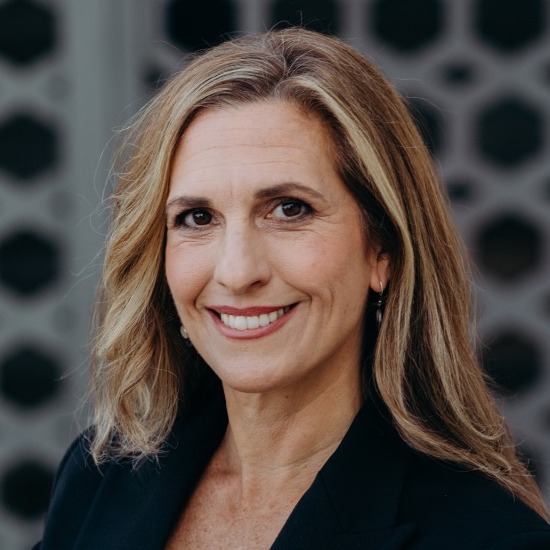 Nicole Jansezian was the news editor and senior correspondent for ALL ISRAEL NEWS.
Popular Articles
A message from All Israel News
Help us educate Christians on a daily basis about what is happening in Israel & the Middle East and why it matters.
For as little as $5, you can support ALL ISRAEL NEWS, a non-profit media organization that is supported by readers like you.
Donate to ALL ISRAEL NEWS
Latest Stories
Comments