HE IS RISEN: I loved joining 2,000 Christians at The Garden Tomb's Easter sunrise service in Jerusalem this morning
Despite mounting terrorism in Israel, we came to celebrate because our Messiah has conquered the grave
The Garden Tomb in Jerusalem (Photo: Lynn A. Rosenberg)
JERUSALEM, ISRAEL— I can't really explain just how thankful I felt to join some 2,000 fellow Christians who gathered for the sunrise service at The Garden Tomb here in Jerusalem on this gorgeous Easter Sunday morning. 
Temperatures were mild, and a warm breeze blew through the flowers and trees. 
Two services were held in English and there was also a "Scandinavian" service filled with Bible reading, beautiful worship music, strong preaching, and the fellowship of believers from all over Israel and the world, rejoining in front of an ancient tomb that really is empty.
I arrived with friends at 5:30 a.m. to get into line.
By the time the gates opened at 6 a.m., the line stretched down the alleyway, then curved down the sidewalk of Nablus Road in East Jerusalem.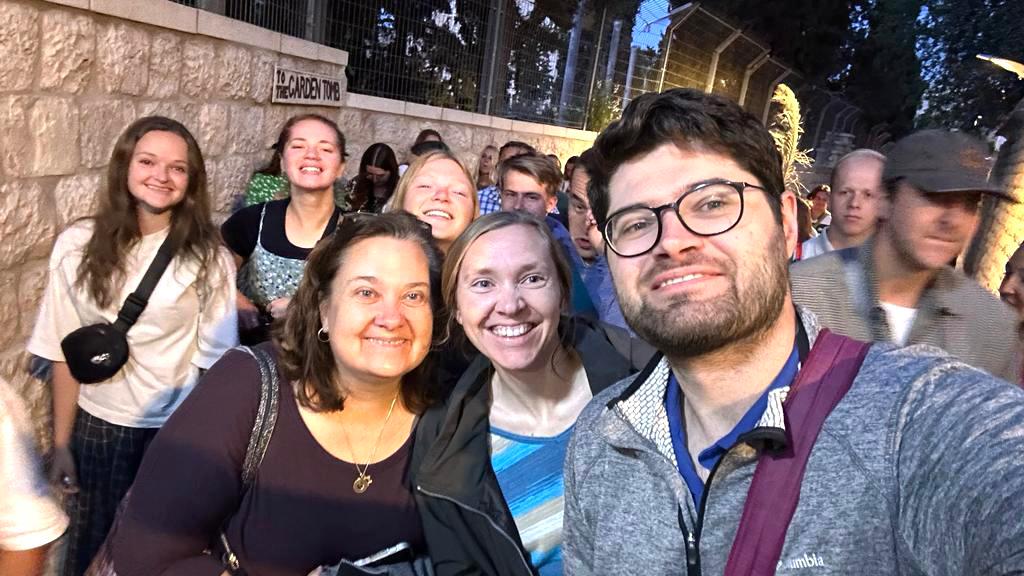 The author heading to the Garden Tomb
We read passages of Scripture recalling that historic Sunday morning in the first century when the women who followed Jesus hurried to tell the Apostles Peter and John that the tomb was empty, that His body was gone.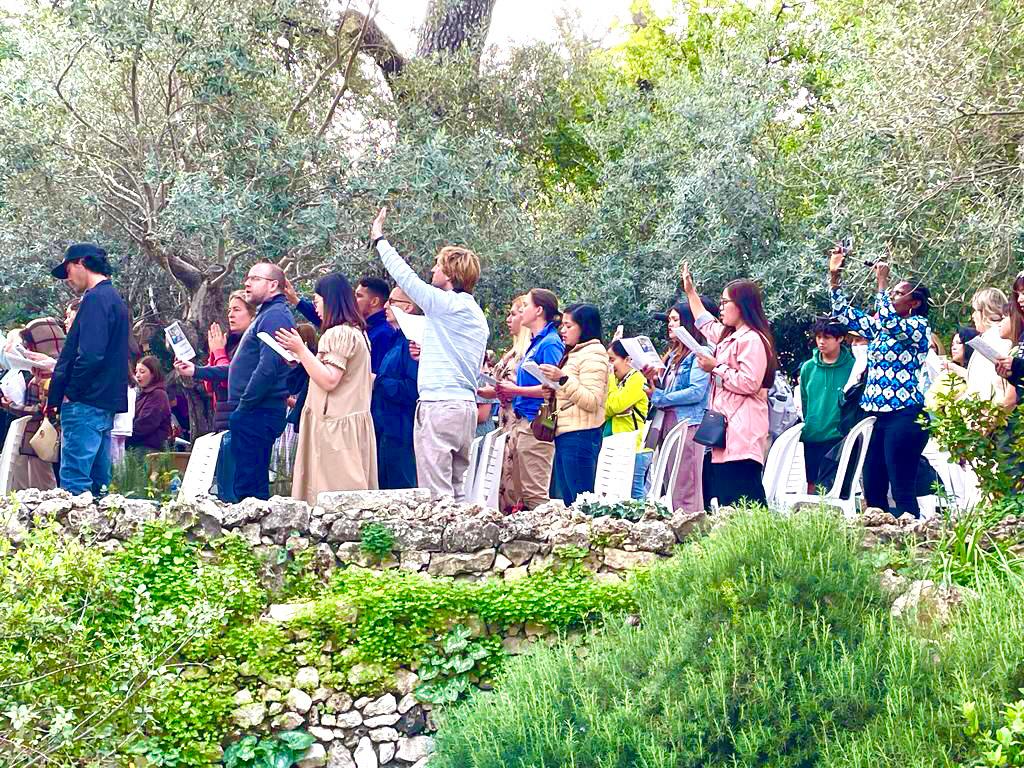 Christians worshipping at the Garden Tomb in Jerusalem (Photo: Lynn A. Rosenberg)
And we recalled the moment when those two men ran to the tomb and found it empty, with the grave cloths still there. 
As the Apostle John wrote, he "saw and believed."  
Nicky Gumbel, from Alpha International and Holy Trinity Brompton Church in London, brought a clear message from Scripture about the evidence we have for our hope in Christ, starting with the empty tomb. 
After Gumbel spoke, we were led in prayer for those who are grieving the death of loved ones, for the persecuted Church around the world, for revival in the global Church, for all the home churches represented there, and finally for ourselves and our own walk with the Lord.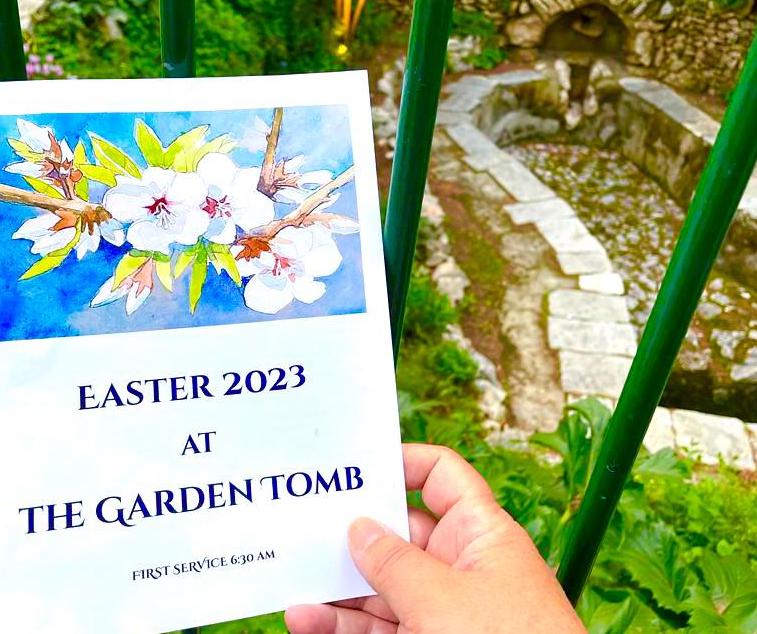 With so much tension and several terror attacks here in Israel during this year's Holy Week, it was powerful to say together, "O death where is your sting?" and reaffirm that our Messiah's life, death, and resurrection give those who receive Him the confidence of eternal life because He has truly conquered the grave. 
The Garden Tomb leadership and staff do not claim that this tomb in eastern Jerusalem is definitively the tomb of Jesus. 
At the very least, the site is a beautiful and powerful visual example of an ancient tomb and garden very similar and very close geographically to the tomb where Jesus of Nazareth was buried and lay for three days before being miraculously raised from the dead by God the Father.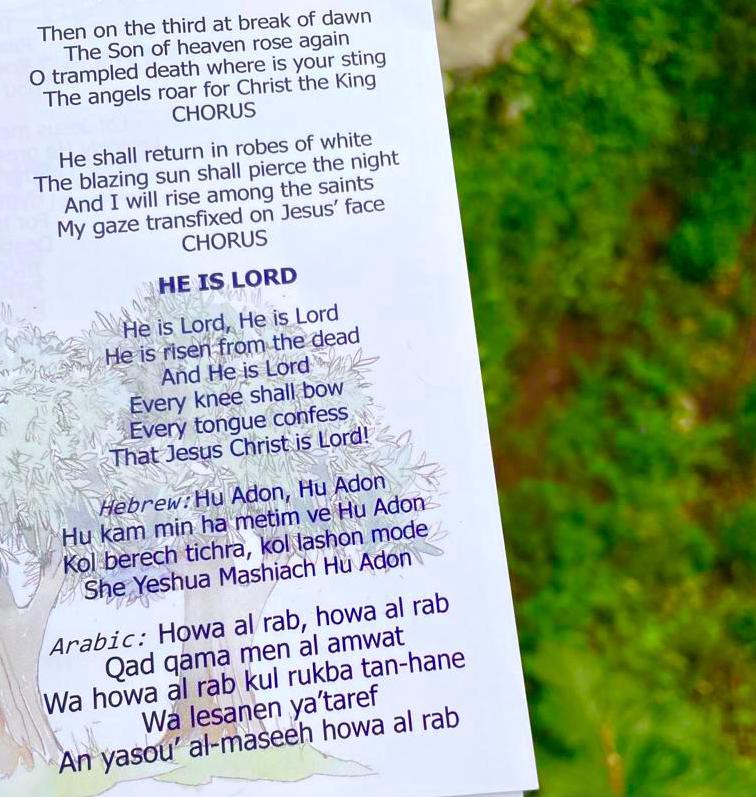 The Apostle John wrote in his gospel (chapter 19, verse 21), "Now in the place where He was crucified there was a garden, and in the garden a new tomb in which no one had yet been laid."
Standing in the quiet of the Garden Tomb's trees and flowers, listening to the gentle birds sing, one can certainly imagine what the place was like where Jesus' body was lain. 
And it is here that some 450,000 people a year – both believers and the not-yet-convinced – come to visit to learn about why Jesus came to die and rose again to prove that He is our long-awaited Messiah and Savior. 
On this glorious Easter Sunday, what a special joy to celebrate Christ's glorious resurrection with so many believers in such a unique place!
The second English service was live-streamed by CBN (Christian Broadcasting Network) and is posted on their YouTube channel.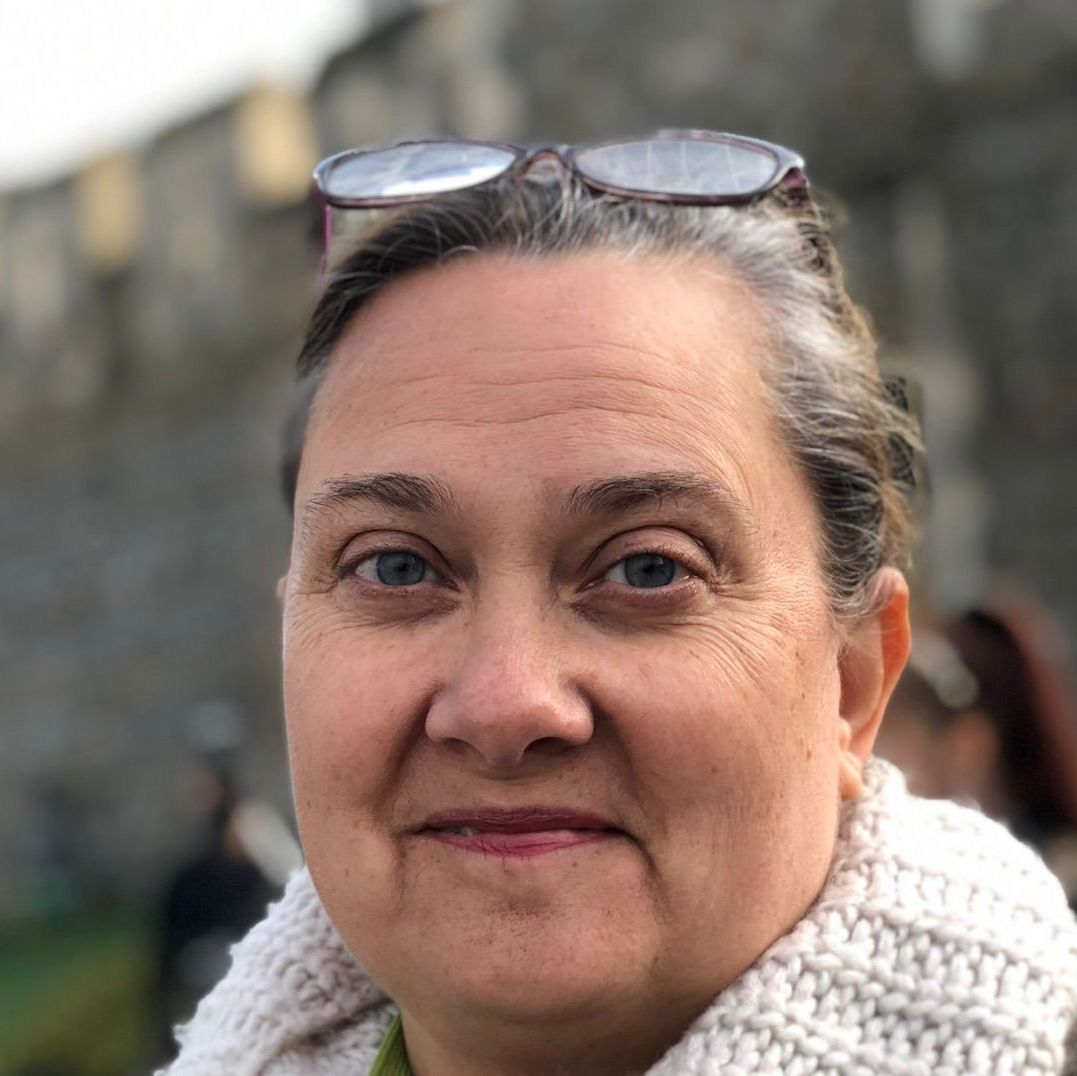 Lynn A. Rosenberg is a writer and Bible teacher with a Master's degree in leadership and theology from Western Seminary. She is also the co-founder of The Joshua Fund. The wife of the founder of ALL ISRAEL NEWS, she and Joel are dual U.S.-Israeli citizens and live in Jerusalem.
Popular Articles
A message from All Israel News
Help us educate Christians on a daily basis about what is happening in Israel & the Middle East and why it matters.
For as little as $5, you can support ALL ISRAEL NEWS, a non-profit media organization that is supported by readers like you.
Donate to ALL ISRAEL NEWS
Latest Stories
Comments