Group of doctors, researchers plus Israeli musician file suit against Israeli government over green passport
Apologize to Israelis who will be treated 'as second-class citizens, without any justification, need or proper purpose'
People present their "green pass" to enter a concert by Israeli rock singer Shalom Hanoch, March 6, 2021. (Photo: Tomer Neuberg/Flash90)
Israeli musician Matti Caspi participated with the Public Emergency Council for the Corona Crisis in suing the State of Israel and the Ministry of Health over the green passport.
The court gave the government two weeks, till Aug. 15, to respond.
"We are sorry for the many citizens who will spend two weeks as second-class citizens, without any justification, need or proper purpose," the PECC wrote on its Facebook page. "However, we are glad that the court understood that the issue is important and should be addressed quickly."
The "green passport" is Israel's version of a vaccine passport which prevents the unvaccinated from entering specific venues including restaurants, theaters, arenas, hotels and gyms.
Caspi made news last week when he announced that he was canceling his concerts as long as the green passport restrictions were in effect barring the unvaccinated from venues including Caspi's own shows.
"I won't cooperate with dictatorship or fascism," he said. "I would rather disappoint myself and not perform, than disappoint even two people who will want to come to my performances and will not be allowed to because we have not been vaccinated. I will only come to the shows if all the restrictions are removed and anyone who wants to will be allowed to come to my shows."
Another Israeli artist, Sarit Baruch, followed suit citing Caspi's inspiration.
"With great sorrow, but also with pride, I announce that I will not be coming to play at parties and events that require a 'green note,'" she wrote on Facebook.
"After much deliberation, and inspired by Matti Caspi who canceled all his performances until the end of the green pass restrictions, I decided that I too would not give a hand to the selection, exclusion, turning away and to the separation being imposed on us."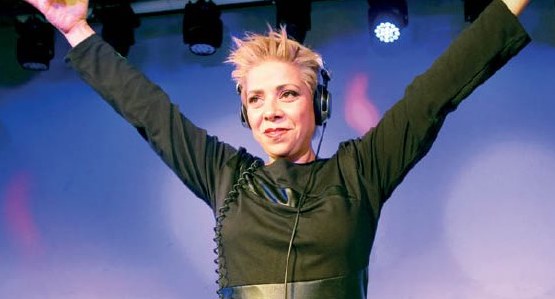 Sarit Baruch (Photo: Facebook)
A doctor from the PECC, Alon Bar, applauded Caspi's decision.
"The green mark is not only morally wrong, it is a medical and epidemiological folly that has no medical justification," he wrote on Caspi's Facebook page.
Prof. Asa Kasher – who is one of the plaintiffs in the suit filed regarding the green passport – and Dr. Aviv Segev wrote in an article that appeared in Globes, an Israeli business source, that the green passport is a slippery slope to more governmental control over the population.
"We agree to this now, with the COVID vaccine, because of the state of emergency. But what about the 'yellow passport' when we discover the bird/pig/rabbit flu, like in 2001 or 2009? Or just a severe flu season, which kills, by the way, over 1,000 people a year?" the two wrote in an op-ed titled, "The Green Passport: A small step for the economy, a huge step for the loss of individual freedom."
"Maybe in two years we will have an 'orange passport,' a psychiatric certificate before boarding the plane, 'make sure you do not endanger the flight if you have been hospitalized or received psychiatric medication.' And how much time to the 'light blue passport'?"
They called it not the green passport, but a black hole.
"Let's be clear. With the green passport, there will be two populations here: One of them will be defined as 'dangerous,'" they wrote. "If you have not listened to history lessons, then you have already seen it in 10 Netflix series – and you already know how it ended."
The PECC is an organization comprised of physicians, researchers and social welfare professionals established in response to the government's handling of the COVID pandemic.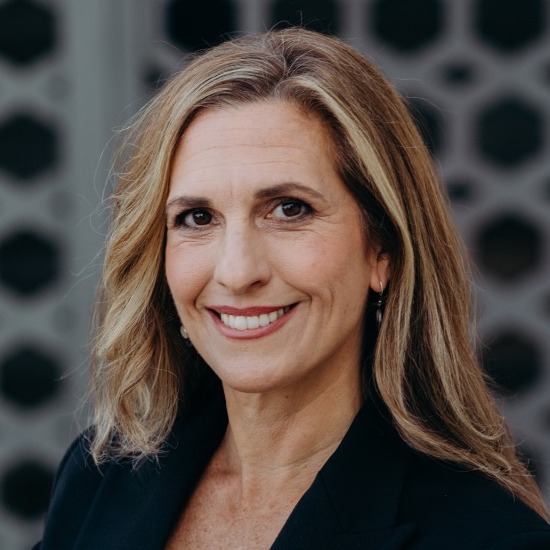 Nicole Jansezian was the news editor and senior correspondent for ALL ISRAEL NEWS.
Popular Articles
A message from All Israel News
Help us educate Christians on a daily basis about what is happening in Israel & the Middle East and why it matters.
For as little as $5, you can support ALL ISRAEL NEWS, a non-profit media organization that is supported by readers like you.
Donate to ALL ISRAEL NEWS
Latest Stories
Comments