Gorbachev remembered in Israel as Soviet leader who allowed Jewish aliyah
Gorbachev's policies kickstarted immigration to Israel, allowed Jews in the Soviet Union to practice their faith
President Mikhail Gorbachev of the Soviet Union listens as U.S. President George H.W. Bush makes remarks at the signing ceremony for the agreement between the U.S. and the U.S.S.R. on the maritime boundary, at the White House in Washington, D.C., June 1, 1990. (Photo: Ron Sachs/CNP/ABACAPRESS.COM)
Mikhail Gorbachev – the Soviet president whose image characterized the waning days of the Cold War – has died at the age of 91. 
Gorbachev, who led the country from 1985 to 1991, was instrumental in the Soviet Union's departure from its strict adherence to Communist rule which prohibited freedom of worship. In Israel, the leader was remembered for lifting restrictions, allowing Jews to both practice their faith and to immigrate to Israel.
As Pinchas Goldschmidt, chief rabbi of Moscow from 1993 until 2022, wrote on Twitter after Gorbachev's death, "3 million Soviet Jews owe him their freedom."
After he became president, Gorbachev shifted the policies of his nation and released political prisoners and "refuseniks" – Jews who fought for the right to emigrate to Israel. He loosened restrictions which led to the wave of Soviet aliyah in the 1980s and early 1990s.
One of the refuseniks was Natan Sharansky, now a human rights activist in Israel. Sharansky was in Soviet prisons for nine years and was famously the first political prisoner released from prison during Gorbechev's tenure.
Sharansky eulogized the leader in a Washington Post editorial. 
"All politicians boast of their achievements when they conclude their terms in office. In this case, however, what Gorbachev said was not a boast, but rather an understatement," Sharansky wrote of the president's final speech in which he recalled his promotion of political and religious freedoms, democracy and capitalism.
"Just a few years earlier, the Soviet Union had been one of history's most frightening dictatorships, sending its troops far and wide, ruling over roughly a third of the globe, and controlling hundreds of millions of its own citizens through intimidation. And while Soviet dissidents (I was among them) told the world that the regime was internally weak, our predictions of its downfall were dismissed as wishful thinking by Western experts mesmerized by the U.S.S.R.'s seemingly unshakable power."
Jewish emigration from the Soviet Union began in earnest after some 250,000 demonstrators rallied in Washington with chants of "Let Our People Go" during Gorbachev's visit in 1987.
Between 1989 and 1999, around 300,000 Soviet Jews immigrated to Israel and more to the United States, according to The Times of Israel. Hebrew University Prof. Mark Tolts said that the Jewish population dropped from more than "2 million in 1970 to less than a quarter of a million by 2019."
A year after he resigned following a failed coup in the Soviet Union, Gorbachev visited Israel in 1992 where he condemned anti-Semitism.
"In the days of Stalin, especially after World War II, anti-Semitism was introduced into domestic and foreign policy," Gorbachev said. "Even after the death of Stalin, this state of affairs continued, but not in openly repressive forms."
Gorbachev's reforms affecting Jews were part of a much broader revolution he led to end the Cold War, the decades-long Soviet-U.S. standoff that many in the west feared would heat up into a nuclear conflict.
Israeli leaders lauded his accomplishments.
"He was a brave leader and great statesman, who contributed greatly to the rehabilitation of relations between his country and Israel, and opened the gates of the Soviet Union for the great wave of Jewish immigration to Israel in the 1990s," Prime Minister Yair Lapid said.
President Isaac Herzog met Gorbachev during his 1992 visit to Israel.
"Mikhail Gorbachev was one of the 20th century's most extraordinary figures. He was a brave and visionary leader, who shaped our world in ways previously thought unimaginable," Herzog said. "Heartfelt condolences to his family and friends."
Gorbachev, who received the 1990 Nobel Peace Prize, died on Tuesday in a hospital in Moscow after an extended illness. He will also be remembered for conducting disarmament talks with then-U.S. President Ronald Reagan, his policy of perestroika (reconstruction) and glasnost (openness).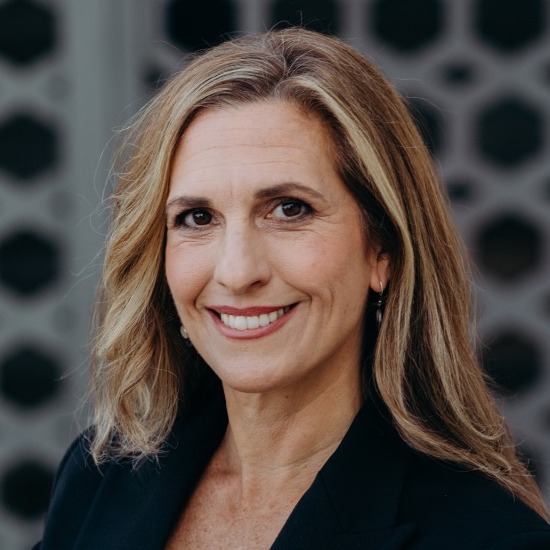 Nicole Jansezian was the news editor and senior correspondent for ALL ISRAEL NEWS.
A message from All Israel News
Help us educate Christians on a daily basis about what is happening in Israel & the Middle East and why it matters.
For as little as $5, you can support ALL ISRAEL NEWS, a non-profit media organization that is supported by readers like you.
Donate to ALL ISRAEL NEWS
Current Top Stories
Comments