Opinion Blog / Guest Columnist
ALL ISRAEL NEWS is committed to fair and balanced coverage and analysis, and honored to publish a wide-range of opinions. That said, views expressed by guest columnists may not necessarily reflect the views of our staff.
Good news from Israel brightens our world
(Photo: Shutterstock)
Bad news constantly overshadows the world and its estimated eight billion people. Amid this bombardment of tragedies, our thoughts are sometimes governed by hopelessness. Yet, although the Jewish homeland faces supersized problems of its own, they forge ahead with world-blessing brilliance that offers hope for humankind.
Israel's thousands of innovations made during the last 30 years could fill a hundred-page book. God's outlook is amplified in Isaiah 49:6 (NIV): "It is too small a thing for you to be my servant to restore the tribes of Jacob and bring back those of Israel I have kept. I will also make you a light for the Gentiles, that my salvation may reach to the ends of the earth." God not only restored Jews to their ancestral homeland on May 14, 1948—He sent the Light of the world, choosing the Jewish people as His vessels in ancient and modern times.
I have captured a few examples here of the Jewish nation's advances, mostly from the Israeli website Israel21c.org. It is an excellent resource for finding health solutions and technological advancements that improve everyday life or ways to increase your advocacy. Clearly, Israel is a small giant, innovating outsized advances in many areas of endeavor.
A start-up called Spike solves what it calls "communication chaos." Aimed at businesses, Spike uses AI to combine team chats, instant messaging, video calls, emails, and meetings in a single convenient platform. Spike's website describes the chaos as a problem for everyone using technology: "A message notification briefly appears on your phone or computer before fading into the background. Now, which app was that? Gmail? Messenger? WhatsApp? Telegram? iMessage? Slack? Microsoft Teams? Google Meet? Zoom?" Spike's business benefits reduce lost time for employees searching for fragmented messages, thus improving productivity.
Another startup was created to help patients navigate the complexities of home self-care after hospitalization. For people recovering at home, Laguna Health developed an app called Caregiver Companion that strives to integrate telephone, internet, and a companion caregiver to navigate homecare. CEO Yoni Shtein explains, "We create a personalized pathway for members to get to their destinations." The app will identify and simplify challenges in the often-bewildering aftercare journey—including childcare, chores, medications, and transportation.
Shtein's idea grew out of his mother-in-law's move home from the hospital in 2016. The entrepreneur recalls, "We all thought … she was on the road to full recovery. Then she suddenly died at home, and alone." After wondering every day whether this could have been prevented, he turned his helplessness and sorrow into a way to make the transitions easier. Within an integrated system, taking into account a patient's home recovery amid anxiety, pain, depression, medications, and scheduling. 
Version Bravo is an excellent example of the close, multi-layered military cooperation between the United States and Israel. When elite Israeli and U.S. Navy SEALS retire, their trustworthiness, drive to succeed, calmness under pressure, and critical thinking mean they're well equipped to be decision-makers. Founded in 2022, Version Bravo springboards these highly valued men into entrepreneurial positions by helping them reach their potential in civilian life after a successful career in the military.
Part of the program includes two weeks in Israel and two weeks in the United States. Nuri Golan is Version Bravo's global director. Stating their core mission is "to help former special operators take their military skills into the business world," Golan says he is deeply excited to promote this first-of-its kind entrepreneur program with American-Israeli collaboration. With an Israeli and American director, supporters of U.S. Navy SEAL and Israel Navy SEAL (Shayetet-13) communities fund Version Bravo.
A team at Haifa's Technion-Israel Institute of Technology is using Artificial Intelligence as a "matchmaker." It uses nanotechnology with existing cancer drugs to match microscopic particles in compatible pairs. Such "combination therapy" helps doctors use lower doses of medicines that target specific cells. It also minimizes side effects.
The tool has already highlighted 1,985 nanomedicine combinations to treat 70 types of cancers. The American Cancer Society estimated that 1.9 million Americans would be diagnosed with cancer in 2022, with 609,360 deaths. This near-miraculous matchmaker of chemically assembled nanoparticles will bless the lives of sufferers and families globally!
Moving to another industry: Israel's agricultural and water innovation startups also benefit the United States—as well as Africa. In a program coordinated by America's Cultivation Corridor, the state of Iowa recently held a six-week online course for seven Israeli ag-tech startups looking to enter our U.S. market. Iowa, one of our most productive farming states with 88,000-plus farms, is a fine example of another way Israel and the United States are connecting in important pursuits. Among the seven startups are Projini, developing safe pesticides, and Seed-X, which will maximize seed quality.
Israeli inventions and investments in Africa are enormous. Former Israeli Prime Minister Golda Meir (1968-1974) is considered the architect of Israel's Africa policy. She believed that the lessons learned by Israelis should be passed on to Africans. Golda first traveled to Africa in 1958 as Israel's foreign minister and at a time when Israel was still a young country. Her perspective emerged in this quote: "Like them, we had shaken off foreign rule; like them, we had to learn for ourselves how to reclaim the land, how to increase the yields of our crops, how to irrigate, how to raise poultry, how to live together and how to defend ourselves."
One example of Israel's numerous African outreaches since Golda made her vision known is Innovation: Africa—a charity founded in 2008. Its more than 880 solar and water installations and technologies have improved the quality of life for more than 4.2 million people in 10 African nations. Founder and CEO Sivan Yaari projects that over the next four years their goal is to complete 1,200 projects, impacting 10 million people. She proudly leads this effort in the name of Israel.
This article originally appeared here and is reposted with permission.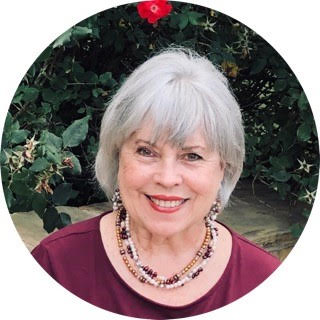 Arlene Bridges Samuels pioneered Christian outreach for the American Israel Public Affairs Committee (AIPAC). After nine years she retired and later worked part-time with International Christian Embassy Jerusalem USA. Arlene is now an author at The Blogs-Times of Israel and writes a weekly column at CBN ISRAEL. She has often traveled to Israel, including being invited three times by Israel's Government Press Office to their annual Christian Media Summit. Read more of her articles on her CBN Israel blog.
Popular Articles
A message from All Israel News
Help us educate Christians on a daily basis about what is happening in Israel & the Middle East and why it matters.
For as little as $5, you can support ALL ISRAEL NEWS, a non-profit media organization that is supported by readers like you.
Donate to ALL ISRAEL NEWS
Latest Stories