'God saved our lives' – survivor of rocket attack in Ashkelon tells ALL ISRAEL NEWS how he escaped harm by seconds
Oleg Korotkyi urges Christians around the world to pray for Israel and that believers here would be a light in the midst of a dark time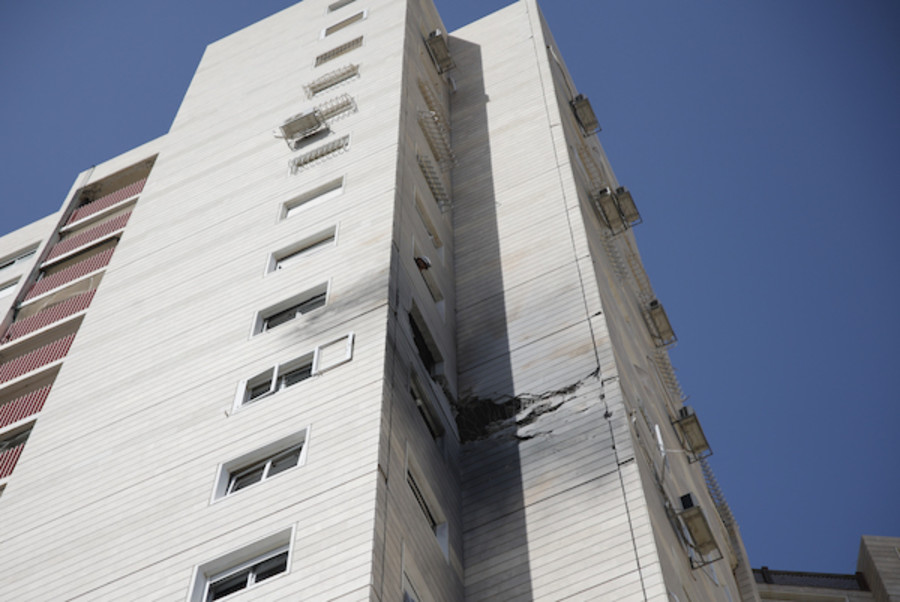 The scene where a rocket fired from the Gaza Strip hit a house in the southern Israeli city of Ashkelon, killing one elderly woman, May 11, 2021. (Photo: Flash90)
Ashkelon has been the epicenter of rockets from Gaza.
But Oleg Korotkyi is used to these attacks and so he was largely ignoring the sirens and instructions to head to his bomb shelter on Tuesday afternoon while working from home.
"I was writing some research paper and I left my room for a couple seconds and, right after that, it happened," Korotkyi told ALL ISRAEL NEWS.
A rocket launched from Gaza smashed into their building just two floors down from Korotkyi and his wife, Svetlana. A woman in the other apartment was killed – the first Israeli casualty in this latest round of violence.
"I would be in really bad condition if I had stayed in that room," he said.
"My wife and I stayed behind a wall in our living room and God saved our lives," he said, relaying the miraculous – and tragic – events of the day. "When it happened, everything in our apartment shook – glass, windows shattered, full on destruction."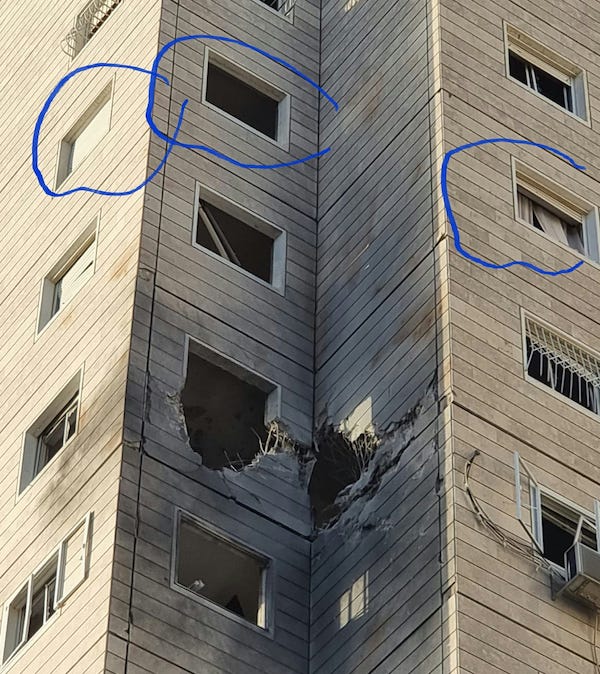 Oleg and Svetlana's apartment circled in blue (Photo courtesy)
"There are two big holes in the wall of our building and many people have problems in their apartments now. There is so much destruction – no windows, furniture ruined. We cleaned our apartment a little, but we have no windows."
Overnight Monday, dozens of rockets were fired at Ashkelon.
"I tried to sleep but I didn't. My wife ran to the shelter all night, but I stayed in our apartment," Korotkyi told us.
The Korotkyis do not have a bomb shelter within their apartment as is required of new Israeli buildings. So the residents have to run to a communal shelter at ground level in order to be safe. They have about 15 seconds from the moment the sirens go off until impact.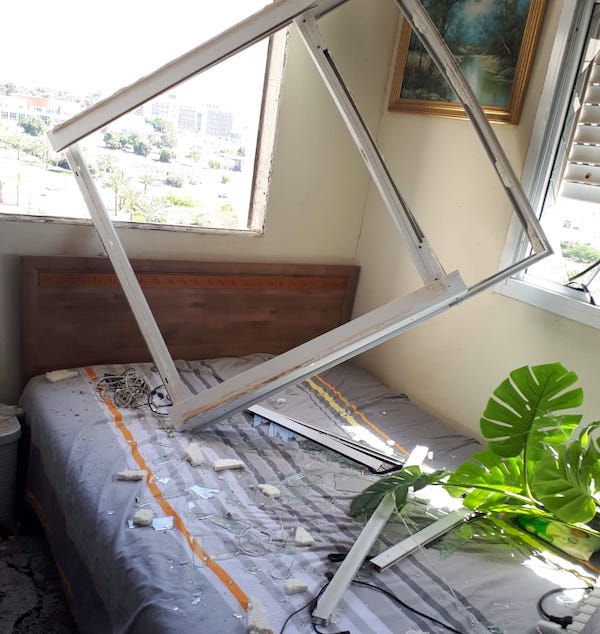 The damage inside Oleg and Svetlana's home (Photo courtesy)
Their daughter's apartment was destroyed by a rocket in 2014.
"They had three small children at the time and God saved their lives," he said.
Korotkyi and his family moved to Israel from Ukraine 10 years ago. Ashkelon, home to a thriving Russian immigrant community, is no stranger to rocket attacks and, Korotkyi admits, he may have become complacent.
"We've had many rockets over the years from Gaza, but this time it is a different kind of rocket," he said based on what he has seen in the past. He described what he saw as 3 meters long.
Despite offers to stay with friends, Korotkyi and his wife decided to remain in Ashkelon Tuesday night – inside their destroyed apartment – in an act of solidarity with their neighbors who had nowhere else to go.
Not that they slept.
"We haven't slept for two nights," Korotkyi said. "I tried to sleep last night, but I couldn't because every few minutes I had to run to the shelter. My wife spent five hours in the shelter and she tried to sleep there."
His wife described the trauma of being under constant attack as similar to the long-term stress of dealing with their daughter's recovery from a car accident in which she almost died.
Korotkyi is one of three pastors of a Russian-speaking congregation in Ashkelon, with about 90 congregants, and is also responsible for Russian students at Israel College of the Bible where he teaches. He has always been open about his faith.
But now, he feels, is a crucial time to tell his neighbors the Good News and to give them hope.
"It is very important to use this time the right way – and to glorify God through this situation," he said.
He urged Christians around the world to pray for Israel and that believers in Israel would be a light in the midst of a dark time.
"Unbelievers are under enormous stress right now," he said. "I, myself, feel good – I don't know why, but I feel no stress. However, now I am starting to understand the situation better and understand that it was the grace of God that let me live."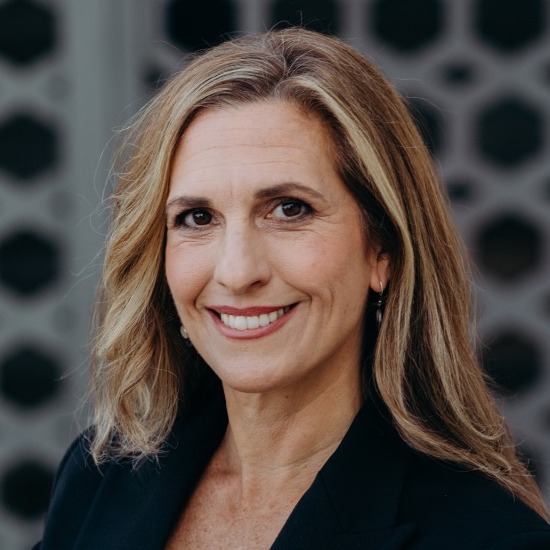 Nicole Jansezian was the news editor and senior correspondent for ALL ISRAEL NEWS.
A message from All Israel News
Help us educate Christians on a daily basis about what is happening in Israel & the Middle East and why it matters.
For as little as $5, you can support ALL ISRAEL NEWS, a non-profit media organization that is supported by readers like you.
Donate to ALL ISRAEL NEWS
Current Top Stories
Comments