Gaza war: IDF scores technical win but not knockout
The IDF said it struck 170 PIJ targets and took out the organization's senior commanders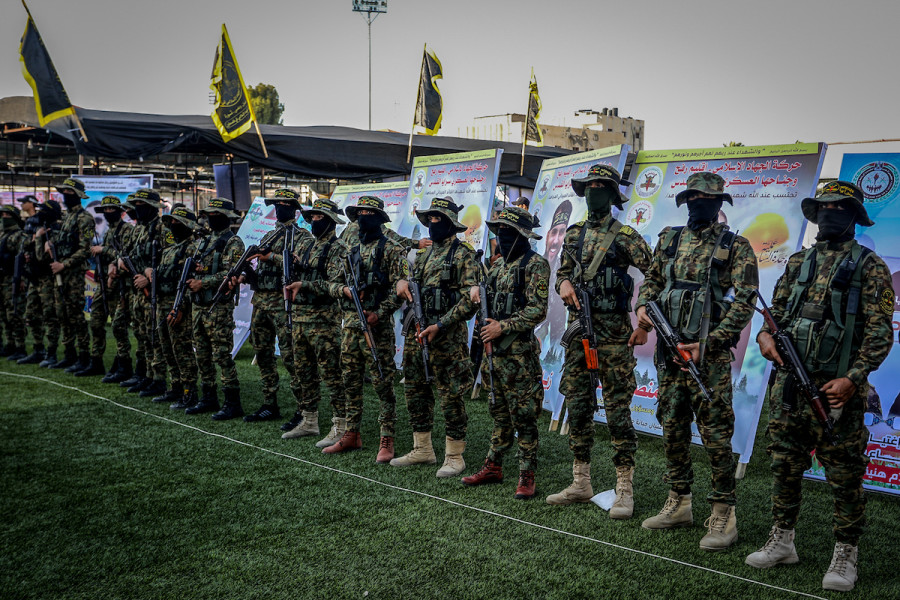 Members of Al-Quds Brigades, the military wing of the Palestinian Islamic Jihad (PIJ) movement at a gathering for PIJ commander Khaled Mansour, who was killed on the first day of Operation Breaking Dawn, in Rafah, in the southern Gaza Strip, Aug. 8, 2022. (Photo: Abed Rahim Khatib/Flash90)
Israel might have scored a technical win in Operation Breaking Dawn but the country did not achieve a knockout against Gaza in the war on terror, according to top security officials. 
"The operation was a huge tactical success," said former head of the Intelligence Directorate in the IDF Maj. Gen. (res.) Tamir Hayman in a MediaCentral briefing on Monday. "But it resulted in no real change or transformation on a strategic level when it comes to confronting the Palestinians in general or Gaza as a particular problem."
Hayman spoke the morning after Israel said it signed a ceasefire agreement with Palestinian Islamic Jihad (PIJ) via Egypt that ended two-and-a-half days of war, including more than 1,100 rockets launched by the terrorist organization at Israel. 
The IDF said it struck 170 PIJ targets and took out the organization's senior commanders, crippling the terror group in a series of precision strikes. 
No Israelis were killed during the operation and the Iron Dome successfully intercepted approximately 97% of rockets and missiles. 
Sixty-eight percent of Israelis said that the country won the war, according to a Channel 12 poll released Monday evening. Ten percent said both sides won and 5% said Islamic Jihad. 
"We caused a lot of damage to the PIJ," said Brig. Gen. (res.) Yossi Kuperwasser, who served as director general of the Israeli Ministry of Strategic Affairs and is the former head of the Research and Assessment Division of the IDF's Intelligence Directorate.
"We not only destroyed some of their top leadership echelon but a lot of infrastructure," he told ALL ISRAEL NEWS. "At the same time, we prevented the organization from hitting any real targets in Israel and causing any damage or casualties - and from this point of view the operation was definitely a very decisive achievement."
There were other wins as well, such as that the Hamas terrorist organization not participating in the fighting. 
Standing aside while witnessing active resistance against Israel from the PIJ could not have been easy for Hamas, said Hayman, and the organization probably suffered from it politically within the Gaza Strip. But he said that Hamas' choice not to engage shows how deterred it was after the last war - Operation Guardian of the Walls – which took place in May 2021. 
In that war, nearly 250 Gazans were killed and close to 2,000 wounded after Hamas launched thousands of rockets at Israel, including strikes on the Tel Aviv area. 
Since then, Hamas has been focused on rebuilding Gaza. Israel has allowed Qatari money to support those efforts and welcomed around 15,000 Palestinian workers from Gaza to work in Israel at salaries around six times higher than what they would make in the Strip. Hayman said that Hamas' concern that these benefits could end if it became engaged in the war are likely what held its leaders back, in addition to its own animosity toward PIJ.
HEZBOLLAH WAS ALSO WATCHING
Moreover, Hezbollah's leaders were paying attention to the war, Hayman said, and were likely deterred by the level of Israeli intelligence throughout the operation. He said this could deter Hezbollah from attacking the Karish gas field, something it has warned it would do.
Hezbollah leader Sheikh Hassan Nasrallah said that Beirut and Tel Aviv have until September to solve their ongoing maritime border demarcation dispute or "we will act." 
Last month, Hezbollah carried out a drone operation in the Karish gas field, releasing footage showing the exact coordinates of each Israeli extraction rig and their distance from Lebanese shores. The video was meant to serve as a warning to the Jewish state.
Nasrallah condemned Operation Breaking Dawn in a televised address on Saturday morning, warning Israel not to "miscalculate in Lebanon." He said that his organization was in contact with the PIJ and that "resistance will have the upper hand in the battle."
But this means he was paying attention.
Finally, it is unlikely that a new round of clashes will break out in the near future as a result of Operation Breaking Dawn, Kuperwasser said, adding that it would be "difficult for (PIJ) to resume fighting."
'THIS CANNOT LAST FOREVER'
Yet, with all these achievements, Israel did not win the war, the experts said.
First, PIJ is one of the weakest armed forces operating against Israel, despite being the second largest group in Gaza. Its military capabilities are dramatically beneath those of Hamas and Hezbollah and the terror organizations know it. Hamas rules the Gaza Strip and has political and social wings, but PIJ is simply a radical proxy of Iran.
Second, because Hamas stayed out of the war, it is possible the group will feel the need to flex its muscles in the coming weeks or months to re-establish itself as the authority in the strip, Hayman said. This could lead to attacks against Israel. 
Finally, going back to the same rules of the game as before is problematic, said Kuperwasser, because it just means that Hamas or the PIJ will attack again. 
"We believe that a one-state solution is a bad outcome and we should think of how to separate ourselves from the Palestinian system," Hayman explained. 
He said there are better ways to handle Israel's future rather than a series of small wars against Gaza, but this would involve political leadership, which is "very difficult" now given the country's ongoing series of elections - five in the last three years. 
"It is like a chronic disease and you are dealing only with the symptoms," Hayman said. 
"Israel will have to reassess these endless escalations with Gaza," Kuperwasser concluded. "This cannot last forever."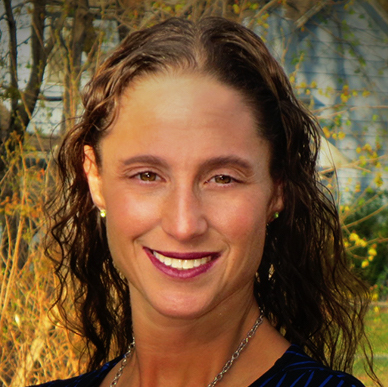 Maayan Hoffman is a veteran American-Israeli journalist and strategic communications consultant. She is the former news editor, head of strategy and senior health analyst for the Jerusalem Post, where she launched the outlet's Health & Wellness, Business & Innovation and Christian World portals.
A message from All Israel News
Help us educate Christians on a daily basis about what is happening in Israel & the Middle East and why it matters.
For as little as $5, you can support ALL ISRAEL NEWS, a non-profit media organization that is supported by readers like you.
Donate to ALL ISRAEL NEWS
Current Top Stories
Comments