From new allies to old enemies, Israel widely condemned for Jerusalem violence
All eyes on Israel court ruling tomorrow – Jerusalem Day – on eviction of Arab families from Sheikh Jarrah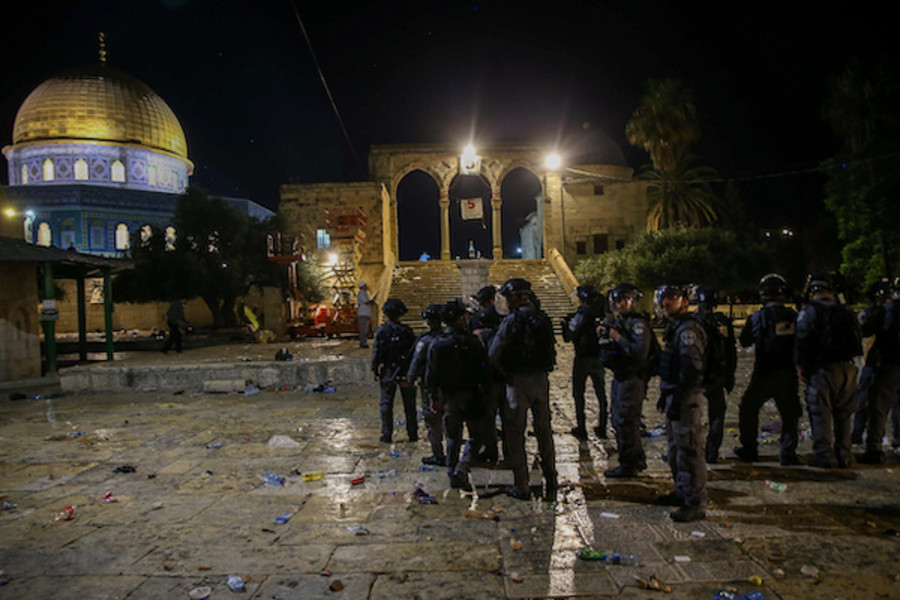 Israeli riot police clash with Palestinian worshippers at the al-Aqsa Mosque compound in the Old City of Jerusalem on May 7, 2021. (Photo: Jamal Awad/Flash90)
From new allies in the Gulf to traditional critics such as Turkey, Israel is getting blasted for its part in the Ramadan violence that has unfolded at al-Aqsa Mosque and in Jerusalem's Sheikh Jarrah neighborhood over the last few days.
Jerusalem has been a tinderbox for most of Ramadan 2021, but in the last few days the volatile situation exploded in violent clashes between Israeli police and Muslims.
Israeli officers entered the al-Aqsa compound on Friday night after protestors threw chairs, stones and bottles at them from inside. One social media video even shows a smoke bomb landing inside the mosque itself.
The Israeli incursion on Friday night set off a litany of criticism from around the world.
Turkey's President Recep Tayyip Erdogan, who never minces words when it comes to criticizing the Jewish state, called Israel a cruel "terrorist" state.
Erdogan called on "the whole world, especially the Islamic countries, to take effective action against Israel's attacks on al-Aqsa Mosque, Jerusalem and Palestinian homes." He also wrote a post in Hebrew, condemning the "heinous attacks" and expressing solidarity with his "Palestinian brothers."
Tensions, which had been simmering since the beginning of Ramadan, escalated on Friday night as violent clashes between Israeli police and Muslims erupted after evening prayers.
The United Arab Emirates and Bahrain, who both normalized relations with Israel last year, condemned the Jewish state for its role in the violence and also for seeking to evict Arab families from their homes in an East Jerusalem neighborhood.
In a statement, UAE Minister of State for Foreign Affairs Khalifa al-Marar stressed "the need for Israeli authorities to assume their responsibilities – in line with international law – to provide necessary protection to Palestinian civilians' right to practice their religion, and to prevent practices that violate the sanctity of the Holy al-Aqsa Mosque."
Bahrain's foreign minister called on Israel to "stop these rejected provocations against the people of Jerusalem, and work to prevent its forces from attacking worshippers in this holy month."
Bahrain also said the possible eviction of Arabs from the disputed property in Sheikh Jarrah "violates the resolutions of international legitimacy, and undermines the chances of resuming the peace process to achieve security and stability in the region."
Weighing in on the eviction, Saudi Arabia's Foreign Affairs Ministry said it "rejects Israel's plans and measures to evict dozens of Palestinians from their homes in Jerusalem and impose Israeli sovereignty over them."
A ruling from an Israeli court is expected tomorrow, which is Jerusalem Day – a national and nationalistic holiday. Typically, religious Jews march through Arab neighborhoods of the city on this day, an act that this year has the potential to throw a match on an already flammable situation.
Jordan's foreign ministry characterized Israeli entry into the Temple Mount as an "animalistic attack" on worshippers there. Qatar denounced it as a "provocation for millions of Muslims around the world."
The Egyptian Foreign Ministry also condemned the violence in Jerusalem and said that "Israel must stop all measures that harm the sanctity of the al-Aqsa Mosque." 
Violence was expected to worsen on Saturday night. But despite the arrival of thousands of Muslims from around the country and increased police presence in anticipation of an escalation, the night passed with relative calm compared to expectations and to the events on Friday.
The Saudi network, Al Arabiya, quoted a Palestinian official who credited Egypt's mediation between the two sides for helping ease the situation.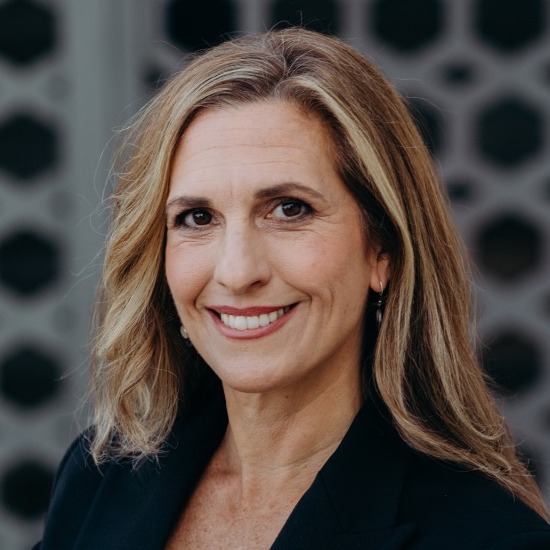 Nicole Jansezian was the news editor and senior correspondent for ALL ISRAEL NEWS.
A message from All Israel News
Help us educate Christians on a daily basis about what is happening in Israel & the Middle East and why it matters.
For as little as $5, you can support ALL ISRAEL NEWS, a non-profit media organization that is supported by readers like you.
Donate to ALL ISRAEL NEWS
Current Top Stories
Comments