From Famine to Feast: After two years of closed borders, Israel's tourism industry suddenly open – and struggling to keep up with demand
One travel expert used the Hebrew word for chaos to describe the situation: "It's a balagan, but it's a blessed balagan."
A group of tourists pose after arriving at Ben-Gurion International Airport near Tel Aviv, Nov. 1, 2021 (Photo: Reuters/Ammar Awad)
One entire month of being fully open to tourists was definitely cause to rejoice here in the Holy Land. But as Israel reopened – from almost 0 to 100 overnight – the industry was still dusting itself off and has been slow to meet the booming demands.
"Frankly? What is plaguing the tourism these days is there's not enough people to work it," Elisa Moed, CEO of Travelujah, told us. 
This is a remarkable challenge considering the dismal news of the last two years. The tourism industry was essentially shackled for two years due to the Israeli government's strict pandemic measures. The country was closed for a solid 15 months to all foreigners from March 2020 until May 2021. Then a short-lived and heavily restricted reopening came and went after three months, followed by more fits and starts at the end of 2021 and the first two months of this year. 
But suddenly the gates swung open entirely and most restrictions were dropped on March 1. The numbers surged and tourists started coming back in force. 
The beleaguered industry, however, just wasn't ready for the tidal wave.
"Demand is piling up – and it is on the very narrow shoulders of an industry that was shrinking away over the last two years," said Uri Steinberg of Uri Steinberg Consulting. "From the get go, they were understaffed. And to say they are overwhelmed would be an understatement." 
Companies that had to lay off their workers are now scrambling to hire new ones. And no one had the luxury of time to train them. 
"Things started picking up a month and a half ago. Suddenly we were out of this twilight zone and a lot of companies started hiring back," Steinberg said. "But what we saw is that a lot of people had already moved to a whole new career, including tour guides that migrated to the high-tech industry." 
Moed said the turnaround time to get confirmations or simply find out availability at hotels has been twice as long as pre-pandemic days since all sites are understaffed. Many tourists sites are also still operating at reduced hours and tour operators have explained the logistical chess they have to play in order to fit these places into their groups' schedules. 
Even the national parks are impossible to book on short notice, Moed said, whereas a few years ago, availability was easy to ascertain.
"The process is longer for everything and a lot of behind-the-scenes insanity is going on," she said.
Moed said she still encounters hesitancy among groups to book but what has opened up is a market for smaller, high-end tours for both Christians and Jews, "because maybe they are able to come at more of a moment's notice." 
"Everything that I'm seeing between now and July is private tours," she said. "People booked as soon as they found they could come to Israel. I'm seeing people are looking to do something that is much more tailored to them."
What's more, the timing of Israel's decision to reopen coincided with global events such as a war which has affected fuel costs and the supply chain.  
"There are several things that are coming to fruition all at once, a junction of everything meeting and colliding," Steinberg explained.
This includes a dollar which has weakened while the shekel has strengthened. 
"The American tourist is already paying 25% more than what they paid two years ago," Steinberg said. "Everyone is more frustrated A. in how much they are paying and B. in the level of service they are receiving." 
But despite this, the tourists are coming. Steinberg said if the demand of the past month indicates anything, this year could reach 2018 levels which preceded record numbers in 2019. And, "If 2022 continues the way it is, 2023 will be a record year … based on the demand we are facing now."
The suddenly deluged industry is not complaining. After two years of famine, Israelis and even the harried tourism workers are happy to see signs of life in the Old City alleys and boating on the Sea of Galilee.
Steinberg used the Hebrew word for chaos to describe the situation.
"It's a balagan, but it's a blessed balagan," he said.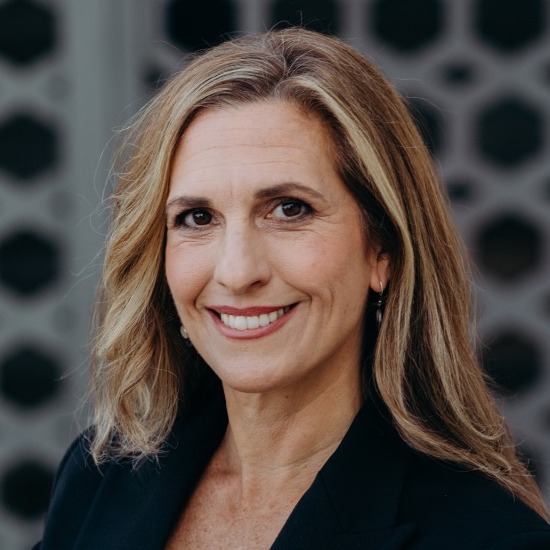 Nicole Jansezian was the news editor and senior correspondent for ALL ISRAEL NEWS.
A message from All Israel News
Help us educate Christians on a daily basis about what is happening in Israel & the Middle East and why it matters.
For as little as $5, you can support ALL ISRAEL NEWS, a non-profit media organization that is supported by readers like you.
Donate to ALL ISRAEL NEWS
Current Top Stories
Comments