FRIDAY UPDATE: With more than 2,000 rockets fired at Israel, 9 Israelis dead, preparations for IDF ground invasion of Gaza continue
Also: President Biden finally discusses crisis on-camera, but does not mention Hamas or Islamic Jihad or condemn their terrorism
Rockets are seen being fired into Israel from Gaza on May 12, 2021. (Photo: Edi Israel/Flash90)
JERUSALEM—We are now in the fifth day of this brutal war between Israel and the terrorists in Gaza.
It has been a fast-moving story, so let's take a moment to re-cap where we are at this moment.
As of 8 p.m. Friday local time:
More than 2,000 rockets have been fired by Hamas and Islamic Jihad terrorists at Israel since Monday.

Three rockets were fired at Israel from Lebanon on Thursday night, raising the threat of a new front opening.

9 Israelis have been killed from the rocket attacks.

More than 200 hundred have been wounded.

Millions of Israelis have been living in bomb shelters most of the week.

The IDF has struck more than 600 terror targets in Gaza.

The IDF identified and destroyed 10 new terror tunnels from Gaza into Israel that were built by Hamas but previously undetected.

Preparations are being made for a possible ground invasion of Gaza, though Israeli political leaders are hoping it will not be necessary.

Israeli battle tanks are positioned near the Gaza border and the IDF is moving combat units to the border.

The army has called up 7,000 reservists.

One-in-four rockets fired from Gaza have misfired, killing and wounding many Palestinians. 

Dozens of Palestinians in Gaza have been killed, and many more wounded, but Hamas controls the flow of information out of Gaza so precise numbers remain unclear.
As of press time, 140 rockets were fired at Israel just today.
Meanwhile, Hamas is reportedly ready for a ceasefire, but Prime Minister Benjamin Netanyahu said earlier today that Israel was going continue to "strike Hamas and the other terrorist organizations very hard."
"They are paying, and will pay, a very heavy price for this. This is not yet over. We will do everything to restore security to our cities and our people," he said today.
We also created a timeline of events that have led us to where we are now showing the tensions that have been brewing for months.
BORDERS BREACHED FROM LEBANON, JORDAN
In a wild development this afternoon, protestors from both Lebanon and Jordan breached their countries' respective borders with Israel. Protestors in southern Lebanon cut the border fence, broke through and started a fire in Israel before being pushed back by Israeli soldiers.
The Lebanese protestors – one of whom was killed – waved Hezbollah flags and continued throwing stones at Israeli soldiers who fired into the air to push them back. Residents of Metullah, the Israeli border town, were ordered to stay in their homes.
In Jordan, some 500 protestors reached the border at Allenby Bridge and were dispersed by Jordanian police.
FAKE NEWS OR REAL WAR STRATEGY?
A tweet sent out at midnight on the English language Israel Defense Forces' Twitter account announced that, "IDF air and ground troops are currently attacking in the Gaza Strip."
Foreign media pounced on the news, which quickly went viral. Hamas and Islamic Jihad apparently got the memo as well and are believed to have sent fighters out from their tunnel network to meet Israeli forces face-to-face.
"What these Hamas operatives did not know was that there was no ground offensive. Instead, once they were out of the tunnels, they were exposed to Israeli aircraft," The Jerusalem Post reported.
Israeli warplanes immediately launched an attack, specifically in the area of the tunnel network, the "Metro," leading to "speculation that the tweet about the ground incursion was intentional."
IDF Spokesperson Brig.-Gen. Hidai Zilberman said it was unclear the exact results of the operation.
VIOLENCE IN WEST BANK, ISRAELI CITIES
Rage continued to boil around the country today. Nine Palestinians were killed in clashes with Israeli troops during protests throughout the West Bank as thousands of Palestinians demonstrated in solidarity with Hamas.
In a separate incident, a Palestinian was killed when he tried stabbing an Israeli soldier near Ramallah.
Meanwhile, civil violence between Arabs and Jews continued to plague cities across the nation. The city of Lod was closed to non-residents from 4 p.m. and still under police control and a curfew for the third night in a row.
Several lynches – of both Jews and Arabs – have taken place, private homes and businesses destroyed and five synagogues have been torched. Dozens of rioters have been arrested and hundreds injured.
Israel called up Border Police reserves to help police get the situation under control.
BIDEN FINALLY SPEAKS
At a press conference on Thursday, President Joe Biden was asked, "Is Prime Minister Netanyahu doing enough to stop this violence there from escalating?"
 Biden responded – his first personal and on-camera remarks all week.
However, he never mentioned the words "Hamas" or "Islamic Jihad."
Nor did Biden ever specifically condemn their terror attacks against Israel.
Here is what he did say from the official White House transcript:
I had a brief conversation with him yesterday. And I have my intelligence community, the Defense Department, as well as the State Department have been in contact with all of their counterparts in — not only in Israel, but in the region. 
 
And one of the things that I have seen thus far is that there has not been a significant overreaction.  The question is how — how we get to a point where — they get to a point where there is a significant reduction in the attacks, particularly the rocket attacks that are indiscriminately fired into population centers. 
 
But I expect I'll be having some more discussions.  And it wasn't — we haven't just spoken with the Israelis — the Egyptians, the Saudis, and others.  So, we're — it's — it's a work in progress right now.

Joel C. Rosenberg is the editor-in-chief of ALL ISRAEL NEWS and ALL ARAB NEWS and the President and CEO of Near East Media. A New York Times best-selling author, Middle East analyst, and Evangelical leader, he lives in Jerusalem with his wife and sons.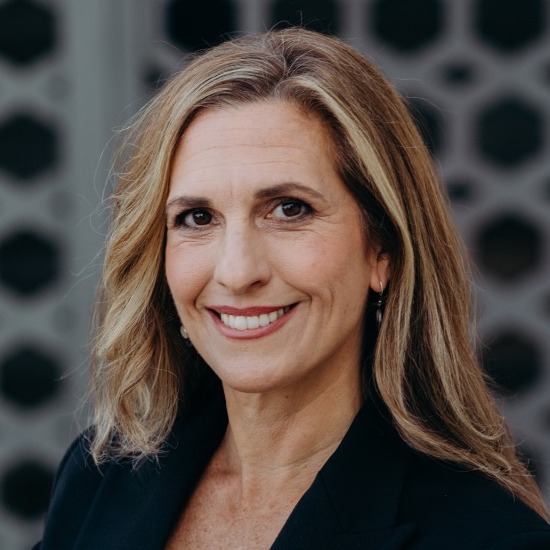 Nicole Jansezian was the news editor and senior correspondent for ALL ISRAEL NEWS.
A message from All Israel News
Help us educate Christians on a daily basis about what is happening in Israel & the Middle East and why it matters.
For as little as $5, you can support ALL ISRAEL NEWS, a non-profit media organization that is supported by readers like you.
Donate to ALL ISRAEL NEWS
Current Top Stories
Comments