Founder of new political party in Israel says he will solve the COVID crisis plaguing the nation
Dr. Avni, who started one of several single-issue parties in the race, is the only one addressing the main issue of the year: COVID
Dr. Arieh Avni, founder of the new Rapeh - Be Healthy party, submits his list to the Knesset Elections Committee on Feb. 3, 2021. (Photo: All Israel News)
JERUSALEM — Of the 39 political parties that scrambled to submit their party lists for the upcoming Israelis elections, only one has presented a very clear agenda on the No. 1 issue of the year: COVID.
Arieh Avni, a medical doctor who founded "Rapeh – Be Healthy" has one goal and that is to overhaul the Ministry of Health and its approach to the pandemic.
The party's controversial mission, according to its literature, "is to cure the Ministry of Health's years of injustices that have reached their peak during 2020-2021 and are manifested by unbearable medical coercion and the violation of human rights: lockdown, social distancing, cellular location tracking, the green passport, the wearing of masks, the destruction of the economy and public deception."
Avni's platform contradicts the current government's policies. Hence, he faces an uphill battle in order to garner 150,000 votes to cross the threshold into the government.
And yet, his reasons for running and what he wants to accomplish are perhaps worth a deeper look in light of the pandemic and the ineffective policies that Israel has adopted in an attempt to control high infection rates. More than 5,000 Israelis have died of COVID since March and yet Israel has spent more days in lockdown than any other nation on earth during this time.
Avni is troubled by these lengthy lockdowns, the highly-publicized vaccination campaign and a lack of effective treatment of hospitalized coronavirus patients. He believes he has the solutions.
As he stands up to the establishment, Avni fashions himself a modern-day Old Testament prophet.
"It's a little cheeky to say this, but I describe myself like the prophet Jeremiah — a micro, nano version of him. He also shouted and shouted and shouted his message and everyone called him crazy," Avni told ALL ISRAEL NEWS. "Galileo too and Copernicus. They were all ostracized and isolated."
The fact that these oracles were eventually proven correct has inspired Avni to speak up.
"I'm not built for politics. I've never been involved in politics, I've never organized a demonstration," he said. "But when I see what they are doing to my people, lockdowns that are unnecessary, economic destruction, forced vaccinations — it's just a horrible situation."
"I finished my army service, but now I feel like I'm returning to the battlefield to fight for health and the financial situation of all the citizens of Israel — Jews, Christians, Muslims, Druze, Circassians, everyone," he said.
Avni has managed to unite Orthodox and secular Jews on his slate and even ultra-Orthodox Jews and Gentiles as supporters, which is a rare feat in Israeli politics.
On Facebook, that party says "We are health focused, freedom focused. We don't do left or right, nor pro or anti. We do human rights, we do bodily autonomy, we do empathetic, logical preventative health and medicine. This movement is above party lines and religious ones, this is for us all."
The party, however, was immediately labeled "anti-vaxers" and "corona-deniers," two new inflammatory criticisms in Israel used to disparage those who don't agree with conventional approaches.
"We do not deny that COVID-19 infections exist, we deny that so many people needed to have died from it," party candidate Ilana Rachel Daniel told Israel National News.
"After a years' time and billions upon billions of dollars, the only cures that we have been offered are deadly lockdowns and a risky experimental and novel treatment. We say, the cure is worse than the disease."
As a medical and natural doctor, Avni would revamp the health system to focus on preventative treatments, improve the health of Israelis and support their immune systems - which would go a long way to reduce the impact of any sickness from the flu to COVID itself.
"The one who is sitting in the heavens gave us an immune system," Avni explained. "When I have a strong immune system I have no problem with disease. The ability of the immune system that God gave us is extraordinary."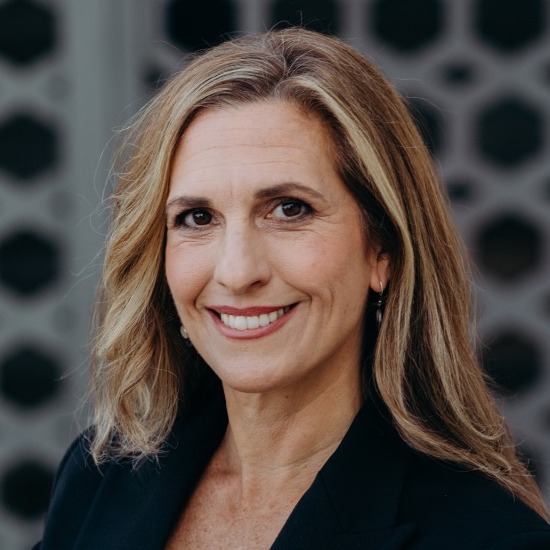 Nicole Jansezian was the news editor and senior correspondent for ALL ISRAEL NEWS.
Popular Articles
A message from All Israel News
Help us educate Christians on a daily basis about what is happening in Israel & the Middle East and why it matters.
For as little as $5, you can support ALL ISRAEL NEWS, a non-profit media organization that is supported by readers like you.
Donate to ALL ISRAEL NEWS
Latest Stories
Comments