Analysis: Former President Trump says Ukraine invasion 'not even thinkable' under his tenure; could lead to Chinese, Iranian aggression
WIth an emboldened Moscow, Beijing and possibly Tehran is World War III on the horizon?
U.S. President Donald Trump meets with Russian President Vladimir Putin during their bilateral meeting at the G20 summit in Hamburg, Germany July 7, 2017. (Photo: Reuters/Carlos Barria)
Has Russia's unilateral decision to invade Ukraine this week set in motion a geopolitical slippery slope in which other world powers now feel empowered to declare sovereignty over another country?
Former U.S. President Donald Trump says yes.
"China's going to be next" he predicted during an interview on "The Clay Travis and Buck Sexton Show."
"They're waiting till after the Olympics. Now the Olympics ended, and look at your stopwatch, right?" Trump said. 
China claims that Taiwan is a part of Chinese territory.
Under President Vladimir Putin, Russia has usurped territory during the term of every American president with whom he coincided including George W. Bush (Georgia in 2008), Barack Obama (Crimea in 2014) and now Joe Biden (Ukraine) – except for Trump.
"This never would have happened with us. Had I been in office, not even thinkable," Trump emphasized. 
Trump said he knew that Putin wanted Ukraine and that they spoke about this.
"I said, 'You can't do it. You're not gonna do it.' But I could see that he wanted it. I used to ask him. We used to talk about it at length. I think nobody probably knows him better in terms of the discussions that we have or that we're having this morning."
THE WORLD IS WATCHING HOW THIS PLAYS OUT
Trump is not alone in drawing such conclusions.
Hagar Chemali, who held senior national security and public affairs positions under Obama and Bush, told MSNBC that Obama's foreign policy emboldened Putin to act years later. And Biden's handling of this crisis will empower Chinese President Xi Jinping, she said.
"When [Putin] saw a relatively weak response from the Obama administration at the time for something so brazen, for taking territory, I think to him that was a message of okay, great, this is something I can continue to do with little recourse," Chemali said. "The bottom line is, he's going to see that he can behave this way as a thug and get something out of it."

"My real concern here is not just that he won't end. It's the message to the other dictators that are watching around the world, in particular, President Xi," she continued. "President Xi is watching every minute of this and thinking to himself, 'Okay, I see. This is how this is all going to do down. I'm going to start my playbook to invade Taiwan because I know the U.S. is not going to militarily intervene.'"
The week began with Putin recognizing the self-declared Donetsk People's Republic and Luhansk People's Republic as independent states and dispatched "peacekeeping" forces to the area on Monday. By Friday, the Ukrainian capital Kyiv was surrounded by Russian troops.
In response to Putin's actions, several nations began to impose sanctions against Russia including the U.S. and Germany which halted the Nord Stream 2 natural gas pipeline – a project that Trump predicted would further empower Russia.
In 2018, Trump had criticized the Nord Stream pipeline, calling it a "horrible mistake" that would give Russia power over European energy.
"It is a tragedy. I think it is a horrific thing that's being done when you're feeding billions and billions of dollars from Germany primarily... into the coffers of Russia," Trump said at the time.
Mike Pompeo, former U.S. secretary of state under Trump, reinforced Trump's comments. Pompeo noted in a social media post that "Vladimir Putin is the same person he was during our administration. The only thing that has changed is American leadership."
"For four years, the Left parroted the hoax that our administration was weak on Russia. Yet, they didn't dare invade Ukraine on our watch. But now they do," he also said. "Who do you think Putin feared more?"
In an editorial on Fox News on Feb. 24 entitled, Pompeo said "Putin wants to bring back the Soviet Union. We must not allow that to happen." 
"Days ago, Vladimir Putin did what we all have known he was going to do for months: He invaded Ukraine," he wrote. "We in the Trump administration knew that it was Putin's aim to establish Russian dominance and influence over all the old Soviet bloc countries, including in Ukraine. We were able to keep an invasion like this one from occurring by establishing a model of deterrence not just with respect to Russia, but with anyone who threatened to harm or undermine our interests."

"We kept the Nord Stream 2 pipeline from being completed, we withheld talks on a new START treaty, and we worked with our partners in NATO to increase defense spending and present a greater potential response to any act of Russian aggression."  
He also argued that "America has been weak and unclear with our adversaries when the world needed to be at its strongest and most clear." 
"Our adversaries have noted the Biden administration's failure to act with resolve in Afghanistan, in the face of Chinese aggression, and now in response to Russian aggression in Ukraine," Pompeo wrote.  
WILL THIS LEAD TO WWIII?
Meanwhile, Sen. Lindsey Graham warned that the Ukraine invasion unchecked can create a domino effect that leads to World War III if Putin, China and Iran "get away with" their goals, he told host Jesse Watters on Fox News.
"[Putin's] going to take the entire country over, and China is watching what he's doing," he said. "And if Taiwan falls – that's where all the chips in the world are pretty much made – China would own Taiwan."
Israel, which has remained neutral in the conflict thus far, is watching the geopolitical neighborhood very closely. Former Israeli ambassador to the U.S. Michael Oren explained Israel's tight rope and why the democratic nation has yet to join Western sanctions and condemnation of Moscow.
"While Israel has to condemn the violation of Ukrainian sovereignty, we can't lose sight of the fact that we have the Russian army on our northern border," Oren told AFP. "That is a matter of national security."
Russia has a military presence on Israel's border with Syria, where Iranian proxies are mobilized against the Jewish state. In some ways Russia provides a buffer between Israel and Iran – and Jerusalem condemning Russian actions could jeopardize that status quo.
BACK TO TRUMP
Meanwhile, most of the media is characterizing Trump's statements as praise for the Russian leader. But taken in context, Trump's comments are a criticism of the current American administration's handling of the aggression. Putin outsmarted Biden's sanctions and stands to gain a nation instead, the former president alleged.
"I went in yesterday and there was a television screen, and I said, 'This is genius.' Putin declares a big portion of the Ukraine – of Ukraine – Putin declares it as independent. Oh, that's wonderful," Trump said in the radio interview. "He used the word 'independent' and 'we're gonna go out and we're gonna go in and we're gonna help keep peace.' You gotta say, that's pretty savvy."
But earlier in the week Trump issued a statement saying "the weak sanctions are insignificant relative to taking over a country and a massive piece of strategically located land."
"If properly handled, there was absolutely no reason that the situation currently happening in Ukraine should have happened at all," he said.
While we can never be sure if Trump being in office would have deterred Putin from invading Ukraine, we can be confident that China is closely watching the world's reaction to the situation as it contemplates whether to take Taiwan.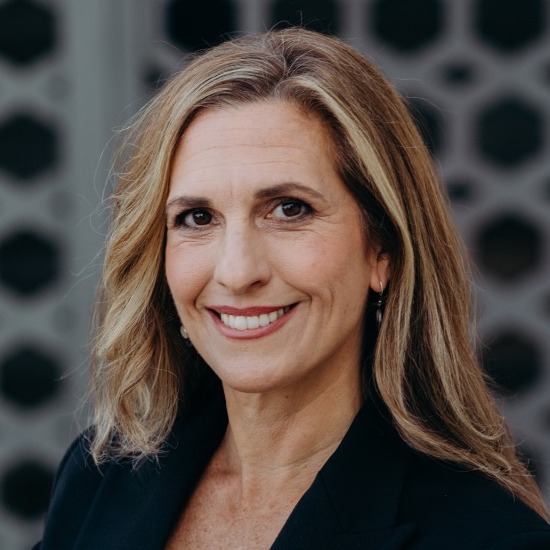 Nicole Jansezian was the news editor and senior correspondent for ALL ISRAEL NEWS.
Popular Articles
A message from All Israel News
Help us educate Christians on a daily basis about what is happening in Israel & the Middle East and why it matters.
For as little as $5, you can support ALL ISRAEL NEWS, a non-profit media organization that is supported by readers like you.
Donate to ALL ISRAEL NEWS
Latest Stories
Comments