Fmr. South African Chief Justice: 'Israel must align with God's will to survive'
Mogoeng Mogoeng – condemned for openly expressing support for Israel – told ALL ISRAEL NEWS that his country "wanted me to say, 'I hate Israel.'"
Mogoeng Mogoeng speaks at the Feast of Tabernacles (Photo: Maayan Hoffman)
A former South African judge who retired in 2021 after making pro-Israel statements has called on the Jewish people to "align to the will of God now" to survive.
"When Israel ensures her actions please God, no enemy can rise against her and succeed," former South African Chief Justice Mogoeng Mogoeng told ALL ISRAEL NEWS on Tuesday. 
In an interview on the sidelines of the International Christian Embassy Jerusalem Feast of Tabernacles at the Pais Arena in Jerusalem, Mogoeng sipped several cups of Turkish coffee and recalled the challenges he faced over the past two years for "standing with God and Israel."
Mogoeng was accused by South Africa's Judicial Service Commission for "involvement in political controversy" after criticizing his country's official policy toward Israel during a June 2020 webinar. He said South Africa's one-sided approach to the Israeli-Palestinian conflict was "denying ourselves a wonderful opportunity of being game-changers in the Israeli-Palestinian situation."
He made the statements during a Jerusalem Post webinar, which the commission also deemed was inconsistent with an independent judiciary.
"Our country is almost polarized by the Israeli-Palestinian situation," Mogoeng told AIN. "We have a particular understanding of Israel's approach to Palestine on one side, whereas there is a group on the other side that has got an altogether different understanding of what this is all about."
"I suspect they wanted me to say, 'I hate Israel,'" he continued. "Because I said nothing to condemn Israel, they felt that I was neglecting my constitutional responsibilities, that I was not being neutral – hence the backlash."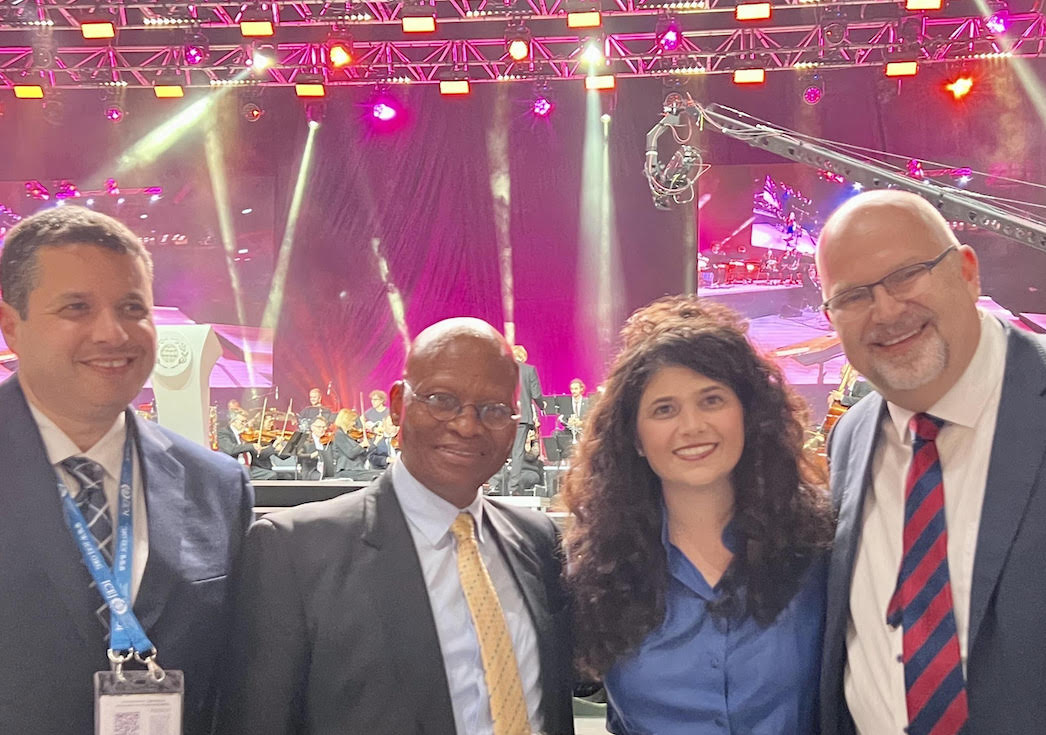 From left: Josh Reinstein, Mogoeng Mogoeng, MK Sharren Haskel, ICEJ President Dr. Juergen Buehler (Photo: Maayan Hoffman)
The South African government has in general taken a pro-Palestinian stance in recent decades. In 2019, for example, it downgraded its embassy in Tel Aviv to a liaison office in protest of the frozen peace process and what it deemed human rights violations against the Palestinians. 
Although Mogoeng was forced to apologize for his statements in February of this year, as he had agreed to do if ordered by law, he had previously said that "even if 50 million people can march every day for the next 10 years, for me to retract and apologize for what I said – I will not do it." He added that "I will never apologize for or retract what I believe to be correct… I can't apologize for loving. I cannot apologize for not harboring hatred and bitterness. I will not."
Only one judge defended Mogoeng's support for Israel. Judge Margaret Victor, who reviewed his appeal, said in a statement that "South African democracy has been hard-won, and Mogoeng's emulation of the model adopted by President Nelson Mandela to be a mediator and game-changer is no random choice. The lifeblood of his comments was the successful Mendelian model of peace-making coupled with his deeply held convictions based on his Christian faith."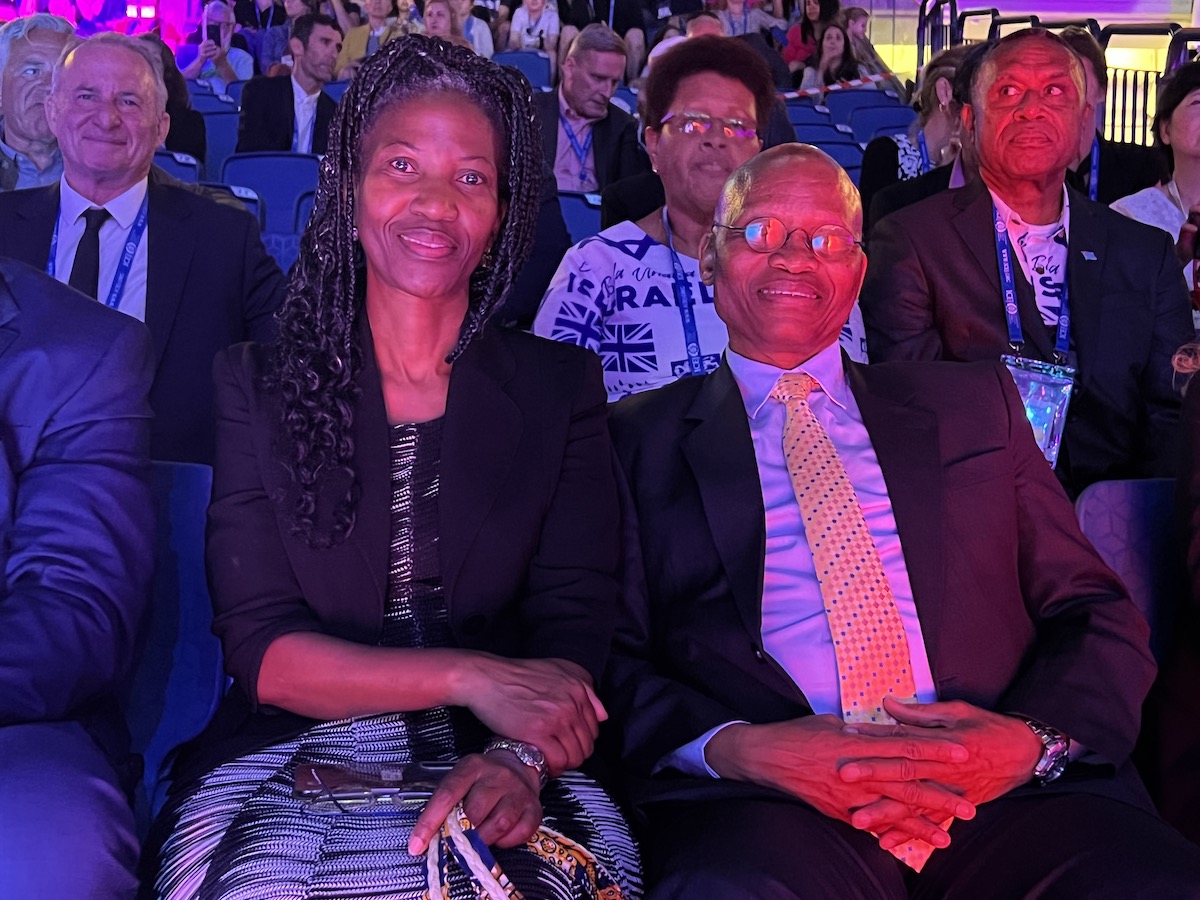 Mogoeng Mogoeng with his wife, Mmaphefo Mogoeng (Photo: Maayan Hoffman)
'APARTHEID IS NOT BIBLICAL'
Indeed, Mogoeng's support for Israel is based on scripture, he stressed in his interview: Genesis 12:1-4 and Matthew 5:44.
In the Book of Genesis, God tells Abraham that he will bless those who bless Israel and curse those who curse Israel. In Matthew, believers are taught to "love your enemies and pray for those who persecute you."
"I stand with what God stands for, and that is the bottom line," Mogoeng said. "Unless I don't want to be a Christian anymore, there is no way in which I can veer off the word of God." 
When asked about whether he thought Israel was "implementing apartheid" – as Naledi Pandor, South Africa's minister of international relations and cooperation, said over the summer – Mogoeng replied that he could not relate.
"That is a political stance, and my stance is biblical," he said. "The politicians might characterize the activities of the Israeli state one way or another. I have to be mindful of the fact that I am still a judge and the judicial code of conduct applies to me even as a retired judge. But Israel is biblical for me."
Nonetheless, he admitted that sometimes the biblical and the political do mesh – and sometimes in Israel's favor.
In July 2021, Israel was accepted into the African Union with observer status. Israel had lost its status in 2002 after the Organization of African Unity was restructured into the African Union.
Mogoeng said he "suspects" that Congo President Felix Tshisekedi, a strong Christian who at the time was chairperson of the union, "played a critical role in persuading other African leaders to adopt the stance they did."
However, only nine months after its acceptance, Israel's position was called into question at the next meeting of the African Union in Addis Ababa. The union, now under the authority of Senegal's Macky Sall, and several African states, including South Africa, protested Israel's acceptance. 
Could Israel lose its status?
"It is a political decision, so I do not know what the politicians are likely to do," Mogoeng said. "All I can urge is that the children of God pray that the will of God be done."
He said that "when you have unrighteous leaders in control, the heavens get shocked, there is no peace, there is no stability, there is no prosperity."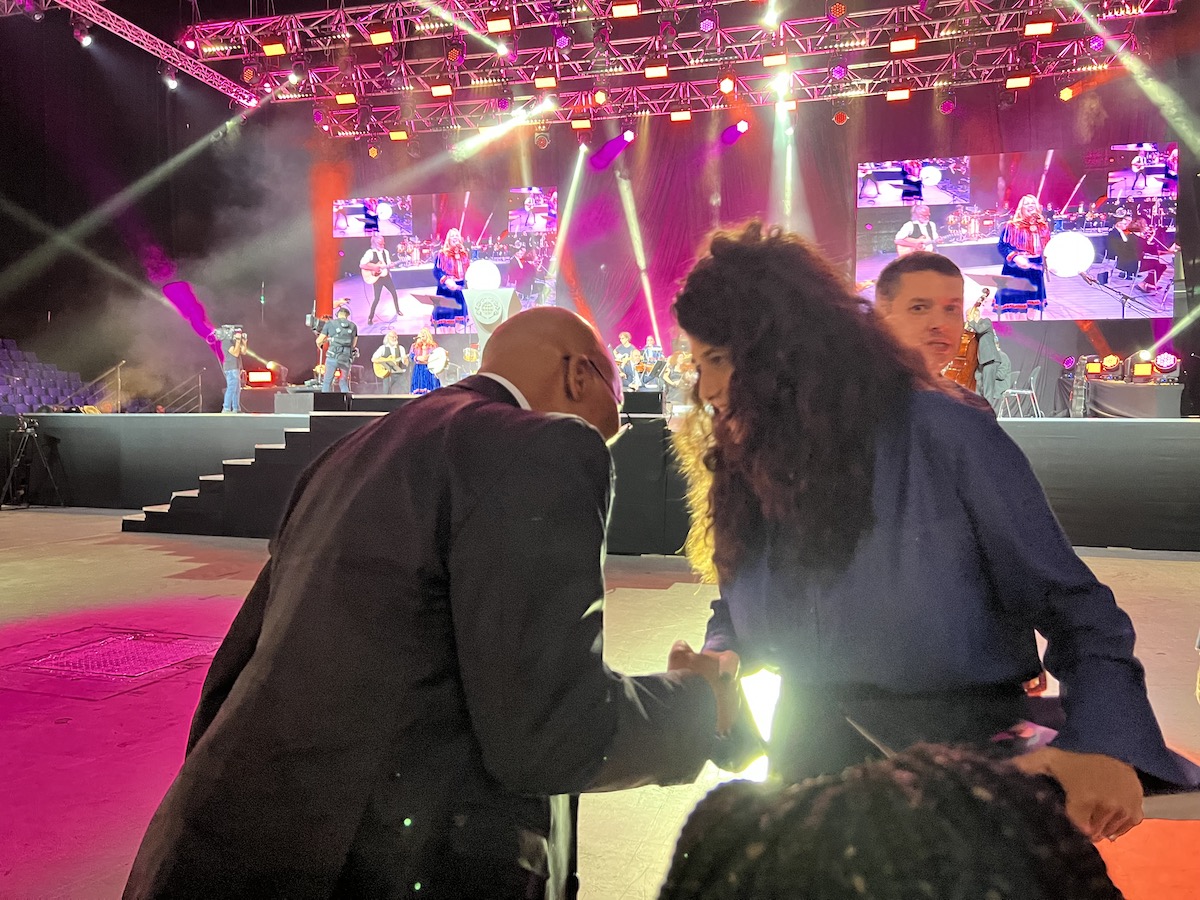 Mogoeng Mogoeng greets MK Sharren Haskel (Photo: Maayan Hoffman)
BIBLE COMES ALIVE IN ISRAEL
Mogoeng was in Israel for the first time on a personal mission with the ICEJ, which was planning to bestow upon him the Nehemiah Award on Wednesday. 
Mogoeng said that Israel is "so much more" than he expected.
The judge arrived on Oct. 6 and traveled to Tel Aviv, Jaffa, Beersheva, the Jordan River, Ein Gedi and the Galilee before arriving in Jerusalem. 
"I have not recovered from the profound impact of seeing the Bible come alive," he told ALL ISRAEL NEWS. 
Mogoeng added that while he is in the country, he is "praying that God will reveal" how he can "practicalize His word and His will" to have greater influence back home and anywhere else he travels.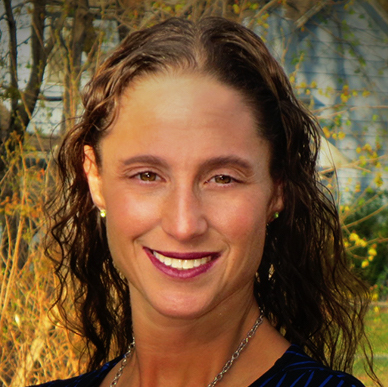 Maayan Hoffman is a veteran American-Israeli journalist and strategic communications consultant. She is Deputy CEO - Strategy & Innovation for the Jerusalem Post, where she also served as news editor, head of strategy and senior health analyst.
Popular Articles
A message from All Israel News
Help us educate Christians on a daily basis about what is happening in Israel & the Middle East and why it matters.
For as little as $5, you can support ALL ISRAEL NEWS, a non-profit media organization that is supported by readers like you.
Donate to ALL ISRAEL NEWS
Latest Stories
Comments