First Swedish foreign minister visit to Israel in a decade declares friendship with Jewish state
Sweden, Israel appear to be patching up relations, part of wider strategy of new Israeli government to repair diplomatic ties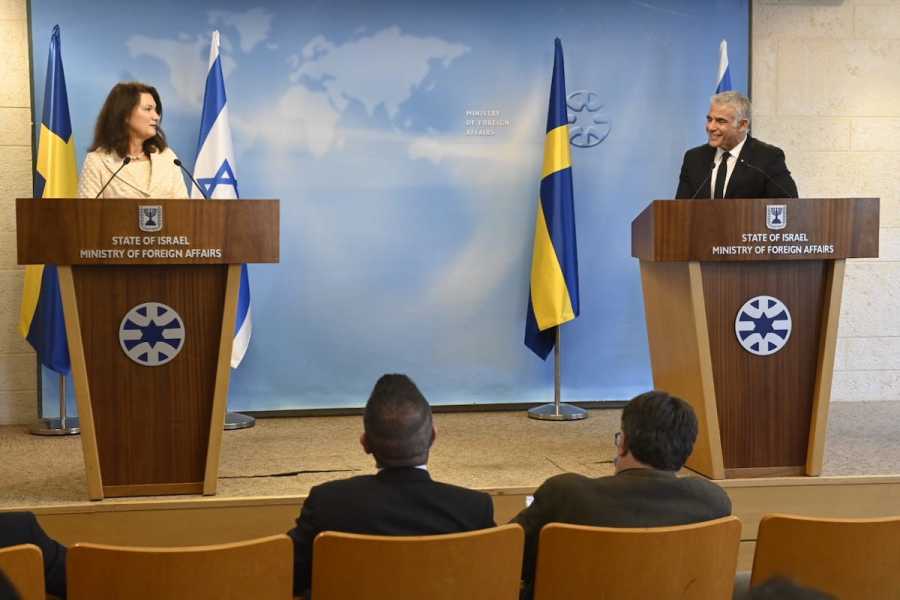 Israeli Foreign Minister and his Swedish counterpart, Ann Linde, at a joint press conference in Jerusalem, Oct. 18, 2021 (Photo: Israeli Ministry of Foreign Affairs)
With her visit to Israel on Monday, Swedish Foreign Minister Ann Linde became the first foreign minister from Sweden to visit Israel, after a decade of tense diplomatic relations between Stockholm and Jerusalem. 
In 2014, Sweden became the first European Union member-state to officially recognize the "State of Palestine," a move that upset Israel. 
Swedish-Israeli relations reached an all-time low in 2015 after the former Swedish Foreign Minister Margot Wallström accused Israel of "extrajudicial killings" and "disproportionality" in its fight against terrorists accused of murdering Israeli civilians. However, in recent weeks, Israel and Sweden have both indicated that they are interested in mending ties between the countries. 
Speaking alongside Israel's Foreign Minister Yair Lapid at a press conference in Jerusalem, Linde stressed that Sweden is Israel's friend. 
"We might not always agree, but good friends disagree. And I think it's really, really important that you know that Sweden is a friend of Israel," the Swedish foreign minister declared. 
Linde also stressed the importance of fighting anti-Semitism and strengthening bilateral cooperation in culture, innovation and trade. 
"We both see a real opportunity to deepen our dialogue further and develop longstanding cooperation when it comes to innovation, culture, and trade, as well as fighting antisemitism," Linde said. 
As a senior representative of the Swedish self-declared "feminist government," Linde welcomed Lapid's support of women's rights. 
"I also learned Foreign Minister Lapid is a champion of women's rights, and as a feminist foreign minister in a feminist government with a feminist foreign policy, I see here more opportunity for cooperation," she said.
Lapid expressed his gratitude for Sweden's support for the Jewish state and commitment to combat anti-Semitism. 
"I believe that because of the page we are turning here today, there will be a whole new book of friendship and cooperation," the Israeli foreign minister said. 
During her visit to Jerusalem, the Swedish foreign minister visited Yad Vashem, Israel's Holocaust memorial. 
"On behalf of Sweden I promise that we say 'Never again,' and mean it. We will continue to take action to combat antisemitism in all its forms, to make sure that we never forget, " Linde said. 
During the Second World War, Sweden's government officially declared neutrality, but was in practice preserving friendly relations with Nazi-Germany until Berlin began losing the war. In an effort to appease Nazi-Germany and stop the flow of German Jewish refugees, Sweden's government requested in 1938 that the letter "J" for Jew should be stamped in the passports of Jews. As a result of this policy, thousands of Jews were unable to flee and ultimately perished during the Holocaust. 
On the other hand, in 1943 when Nazi-Germany was in retreat and Hitler ordered the arrest of Danish Jews, some 90% of Denmark's 7,000 Jews were evacuated to safety in neighboring Sweden. 
During her visit to Israel, the Swedish foreign minister also met with Israeli President Isaac Herzog who thanked Sweden for recently hosting of the Malmö International Forum on Holocaust Remembrance and Combating Antisemitism. During their meeting, Herzog stressed Israel's unique status as a democracy and the world's only Jewish state. 
The Holocaust conference was held in the Swedish city Malmö, which in recent years has become a hotspot for anti-Semitism, especially among its large population of Middle Eastern descent. During the conference, the anti-Semitic message "the Holocaust was a scam" was projected on Malmö's main synagogue. 
According to Swedish media, the Nordic Resistance Movement, a neo-Nazi group claimed responsibility for the anti-Semitic incident. 
While far-right anti-Semitism remains a problem in Sweden, the far-left and Islamic radicals are responsible for the majority of current anti-Semitic incidents in Sweden. In the politically correct Swedish society where Muslim minority immigrants were long mainly seen as victims of discrimination, the debate on Muslim anti-Semitism was until recently largely ignored and even repressed by Swedish authorities. 
Sweden was generally supportive of Israel during the first decades of the Jewish state's modern history. However, after the Six-Day War in 1967, Sweden became increasingly critical of Israel and especially the Israeli policy of building Jewish communities in the disputed West Bank. 
Alongside Ireland, Sweden emerged as an early and strong supporter of the Palestinian Liberation Organization (PLO) in the 1980s. Sweden's foreign minister, who is a champion of the two-state solution, today encounters a divided Israeli government where Lapid supports a Palestinian state while Prime Minister Naftali Bennett opposes it. 
Despite a history of many disagreements and occasional political tensions, bilateral trade is growing between Sweden and Israel. Both countries are comparatively small yet technologically advanced with export-oriented economies that complement each other in many areas of innovation and technology. In 2019, bilateral trade between Stockholm and Jerusalem totaled almost $550 million.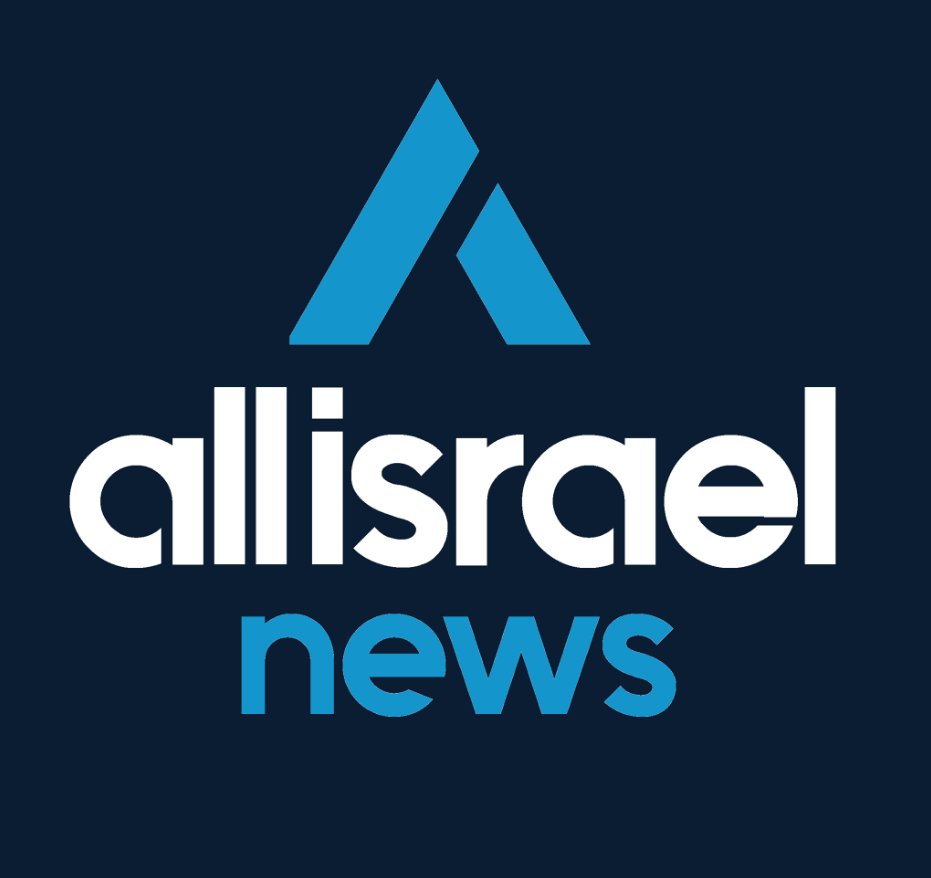 The All Israel News Staff is a team of journalists in Israel.
A message from All Israel News
Help us educate Christians on a daily basis about what is happening in Israel & the Middle East and why it matters.
For as little as $5, you can support ALL ISRAEL NEWS, a non-profit media organization that is supported by readers like you.
Donate to ALL ISRAEL NEWS
Current Top Stories
Comments