At international Holocaust conference, Israeli president urges world to fight cyber anti-Semitism
Isaac Herzog warns: Demonizing the Jewish state, questioning its right to exist leads to anti-Semitism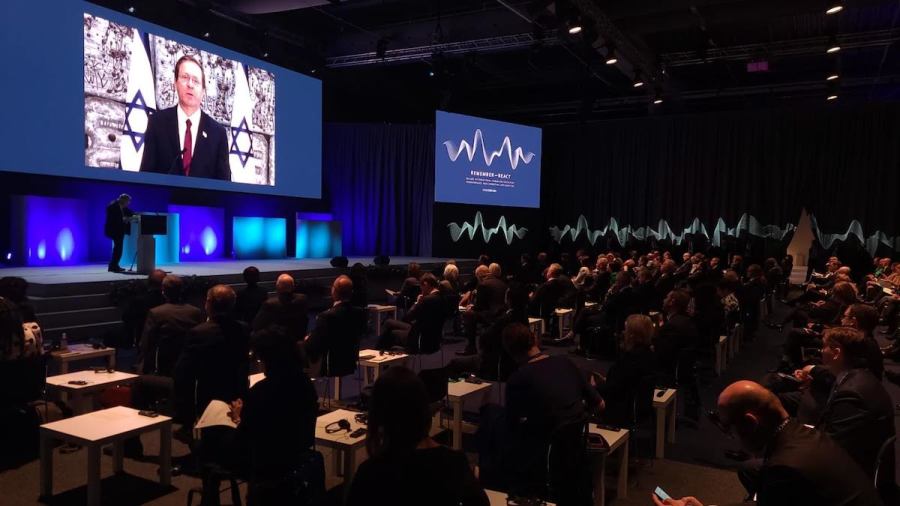 Israeli President Isaac Herzog addresses Malmö International Holocaust Remembrance Forum, Oct. 13, 2021 (Photo: Shahar Azran)
Israeli President Isaac Herzog urged the world to combat rampant anti-Semitism on the Internet and hold social media giants accountable for hateful content posted on their platforms. 
"Anti-Semitism is an infusion of hate into pockets of ignorance, a force of destruction which wears down any virtue in its path," Herzog said during the Malmö International Forum on Holocaust Remembrance and Combating Anti-Semitism conference in Sweden on Wednesday. 
"It will require not only improving Holocaust education in schools, such as the outstanding program of Yad Vashem, but also working aggressively on social media, including with and confronting social media companies to ensure that hateful incitement is quickly removed," Herzog said. 
While much of the free world agrees on the need for combating anti-Semitism, there are disagreements on its very definition, especially when it comes to Israel. The Israeli president warned of the danger of conflating legitimate criticism of Israeli policies with attacks on the Jewish state's very existence. 
"As a true democrat and as former head of the Israeli parliamentary opposition in the Knesset, I not only support but insist on the right of any citizen or group to criticize any government on its policies. But when criticism of a particular Israeli policy mutates into questioning Israel's very right to exist – this is not diplomacy, this is demonization and anti-Semitism, because Israel is the nation-state of the Jewish People," Herzog said. 
The Israeli president consequently urged the international community to adopt the respected International Holocaust Remembrance Alliance (IHRA) working definition of anti-Semitism, which includes demonization and delegitimization of the Jewish state. 
"The IHRA has become a widely-accepted reference point in the fight against anti-Semitism and Holocaust denial, with over 30 countries having adopted the IHRA definition of anti-Semitism, and I call upon all nations to do so," he said.
Herzog, whose late father and former President Chaim Herzog was born in Ireland, concluded that the future of Europe as a modern and thriving society is intertwined with the fate of its Jewish citizens. 
"The path we set today is critical for the future of European Jews and communities, and for the future of Europe as a modern, tolerant society. Jews must be free to live full, open and proud Jewish lives wherever they are. They must be safe," said Herzog. 
Speaking at the conference, Swedish Prime Minister Stefan Löfven called for "concrete measures" to fight hatred of Jews and to preserve the memory of the Holocaust for future generations. 
"We are not looking for another declaration, we are looking to translate these principles of these documents into reality," Löfven said. 
Sweden has an international reputation as a liberal and tolerant European democracy. However, in recent years, anti-Semitism has become a major problem in Swedish society, especially in Sweden's third largest city Malmö where a significant proportion of the population hails from the Middle East. 
Threats against the Jewish community and individual Jews, especially from radical Muslims in Malmö, have become all too common. As a result of emigration and an aging population, the Jewish community in Malmö has decreased from around 2,000 at its peak to 500. 
Salomea Gosenius, a 21-year old Jewish woman from Malmö, recently told Swedish media about the extensive anti-Semitism in the city and the fear of being attacked when visiting the synagogue. 
On the International Holocaust Remembrance Day in January 2010, Malmö's former controversial mayor, Ilmar Reepalu, publicly urged the Jewish community in Malmö to oppose Israel's defensive military operations against the terrorist organization Hamas in Gaza. 
Many Swedish Jews were shocked and felt threatened. At the time, the Swedish committee against anti-Semitism condemned Reepalu for holding Swedish Jews publicly responsible for the Middle East conflict and even blamed Reepalu for the increase in anti-Semitism in Sweden. 
As part of the preparation for the current international conference against anti-Semitism in Malmö, the city's archives authority displayed books with Jewish themes. However, the books were reportedly later covered with a blanket due to fears of vandalism. 
By hosting the international conference against anti-Semitism in Malmö, the Swedish government hopes to improve the city's problematic image. However, given the fact that Jewish life is rapidly disappearing in Malmö, the question is whether the Swedish government's efforts are too little too late.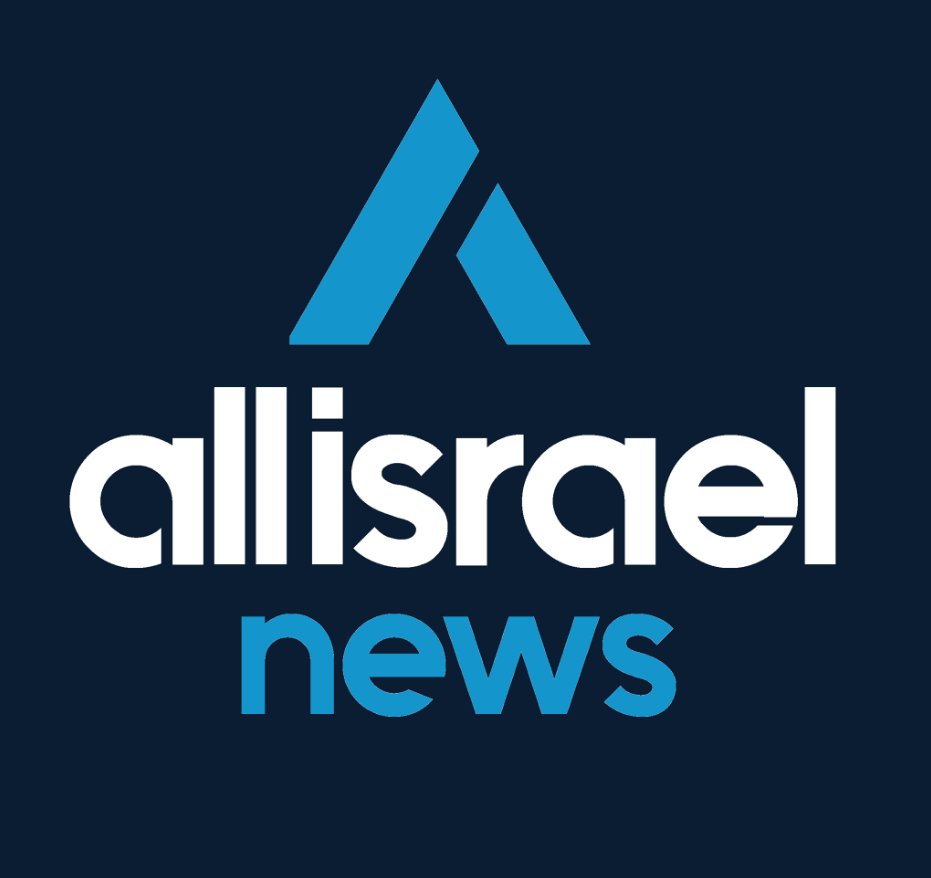 The All Israel News Staff is a team of journalists in Israel.
A message from All Israel News
Help us educate Christians on a daily basis about what is happening in Israel & the Middle East and why it matters.
For as little as $5, you can support ALL ISRAEL NEWS, a non-profit media organization that is supported by readers like you.
Donate to ALL ISRAEL NEWS
Current Top Stories
Comments