Fierce political foes suddenly become 'friends' to oust Netanyahu, but how many seasons can this new government last?
And will this proposed coalition even make it to the Knesset? Many Israelis are skeptical. Here's why.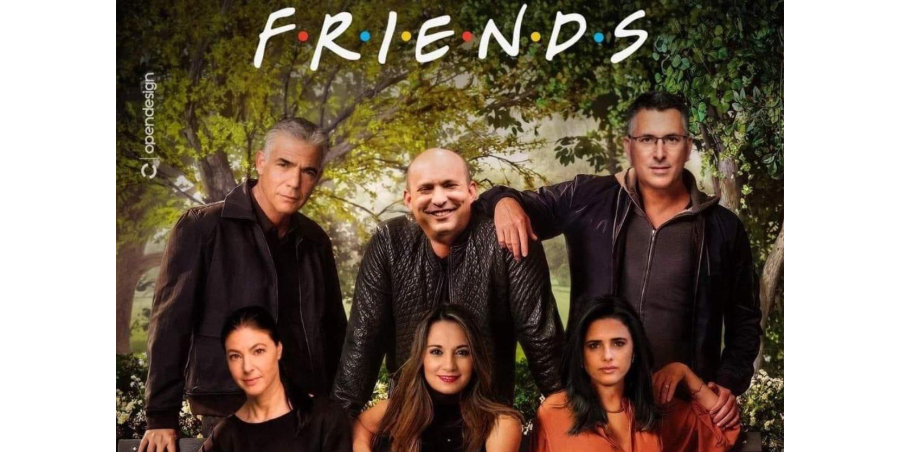 "Friends" – a new season of Israeli politics. Standing (from left to right): Yair Lapid, Naftali Bennett and Gideon Sa'ar; Seated: Merav Michaeli, Yifat Shasha-Biton and Ayelet Shaked. (Photo: Uri Open, OpenDesign/Facebook)
Israelis may not overwhelmingly support the new coalition, but they clearly prefer that to going to a fifth round of elections. 
However, they also do not have much hope that the "change government" is going to last too long either, according to the results of a poll conducted by Midgam for Israel's Channel 12. The results were released on Saturday.
Some 46% of respondents says they prefer this new coalition headed by Yair Lapid and Naftali Bennett to only 38% who would rather vote again while 13% said they didn't know.
But 42% of those surveyed have little hope the government will last long and 16% say it won't even make it to the swearing-in ceremony this week.
While this isn't exactly confidence-building for the change bloc, the poll shows a high lack of trust in Prime Minister Benjamin Netanyahu. When asked who you believe more, Bennett or Netanyahu, 44% picked Bennett over just 35% who believe the current premier Netanyahu more. Twenty-one percent said they did not know.
Among right-wing voters, more than half – 55% – want to go to new elections while one third  said they prefer this new government.
Netanyahu also got the lion share of blame for the failure to form a right-wing government: 41% said it was his fault while 24% blamed Bennett and 12% said the far-right nationalist Religious Zionism head Bezalel Smotrich is to blame.
The poll also asked whether respondents support an Arab party in the coalition: 40% said yes, 48% said no.
Conducted on June 3, the survey includes the responses of 507 adults and has a margin of error of 4.4%.
The change bloc, with its slim 61 to 59 majority, is hoping to be sworn in on Wednesday, but it may not be that simple. All of Israel – even we at ALL ISRAEL NEWS – know that until that confidence vote is cast for this new government, anything could change.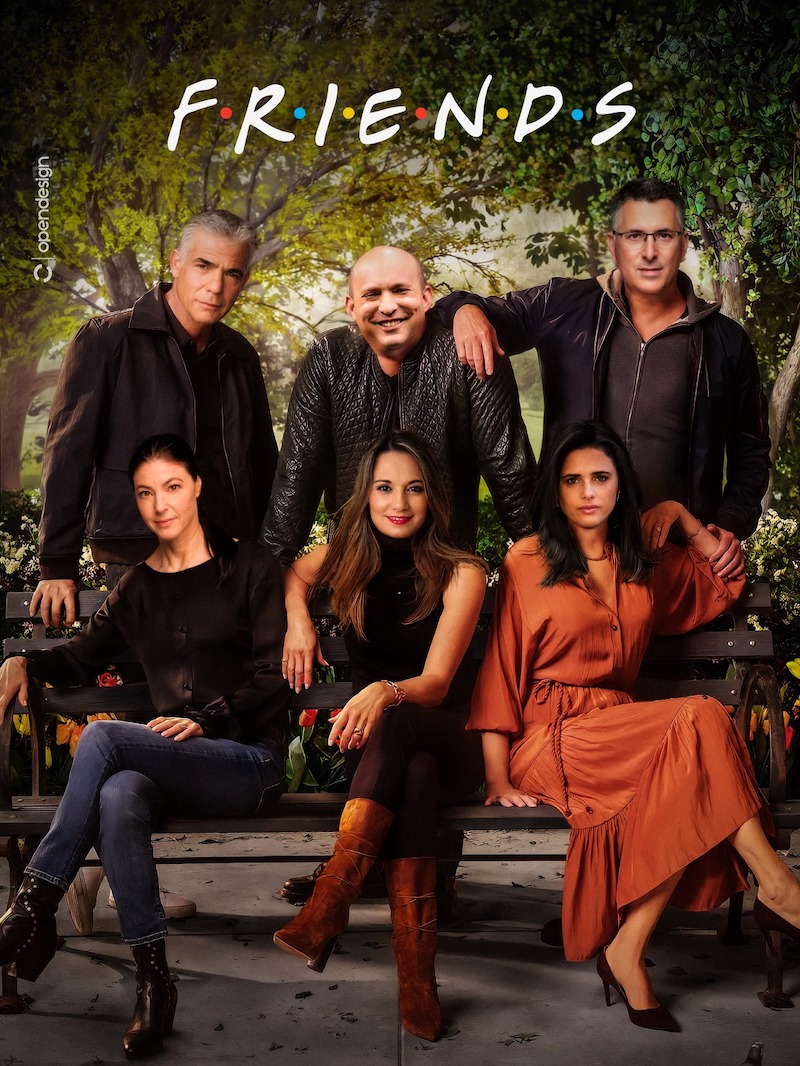 "Friends" – a new season of Israeli politics. Standing (from left to right): Yair Lapid, Naftali Bennett and Gideon Sa'ar; Seated: Merav Michaeli, Yifat Shasha-Biton and Ayelet Shaked. (Photo: Uri Open, OpenDesign/Facebook)
For instance, Netanyahu and fellow members of Likud are said to be actively still trying to entice right wingers in other parties to defect and to join them. Just one defector would throw the coalition into disarray.
Another factor is that one Yamina party member, Nir Orbach, has been hesitant to lend his full support to the coalition. He is considering three options: to vote against his own party leader, Bennett; to grudgingly vote for the government; or to resign.  
Then, on Saturday night, a group of national religious rabbis released a letter calling for their supporters to also "do everything" they can to make sure the "change government" doesn't get sworn in. 
"We cannot accept a reality in which a government will be formed in Israel that will harm the most fundamental matters of religion and state that were accepted since the establishment of the State of Israel and until today by all Israeli governments," the letter said. "There is no doubt that this government will also harm matters of security, which relate to our very existence, as it relies on terror supporters and includes ministers who urge the International Criminal Court in The Hague to investigate IDF officers for war crimes."
Until the actual vote approving the Knesset is done, we are on the edge of our seats.
The Jerusalem Post published the expected timeline in the countdown to a new government:
Today or tomorrow

Yamina Knesset Member Nir Orbach to announce who he will vote for.

Monday

Knesset Speaker Yariv Levin to declare in the plenum that Lapid has managed to form a coalition.

Tuesday

Coalition agreements must be submitted if a government vote of confidence is to take place on Wednesday.

Wednesday

The most likely day for vote of confidence and swearing-in of ministers.

Next Monday

Last possible day for a vote of confidence in a new government and swearing-in of ministers.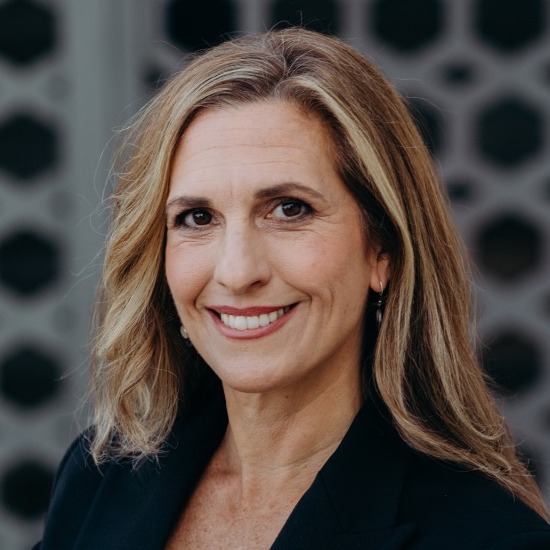 Nicole Jansezian is the news editor for both ALL ISRAEL NEWS and ALL ARAB NEWS and senior correspondent for ALL ISRAEL NEWS
A message from All Israel News
Help us educate Christians on a daily basis about what is happening in Israel & the Middle East and why it matters.
For as little as $5, you can support ALL ISRAEL NEWS, a non-profit media organization that is supported by readers like you.
Donate to ALL ISRAEL NEWS
Current Top Stories
Comments