Fallout after Biden strikes prisoner swap deal with Iran, unfreezes $6 billion to the mullahs
'Shameful', 'ransom', 'terrible precedent' – Republicans in Congress and few Democrats slam the Biden administration
U.S. President Joe Biden (Photo: Oliver Contreras/Sipa USA), Iranian Ayatollah Ali Khamenei (Photo: khamenei.ir)
Republicans in Congress and few Democrats have strongly come out against the Biden administration's latest decision on Iran which will grant the mullah's regime $6 billion in frozen assets.
The controversial deal – announced on 9/11 – will also include a prisoner swap between the two countries. Iran will release five American citizens held hostage in Tehran and Washington will release five Iranian citizens imprisoned in United States.
While American citizens in prison have mainly been accused by the Islamic Republic of "spying," the Iranian prisoners have been charged and sentenced in the U.S. for security-related issues. One of them allegedly failed to register as a foreign agent on Iran's behalf while lobbying U.S. officials on issues like nuclear policy, according to The Hill.
Former U.S. Secretary of State Mike Pompeo wrote in an op-ed on the Fox News website: "Team Biden just made the worst deal ever with Iran," on the 22nd anniversary of the worst terror attacks in America's history.
"While our goal should always be to bring every American home, we must also negotiate to ensure we don't incentivize the taking of hostages in the future. But this is the worst deal ever. Paying for Americans wrongly detained by Iran will only make Americans less safe in the long run and provides more funding for the brutal Iranian regime. These were lessons we learned long ago, but that Joe Biden refuses to learn," stressed Pompeo.
Former President Donald Trump slammed Biden on Truth Social, claiming the deal sets a "TERRIBLE precedent."
"So, lets get this straight! We did a hostage TRADE with Iran," he wrote. "We gave them 5 very tough, smart people that they desperately wanted. We likewise got back 5 people BUT, we also gave them 6 BILLION DOLLARS! How much of a kickback does Crooked Joe Biden get? Does anyone realize how much money 6 Billion Dollars is? When I was President, I got back 58 hostages for ZERO money. Remember Pastor Brunson?"
The White House, however, insisted that the U.S. is not giving Iran any money directly per the deal. The frozen funds are billions of dollars owed to Iran by South Korea for the sale of oil products and will be transferred to the ayatollah regime through Qatar.
"Allowing these funds to be transferred from restricted Iranian accounts held in the [Republic of Korea] to accounts in Qatar for humanitarian trade is necessary to facilitate the release of these U.S. citizens," Secretary of State Antony Blinken said in a letter to Congress on Monday.
Blinken signed off on the Iran sanctions waiver last week, an official told CBS News, but Congress members were not notified about the move until Monday.  
According to BBC news, Iran is owed tens of billions of dollars held in bank accounts across the world since 2018, when then-President Trump withdrew from the JCPOA nuclear deal and reinstated U.S. sanctions.
The waiver means that foreign banks will not be targeted by U.S. sanctions for transferring funds from South Korea to Iran. This will also apply to financial institutions in Germany, Ireland, Qatar and Switzerland.
U.S. State Department spokesperson Matthew Miller said on Tuesday that the Iranian funds "will be available for use for humanitarian transactions with strict Treasury Department oversight."
However, Iranian President Ebrahim Raisi told NBC News host Lester Holt that the money will be spent "wherever we need it."
"Let's be clear: There is zero chance this money is going to benefit the Iranian people. None," wrote Pompeo.
"Believe dictators when they tell you who they are and what they will do," said GOP presidential candidate and former UN Ambassador Nikki Haley.
"Iran's leaders will take the money and run. What on earth did Joe Biden think would happen?" asked Senator Tom Cotton (R-AR).
"First Joe Biden used 9/11 as an excuse to flee Afghanistan. Now he desecrates this day by paying ransom to the world's worst state sponsor of terrorism. Shameful," Cotton added in a statement. 
Democrat Senate Foreign Relations Committee Chairman Bob Menendez (D-NJ), raised his "concerns" that the deal will potentially incentivize more kidnapping of Americans.
"This is an example of why we have to go ahead and make it very clear to Americans that they cannot travel to certain places in the world where they are likely to ultimately become a hostage. Until we do that, we will constantly be in a set of circumstances" where the Washington faces negotiations to free detained Americans, Menendez told reporters Monday.  
Other Republican lawmakers continued to lash out at the administration in recent days for moving forward with the highly-disputed deal.
Senator Lindsey Graham (R-SC) wrote on X: "This agreement will entice rogue regimes, like Iran, to take even more Americans hostage. The ayatollah and his henchmen are terrorists and truly represent a terrorist state."
"One of the oldest rules is that you don't negotiate with terrorists. Well, we just did," Graham added.
"President Biden has established a secret nuclear deal with the Iranian regime that is being kept from Congress and the American people," said Senator Ted Cruz (R-TX).
"These are only the barest outlines of the staggering concessions that Biden has already made and intends to make to the Ayatollah, including an additional $10 billion transfer and indeed hundreds of billions of dollars by not enforcing oil sanctions. Meanwhile he has allowed the Iranian regime to all but acquire a virtual nuclear arsenal over the last two and a half years," Cruz warned.
The Texas Senator told Fox News' Sean Hannity that this is spectacularly dangerous for Israel:
The Biden administration is sending $6 billion to the Iran Ayatollah who routinely chants, "death to America and death to Israel."

Sadly this Biden White House puts partisan politics ahead of national security.

This is spectacularly dangerous for Israel and the United States. pic.twitter.com/g68w0x2kV2

— Ted Cruz (@tedcruz) September 13, 2023
"President Biden is mortgaging our national security to rent a false sense of nuclear quiet in Tehran until next November. Congress must not let him get away with it," Richard Goldberg, a senior advisor at the Foundation for Defense of Democracies, wrote in the New York Post.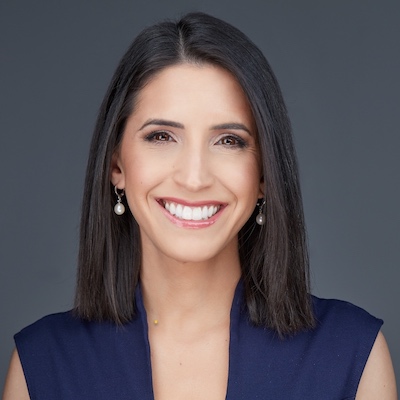 Tal Heinrich is a senior correspondent for both ALL ISRAEL NEWS and ALL ARAB NEWS. She is currently based in New York City. Tal also provides reports and analysis for Israeli Hebrew media Channel 14 News.
Popular Articles
A message from All Israel News
Help us educate Christians on a daily basis about what is happening in Israel & the Middle East and why it matters.
For as little as $5, you can support ALL ISRAEL NEWS, a non-profit media organization that is supported by readers like you.
Donate to ALL ISRAEL NEWS
Latest Stories
Comments