ALL ISRAEL NEWS SPECIAL
FACES OF THE LOCKDOWN
FACES OF THE LOCKDOWN #3: Suzy Ariel says, 'We were left behind'
Ariel's job — makeup and hair for weddings, special events and photo shoots — exists in a vacuum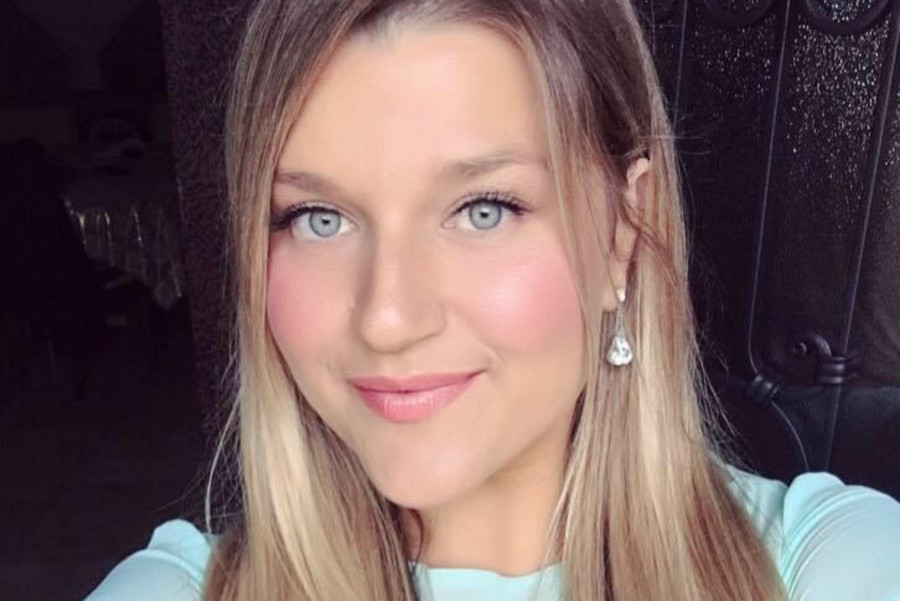 The visible effects of Israel's lockdown are easy to spot: Restaurants closed. Cafes sealed shut. Malls empty.
But others are harder to see.
Many professionals, whose work normally takes place behind the scenes, will remain in the shadows long after other areas of the country emerge from a month-long lockdown which began on Sept. 18 in response to the COVID pandemic. 
Suzy Ariel, the self-employed owner of Suzy Ariel Makeup & Hair, had her entire schedule wiped out since the first lockdown in March when weddings and other events were downsized severely if not banned altogether. 
Ariel built up her business from scratch over the past nine years and is usually booked solid a year in advance for weddings and photo shoots from spring through the fall. At a time when fashion in Israel called for heavy, dramatic makeup, Ariel appeared on the weddings and events scene with her penchant for engendering a natural look. She quickly tapped into a niche market of brides looking for the wispy, dreamy effects that her style inspired. Ariel also expanded her services to include hair styling, which made her a rare find back then — a makeup and hair artist in one.
When the first national lockdown was put into effect in March, it forced the sudden cancellation of all spring and many summer weddings — and all of Ariel's and her colleagues' jobs.
Restrictions loosened a bit in late summer, and some couples went ahead with downsized weddings of up to 20 people in attendance. But then another lockdown was slammed into place quashing any sense of hope for the couples — and all the professionals connected to the wedding industry.
Suzy had just started to see signs of life in September. And now, as we head into winter, she tells us, her hope has been deferred yet again. 
Suzy Ariel specializes in makeup and hair for weddings. (Photo: courtesy)
ALL ISRAEL NEWS: How did you get started in this business?
ARIEL: I always wanted to do something with makeup and hair. When I was little, my mother told me I was always cutting my dolls' hair and doing their makeup, and I loved to draw. After the army, I took a makeup course, and I loved it so much I went for the more intense course afterward. I went for additional courses in theater, fashion show, television makeup. For a whole year, I studied in Tel Aviv. I drove twice a week from the North to take this course. 
But back then I couldn't find a good job in that. Later, when I was laid off another job I had, I decided this was my time to make my dreams come true. I took an updated course because makeup is something you have to stay current with since the products and techniques are always changing. And I always wanted to learn hair as well so I studied to be a hairdresser, but I gravitated more to the updos, like for weddings. 
After I did makeup and hair for a friend's wedding she asked me, "Why don't you do this professionally?" Little by little, I discovered this is what I want to do: to make people happy for their wedding day, to make them pretty. It's a calling — to be with them on their special day.
Back then, Israelis loved very heavy makeup, but my style was very different. I focused more on bringing out the best in a person without masking them. So I was shocked at how fast my business took off. The best marketing, in small businesses, is word of mouth. One after the other, brides started recommending me to each other and that is how I started to be so successful. After just a few months of starting, I had a full schedule and many brides wanted my services.
Suzy Ariel specializes in a natural look for makeup and hair for weddings. (Photo: Ella Uzan)
ALL ISRAEL NEWS: Tell us how the lockdown has been for you.
ARIEL: It was a crazy six to seven months — very boring. After the first lockdown everyone else got their jobs back, but we were left behind. We makeup artists were forgotten. When everyone else went back to work, we were one of the main industries to get hurt from the decision to lockdown. 
Business had just started to come back a bit after they started opening a little in the summer. They only allowed small weddings with 10 to 20 people. And then, a month before this latest lockdown, people started to get married a little more. They realized it's not going to get better any time soon so they went ahead with their weddings. But then, suddenly, the government decided on this second lockdown.
Normally, in the winter I have hardly any work. Summer is the biggest season for me. The work I do during the summer months makes up for the whole year. And, suddenly, this year we didn't have the summer.
ALL ISRAEL NEWS: What has been the most challenging aspect of these lockdowns?
ARIEL: First of all, I am a person that really loves to work. I love to go out and to do stuff and for me it is a very hard thing to sit at home and do nothing. Everybody else went back to work after first lockdown, and I felt it's not fair, we are left behind.
Second, of course I lost a lot of income because summer makes enough money for the whole year. The government started last month to give an amount for the loss, but it is not as much as I used to make. In the summer I work almost every day. I didn't count, but I probably had dozens of weddings booked. Sometimes I also work on photoshoots for catalogues for wedding dresses. But that stopped too since its not worth paying a crew if there are no weddings, and other events. We were supposed to shoot abroad a catalogue in Turkey, that was canceled. 
This lockdown brings us to the winter. We hardly have anyway work during the winter so it'll be almost a year of no work for me.
ALL ISRAEL NEWS: Did you get any work during that brief window when some couples went ahead with their weddings?
ARIEL: I did three or four, and everyone wants a "corona discount" these days so I gave them a discount. They wouldn't hire me if I didn't. It was so few though, and it was for a small amount of people at the wedding.
I tried to get other work. I thought maybe I'll work at a hair salon, but nobody wanted to take new workers anyway because people are trying to save money. And since I haven't work as a hairdresser for so many years, they would need to teach me from scratch and no one wants to take that on now. 
Suzy Ariel specializes in makeup and hair for weddings. (Photo: Rotem Barak)
ALL ISRAEL NEWS: In those few instances when you worked at a wedding, were you worried about catching COVID? How did you handle it?
ARIEL: I was worried. A lot of my friends, colleagues and photographers got it on the job. We have a makeup artists group and everyone would fill in for each other. Someone would say "I got the virus. Who can take my place?" And we would fill in for each other. 
The few times I did work I wore a mask and I asked the bride to be alone in the room. Usually they bring 20 to 30 friends and family. The fewer people there were, the better. That's how I avoided getting infected. 
It was a big worry. Every day you are worried about getting a message that you have to go into quarantine. It never happened, thank God.
ALL ISRAEL NEWS: What are you thinking for the future?
ARIEL: I have a few more months and then I will have to find something different if the government cannot find a solution. It is impossible to sit at home, both financially and because of my personality.
This business is a little problematic because things like coronavirus can kill it.
For me to build the business again is going to be hard. For so long I haven't posted any new photos of my work. I will have to promote the business from scratch. You have to put yourself back at the center of attention in the wedding world, put yourself out there.
I am sad because I thought by the summer the restrictions would end. It's taking so long and nobody knows how it will end. Nobody has the solution yet. I feel a lot of hopelessness, even a little depression. To sit at home and not to be able to create is hard.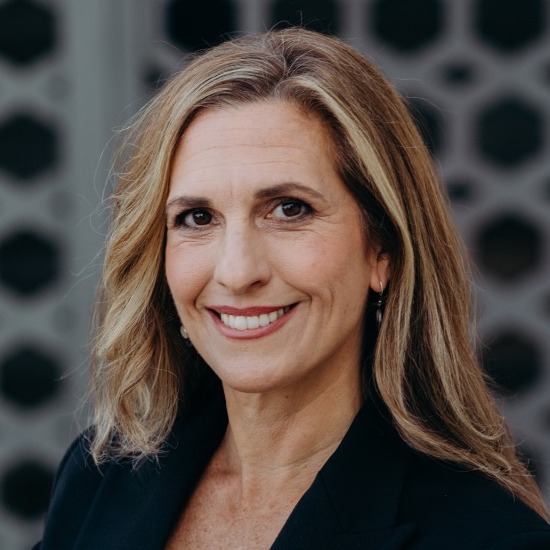 Nicole Jansezian is the news editor for both ALL ISRAEL NEWS and ALL ARAB NEWS and senior correspondent for ALL ISRAEL NEWS
A message from All Israel News
Help us educate Christians on a daily basis about what is happening in Israel & the Middle East and why it matters.
For as little as $5, you can support ALL ISRAEL NEWS, a non-profit media organization that is supported by readers like you.
Donate to ALL ISRAEL NEWS
Current Top Stories
Comments