Israelis exiting lockdown on their own terms - from business to prayers
After a week of ultra-Orthodox Jews violating restrictions, many Israelis decide to open their businesses despite the rules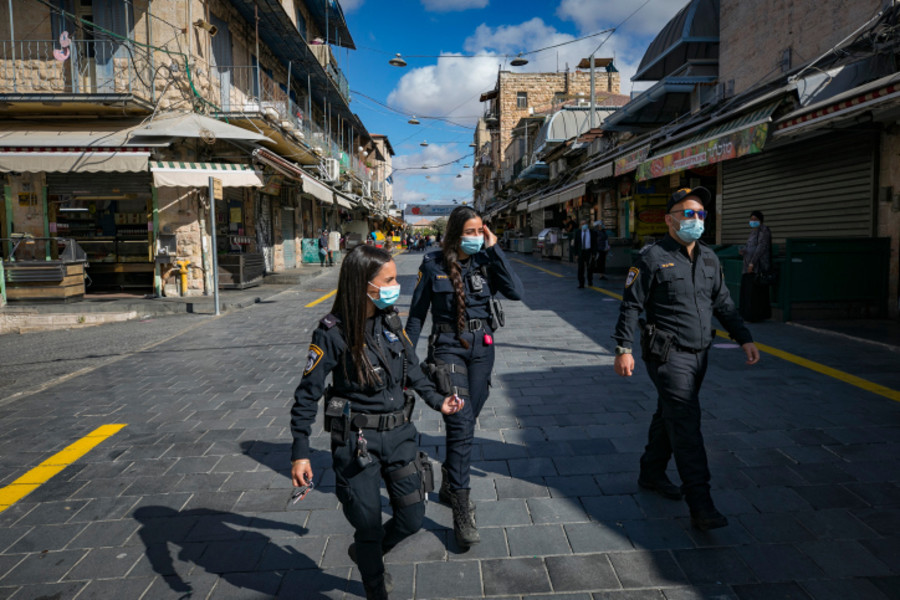 Police patrol the Mahane Yehuda Market in Jerusalem during a nationwide lockdown. (Photo: Olivier Fitoussi/Flash90)
Israel's severe three-week lockdown appears to have put in check the rampant spread of the coronavirus which had risen to record levels in September.
But as Israel considers how and when to exit from the shutdown starting on Oct. 18, it seems the ultra-Orthodox and, now, many small business owners have decided what the terms would be for an exit: Several reopened today.
This second national lockdown, aside from controlling the virus, has brought to the surface three startling bits of news:
A large segment of ultra-Orthodox not only planned to disregard the rules during the holiday, but police even made a deal to turn a blind eye to violations.
Now, business owners who had shut down for a crippling three weeks will now take the law into their own hands and open up against current restrictions.
The government finally introduced a plan to exit the lockdown — one that could take almost five months to accomplish as long as the infection rate stays low.
Ultra-Orthodox flout the rules, Police turn blind eye
Nearly every day during the holiday of Sukkot, Israeli media was riddled with videos of mass gatherings of worshippers in synagogues, in blatant violation of the rules.
This came amid news that police told an ultra-Orthodox leader in Modiin Illit they would turn a blind eye to lockdown violations.
"You know I don't come in to search any synagogues here," officer Tzahi Halfon is heard saying on a recording aired on Channel 12. "I didn't send patrols on Yom Kippur… I didn't come in yesterday. Between us, you know I'm not trying to harass anyone."
Halfon emphasized that police would have to respond if a citizen called in a violation complaint, but instructed the man how his community should respond.
"A police car comes? Come on, that's not a problem. You don't want to listen to the officer? That's okay, I didn't ask for that. I only ask that when a policeman comes, get out of the synagogue… The moment they listen to the officer, the moment they disperse, we don't mess with that synagogue. Understand between the lines what I'm telling you."
If Halfon was hoping to avoid clashes, he did not get his wish. Despite this seemingly implicit agreement between police and the Haredi, riots broke out anyway throughout the week when cops showed up at synagogues in violation of the rules.
After this tacit deal came to light, so did an official list of fines handed out by police: Only one was issued in all of Jerusalem for prayers that occurred in violation of the rules last week.
Channel 12 also aired an expose on Sunday about a secret program run by Haredi Jews who are treating COVID patients at home. The (no longer) secret volunteer medical network is providing oxygen and care to currently about 170 patients.
This means that Israel's official count of infections and serious cases is inaccurate.
And today, the first official work day after the weeklong holiday, Haredi schools and yeshivas opened in direct violation of the lockdown. This while millions of Israelis — adults and children alike — are sitting at home awaiting a loosening of restrictions.
Business owners: Enough is enough
Several small business owners started operating their establishments on Sunday, right after the holiday week, saying they fear fines less than they fear not being able to pay their bills.
A short walk down any local street shows that businesses have decided, on their own terms, to loosen up. Many restaurants — restricted to delivery service — have opened now to provide take away. Beauticians who work from home have unabashedly started receiving customers again. Private workout studios have reopened for classes.
"Everything here is political and everyone is frustrated," restaurant owner Tamir Barelko said.  "The state is causing people to bend the rules. There's no feeling that the leader will say 'I'm with you.' It's all talk and people are collapsing."
The Association of Commercial, Fashion and Catering Chains announced on Sunday that its members will resume operations on Oct. 18 — regardless of what the government decides regarding the lockdown.
"We will not be able to meet the Health Ministry's extreme exit plan. The Health Ministry has decided to disregard the business sector. The Health Ministry does not understand what the whole world already understands, the path to defeat coronavirus cannot pass through a coup de grace on the business sector," the organization said in a press release.
Last week, Finance Minister Israel Katz who was reported as criticizing the lockdown policy.
"I will not let millions of people sink into the despair and the disgrace of hunger because of the Health Ministry's incorrect decisions — to close the entire economy without any distinction and without any health justifications," he was quoted as saying.
Chairwoman of the Knesset's Coronavirus Committee Yifat Shasha-Biton has long lobbied against the draconian measures of the shutdown.
"We need it now, not in another week. There are restrictions that everyone knows have no epidemiological rationale. Why wait? Society is crumbling." Shasha-Biton.
Some 960,000 Israelis are currently unemployed.
Exit Strategy in 9 Easy Steps
The Haredi schools and the small businesses didn't get the memo that the Corona Cabinet had only convened this morning to hash out a strategy for exiting the lockdown.
Head of Public Health Services, Dr. Sharon Elrai Price, is tasked with formulating the program for exit. She detailed nine phases, with each one lasting at least two weeks before the country can enter the next phase. The criteria for advancing to the next phase would be based on the morbidity rate, not the date.
And on that note, she also said her own model does not "yet allow the implementation of her outline to begin this coming Sunday, including the reopening of schools," according to the Jewish Press. A full list of the steps is here.
From parents to business owners, few are happy with the plan which will continue on until the last phase — if all goes as planned with two-week cycles, until Feb. 7, 2021.
Israel is still a world leader in the number of deaths and new infections daily per capita.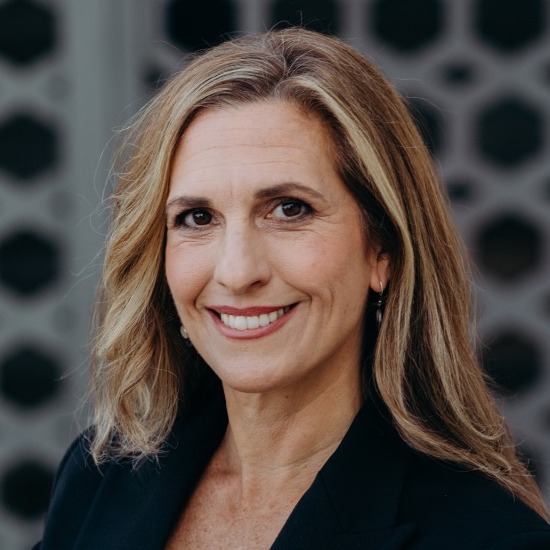 Nicole Jansezian is the news editor for both ALL ISRAEL NEWS and ALL ARAB NEWS and senior correspondent for ALL ISRAEL NEWS
A message from All Israel News
Help us educate Christians on a daily basis about what is happening in Israel & the Middle East and why it matters.
For as little as $5, you can support ALL ISRAEL NEWS, a non-profit media organization that is supported by readers like you.
Donate to ALL ISRAEL NEWS
Current Top Stories
Comments