EXCLUSIVE: Former VP Mike Pence pulls no punches, tells Joel Rosenberg 'President Trump was wrong on Jan. 6'
In an interview for The Rosenberg Report on TBN, Pence says Trump had 'no right to unilaterally overturn the election' and that he gives 'prayerful consideration' to entering the 2024 race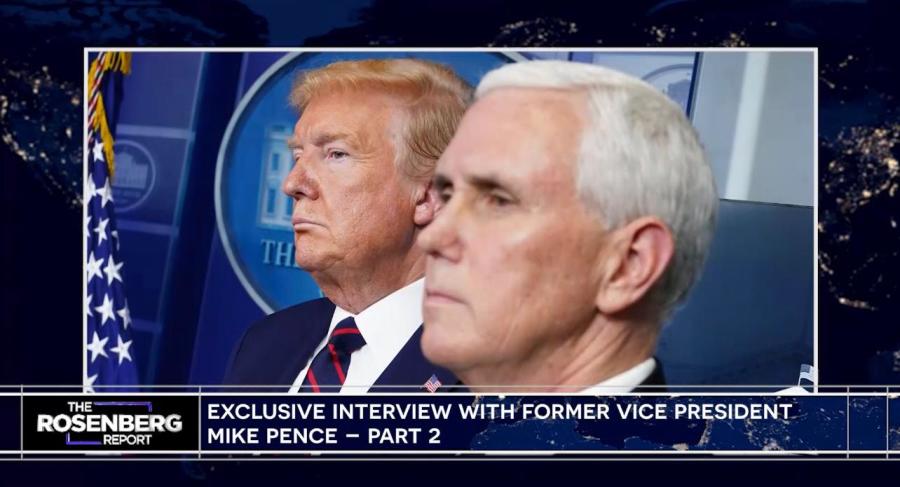 (Photo: Screenshot/The Rosenberg Report)
Former Vice President Mike Pence opened up to ALL ISRAEL NEWS Editor-in-Chief Joel Rosenberg about his tense conversations with former U.S. President Donald Trump in the aftermath of Jan. 6.
In an exclusive interview on "The Rosenberg Report" on TBN, Pence describes in his recently released book, "So Help Me God," prior to the Jan. 6 events at the United States Capitol, he had a "close working relationship" with the former president. Pence told Rosenberg that, in contrast, "obviously, the administration did not end well."
"I always believe that on that day in January of 2021, that we did our duty under the Constitution of the United States," Pence noted. "The president and I, we found a way to part amicably. But in the days following our departure from office, I saw the president return to some of the same rhetoric that he was using in the lead up to January 6th. And I just thought it was best for us to go our separate ways. And we have."
"I'll always be proud of the record of the Trump-Pence administration, and I'll never stop fighting to advance those same ideals across this nation and on behalf of America for the rest of my days," Pence added. 
Joel C. Rosenberg interviews former U.S. Vice President Mike Pence on The Rosenberg Report (Photo: Screenshot)
When Rosenberg asked why Pence didn't accept Trump's argument that, as vice president, he had the authority to certify the U.S. election, Pence replied that Trump was wrong. He also said that even though voting irregularities were real, there was no legal evidence of widespread voter fraud.
"The only thing Congress does under the Constitution is open and count the votes that are certified by the states. No more and no less. But, along the way, the president became surrounded by advisors that were telling him that I had the authority to overturn the election," Pence said.
"But President Trump was wrong. I had no right to overturn the election. And no vice president in American history had ever asserted that authority. And, frankly, Joel, the idea that any one person could choose the American president, I think, was actually un-American. The presidency belongs to the American people and to the American people alone. And I was determined to fulfill my duty before the Congress of the United States to do just that."
Speaking to a crowd at the annual Gridiron Club dinner in Washington, D.C. this weekend, Pence reiterated his comments, adding that "history will hold Donald Trump accountable" for the events of Jan. 6.
"I had no right to overturn the election. And his reckless words endangered my family and everyone at the Capitol that day," Pence said.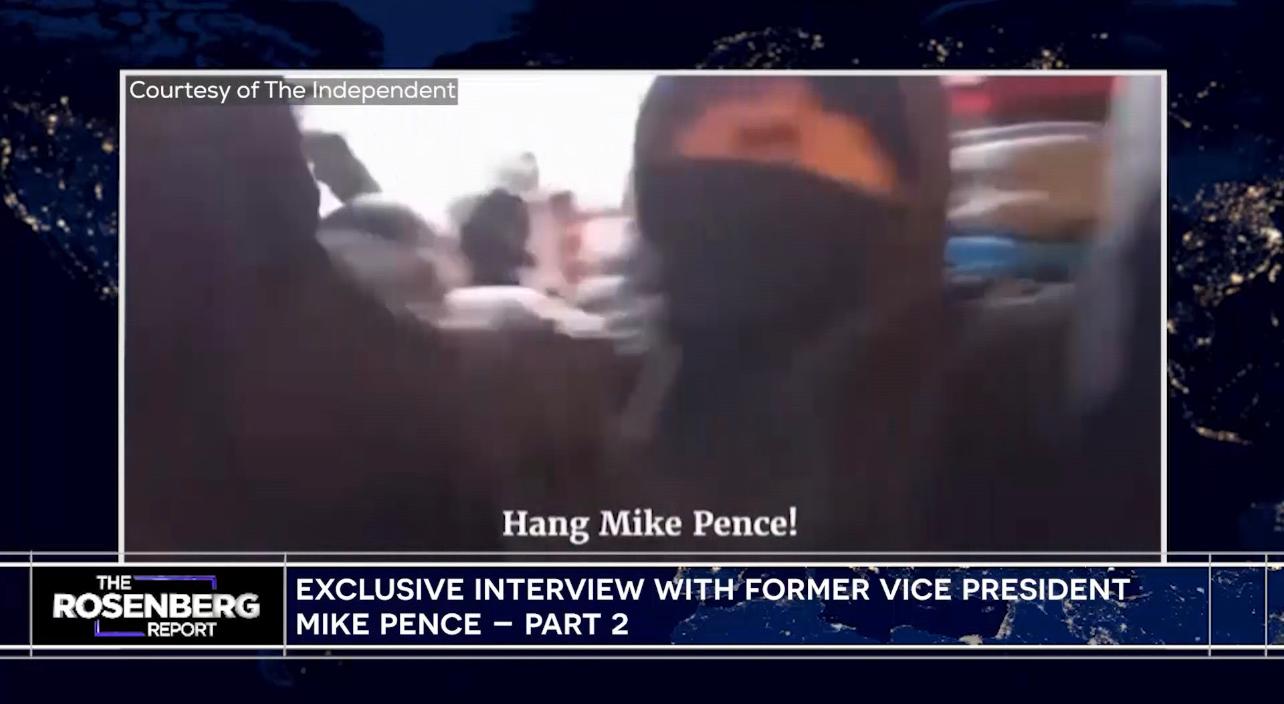 (Photo: Screenshot/The Rosenberg Report)
The former vice president told Rosenberg that when the Capitol events unfolded he was determined to stay at his post.
"I felt that I had a duty to stay at the Capitol. And, first, we went to my personal office off the Senate floor. But when Secret Service came in, and as I write in my book, they told me again that we needed to leave the building. I looked at my lead Secret Service agent, put my finger in his chest, and I said, 'You're not hearing me. I'm not leaving.' I said, 'I'm not going to give those people the sight of a 16-car motorcade pulling away from the Capitol.' I was determined to stay, to do our duty, to do our job. By God's grace, we were able to do that, but they did require us to leave that office," he revealed. 
When Pence went to the White House to meet with Trump after the drama subsided, he made clear to the president that he was angry – both about their personal differences but also over what he saw people doing at the Capitol. 
"I thought it dishonored the tens of millions of people across this country who had supported our administration and our campaigns, who would never have done anything like that – there, or anywhere else," Pence reflected.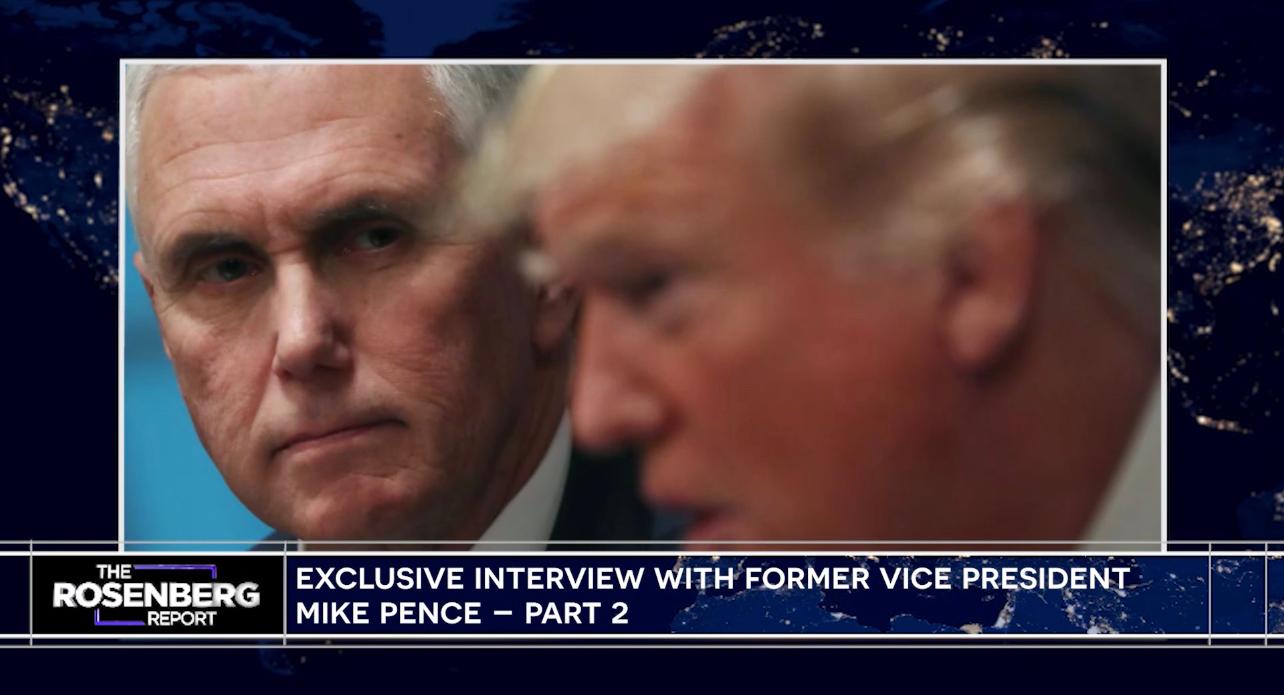 (Photo: Screenshot/The Rosenberg Report)
Despite the daylight between them, Pence told Rosenberg: "I'll always continue to pray for my old running mate and his family, and I always will." 
As the field of Republican presidential candidates in 2024 begins to expand, anticipation is growing around a potential competition between a former president and his vice president. When asked about the likelihood of that scenario, Pence admitted that he is "giving prayerful consideration to entering the race." 
When is he expected to announce his decision? You can watch Pence's answer and his full interview for The Rosenberg Report in the video below.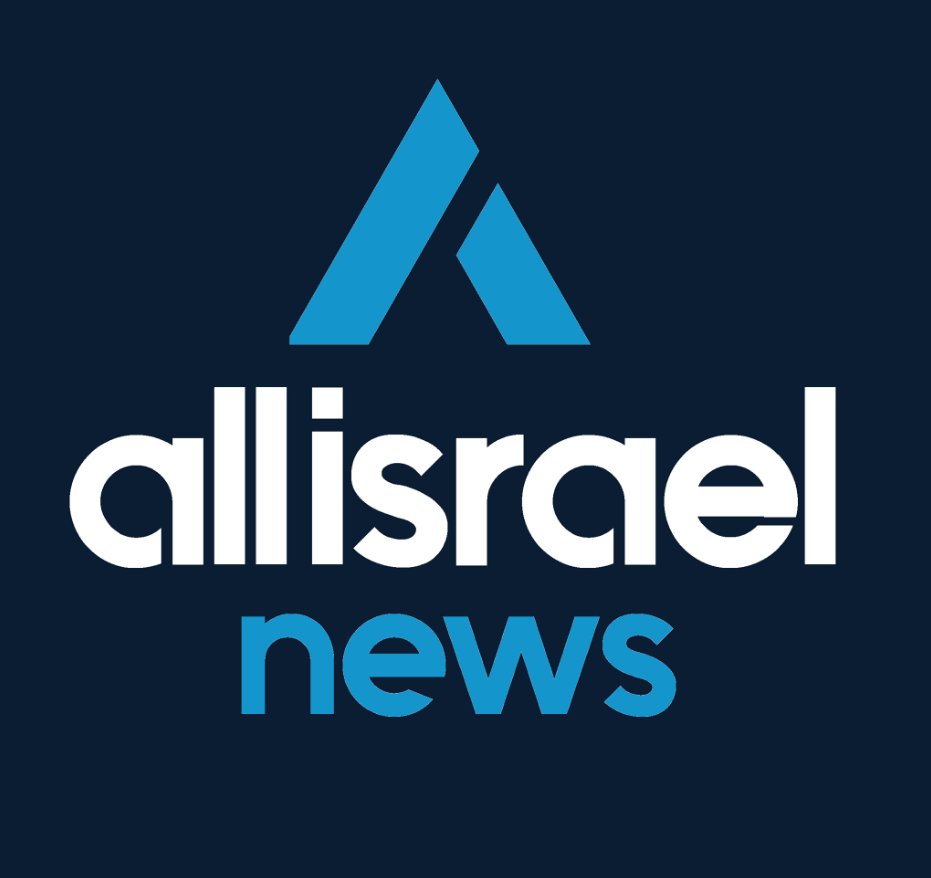 The All Israel News Staff is a team of journalists in Israel.
A message from All Israel News
Help us educate Christians on a daily basis about what is happening in Israel & the Middle East and why it matters.
For as little as $5, you can support ALL ISRAEL NEWS, a non-profit media organization that is supported by readers like you.
Donate to ALL ISRAEL NEWS
Current Top Stories
Comments