Drones are now the greatest threat in the Middle East
Hamas, for instance, used new drones, based on the Iranian Ababil design, to attack Israel during the Gaza conflict in May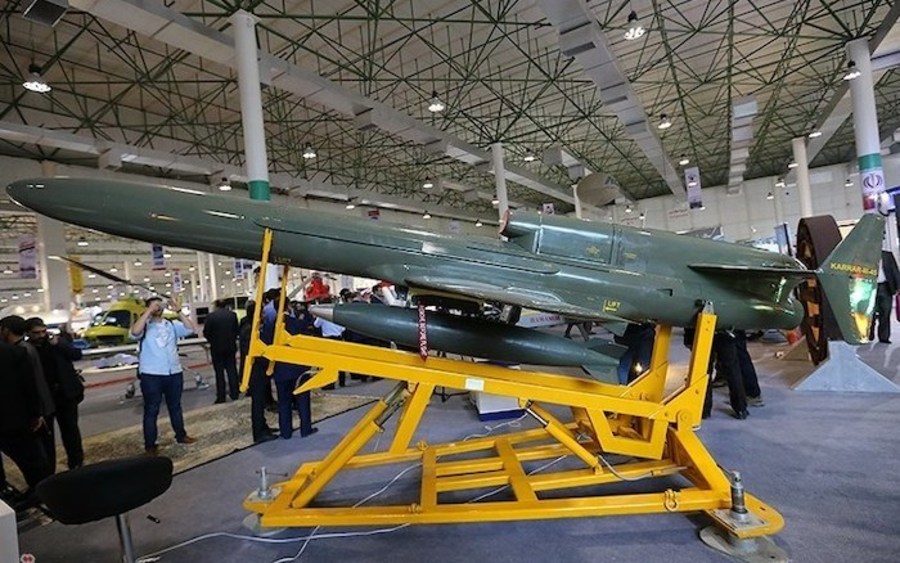 Illustrative - Iranian drone (Photo: Tasnim News Agency via Wikimedia Commons)
An Iranian-backed drone attack on June 26 – targeting an area in the Kurdistan region of Iraq in late June – was likely a message to the United States. The drones, each slightly larger than a person and packing a warhead inside their tube-like fuselage, were aimed at an area northeast of the city of Erbil, where a new U.S. consulate is supposed to be opened. The U.S. condemned the attack, claiming it violated Iraqi sovereignty, and 24 hours later President Joe Biden ordered airstrikes against Iranian-backed militias in Syria.
The airstrikes were supposed to target groups such as Kataib Hezbollah which are part of Iraq's paramilitary forces and also closely linked to Iran's Islamic Revolutionary Guard Corps. What is important to know is that these groups operate across the borders of the Middle East, operating as a kind of super-state, connecting Hezbollah in Lebanon to the Assad regime in Syria and Iranian forces in Tehran. They traffic in missiles and drones. It is the drone threat that is now emerging as the greatest new danger in the region.
Not long ago it was only the U.S. and a few hi-tech countries like Israel that possessed advanced drone technology. The iconic image of the Predator drone, used to hunt terrorists from Afghanistan to Somalia, defined the early 2000s. However, today it is Iran and other countries that are developing drones and using them to terrorize Saudi Arabia and threaten Israel, as well as U.S. forces in Iraq.
In conducting research for my new book, Drone Wars: Pioneers, Killing Machine, Artificial Intelligence and the Battle for the Future, the growing use of drones by terrorist and militant groups became clear. While Iran had a drone program dating to the 1980s when it was fighting Iraq, only recently did Tehran's IRGC begin to export its drone technology to groups such as the Houthis in Yemen, Hezbollah and Hamas. Hamas, for instance, used new drones, based on the Iranian Ababil design, to attack Israel during May battles between Israel and Hamas. The drones were shot down. Iron Dome, the Israeli air defense system, scored its first wartime success against a drone by shooting them down. In mid-June Israel's Ministry of Defense and Elbit Systems also tested a new laser system to shoot down a drone.
Iran's drone army is a menagerie of different drone designs. From large drones that were copied from American drones such as the Predator or Sentinel, to smaller surveillance drones and kamikaze drones it has increasingly used and exported, it has an impressive arsenal. Drones are a natural place for the Iranians to concentrate their efforts because they are relatively cheap to make, they can be easily armed and turned into a kind of cruise missile and they can be used to harass U.S. forces and allies without a clear way to stop them. This is because drones can be assembled in caves in Yemen or transported by truck from the ungoverned areas near the Syria-Iraq border, to staging areas, either in the Golan or near Kirkuk in Iraq and then flown to their target.
A kamikaze drone operates similar to the German V-1 flying bomb of the 1940s. It is not particularly sophisticated. It is pre-programmed to fly to a target and therefore it often cannot be jammed. It has to be shot down. But small drones like this, the size of a person, don't have a large radar signature and they may be able to fly low or in complex patterns to try to trick radar and air defenses. In addition, air defenses are not everywhere, most defenses such as Patriot missiles or C-RAM, a system that shoots down rockets, are either limited in numbers or range. For instance, new bizarre-looking ray-guns that have been designed to down drones are not available in large numbers. Israel's Iron Dome, which can shoot down drones, is mostly active in Israel. The U.S. has acquired two batteries of Iron Dome for the U.S. Army. There have been calls for Israel to cooperate more with new Abraham Accords peace partners in the Gulf on air defense.
While Iran has sent drones or drone technology to its proxy groups in places like Yemen and Lebanon, other terrorist groups such as ISIS have also used drones. They generally buy commercial quadcopters and attach weapons, such as grenades, to the drones. U.S. Central Command head General Kenneth McKenzie has warned that drones are the biggest threat to the Middle East. He has warned about militant groups acquiring both commercial drones, such as one finds at Costco, to the new Iranian drone threat. He said in an April press briefing that "the thing that concerns me the most about Iran, although at the same time they have begun to invest heavily in land attack cruise missiles and in their unmanned aerial program – their drone program – has also made significant achievements."
The rising drone threat will continue to dominate the region in coming years. This is because countries like Turkey and China are also fielding new drones and because U.S. partners and allies, such as the UAE, are acquiring drones to defend themselves against adversaries. A drone arms race is afoot, much like the race to build new warships in the early 20th century, or the race to make the best tanks and jet aircraft between 1930 and 1970. The U.S., Israel and other states will need to work closely to confront these threats in coming years if they are to stay ahead of Iran and other countries that exploit new technology to threaten countries in the region.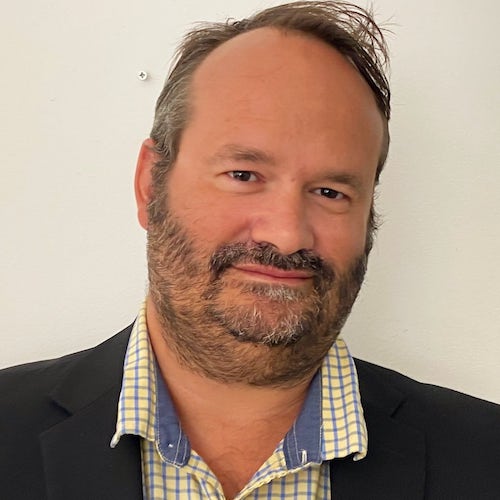 Seth J. Frantzman, PhD is the author of Drone Wars: Pioneers, Killing Machines, Artificial Intelligence and the Battle for the Future (Bombardier Books, 2021). He covers Israel defense developments for Defense News and is a Middle East correspondent for The Jerusalem Post.
A message from All Israel News
Help us educate Christians on a daily basis about what is happening in Israel & the Middle East and why it matters.
For as little as $5, you can support ALL ISRAEL NEWS, a non-profit media organization that is supported by readers like you.
Donate to ALL ISRAEL NEWS
Current Top Stories
Comments