Opinion Blog / Guest Columnist
ALL ISRAEL NEWS is committed to fair and balanced coverage and analysis, and honored to publish a wide-range of opinions. That said, views expressed by guest columnists may not necessarily reflect the views of our staff.
Does Israel's survival depend on American politics?
(Photo: Screenshot)
It used to be that when a sovereign country was attacked, they would go to war in order to defend their people and their land. Politics or upcoming elections never entered the picture. But now, times have changed…or is it just because this time, it's Israel?
The Biden administration, particularly vulnerable to the pro-Palestinian crowd, one of whose greatest supporters is none other than Michigan Congresswoman Rashida Tlaib, has been publicly warned on X, declaring: "We will remember in 2024."  Although Biden fawned over Tlaib, back in 2021, saying, "I admire your intellect, I admire your passion and I admire your concern for so many other people. You're a fighter, and God thank you for being a fighter," he has since fallen from grace with her, now that she believes he's gone to the dark side by supporting Israel.   
Her threat of pulling her vote, as well as those of her sizable Muslim constituency, for Biden in the upcoming U.S. presidential election, began prior to the recorded clip which "included protest chants from Ohio saying, No peace on stolen land? Illinois Free! Free! Palestine! and Michigan from the river to the sea."
In fact, it didn't take long, once Tlaib, along with other like-minded individuals, began to stir up the anti-Israel base of voters, that the White House suggestion of Israel enacting a "pause" in the fighting, was heard loud and clear. First voiced by Biden and then by his secretary of state, it was decided that Blinken should return to Israel in order to convince the prime minister that "for the sake of releasing the hostages," it would be helpful to take a momentary breather. Of course, no one has assured that the more than 230 hostages being held in Gaza would be released if such a measure would be agreed upon. 
Tlaib, however, continues to cause great anxiety in the Biden administration, by her angry messages which confidently assert that the majority of Americans are not with them in their support of Israel, but given that no poll has substantiated those findings, she really has nothing to back up such a sweeping claim. 
Yet, on Fox's Nov. 3, 2023 Ingraham Angle, a CNN Politics communication read: "US Warns Israel, Amid Gaza Carnage, it Doesn't Have Long Before Support Erodes." Why is that? The article goes on to say, "In conversations with Netanyahu, Biden has warned that Israel will be judged harshly by the international community if it doesn't take steps to significantly ease humanitarian suffering and minimize Palestinian deaths."
According to the host, Laura Ingraham, "Biden's team is leaking these details, because they know that they are losing political support at home from his pro-Palestinian voters who, as we've seen, have taken to the streets, because the Biden people are trying to send signals of, 'we hear you, to the pro-Hamas wing of their own party."  
So, here's the dilemma for Democrats, who are now faced with the threat of losing supporters in the 2024 upcoming election, as they send the message, "Stop supporting Israel or we'll stop supporting you." The Democratic party is now being forced to choose between ending what began as a very strong stand with Israel. Their unequivocal position of agreeing that Israel has the right to defend their country, after the brutal and savage attacks of Oct. 7, which left 1,400 dead and resulted in the ongoing hostage situation, must now be walked back, as they fear losing the White House and making a Republican win possible.  
It is an attempt at political blackmail by those within the party, which is literally freaking out the administration, knowing that it is not just Michigan that they could lose, but the growing numbers of protesters who are also siding with Hamas terrorists not only against Israel, but the American Jewish people who have always believed that the U.S. would remain a safe haven for them.
Suddenly, it doesn't feel that way anymore, as members of the Jewish community are frightened and uncertain about their personal safety while Israel continues to defend the homeland, just as any other nation state would do if attacked by an enemy who was fixated on their annihilation. 
At the moment, the progression is as follows: As Israel continues to make headway and smoke out these terrorist rodents, from their underground tunnels, while the IDF provides a safe passage for Gazan citizens who want to escape the war-torn area, American anti-Israel and anti-Jewish protesters take to the streets, demand a ceasefire and become a perceived threat to American Jews. 
From there, anti-Israel and anti-Jewish congressional representatives become more vocal, more threatening and more demanding. That translates into panic from both the White House and the Democratic Party which sees the chaos, ensuing in large cities, as not being advantageous to their political future.
After all, most Americans don't like to see enraged protesters on their tv sets, night after night, calling for the end of the Jewish state and the possibility that violence towards American Jews will spill over into their cities. That kind of unrest could surely usher in a Republican win, because such hate and intolerance are not in the hearts of everyday, normal Americans. Ironically, a heavy-handed approach, in demanding an immediate ceasefire by Israelis who are fighting for their very survival, could backfire on Democratic politicians who believe that they can bully the administration into forcing Israel to capitulate. 
It is sad to think that Israel's survival could actually be threatened by worried American politicians whose first priority is to hold on to their power at all costs, even if it means the end of the only Jewish state in the entire world. But if, like Rashida Tlaib and other demented members of the Squad, you already despise Israel and the Jews, this present war against Hamas serves as a convenient excuse to kill two birds with one stone – retain the White House while jeopardizing the Jewish homeland.
The only problem is that everything has been exposed. American Jews now understand that this kind of vicious and ugly outbreak against them can occur anytime Israel attempts to defend herself. They feel vulnerable and at risk, and once that happens, there's no going back, because it's a shocking wake-up call that a major shift has taken place in American politics, as well as among their fellow citizens. They will, undoubtedly, have to make the calculation as to where they are safest.
For Israel, fortunately, our survival is not dependent upon our enemies or even those who claim their loyal friendship but stop short by proving it when times get rough. Because we've got one secret weapon. The same God who helped Joshua conquer all of his enemies, will continue to be "the God who fought for Israel" (Joshua 10:42) and will continue to fight for us, because He is an unchanging God whose loyalty never sways!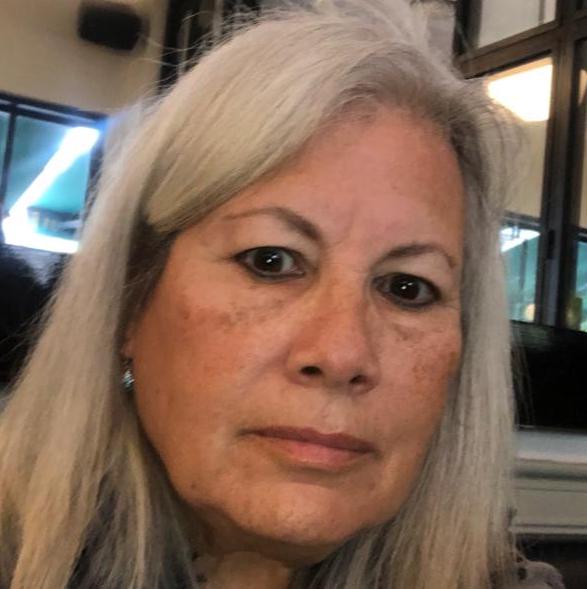 A former Jerusalem elementary and middle-school principal and the granddaughter of European Jews who arrived in the US before the Holocaust. Making Aliyah in 1993, she is retired and now lives in the center of the country with her husband.
Popular Articles
A message from All Israel News
Help us educate Christians on a daily basis about what is happening in Israel & the Middle East and why it matters.
For as little as $5, you can support ALL ISRAEL NEWS, a non-profit media organization that is supported by readers like you.
Donate to ALL ISRAEL NEWS
Latest Stories