My diary of a three-kid 14-day quarantine: January was an endless cycle of isolation during record-high infections
Israeli parents emerge from this month to a new policy designed to lessen quarantines – but not before most faced long testing lines or opted to quarantine instead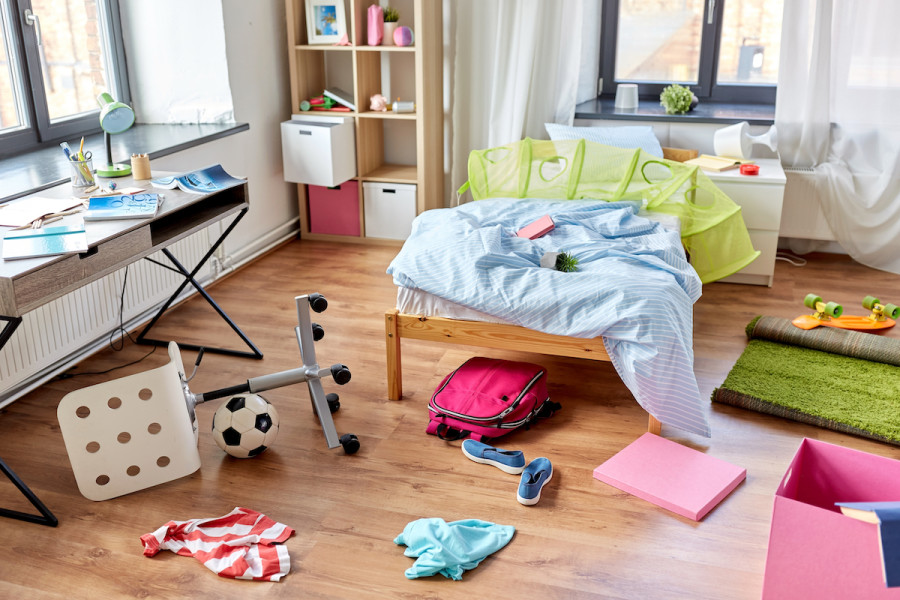 Illustrative image (Photo: Shutterstock)
JERUSALEM—We got the notice late one evening from my 8-year-old daughter's class.
"Dear parents…" The class was forced into quarantine because of exposure to a confirmed covid carrier at school. 
We already had our oldest son home in isolation for the same reason. So only our middle child would go to school the next day.
Or so we thought.
By 7 a.m. the next morning, the final message came in. He too was to join his siblings at home for some good quality quarantine time. Three for three. 
And here we were – entirely unprepared to have three children at home while still working full-time jobs and – wait – there was no food in the house. 
This was the Omicron wave, rampaging throughout the nation setting record-high infections last month and creating what many called a "de facto lockdown." Tens of thousands of people were getting infected and hundreds of thousands of others were swept up in their wake, forced to quarantine due to exposure to those infected.
Uncertainty cast a major shadow over all of our lives during these past few weeks. This led to no dearth of frustration and perhaps even some anxiety.
I sort of kept an unofficial diary during those harrowing days – and I spoke with other parents who were coping with similar circumstances. Here's a little peek into what was playing out in homes across Israel in the past few weeks:
Day 1 – morning: We break the news to the kids: Quarantine.
My daughter cries.  
Then, instead of the normal rush preparing breakfast and making sandwiches for school, my husband and I spend at least an hour arguing over the "very clear" and "never changing" Health Ministry quarantine and testing regulations. No sarcasm here! 
Testing for COVID can reward you with a get-out-of-jail earlier card. If you test negative on days one and then on seven, you can go back to normal life on day eight – in our kids' school case. On the other hand, staying home provides some kind of consistency – if we self-impose quarantine, then we know what life will bring us for two weeks.
This was about the time we stumble into our unofficial decision to forgo testing for our healthy children. And hence we begin our descent into the 14-day abyss of no real learning and maintaining energetic and highly social children bound within an 80-square-meter apartment.
We explain our decision to the kids emphasizing that, with this current wave of contagion, chances are that quarantines were going to be a revolving door for a while anyway.
Welcome to the new normal!
Day 1 – evening: The inflatable punching bag sailed off the balcony. 
It was, of course, the simple result of pent-up children inventing a new quarantine game – punching-bag dodge ball. A hard throw, an admirable dodge – and there it flew from the fourth floor. 
Day 2: "This is the worst day of the worst quarantine ever!" I open one eye as my daughter flops onto our bed. It is 6 a.m.
Day 3: Today I am "smart." I sneak onto the balcony for a precious 10 minutes of quiet time. I take 15 instead. When I am done there is a tent in my living room. It is 8 a.m.
Not intending to be symbolic on our own long road ahead, we watch Pilgrim's Progress. I order the book.
Day 4: All the bullets of the nerf gun have already gone missing after a furious morning of War of the Worlds in our apartment. One son is having a nuclear meltdown over the missing bullets. The other is laughing at his demise. I keep having to mute my Zoom meeting.
Day 5: Is it okay to order pizza for dinner two days in a row?
Day 6: Thanks to our new home-school teacher – YouTube – we awake to exuberant children eagerly attempting the latest "life hack:" making mac-and-cheese in a microwave for breakfast. This was before coffee. It doesn't go well.
Thanks to our other home-school teacher, RedeemTV, and the Torchlighters series, we also learn about Richard Wurmbrand and his heroic stance in communist Romania.
Maybe quarantine isn't a total loss after all.
Day 7: Israel's Saturday Night Live (Eretz Nehederet) featured in one of its skits the head of the teachers union talking to the host about the never-ending loop of quarantines at the schools.
"You want to know how I can paralyze half of the parents of this nation in one fell swoop? Watch this." She grabs her cellphone and begins typing a message: "Horim yekarim (Dear Parents)…" 
Send.
"That's it – half of the parents already fainted," she says.
Day 8: My phone dings. The message starts like this: "Dear Parents…"
"… unfortunately, your child was exposed to a person who tested positive for corona…"
All the kids who tested twice and returned to school after seven days were back in quarantine. 
Day 9: My phone dings. From another class: "Dear Parents…"
I kid you not. 
Day 10: We may not have had one Zoom class or completed any homework, but today – cue "Pomp and Circumstance" – my children officially earn their Ph.D.s today in conflict resolution. 
With honors.
Day 11: Speaking of Zoom… I have an important interview, but the children don't seem to understand that silence is golden and bribing them with devices is clearly counterintuitive. The clock is ticking, I'm sweating. 
I am left with no choice: "Hey kids, wanna go play outside? By yourselves?" I would not do this if I still lived in New York, but Jerusalem is safe, right? Out they went. 
An hour later, with fear and trembling and lots of prayer, I went to find them. All was well. 
Day 12: "Dear Parents…" This was the third class to send me such a message. 
We haven't managed a lot of math at home, but in the "new normal," math looks like this: One 14-day quarantine is less time than three more possible quarantines. 
Day 13: I learned that the punching bag has a name. Tanner. 
My kids really need to play with real children. 
Day 14: You know that buzz of excitement on the last day of summer? We have that as we celebrate our last day of self-imposed quarantine – except Jerusalem temperatures are close to freezing. Our children will return to school tomorrow into the great unknown of another day – which might be just one day should anyone turn up positive.
We send them off with a prayer and a sigh. And rush back to work, grateful for every second. 
Epilogue: Two days later, schools were closed in Jerusalem due to snow. Welcome back, kids. Welcome back.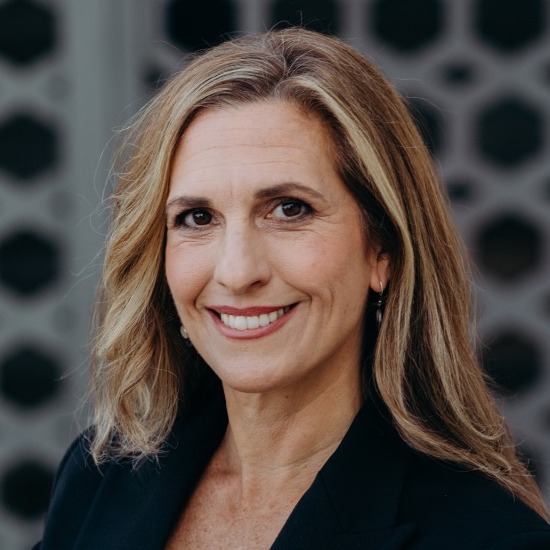 Nicole Jansezian is the news editor for both ALL ISRAEL NEWS and ALL ARAB NEWS and senior correspondent for ALL ISRAEL NEWS
A message from All Israel News
Help us educate Christians on a daily basis about what is happening in Israel & the Middle East and why it matters.
For as little as $5, you can support ALL ISRAEL NEWS, a non-profit media organization that is supported by readers like you.
Donate to ALL ISRAEL NEWS
Current Top Stories
Comments